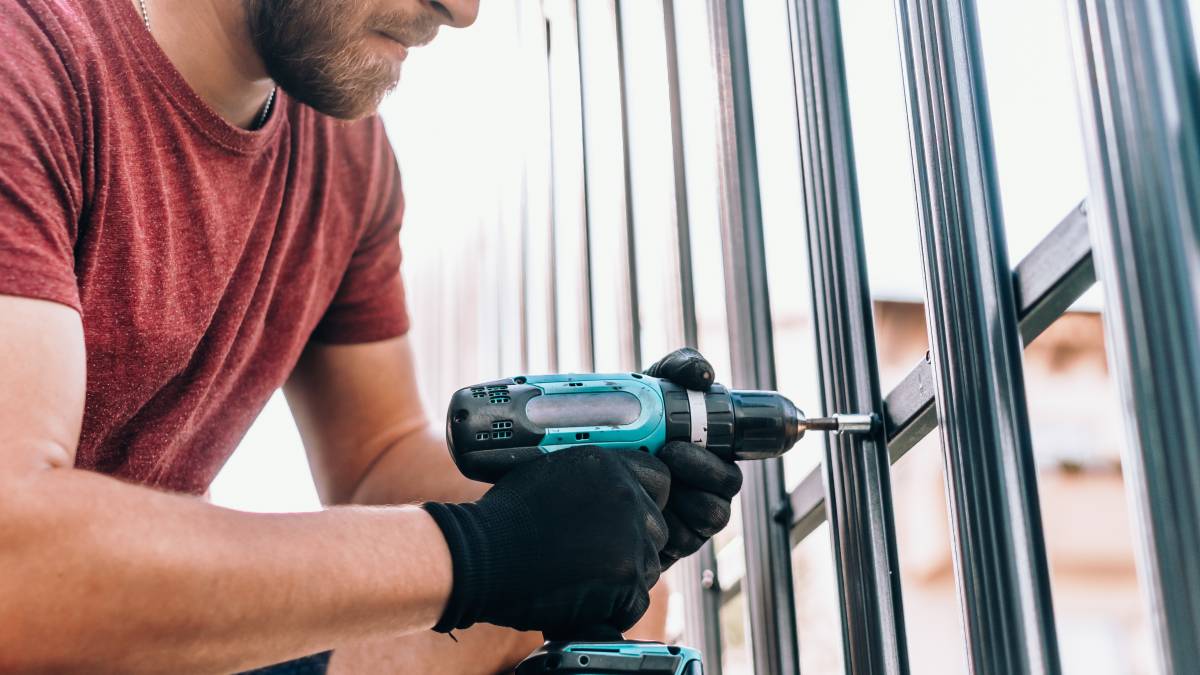 How much does a new fence cost in the UK?
Get a free quote now
Post to find a price. It's free and only takes a minute.
Price guide
£700 - £1,000
Find fence installaters, fast

Post a task with your price in mind, then get offers.

It's free and takes only a minute.

See how it works
Last Updated on March 8, 2023
Having neat and sturdy fences symbolises a steady suburban life. Whether you're creating a cottage-core vibe or looking at panels for privacy, a new fence can refresh any home. But how much does fencing cost?
The average cost of a new 36-ft fence in the UK is £700 to £1,000. This will vary based on two main factors: materials and installation labour (which usually takes one to three days). If you're feeling fenced in by your budget, this guide will help you make an informed choice for your home
Average costs of a fence installation
| | | |
| --- | --- | --- |
| Fence type | 4-ft high fence | 6-ft high fence |
| Close board | £545 - £950 | £700 - £1,400 |
| Lap panel | £440 - £880 | £600 - £1,200 |
| Picket  (normally 3-ft high) | £440 - £880 | - |
| Slatted | £630 - £1,200 | £900 - £1,800 |
| Weave  | £440 - £850 | £600 - £1,200 |
| Lattice | £635 - £1,100 | £900 - £1,600 |
| Metal | - | £900 - £2,160 |

Factors affecting fence installation costs


Fence size
It comes as no surprise that size influences new fence costs. To get an accurate quote, you need to consider both the height and width of your fence.
The proper width of your fence depends on how much space you want to enclose. For instance, the cost will be lower if you're only replacing a section of your existing fence. You might only need to install a new front fence if you live in a semi-detached house. Once you determine the needed width, you can calculate the fence cost per metre through simple multiplication.
Fence type
The type of fence you choose will directly impact the final cost. The cheapest type is a weave fence in terms of materials, while a slatted or lattice fence is generally more expensive.
You can also choose different types of posts, such as timber or concrete. Timber is often used for post and rail fences on traditional farms, while concrete block fences can offer privacy for backyard pools or gardens. The cost of post and rail fencing per metre is lower, so you can have a smaller budget.
Different fences and their costs


1. Close board
As the name suggests, close boards are typically simple wooden boards placed close together without gaps for a secure fence. The fence is made of vertical wooden boards, strengthened by horizontal ones over the top, bottom and middle of the structure. 


2. Lap panel
Lap panels are very popular, as they're both cost-effective and highly sturdy. This type often features horizontal wood slats that overlap on the fence, creating extra-sturdy panels. They make great garden fences and are typically more affordable when compared to close board fencing costs per metre in the UK. Consult your contractor for the cost of garden fencing if you choose lap panels for it. 


3. Picket
A white picket fence is a good example of vinyl fencing, as it creates an open and peaceful border for your home. If this is your preference, you can book picket fencing installation services to complete the job. 


4. Slatted
This kind of fence (also known as Venetian fencing) is made of slim horizontal slats with small gaps between each to let some light through. Often seen in modern homes, slatted fences give spaces a sleek and contemporary feel, especially for enclosed decks.


5. Weave
If you've ever driven through the countryside, you'll likely have seen a weave fence. This traditional fence is made by weaving willow or hazel branches together like a thatched roof. 
While it's great for privacy and climbing plants, this fence might require a little more maintenance than others. A more modern option is the woven fence, which uses more uniform wood panels for a sleeker contemporary look.


6. Lattice
A lattice panel fence is mainly decorative compared to a fence put up for privacy or security. Lattice fences are made of wooden panels laid out in a cross-over pattern. They're especially great if you want to train lush vines, fruits, or other flowering creepers along your fence.


7. Metal
Metal fences are made of tall metal sheets. They're a very durable option but not always the most visually pleasing. As a result, these are much less common on residential properties and tend to be in industrial areas. 
Additional costs when having fences installed
The more you know, the more you can manage your budget. When you're considering garden fence costs, think of the following: 
Landscaping – If you need to dig holes for the fence, why not do a little landscaping to execute your vision for your outdoor space? You can find a local landscaper to transform your property. 
Garden gate – Is it time for a gate upgrade? You can install a gate for around £75–£100 while you're at it.
Paint – It's a good idea to seal your new fence panels with a coat of weatherproof paint. Expect to pay £10-£15 for a tub, which should coat ten panels. Alternatively, you can hire a pro to paint your fence!
Minimising the cost of fence installation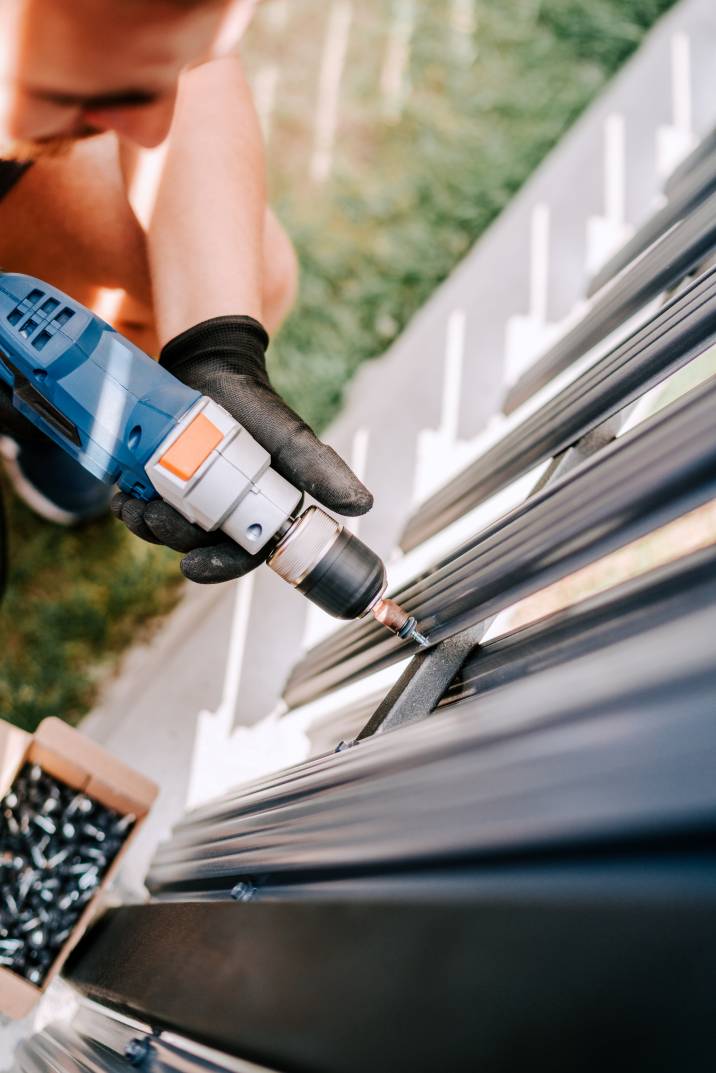 Reduce the height of the fence
Why are you building your fence? Perhaps you're trying to keep small children and pets inside the boundary. If so, you probably don't need an 8-foot high fence to do so. A 4-foot or standard fence should be enough. 
Choose low-cost fence designs
Choosing a simple fence and post design will be cheaper than getting a custom-made metal fence. This keeps costs for panel fencing installation down and is a factor where you have more control over the length of the fence.
Post a task for fence installation
Overall, putting up your dream fence doesn't have to be stressful. From initial planning to the fence installation process, fence prices will be a combination of materials and labour. To get a more accurate estimate, skip fence cost calculators and get a personalised quote when you hire a fence installation expert in your area. You can post a task on our platform to get started.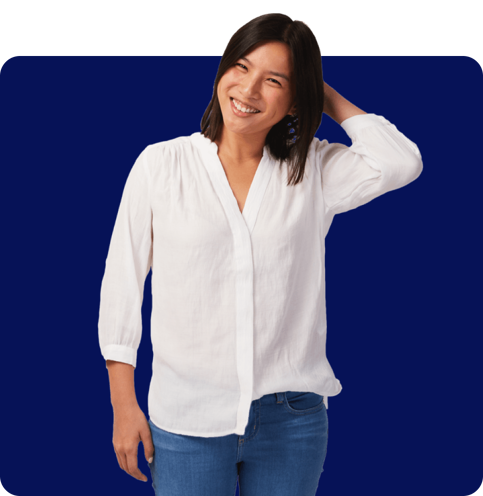 FAQs about fence installation
Installing a fence yourself always carries a risk, especially since materials can be heavy. Fence installation can be physically demanding, and you'll need at least two people, even for smaller fences. It's better to hire a professional for this extensive work to ensure safe and proper installation.  
Some titles don't imply ownership, while others do. In some cases, fences would be a joint responsibility of both neighbours. If you're unsure, check your land and registry documents. If yours aren't clear, talk to your neighbours to check the boundary lines.
You might need planning permission if your fence (including trellis) is more than two metres (6.56 feet) above ground level. If you live next to a highway, you need to review the restrictions and talk to your local authority before installing any type of fence.
It's free and takes only a minute.