Home

/

Window Installation Cost Guide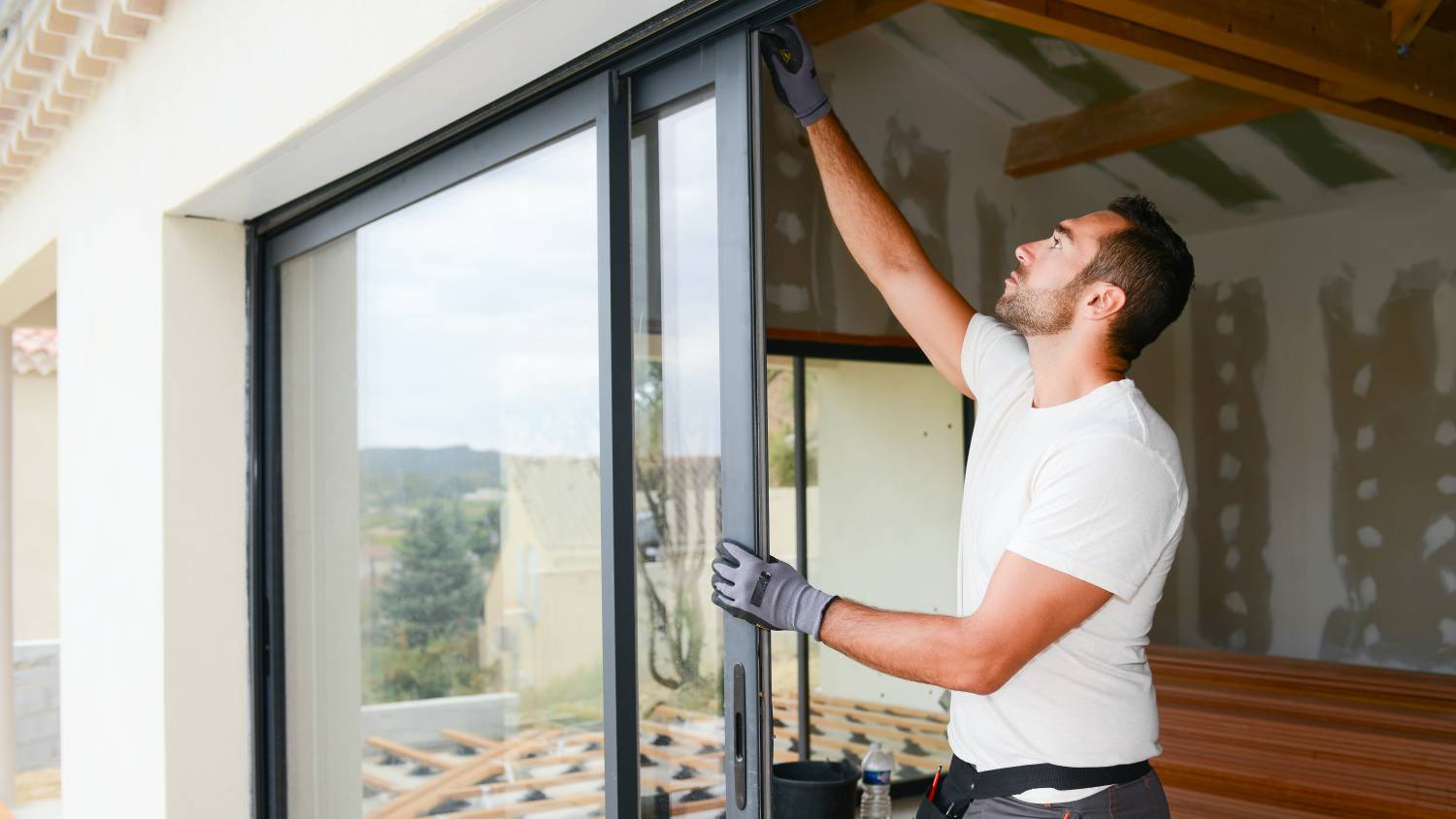 How much are new windows?
Get a free quote now
Post to find a price. It's free and only takes a minute.
Price guide
£200 - £3,000
Find window and door contractors, fast

Post a task with your price in mind, then get offers.

It's free and takes only a minute.

See how it works
Windows can make or break your home. Having good quality windows can save your family energy costs by keeping the rooms warmer, especially during winter. It can also make living spaces more comfortable through added sound-proofing and good natural lighting.
Investing in good quality windows can range from £200 to £3000 per window. This range depends on various factors such as the material you choose, window fitting fees, and window size, location, and style. 
If you plan to install new windows or your current ones are showing signs of leaks, creaks, or rotting, we have created a comprehensive guide on window installation costs.
Different window materials and their average cost
The average price for new windows in the UK varies according to numerous factors. Among these, window material is a top priority. 
Often, a window made of a uPVC frame is usually the most budget-friendly option, while a composite frame is more expensive. For a 600mm x 900mm new window, uPVC is around £200, while composite can go as high as £1600. 
Besides the material, the size, style, and even colour can ramp up the cost of new windows. It can be confusing to figure out how much a uPVC bay window costs vs a uPVC composite, for example. At times like this, a window cost calculator can help identify the average cost of new windows. 
To help further understand how much new windows cost, we shall discuss each material below.
| | | | |
| --- | --- | --- | --- |
| Window material  | 600mm x 900mm  | 900mm x 1200mm  | 1200mm x 1200mm  |
| uPVC  | £200 to £400  | £400 to £650  | £650 to £900  |
| Timber  | £800 to £1000  | £1200 to £1400  | £1350 to £1550  |
| Aluminium  | £550 to £750  | £650 to £850  | £750 to £1100  |
| Composite  | £800 to £1600  | £2000 to £2500  | £2500 to £3000  |
uPVC windows
As mentioned, uPVC (unplasticised Polyvinyl Chloride) is considered the cheapest option for windows. However, other factors such as colour, location, or even finishing can add to uPVC window costs. 
Grey uPVC windows cost around 15 to 20% more than white ones, which are more popular. Despite the added expense, colours add more authenticity to your home while tying the aesthetic of the space altogether.
Aside from colours, uPVC prices also differ per window type. Stylish and decorative, uPVC bay windows cost more than fixed or slider windows as it is a collection of three or more windows placed side by side. However, despite the added costs, it can easily add elegance and sophistication to your space. Skip looking for a uPVC windows cost calculator and instead get a personalised quote on how much uPVC windows cost from a Tasker near you.
Aluminium windows
Often more expensive than uPVC, aluminium frames provide more strength and durability to your windows while requiring less maintenance. Compared to other types, aluminium is also easy to recycle and sustainable, making it a highly reliable material even after decades of use.
Timber windows
Timber windows add a warm, homey and laid-back feel to your living space. Like aluminium, it is also a highly sustainable option, although it could get expensive. One important thing to consider when getting timber is maintenance, as it is prone to rot, especially when exposed to insects. You would also need occasional varnishes and repainting.
Despite this, some still prefer timber as it is an excellent room insulator and can easily pull off that classic and elegant finish. 
Composite windows
Composite windows are a combination of various materials like timber, aluminium, and polymer plastics. With this flexible design, you'll be able to achieve the advantages highlighted in each material while avoiding the cons. However, you might need to prepare more budget as composite windows are often the most expensive option across all window materials.
What factors affect the overall cost of new windows?
Besides window material, the average price of new windows is also affected by the following:
Window size and location

Window style

Window fitter
To know more about these, we've outlined the essential things to remember below.
Window size and location
The final cost of window installation is also affected by how big your windows are and how many windows you have in your home. Typically, the bigger the window, the more expensive the cost. 
In addition to this, it is also important to factor in the window location in the final costing. Keep in mind that replacing windows inaccessible at ground level would require added labour and scaffolding, hence the additional costs.
Window style
Aside from type, the cost of new windows also varies per window style. The most common window styles are:
Plain windows

Leaded windows

Georgian bar glass

Casement windows

Bay windows

Bow windows

Sash windows
Due to the complexity of its style, new bay window costs can dramatically increase depending on its size, the number of sections, and glazing. Keep in mind that you will also need to consider the number of openers, type of locks, and other furniture your windows will have. 
If you are on a budget and need quick window fixes such as sash repairs instead of a window replacement, Airtasker can also connect you to the best person to resolve your window worries without breaking the bank. 
Window fitter
Now that you've sourced your window and have an idea of total costs, it's time to see if your window is a good fit for your home!
When it comes to window fitting, it's best to leave it to the experts. You would want to hire a window fitter who has FENSA or CERTASS certifications to ensure the window installation complies with building regulations, is registered locally, and has insurance. 
Airtasker can help you find out how much window fitters charge and connect you to the best window fitter suited to your needs. Since you are investing in high-quality windows, it's best to make sure that it is properly installed and won't have signs of leaks in the long run.
When should I replace my windows?
On average, each window should be replaced every 15 to 20 years. However, this still differs depending on the window material. If your timber window is already showing signs of rot and leaks, it's best to replace your window before mould enters your home.
Planning permission and building regulations
Planning permissions and building regulations can be confusing and tricky, especially if this is your first time installing new windows. Often, planning permissions or building regulation applications are submitted in the Planning Portal website at the start of the project. 
We've listed the most important guidelines you need to remember before applying for these permits and finally getting your new windows.
First, you would need planning permission if you fit in any of the following:
Your house or building is in a national park or conservation area

You are replacing a window of different style and appearance 

You are adding a new window to your house
There are also some special conditions applicable to specific window types:
For upper-floor, side elevation windows – make sure your new window is either a non-opening window or the window is 1.7 metres above the floor

For new bay windows located in front of your house – since this type of window addition is usually treated as a house extension, make sure to secure necessary building permissions before starting renovation
Lastly, remember the standard building regulations you must follow once you are allowed to install new windows. Make sure your windows meet the required energy efficiency rating and safety glazing conditions. Also, consult your building manager if there are necessary fire safety and escape protocols on new windows. 
To make things easier, put up a window fitting task on Airtasker, and we'll connect you to the best person nearest to your location.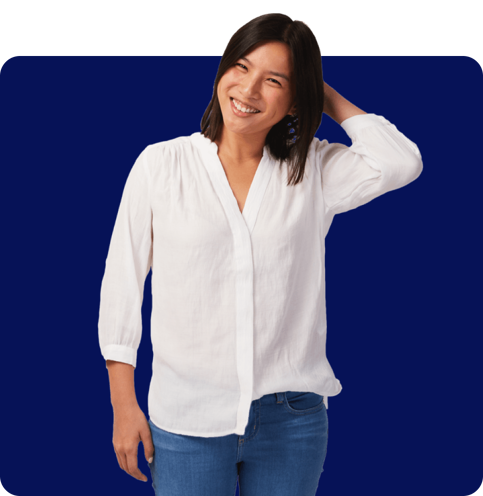 FAQs
Definitely! However, it is often more economical to have windows installed in bulk to access better deals. Some manufacturers or fitters offer discounts on new window and door costs when lumped together.
For uPVC, aluminium and timber windows, it's best to wipe with a soft cloth soaked in warm water and soap, then rinse. Avoid household cleaners that contain bleach, ammonia, or other harsh chemicals, as these might damage the window frame. For timber windows, keep in mind that some frames might require occasional waxing, oiling or repainting to maintain their lustre and shine.
Energy-efficient windows help save energy costs by keeping warm air inside your home. Each window has different levels of efficiency and is usually rated by the BFRC (British Fenestration Rating Council). The rating ranges from A++ to E, where A means higher energy efficiency.
It's free and takes only a minute.