Home

/

Dog Door Installation Cost Guide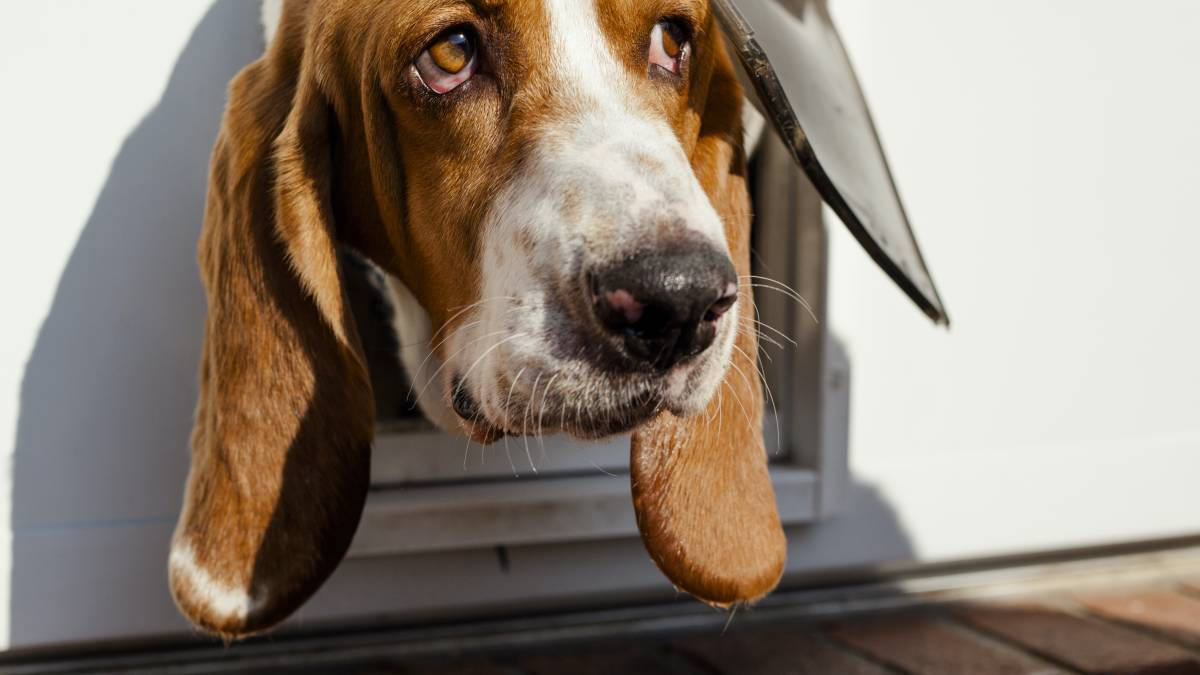 How much does dog door installation cost?
Get a free quote now
Post to find a price. It's free and only takes a minute.
Price guide
£80 - £300
Find dog door installers, fast

Post a task with your price in mind, then get offers.

It's free and takes only a minute.

See how it works
A dog door gives your beloved pet freedom and flexibility to run, play, and bask under the sun whenever, wherever. But how much does fitting a dog door cost?
Dog door installation costs £80 to £300. However, this will still vary depending on the size, type, and material of the dog door.
Want some guidance in installing your new dog door? With our price guide, you can find out dog door installation prices in the UK and make the best choice for your furry friend.
Top factors that affect dog door installation costs
Size of dog flap
Dog flap installation cost in the UK differs depending on the size of the dog flap. The average cost of the smallest size is £80 while the large one costs around £120.
| | |
| --- | --- |
| Size | Estimated cost |
| Small (20 cm x 15 cm or less) | £80 to £240 |
| Medium (30 cm x 20 cm or less) | £100 to £375 |
| Large (above 30 cm) | £120 to £450 |

Door type
The type of door that you currently have will affect dog door installation prices. Dog flaps fitted in double glazing cost more than dog flaps fitted in a uPVC door. However, the cost to install a dog door in glass is the most expensive.
To help give an estimated cost on each door type, we've listed dog door costs depending on door type. This contains both prices of material and labour.
| | |
| --- | --- |
| Type of door | Estimated cost |
| uPVC door | £80 to £120 |
| External wall | £250 to £450 |
| Wooden door | £80 to £120 |
| Composite door | £120 to £200 |
| Glass French door | £160 to £250 |

Type of dog door
Dog door prices vary by brand, type, and model. The cheapest one can cost as low as £10 while more advanced dog doors with infrared and microchips can cost a minimum of £50.
Security upgrades
Aside from the factors mentioned above, another factor that can increase installation costs are upgrades that you can include with the dog flap. You can install additional lighting to help give your pet more visibility at night. Security light ranges from £10 to £100 while outdoor light costs £5 to £200. A motion sensor light is most expensive from £150 to £500.
If you will be away for some time but still want to give freedom to your dog to run around and play, you can install CCTV to be able to monitor the exteriors of your home. This costs around £200 to £900.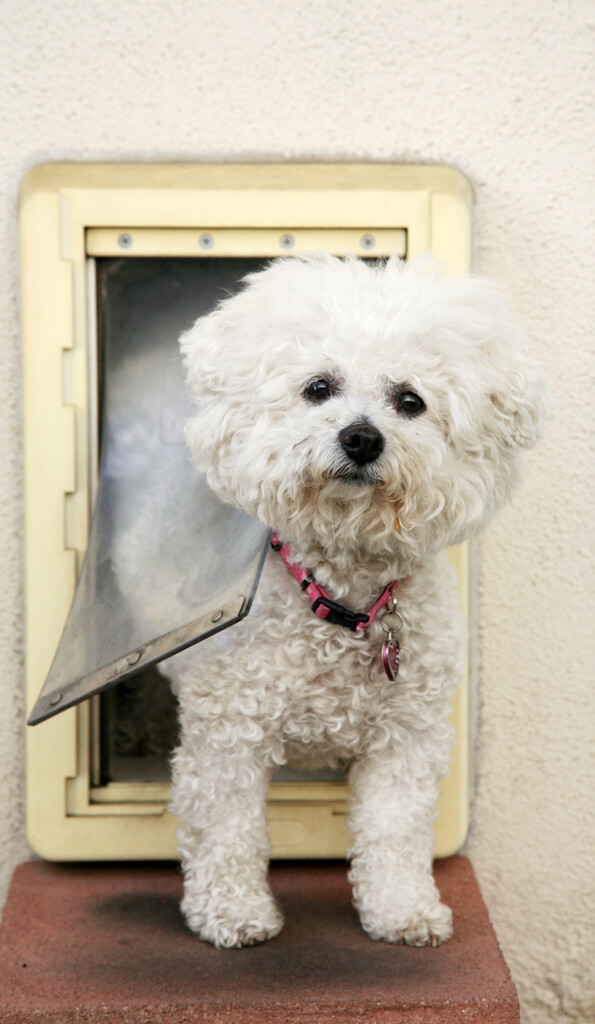 Different types of dog doors and costs
There are different types of dog doors available in the market. Whether classic or microchip-based, get to know each type and their costs through his guide.
Classic dog door. The most affordable type of dog door is the classic dog door. It costs around £10 to £25 and is a good option if you want a budget-friendly option with a straightforward and simple design. However, this type of dog door offers less security and other animals or intruders can enter your home. Make sure you have added security surrounding your property to ensure that your home remains safe and secured.
Lockable dog door. As the name implies, a lockable dog door is a more secure option than the classic dog door since it can be locked whenever needed. It not only protects the house from intruders but also keeps it safe during extreme weather. Aside from these, it remains an affordable option with costs ranging from £10 to £30.
Magnetic dog door. The magnetic dog door offers more security than the classic dog door as it only allows your pet to enter if their collar matches that of the dog door. It is more expensive than the basic types at around £20 to £80, but still cheaper than infrared or microchip dog doors. One challenge is it may take a couple of tries for the system to work seamlessly. Neighbours who have the same product model might also be able to access your home.
Infrared dog door. One of the more advanced dog flaps is the infrared dog door. This type of door helps give more security to your home by only allowing your pet to enter if they match the infrared key installed in your door. However, it is more expensive from £50 to £100.
Microchip dog door. Similar to the infrared dog door, the microchip dog door keeps your house secured by only allowing a pet to enter the home if a microchip embedded on your dog's collar or skin matches that of the door. This offers the highest security of all types but also costs the most expensive. Price ranges from £50 to £100.
| | |
| --- | --- |
| Type of dog door | Estimated cost |
| Classic | £10 to £25 |
| Lockable | £10 to £30 |
| Magnetic | £20 to £80 |
| Infrared | £50 to £100 |
| Microchip | £50 to £100 |

Benefits of installing a dog door
There are numerous benefits in installing a dog door:
Improved quality of life for your dog – Helps keep your pet happy, healthy, and active since your dog has the freedom to go out and play
Save costs from door repairs – Helps give more savings by lowering the risk of dog bites and scratches when left outside your door
Leads to a cleaner house – Helps keep your house clean by giving your dog the flexibility to go outside and accomplish their business
Saves you time – Helps save time in opening and closing the door whenever your dog goes outside
Less stress for your furry friend – Helps lessen the stress of your dogs by preventing locked out incidents
DIY or hire a professional?
If you are working on a tight budget and would like to cut costs by doing the job yourself, there are a couple of things to consider before taking on the job yourself.
Although you may have had experience in DIY work, it takes a certain level of skill and expertise to ensure that everything is done correctly. One mistake might cost expensive structural damage to your door or an unexpected accident to your beloved furry friend.
If you don't have the time and expertise to pursue DIY, hiring a professional to install your dog door is an excellent investment to ensure the project is executed well and your newly installed dog door will last decades.
Hiring a professional ensures that you, your family, and your dog are safe and secured at home by preventing unauthorised animals or persons from breaking into your home. A professional would also take faster to finish the job and save you time and convenience.
Send some love to your furry friends by having a dog oreven cat door installed! Whether classic, magnetic, or microchip-based, get a personalised quote in minutes when you put up a task on Airtasker.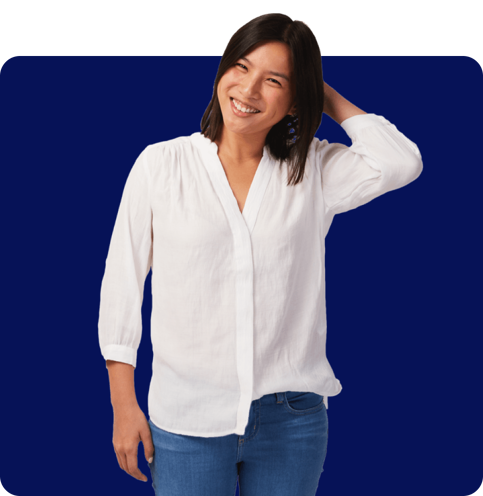 FAQs
A dog door can be installed in a door or an external wall. Often, these are fitter in the backyard to keep your dog off the streets where it is less safe.
Yes, dog doors can be locked. It is advised that dog doors be locked at night or whenever you and your family are away. This is to prevent unauthorised animals or people from entering your home. Although small dog doors are inaccessible to people, larger versions can fit a small person.
Yes. A dog door can be installed in a glass door. Dog door in glass costs around £160. This can go higher depending on the size of the dog door and the type of door. Overall, dog flap in glass doors is priced higher due to the complexity of the project.
It's free and takes only a minute.