Home

/

Sash Window Repair Cost Guide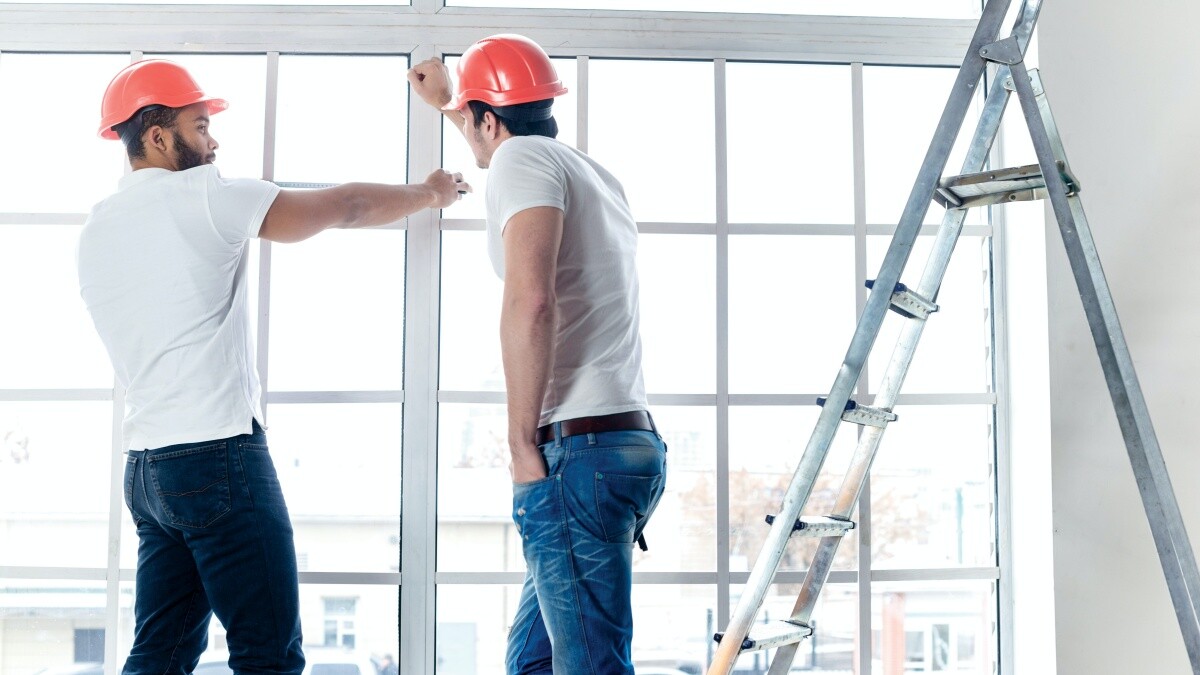 How much does sash window repair cost?
Get a free quote now
Post to find a price. It's free and only takes a minute.
Price guide
£80 - £488
Find window sash contractors, fast

Post a task with your price in mind, then get offers.

It's free and takes only a minute.

See how it works
Sash windows are a defining pillar of 17th century English architecture. These types of windows refer to ones with two frames that slide vertically. These allow more air to flow in and out of your home. If you have one at home, you must take care of it properly. But even with a watchful eye, sash windows are sometimes up for a little revamp.
How much does sash window refurbishment cost? Depending on the size and type of your window, the average cost of sash window repair ranges from £80 to £488. There are still factors that will affect the overall price, like labour, area, and the kind of sash window you have. It is still best to check with your sash window repair specialist for an exact quote of the services to be rendered. 
Sash window repair prices and other services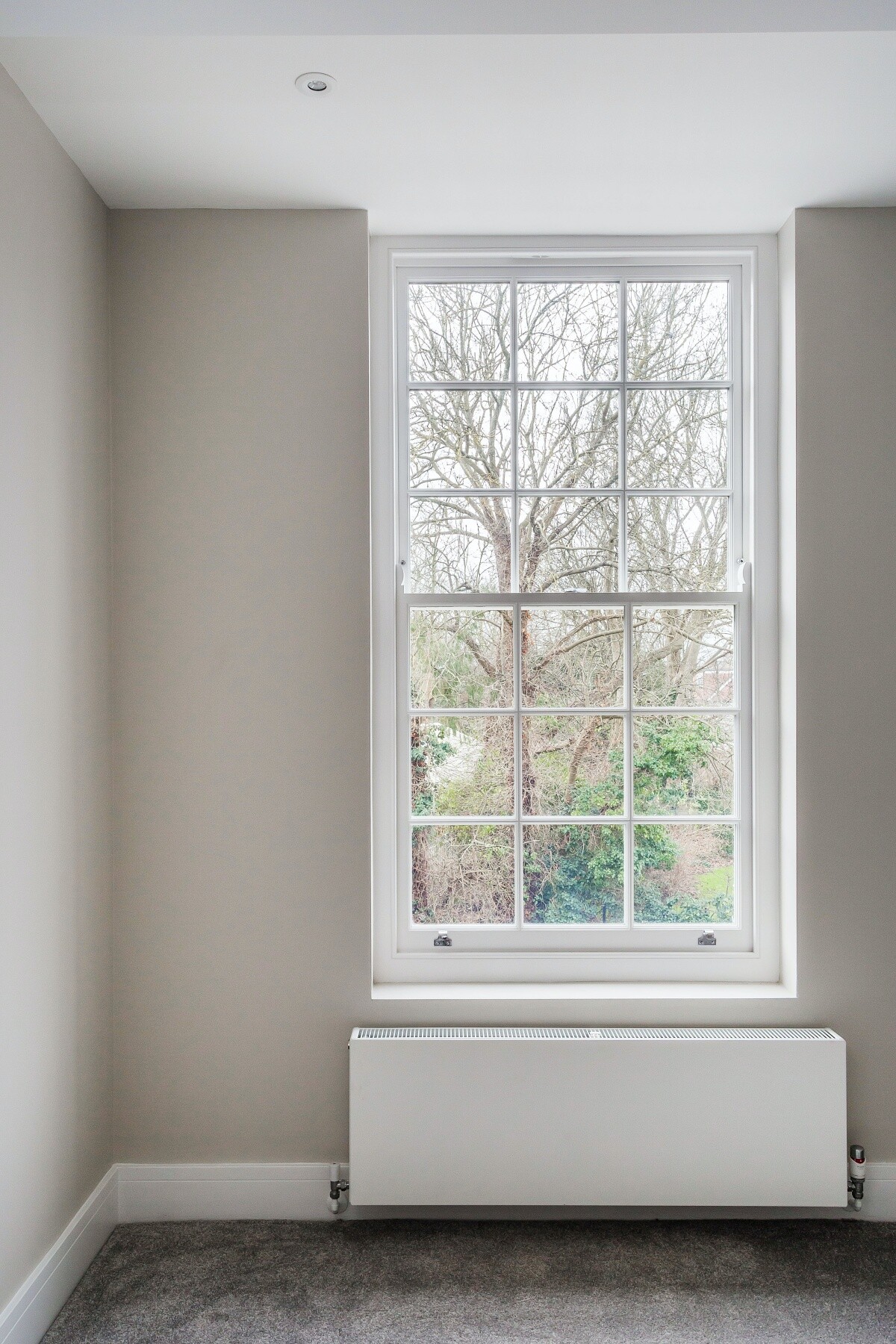 So exactly how much does it cost to repair sash windows? The cost to repair broken window sash cords can vary. From something as minor as replacing the sill to as major as replacing the entire window, the problem areas must be assessed before jumping onto the operation right away. 
Here are just five of the most common repair types and their costs. Note that these prices are only industry figures and could change depending on several factors. It is still best to talk to your specialist to get a quote, so you know exactly how much your window sash cord repair costs and set the right budget.
Sill splicing
Sometimes, sills do not have to be replaced as a whole. There are only certain portions that need to be replaced. With that said, you can opt for a window sill splice. This procedure entails splicing certain window sill areas for replacement, and new parts replace the old ones. 
Sill replacement
While experts have shared that the lifespan of a window sill is ten years, sills can be subject to all kinds of damage. This is because they are exterior parts of a window and are the most exposed to the forces of nature. Such exposure results in excess condensation, one of the most common problems for windows. Other causes for replacement include poor window installation on a building or mould. 
Sash replacement
If your frames are still in good working condition, why don't you consider just replacing the wooden sash instead? It can still bring you a lot of energy efficiency without pulling out the entire unit altogether. 
Draught proofing
One of the main functions of your window is to insulate your home. But when your place becomes draftier than usual, it is time to utilise this procedure. During this type of repair, it seals cracks (or draughts) and gaps where cold air can come through. Examples of sealants include rubber, brush, and foam. While the type of sealant is dependent on the priority, experts recommend rubber as the best one to avail.
Sash window restoration
Refurbishment is the key if you don't like throwing away a piece of history. Instead of replacing your old window with a different design altogether, sash window restoration entails restoring the piece to its former glory.
Specialists can do this for you, wherein they can source and re-create the window like it used to look before. Experts also recommend refurbishing your window is more cost-efficient than replacing it entirely. Not only do you save, but you can also enjoy the beauty of your original window. 
Common sash window repair costs
| | |
| --- | --- |
| Type of repair | Average cost |
| Sill splicing | £120 - £180 |
| Sill replacement | £160 - £320 |
| Sash replacement | £270 - £400 |
| Draught proofing | £248 - £388 |
| Sash window restoration | £620 - £920 |
While you have the option for window repair, there comes a time when you have to get your window replaced. Such reasons include:
While you have the option for window repair, there comes a time when you have to get your window replaced. Such reasons include:
Excessive noise pollution. Aside from losing warmth in your home, a loss in insulation on your window also means that you will have more access to the noise of the outside world. Insulation can also provide noise-cancelling benefits, which are lost by dilapidated or low-quality sash windows. 
Decay and damage. We are not talking about the minor cracks and crevices. This factor indicates significant wear and tear. Damaged windows can cause serious injuries, especially if the sashes can no longer hold a window up. If that happens, it could accidentally close and hurt your hands in the process.
Faulty operations. Leaving faulty windows alone is not good in the long run. Some parts within the window need your attention, and the more you delay, the more you could put yourself in unnecessary injury. Whether windows jam, lock or seal themselves shut, such would need the specialist's helping hand here.
Sash window replacement
The average cost of replacing a sash window costs around £1,300. But several factors make the final overall cost variable. It is best to check with a window replacement specialist for a proper, exact cost. 
| | |
| --- | --- |
| Type of sash window | Average cost |
| uPVC Windows | £700 - £1,100 |
| Wooden | £1,250 - £2,050 |
| 1000 cm x 50 cm | £1,400 - £1,900 |
What are the signs you need to repair your sash window?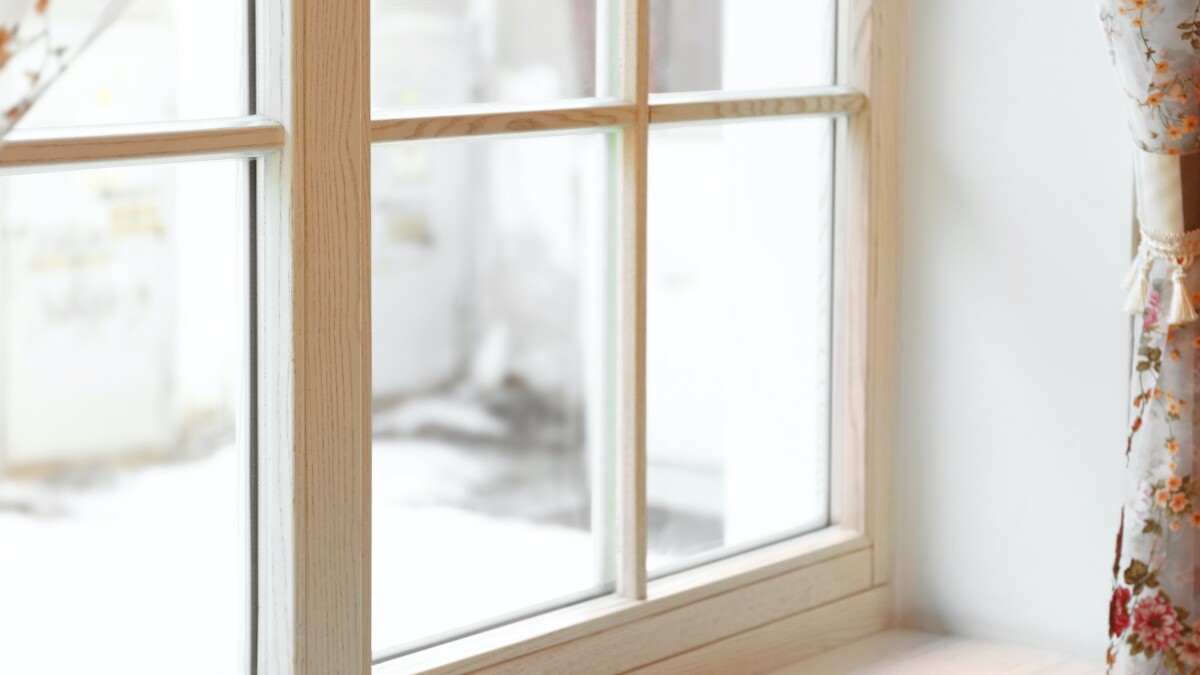 Before subjecting your sash windows to any form of repair, you have to gauge the type of damage on your window. Sash windows are usually composed of wooden materials, so they are easy candidates for deterioration. On the flip side, the primary material used to build sash windows is timber. But aside from that, here are five common telltale signs that your sash window may be up for repair. 
Windows painted shut
A bad paint job could be to blame for this. When windows are painted this way, the paint will go between the sash and the frame. This, in effect, would render the window unopenable. While common belief states that this will prevent rotting, it results oppositely. Such will also make the windowless secure long-term. You can have your sash window replaced instead with a new one if this happens. 
Rotting timber
By itself, timber wood lasts about 15-25 years. Depending on the type of timber, it could last more than 25 years. Sash windows have a lifespan of 72 years due to their material. But such spans could be lengthened or shortened depending on how you take care of them.
Rotting is an effect of exposure to certain elements. Aside from age, rot itself is a fungus that eats away at the wood over time. It is an inevitable process, though. When you reach that, it is high time to replace your window. But if your frames are still suitable, you can just replace the wooden sashes and integrate them. 
Worn paint
While this is more of an aesthetic issue, it could make your window look older than it is. Worn paint is a sign of age, and a new coat of colour should do the trick. But it is also best to have the timber on your window checked beforehand. You can do this either through a specialist or through the screwdriver test. Push your screwdriver into the timber. If it goes through, you will have to replace the sash window as it is rotten. If not, you can just have it repainted. 
Condensation
The tiny droplets on your window are not supposed to be a pretty sight. Condensation happens when warm, humid air comes in contact with a cold surface. Usually common during wintertime, its effects result in mould and mildew on your windows. These, in turn, will weaken the overall quality of your windows. Should your windows constantly condense, you need to have them assessed to see if they will be repaired or replaced. 
Colder temperatures
Sash windows have the same quality as double glazed windows. Both types are strong insulators, meaning they can regulate temperatures within the home. Even if it is below freezing outside, you can still keep yourself warm and toasty despite it. 
But when you start to feel colder within the home (colder than you normally feel), weakening sash windows is a negative effect. If you also do not want your electricity bills to rise, take this as a sign to replace them.
Now that you know how much it is to repair sash windows, it's time to start your window sash repair or replacement project. Post a task on Airtasker now and get in touch with specialists in minutes!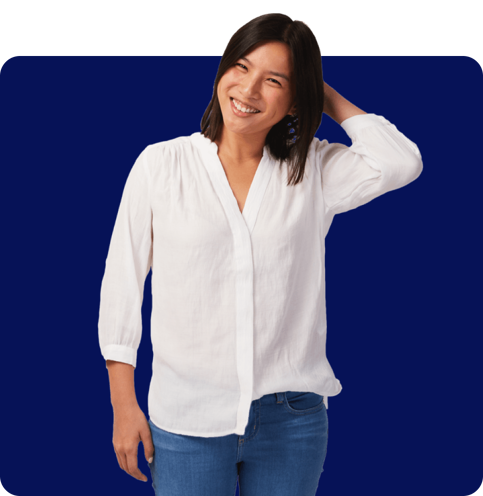 FAQs
Choosing between the two can be tricky. But the indicator is the type of damage done on your window. If the damage is more cosmetic in nature, it would usually need repair. The extreme cosmetic damages, though, would elicit a replacement. Functional failures on a window would also need a window replacement.
Depending on the type of sash windows you have, their lifespan usually lasts about 72 years. But the lifespan could be longer or shorter depending on the type of window you have, plus the way you take care of it.
The entire process could take a few hours to a whole day. Such a timeframe is dependent on the area you are working on, the material of the window, and the category of damage done on the existing unit.
It's free and takes only a minute.