Home

/

Wedding Videographer Cost Guide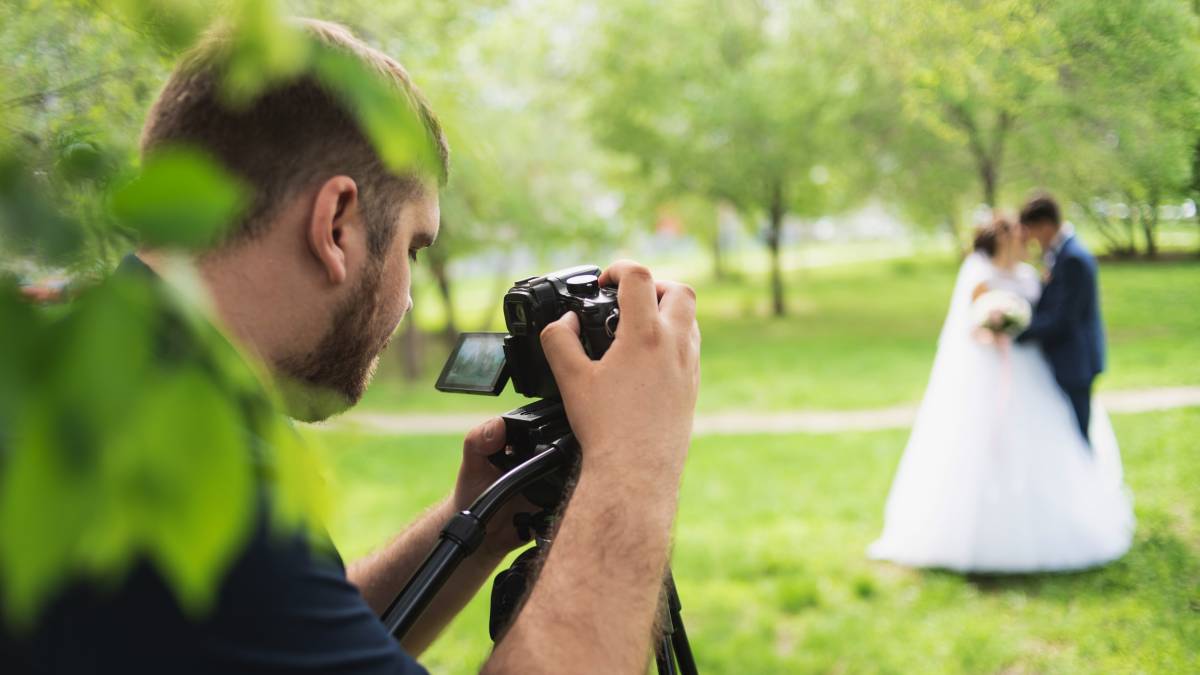 How much does it cost to hire a wedding videographer?
Get a free quote now
Post to find a price. It's free and only takes a minute.
Price guide
£399 - £3,495
Find wedding videographers, fast

Post a task with your price in mind, then get offers.

It's free and takes only a minute.

See how it works
Are you celebrating your big day soon? Your wedding will be one of the most memorable days of your life, and hiring a photographer is a good way to immortalise it. However, there will be moments that only a video can catch. Your next question is, how much do videographers charge for weddings? Including a videographer in your wedding's budget might increase your expenditure. Still, a wedding film is the best way to preserve the entire experience.
If you're wondering how much a wedding videographer costs in the UK, we made a price list. You needn't turn into a bridezilla as you budget your way to your wedding day. Wedding photo and video coverage prices range from as low as £399 to as much as £3,495. They still depend on the package and its inclusions or add-ons. Cinematic wedding video prices depend on the package you avail.
| | |
| --- | --- |
| Location | Price range  |
| Birmingham | £400 to £2500 |
| Manchester | £550 to £3400 |
| Liverpool | £700 to £1550 |
| London | £770 to £3495 |
| Belfast | £460 to £1400 |
| Edinburgh | £399 to £1550 |
| Wales | £450 to £1400 |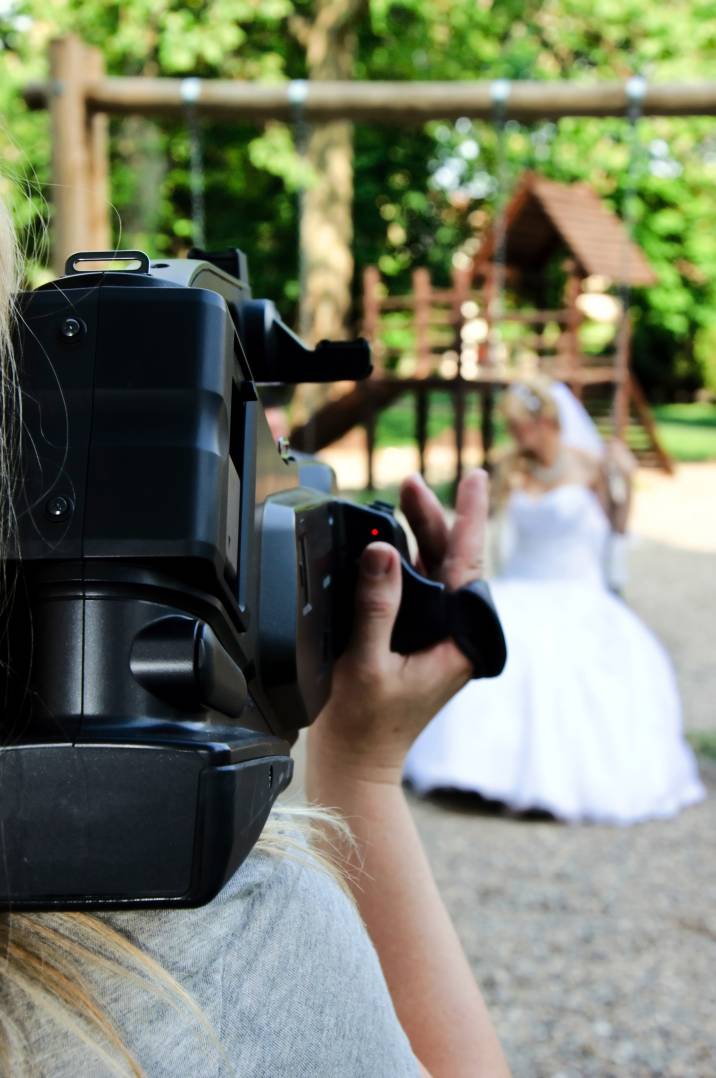 Wedding photo and video coverage price lists differ across states. Some videographers charge per hour, with a minimum of four hours. The usual labour charge is £100 per hour. However, this might only be limited to raw video recordings without editing.
Cinematic wedding videos can cost up to £3,000. Today, you can live stream your wedding for your friends and family who won't make it to the big day for £500 to £950.
If you want to know more about wedding videographer fees in the UK, here's an overview: 
How much does a wedding videographer cost?
The average cost is £399 to £3,495, depending on the package you get from the videographer.


Basic
This package usually covers the ceremony until the first dance. It requires one videographer with three to 10 minutes of highlight film and a raw copy of your day. Prices for this package start at £399.


Premium
A premium package typically includes two videographers covering the bride and groom's preparations. Depending on how much you're willing to pay, it can last until the end of the ceremony. Some also offer aerial videos and a three or 10-minute cinematic film of your wedding day. Premium packages start at £1,200.
What factors affect wedding videographer prices?
Different things determine your budget, such as the date and location of your wedding, your chosen videographer's experience, and the service package. 


Location
If you're having a destination wedding, expect to pay more, especially when getting a videographer who needs to travel to your chosen venue. For a cheaper alternative, find a videographer who lives near your area. 


Wedding date
If you're having your wedding on a holiday or weekend, your videographer might increase their fee. Most likely, if you're hiring wedding bands or musicians, their prices will increase, too. The said days are the most popular. You might get a good deal if you book at least a year in advance.
Off-season weddings or those on winter days are affordable. And if you're lucky, you might take cinematic wedding videos for social media during snowfall (and ignore the cold for a few minutes!).


Videographer experience
If your videographer is skilled or experienced, you have to pay more. Videographers' expertise includes pose direction, expert editing, and an eye for precious moments. It takes talent to tell a story through videos. Look at your prospect's portfolio to find the best service provider for your needs. 


Duration
The minimum working hours for videographers are four hours. Premium packages usually include filming the whole celebration. It is good to talk about this with your videographer as early as possible to know what to expect.


Additional cameras or videographers
If you want a basic package, consider getting an additional camera/videographer to film your wedding. Professionals can capture precious moments, like the bride's march and the groom's first glance, from two points of view. An additional videographer might cost you £250.


Video and photo packages
You might want to hire a wedding photographer separately. However, contact a photographer and a videographer from the same group. Photographers and videographers who have already worked together make a good team. They know how not to get in each other's way.

What can I add to my package?
If you have extra money for your videographer, you can add extras to achieve your ideal video. Here are a few things you can request:
Same-day edits. Some premium packages include your day's SDE. If not, prices start at £400 to £700.
Love story video. If you want to tell your love story through pictures and videos, you can show it on your wedding day for £45 to as much as £200.
Photomontage. You can show pictures of your early years for £49.
Video messages from family and friends start at £50.
Copies of your raw videos. You can ask for the unedited footage of your wedding for £95.
Special equipment. Drones usually have additional costs. Aerial shots are expensive, so ask your videographer about their premium packages.
What are the different video styles for weddings?
Each videographer has a unique way of showing your love story. Choose someone who specialises in the style or editing process you want. Here are your options:


Concept videos
These show a lot of scripted actions on your wedding day and might include a few interviews with the bride and groom and their friends and family.


Documentaries
These are candid or authentic. They have clean transitions and show different points of view simultaneously. You can ask a documentary wedding photographer to team up with your wedding videographer.


Cinematic videos
These show your wedding like a movie. They have dramatic shots and transitions to tell a story to evoke emotions.
How do I find the right wedding videographer?
Preparing for a wedding is stressful. Aside from sticking to your budget, you must find someone who meets your needs. Finding the right suppliers and wedding videography packages will require much research. Here are a few pointers for looking for a wedding videographer:
Ask for recommendations from your family and friends.
Watch at least three videos made by your preferences so that you can gauge their style.
Know the video style you want for your wedding and filter those specialising in that area.
Choose someone within your locality so that you can stick to your budget.
If you're having a church wedding, some churches in the UK require a copyright license to permit the recording of the ceremony. Make sure you or your wedding videographer can arrange this.
If your videographer uses songs or sound effects for your wedding video, be sure they have a limited manufacture license. Copyright law is essential in the UK.
Don't stress too much about finding a quality videographer. Let Airtasker do it!
Post a Task for wedding videography
Have you decided to use Airtasker's service? Here's what you need to include in your listing:
The needed service
Extras like a wedding singer or caterer
The date and time of your wedding
Your budget
Preparing for a wedding might be overwhelming and stressful, but you can reduce your worries with Airtasker.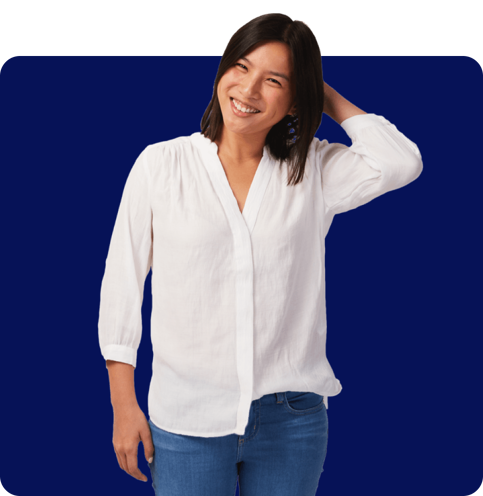 FAQs
Book your videographer a year before the planned date if you want a wedding during the peak season. During the low season, six to eight months before the wedding is an excellent time to book.
You'll have diverse perspectives when you hire a two-person team. This is a great opportunity to show different angles for memorable moments. They can focus on the couple and your guests' reactions.
Request raw footage so that you can watch the ceremony all over again without the edits and cuts. The average price is £95.
It's free and takes only a minute.