Home

/

Artificial Turf, Synthetic Grass Cost Guide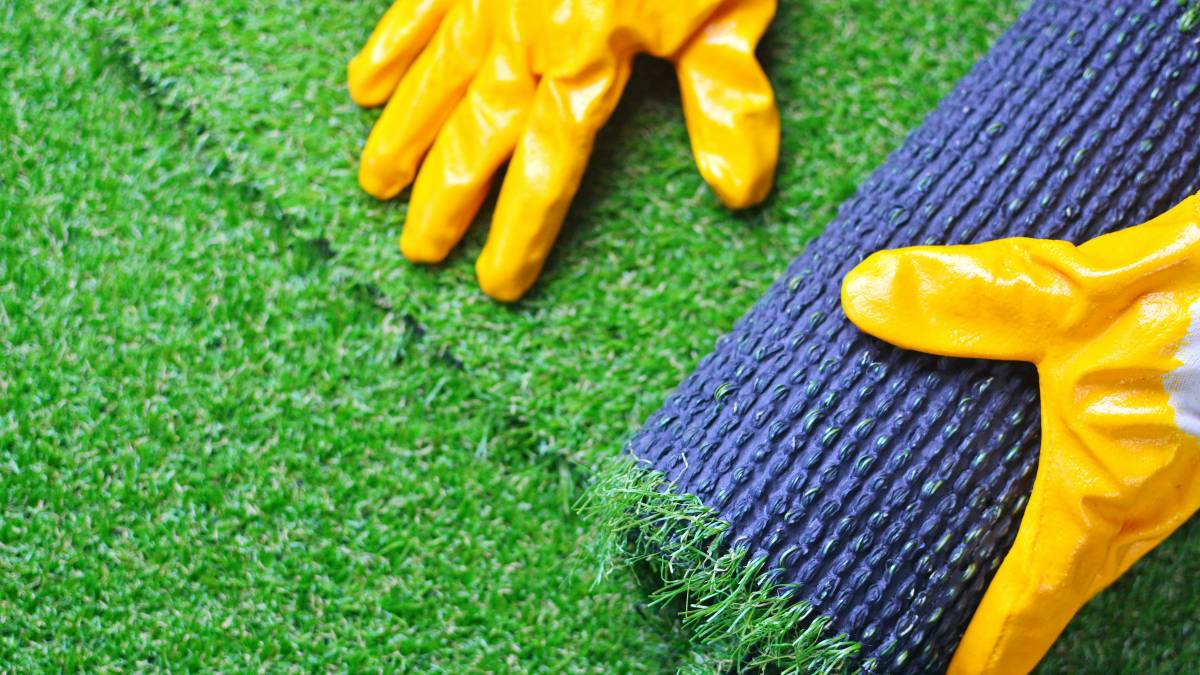 How much does synthetic grass or artificial turf cost?
Get a free quote now
Post to find a price. It's free and only takes a minute.
Average price
£500 - £7,000
Find turf laying services, fast

Post a task with your price in mind, then get offers.

It's free and takes only a minute.

See how it works
Artificial turf can make your home landscape look brighter and reduce overall maintenance. This alternative to natural grass is great for homeowners who want a vibrant yard without all the watering, cutting, and weeding that's required for a regular yard.
The average cost to lay down synthetic grass ranges can be as low as £500 for a budget option or as high as £7,000 for a premium turf. The overall expenses will depend on the size of the space and the grade of synthetic grass you purchase. 
Artificial turf installation costs include both the grass material costs as well as labour. Because this is one of the less demanding landscaping jobs, labour can typically be sourced affordably and be done within a day.  
The real cost is in the turf itself. The average artificial turf cost per square metre can range from £ 8 to £ 45. Your specific needs will influence the grade and type of turf needed for your yard.
How much does artificial turf installation cost?
We've listed several artificial turf landscaping projects and their estimated costs:
| | |
| --- | --- |
| Backyard installation | £ 400+ |
| Yard prep and installation | £450+  |
| Replacing grass with artificial turf | £ 1,000+ |
| Removing synthetic grass from a balcony | £ 100+ |
| Full lawn installation | £ 1,500+ |
Reasons to install synthetic grass 
Synthetic grass is a great alternative to natural grass for many reasons. Natural grass may seem ideal until you accumulate costs for an irrigation system, a lawnmower, weed killer, and even indoor cleaning tools to get rid of the grass stains. Natural grass can overgrow if left unmanaged and will die in extreme temperatures or without water, adding not only expenses but time out of your weekends for maintenance.
Synthetic grass, on the other hand, requires almost no maintenance once it is laid down. It is also kid- and pet-friendly, as it is much more durable and won't leave stains on clothes. Synthetic grass reduces dirt tracked into the house and insect problems in your yard. It also eliminates your weeding problem.
Artificial turf can be a great low-maintenance alternative to natural grass. If you find the right landscaper to install it properly, you'll see how artificial turf can save you time and money.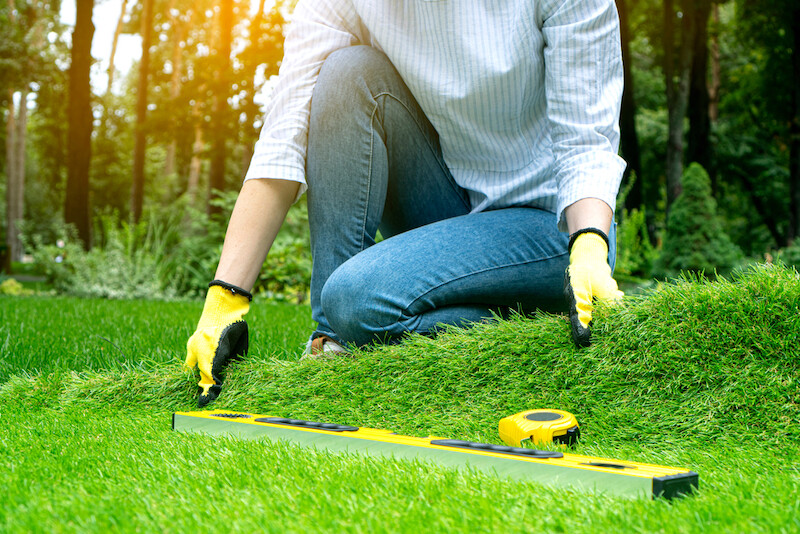 Factors that influence artificial turf installation costs
As mentioned before, labour costs for artificial grass installations can be affordable. Depending on the lawn dimensions, they may only charge a few hundred pounds to get it cut, apply the base gravel, and lay the turf within one weekend. However, you'll still have to invest in turf materials.
Artificial turf is typically sold in rolls based on the square meterage you need to cover your entire area. You'll want to work with your landscaper before you purchase the turf to know exactly how much you need to buy. You will also need to purchase the base material and edging to ensure your lawn looks even. 
A landscaper may recommend buying several extra feet of turf to ensure you have enough for the job. Laying artificial turf is precise work, and it's always better to have a little extra to make adjustments than not enough. Your landscaper should be involved in the planning process to help you choose the right synthetic grass and budget accordingly. 
If you would prefer the landscaper to handle everything including the purchase of artificial turf then simply specify this when the task is posted, this means you can kick back and have it all taken care of. 
Is natural turf (sod) a good alternative to artificial turf?
Sod also has many benefits for homeowners looking to spruce up their lawns. It provides true natural greenery and is cheaper than artificial turf. Many homeowners prioritise a natural yard over a uniform-looking yard, especially if they don't mind the extra maintenance. 
Sod is cheaper upfront, but you'll have additional costs such as installing and maintaining an irrigation system, fertilizing your grass, and providing regular lawn work. Homeowners who purchase synthetic grass can recoup their initial investment in five to eight years, and then start saving money on maintenance costs. 
If the look and feel of real grass are important to you, then sod is the right way to go. However, you should take into consideration the required care for natural grass and understand the added costs associated with using sod. 
On the other hand, if you don't want chemical fertilizers and herbicides on your lawn or are tired of the high water bills in the summer, artificial turf may be for you.
Finding an artificial turf installation service
 In theory, installation is as easy as rolling out a carpet and fitting the pieces together. But in reality, poor planning and lack of proper execution can be more costly than hiring a professional. 
It is essential to hire a landscaper that is experienced and ready to work with your specific needs. Your landscaper should help you with the planning process, from budgeting your synthetic grass investment to deciding how much and what kind of turf you need. Many landscaping services offer synthetic grass installation, but not every service will make installing synthetic grass easier.  
Before you hire a landscaper for artificial turf installation, ask for references as well as proof of insurance and licensing. Liability insurance is a must-have if you're going to hire outside help to work on your property. If the service you work with doesn't have it, you could end up with major problems. You also want to ensure your landscaper has a good reputation. Asking for past client references or looking at online reviews can help you determine whether your landscaper is trustworthy.
Finding a trustworthy landscaper is essential for turf laying. If you choose cheap labour, you may end up with visible seams, uneven turf, poor trimming, and improperly secured grass. Never skimp on quality for the price, or you may end up having to hire a second professional to clean up the first's mistakes.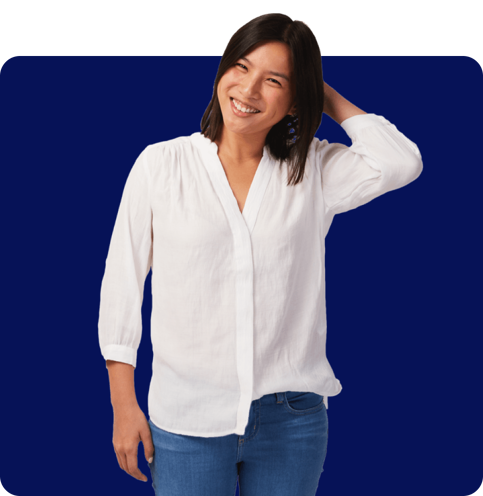 Frequently Asked Artificial Turf Questions
One of the appeals of artificial turf is that it durable throughout seasons and heavy foot traffic. Most products carry at least a 5-year guarantee, though the industry standard is closer to eight. However, with proper care and maintenance, artificial turf surfaces have been known to last for ten years or more.
Synthetic grass certainly reduces maintenance on your yard, but it does not eliminate it entirely. Your artificial turf should be raked, swept, and aerated routinely to reduce mold and mildew. The more consistent you are with your artificial turf maintenance, the longer it will last.
If your landscaper has experience with artificial turf, you can certainly use them as your installer. However, if they specialize in other areas, it's best to find someone else who is experienced in the work. As mentioned before, you do not want to choose the wrong person and end up with an uneven or improperly cut artificial turf. A specialist is needed for a project that will last you for ten years or more.
Finding a specialist is hard work if you want to find someone with real experience and affordable prices. However, putting in the effort to compare reviews, ratings, and prices is worth the effort. Check online reviews and call your landscaper's referral sources to find out if they are as good as they say. Ask if they are licensed, insured, and have the tools to properly cut and lay the foundation for your artificial turf. You will also want to find out if they charge an hourly or day rate. Finding a landscaper for artificial turf is easy on Airtasker. You can post the requirements of your job in a task, and receive offers from local landscapers ready to help. Then, compare their rates and reviews across the platform to find the best service provider for your needs. Airtasker makes it easy to compare services and find a landscaper who will meet your specific requirements. Post your first task today and find quality landscapers for your job.
It's free and takes only a minute.