Home

/

Toyota Car Service Cost Guide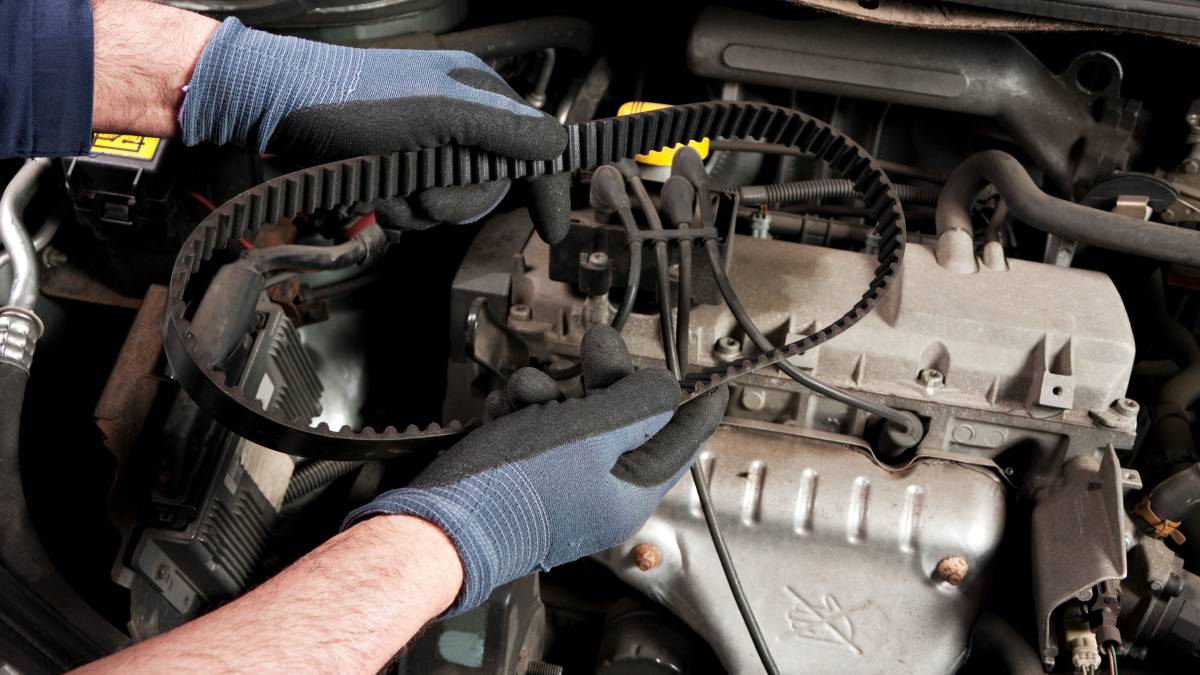 How much does a Toyota car service cost?
Get a free quote now
Post to find a price. It's free and only takes a minute.
Average prices
£75 - £375
Find toyota service specialists, fast

Post a task with your price in mind, then get offers.

It's free and takes only a minute.

See how it works
Last Updated on February 22, 2023
Not checking that your car's in good working order could lead to bigger problems. But you don't want to spend a small fortune on your total Toyota car service cost in dealers near you, or be ripped off if there are any additional charges. 
To give you an idea, the average Toyota maintenance cost in the UK ranges from £75 to £750, but your Toyota servicing expert might charge more or less. Prices vary depending on the mechanical problem, the car's location, and any specialist parts or equipment that might be needed. 
This guide breaks down everything you need to know about Toyota car service prices in the UK. By the end, you'll have a clearer idea around how much you can expect to pay, and so you can easily find the right mechanic for your budget. 
Toyota car service price list by model in the UK
The price of Toyota car servicing depends largely on two things: the model and what needs servicing. Based on our Airtasker data, here's what you can expect to pay for Toyota repair costs and services based on model.
| | |
| --- | --- |
| Common Toyota car models | Car service price guide |
| AYGO | Starts at £90 |
| Yaris, Yaris Verso, Verso S, iQ & Urban Cruiser (Excludes Yaris GR) | Starts at £100 |
| Auris, Verso, Corolla, Corolla Verso, New Corolla, C-HR, RAV4, New RAV4, Avensis, Avensis Verso, Prius, Prius +, Prius PHV, New Camry, Celica, MR2, Previa, Hiace & Dyna | Starts at £75 |
| New Mirai 2     | Starts at £235 |
| GT86, Land Cruiser, V8 & Hilux | Starts at £250 |
| Proace & Proace Verso | Starts at £335 |
| GR Supra     | Starts at £375 |
When to book your Toyota service
The age, condition, and everyday usage of your Toyota will help you decide when to take your car in. When considering how often your Toyota should be serviced, keep three things in mind:
Are there any noticeable problems with the car? For example, handling issues or odd noises coming from under the bonnet. If weird things start happening, get the help of a mechanic as soon as possible. 
Refer to the Toyota service schedule and handbook. Otherwise known as the owner's manual, this is where you'll find manufacturer guidance on a range of things, including recommendations around when your car should be serviced. For example, it might be every few months or when your car's clocked a certain number of kilometres. 
How do you use your car? Finally, if your car is used a lot or has to deal with harsh conditions, it will need more regular servicing compared to a car that's barely used or fresh from the showroom.
What happens during a standard car service?
Your car is probably one of the most valuable things you own. Knowing what happens to it once you hand the mechanic your keys will help put your mind at ease and help you know exactly what you're paying for.
In the owner's manual, you should find a complete explanation of what needs to be serviced on your specific Toyota model. But to give you a quick overview, here are some common tasks and checks a mechanic will carry out on most vehicles to arrive at the minor or full car service cost.
Check and top up oil and (if needed) replace oil filter
Test brakes and check brake fluid
Test the car's transmission
Review belts around your engine (like the drive and serpentine belts)
Check the hoses connected to the radiator, heater, power steering, etc.
Make sure the air con runs properly
Inspect steering and suspension
Check all lights and bulbs work, or replace if they don't
Review of the car's cooling system
Make sure windscreen wipers and washers work
Check spark plugs to make sure there's no sign of an oil leak
Test the battery
Review the air and fuel filters, and check the exhaust 
Check the tyres (air and tread depth)  
What's included during each scheduled Toyota service?
There are certain milestones in the life of your car which, when reached, means it's a good idea to book a service.
According to official Toyota advice, whether you drive a car, truck or SUV, a vehicle service is recommended every 6 months or 8,000 kms - whichever comes first.
In terms of what happens during a scheduled Toyota service, you'll always get basic maintenance on tyres, an oil change, plus brakes, wipers, and fluid levels checked. Beyond that, it really depends on the model and age of the car, as well as the driving conditions it's been subjected to. 
Common issues that come up during a Toyota car service
With so many moving parts, it's not surprising some bits break, fault, or simply wear out. 
According to a recent survey by one car recovery and repair company, the most common car issue in the UK is a flat battery. Heat is the main culprit. As hot weather is unavoidable throughout the UK, it's a good idea to regularly check and charge your battery. 
Based on recent jobs posted on the Airtasker platform, some of the most common Toyota issues include electrical faults, transmission problems, and alternator issues. 
Common Toyota repairs and their cost
A common car repair, not just limited to Toyota maintenance, is windscreen repair. Fixing small front and rear windscreen chips could cost as little as £200. For more serious damage (think, completely smashed) it could cost as much as £3,000 to replace your windscreen.
Other common repairs specific to Toyota car owners include brake pad replacement, getting your oil and filter changed, bumper replacement or repair, and tyre repair or maintenance.
You can request help with any of these tasks by hiring a specialist Toyota Servicing Expert. Some of these tasks might be better suited to other Airtaskers, like a tyre repair expert. If you've got a couple of different things on your list, you might just hire a general mechanic to take care of it all in one go.
What are the main factors affecting the cost of my Toyota car service?
As you can see from our price guide above, the biggest variation in cost is based on the make and model of your vehicle, along with the complexity of the task. But the average car service cost also needs to include your mechanic's labour and how long the job will take. And that will depend on:
How old your car is
Whether it's diesel or petrol 
Extra parts needed (and if the mechanic needs to find these)
Any extras (like a repair or scheduled replacement)
Your location/suburb
Whether you book a mobile mechanic or take your car into a workshop
How urgently you need the job done
Whether work is being completed on a weekday or weekend
Saving on your Toyota car service costs
Doing basic car maintenance by yourself is a great way to keep your Toyota service costs down. Tasks like checking oil levels (and topping up if low), replacing faulty light bulbs, and checking your tyre pressure and tread are all things you can do yourself. In fact, keeping on top of these things regularly will keep your car in great working order, for longer. 
Of course, if you don't like getting under the hood of your car for a regular check, you can always enlist the help of a local Airtasker to come out in between full services. For a premium car check, you might be able to find someone to do the job for under £200.
Another way to save on your Toyota's servicing costs is to pay close attention to your car while driving. How? Well, the more attention you pay to your car, the more likely you are to spot anything that's a little, well, odd. Like fluid puddles appearing under your car. Or odd noises when breaking or changing gear. 
The sooner you notice these little issues, the quicker you can get them fixed and the less likely they are to become larger, costlier problems. 
Where should I book in for an affordable Toyota car service?
You can book the most affordable Toyota car servicing directly through Airtasker. We'll help connect you with local independent mechanics who can come to your home. So it's not just a great price, it's really convenient, too.
Get started by posting your advert to our Toyota Servicing Experts. The average car service cost in UK and booked through Airtasker is £180 to £400, so you really can save a lot.
How to book an Airtasker mechanic for your Toyota service
Ready to book a mechanic and get some quotes? It's easy! Just write out your task, post your listing, review your offers, choose someone, and they'll arrange to come and do your Toyota car maintenance or service work at a time that suits you. If you're curious, check out how it works.
Here's what you might include in your listing:
Timing and budget
Location
Car make and model
Whether it's a major or minor service
Any scheduled maintenance needed?
Any issues noticed?
Equipment and parts provided?
Any additional services required?
The more info you include, the easier it'll be for your Toyota car mechanic to price up the job and send through a quote. Plus, they'll rely on accurate info in your listing when they arrive to work on your car with all the right tools and parts.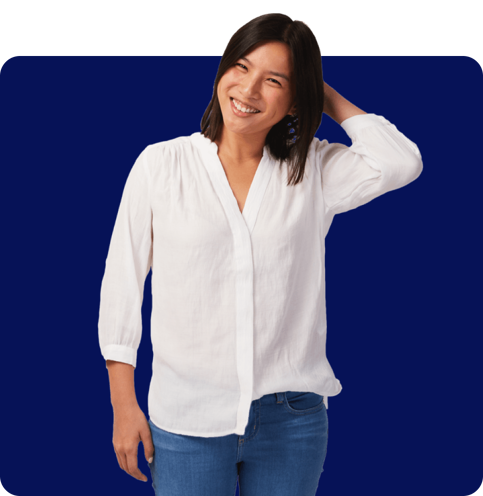 FAQs about Toyota servicing
A logbook service is when your car is checked according to the maker's guidelines. So, Toyota will have specific things mechanics should look at when servicing your car. Getting a logbook (or full service) on your car is a good idea, because it's a thorough check for your specific model. However, you need to prepare to shell out for a Toyota full service price. 
If you're buying a brand-new Toyota fresh off the assembly line, you're entitled to a Complimentary Vehicle Inspection through your dealership. In the UK, any qualified mechanic can service your car — so you don't have to use your original dealer to maintain a manufacturer's warranty. That said, if your car is under an extended warranty period, it's worth checking the fine print as you may need to see a Toyota dealership.
This depends on the type of service your car is booked in for. A standard, interim service usually takes 1-2 hours. A full, logbook service can take 3-4 hours depending on the size and model of your car.
It's free and takes only a minute.