Home

/

Nissan Car Service Cost Guide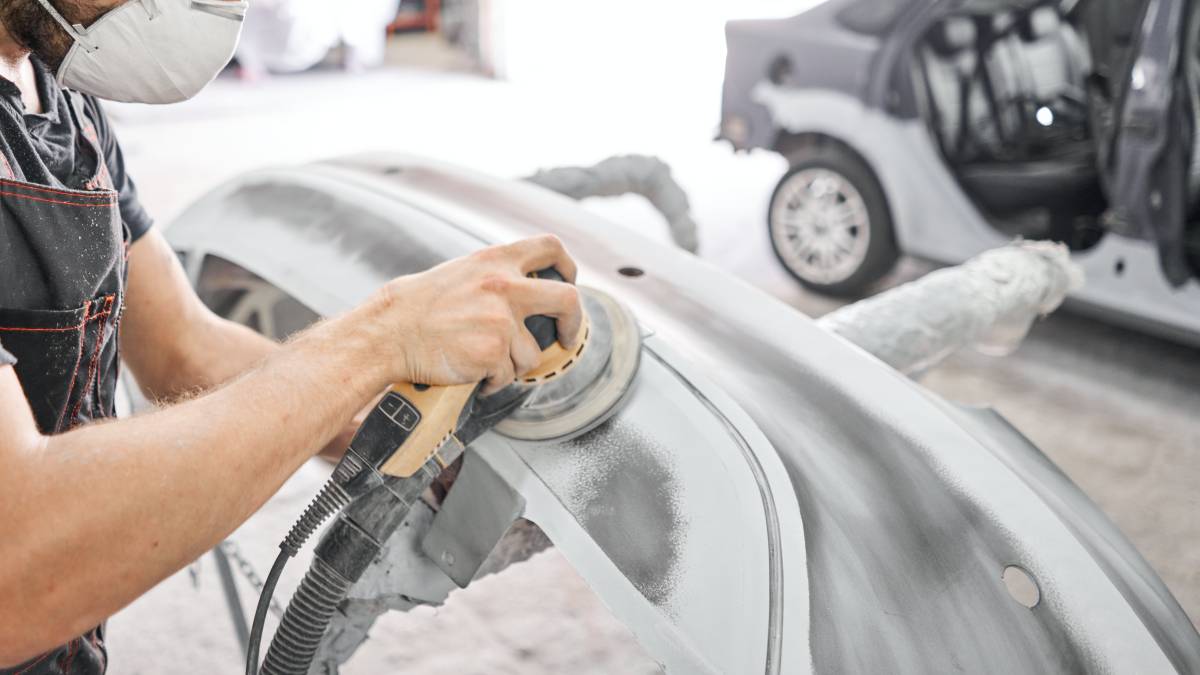 How much does a Nissan car service cost?
Get a free quote now
Post to find a price. It's free and only takes a minute.
Price guide
£119 - £800
Find nissan service specialists, fast

Post a task with your price in mind, then get offers.

It's free and takes only a minute.

See how it works
Wondering about Nissan car servicing costs and what's fair for your specific model? Got a service coming up and want to start budgeting for it now? This guide is for you.
Car servicing is an essential expense that comes with owning a car. Keeping your Nissan serviced helps it run more smoothly, keep you and your family safe on the roads, and ideally avoid major (and therefore expensive) breakdowns. Whether it's an annual check-up or a pre-holiday service before a long trip, investing in servicing your car is always worth it and gives you peace of mind.  
But that doesn't mean you have to go with the first quote or mechanic - or even get fixed price servicing from the dealership's recommended service provider. Educating yourself on the common Nissan service and maintenance prices can help you make an informed decision and hopefully save some money.
The average price for car service and repair may start at £125, while full-service prices usually start around £200 for a Nissan car. But there are more factors to look at. So let's dive into the specifics to get an idea of your Nissan service cost. 
How often do I need to service my Nissan?
If you drive your car mainly around town, in urban areas or city traffic, Nissan recommends servicing your car at least once every 6 to 12 months, or every 10,000 to 12,000 miles on average. 
Apart from regular servicing, you'll need a more thorough service plan every 27,000 and 62,000 miles to get your air filters, brake fluid, spark plugs, coolant, and fuel filters changed. This will keep your car running at peak condition. 
However, if you frequently drive in stop-start city traffic, on dusty or corrugated roads, tow a trailer or van, operate your vehicle in extreme temperatures, or live near the beach, then you should consider getting your car serviced more regularly.
What normally happens during a Nissan car service?
A Nissan dealer may offer standard car service that involves checking all the parts of your car. The oil, brake, and injector fluids are usually topped up, then moving parts, such as rubber belts and hoses are checked for signs of wear and tear. Mechanics will also inspect the brake pads and tyres to make sure they're safe and secure.
Although a standard service is a purely superficial check over your vehicle, an experienced mechanic will also be able to identify and fix any issues that might cause trouble in the future (additional parts and labour may cost more).
What's included in Nissan's service schedule?
The official Nissan service schedule generally alternates minor and major services. Your first service will focus on a tune-up. The next one will include a more thorough check of all the different parts and replacement of items that tend to wear out more regularly.
What are some common issues that come up when servicing Nissans?
Like any car, there are going to be issues common to some makes and models. In particular, the 2013 Nissan Altima had many complaints relating to transmission issues, interior accessories, windshield and windows, and air conditioning/heating issues. 
On the Airtasker platform, we've noticed a lot of Nissan car owners looking for help with:
Installing brake pads

Replacing globes in headlights

Fixing the fans for the air conditioning and heating
The great news is, while these jobs are best left to someone with experience (like our Nissan car experts), they're often quick to do and don't cost a lot. 
What are some common Nissan car repair costs?
One easy way to save money on your Nissan car repairs is to source the parts yourself and get them installed for you. 
Many of the tasks on Airtasker are listed by people who have already bought the parts and are shopping around to get the best deal on labour. For example, alternator replacements are popular, with prices starting from £100, while replacing brake pads has an average cost of £250.
To give you an idea of how much to spend for your Nissan servicing, here's a quick guide for the common maintenance and repairs:
| | |
| --- | --- |
| Service | Price |
| Brake pads | £155.00 |
| Front brake pads | £325.00 |
| Aircon cleaning | £30.00 |
| Aircon gas recharge  | £99.00 - £149.00 |
| Battery | £125.00 - £190.00 |
| Wipers | £20.00 - £36.00 |
Guide to Nissan car service costs by model
Generally, petrol four-cylinder engines are the most affordable to run and service. However, each model also has their own recommended servicing schedule, which can have a major effect on your Nissan's service costs over the lifetime of the vehicle. The Pathfinder Hybrid, for example, has a recommended service period of every 6 months or 4,000 miles, whereas the Navara has a more economical 12 months or 12,000 miles service interval. 
A Nissan Qashqai service cost may differ from that of a Pathfinder Hybrid, so it's wise to ask a mechanic for a quote based on your car's model. 
What are the main factors affecting the cost of my Nissan car service?
The biggest variation in cost is based on the make and model of your vehicle. But, the overall cost of a Nissan vehicle service also needs to take into account a few other factors, including:
Whether you've had any issues (like that funny rattling noise or a breakdown)

The complexity of the job 

The year of manufacture

Whether it's a diesel or petrol model

Whether you or your mechanic will source the parts

How difficult it is to source the parts

Any extras (like replacement parts or an engine flush)

Where you live 

Whether you book a mobile mechanic or you bring your car to a workshop

How urgently you need the job done

Whether you need them to work on a weekend or weekday
How can I save on my Nissan car service costs?
Doing basic routine maintenance yourself can save you a lot of money on maintenance, as well as help your car maintain its value for longer. This might include regularly checking oils and fluid levels, replacing bulbs and spark plugs, and replacing windscreen wipers.
And while keeping to a regular service schedule, whether time or distance-based, may seem expensive at the time, you should look at it as an investment. Because if your mechanic can pick up on any issues and repair them before they get worse, it can save you a lot of money in the long run. 
Where should I book an affordable Nissan car service?
Once you've done your homework and determined a reasonable Nissan car service price, it's easy to book your service. 
On Airtasker, you can post your advert for a full service, log book service, oil and filter change, or find someone to help you with car repairs or parts replacement.
How to book an Airtasker mechanic for your Nissan service
Ready to book a mechanic and get some quotes? It's easy! Just write out your task, post your listing, review your offers, choose someone, and they'll arrange to come and do your Nissan car service at a time that suits you. If you're curious, check out how it works.
Here's what you might include in your listing:
Timing and budget

Location

Car make and model

Where you're up to in your service schedule

Minor or major service

Any issues noticed

Equipment and parts provided

Any additional services required
The more info you include, the easier it'll be for your mechanic to price up the job and send through a quote. Plus, they'll rely on accurate info in your listing when they pack their tools and turn up to work on your car.
Example car service listings from Airtasker
Need some inspiration to help you create your listing? Here are some recent examples of auto and mechanic tasks our members have posted (and successfully completed).
Need a basic car service

Car: Nissan Patrol (2013/ 145,000kms)




- I will provide the 5L oil
- Need oil change

- Replace oil filter and air filter
- Check plugs 

- Top up all fluids 

Car Service

I need a service for my Nissan Pulsar 2006.




It's not due for service for another 5,000kms (135,000kms currently), but it is making funny sounds and revving high when I'm on the highway.

Auto Mechanic required for car service

I need an auto mechanic to supply and change the brake pads (front and rear) and do a minor service.



Must take away parts and old oil and supply new pads.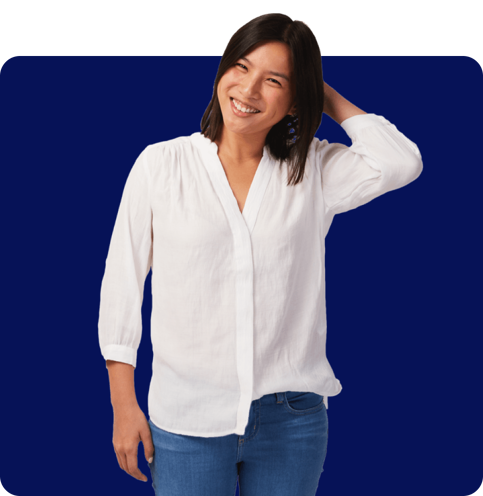 FAQs
Logbook services are usually required to maintain your warranty and ensure you're covered if anything goes wrong. Even if you're out of the warranty period, it's a good idea to keep getting your vehicle serviced at the suggested intervals to keep it in optimal condition. Plus, it helps show potential buyers that you've looked after your vehicle if you ever want to sell.
A minor service can take as little as an hour, with full services and multiple parts replacements taking up to three or four hours. Your mechanic will be able to give you an estimate when you book in.
In the UK, you can have your car serviced at any qualified mechanic - you don't need to go to a Nissan dealership to maintain your warranty. To get a more cost-effective Nissan car service, it's nearly always better to choose a reputable, independent mechanic.
It's free and takes only a minute.