Home

/

Product Photographer Cost Guide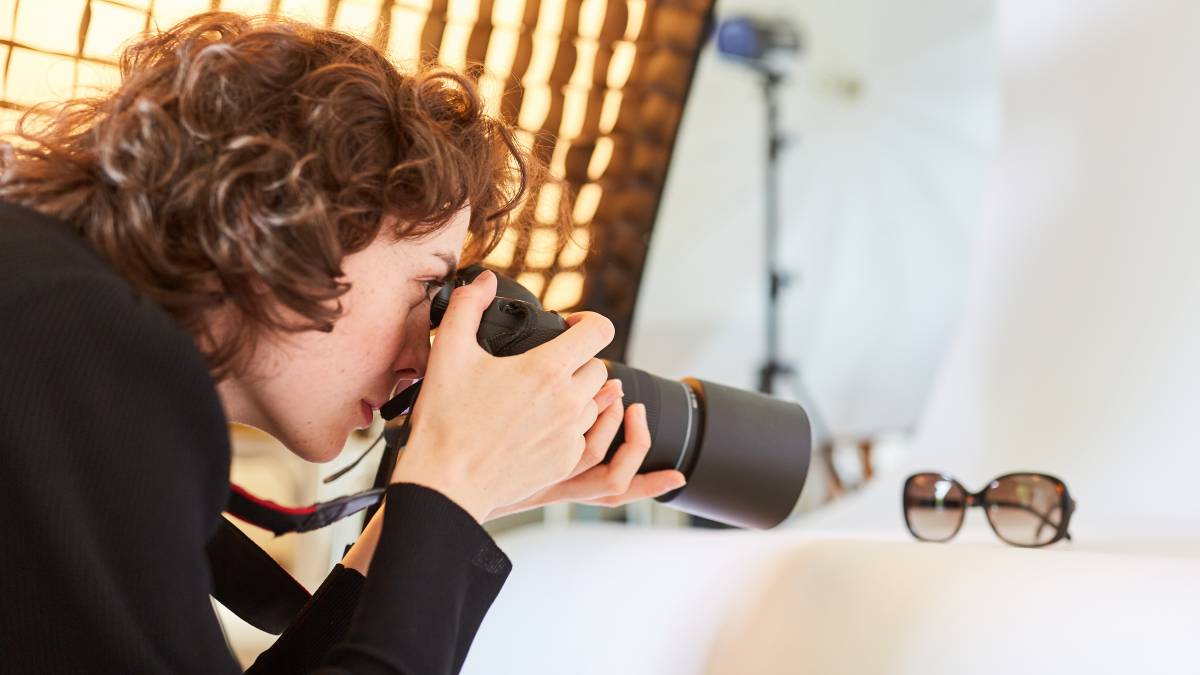 What's the average cost of product photography?
Get a free quote now
Post to find a price. It's free and only takes a minute.
Price guide
£160 - £450
Find product photographers, fast

Post a task with your price in mind, then get offers.

It's free and takes only a minute.

See how it works
One of the core factors that can make or break your business is visual merchandising. It is the reason why household brands invest thousands, even millions, to make a great display. Just ask any fashion house, and you can see what we mean. Everything is stylish, from how the models pose to how the colours and furniture enhance the background.
In the case of non-fashion businesses, they have product photography. This involves taking photos of what you're selling and posting them for public viewing. You can see them in advertisements, both offline and online. While prices depend on several factors, the average cost of product photography is £160 to £450. Refer to these tables of product photography pricing:
| | |
| --- | --- |
| Number of Shots | Cost |
| >nine images | £22 - £30 |
| 10-20 images | £19 - £26 |
| 20 images | £15 - £22.50 |
| | |
| --- | --- |
| Photoshoot duration | Cost |
| One hour | £145 - £175 |
| Half-day | £425 - £500 |
| Full-day | £845 - £995 |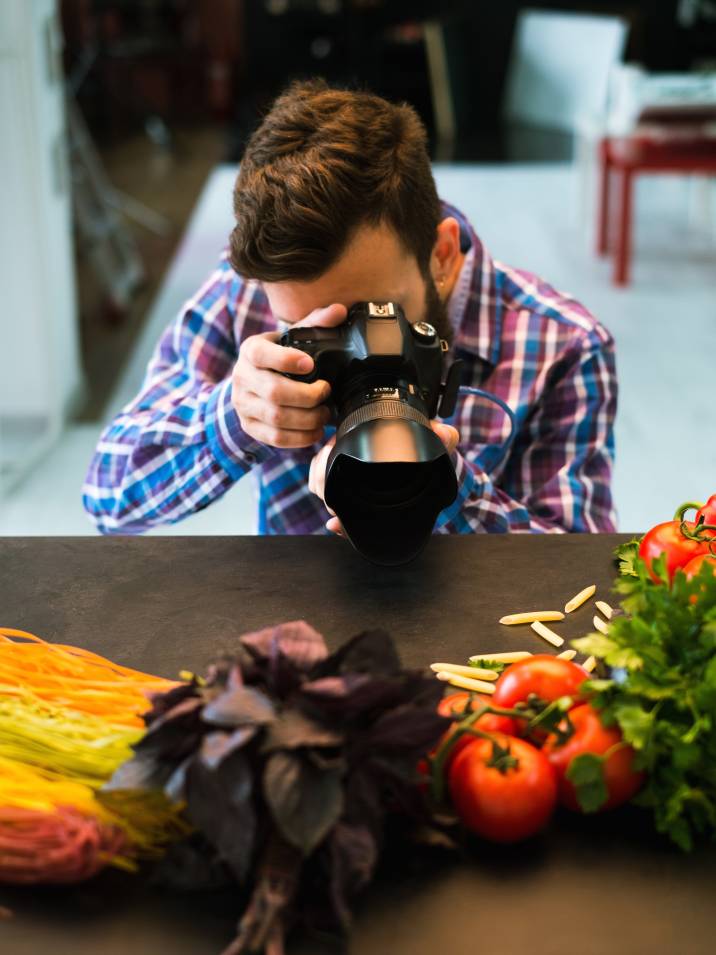 Why should you hire a product photographer?
Having high-quality product photos is a start if you want to keep your business afloat and attractive. A core reason for that is to keep your merchandise visually appealing. Such products will boost your sales by a mile, primarily since people focus on visuals first.
A creative experience
This is beyond the usual point and shoot. In good product photography, you must create an entire experience for your audience. Now that the world has a visual future, you must cater to it to stay relevant. While you might be creative, you might need assistance bringing that vision to life.
That is where your product photographer comes in. They have physical copies of visuals to help you establish the overall look of your photos. 
Professionals can help you select a theme, match colours, or recruit models. You can define your brand philosophy better through their eyes. While beauty is in the eye of the beholder, you can help shape that for them. 
Professional equipment
Creating perfect visuals requires professional equipment. While most people are now on their phones, it's different when you know your photos are professional. 
That's why product photographers cost a lot. They need lights, diffusers, and post-production equipment to apply what you envision. Other than that, they have expertise in handling different tools. 
Consistency
When you hire a professional photographer, you need to meet and finalise the theme and identify how to make the shots consistent. Why is consistency important? Having a hodgepodge of photos will make you look messy, and some of them might not even align with your brand. 
Following a particular theme will help your customers understand and appreciate your photographs more. Are you afraid they might look boring? That's where professionals come in. 
What are the different kinds of product photography?
If you now plan to work with a product photographer for your small business, you should learn more about their specialisations. Here are some examples:
White Background Photography. This classic style involves positioning the subject against a white background. Photographers do this to emphasise the product you are trying to sell in the simplest way possible. 
Flatlay. Popularised during the social media era, this plays on photo composition where props and colours enhance the subject. 
Set Photography. This is especially practical for products you can shoot at one time. If you want to show multiple items at once, you can opt for this. 
Comparative Photography. This adds features to emphasise the dimensions of products. For instance, professionals can add a person to a backpack photo to show how big or small the item is. 
Lifestyle Photography. Applying the soft-sell principle, the photographer sets the scene for a particular product. For example, you want a summer shoot for a pair of sunglasses. Your photographer can feature it beside a drink at the edge of a pool.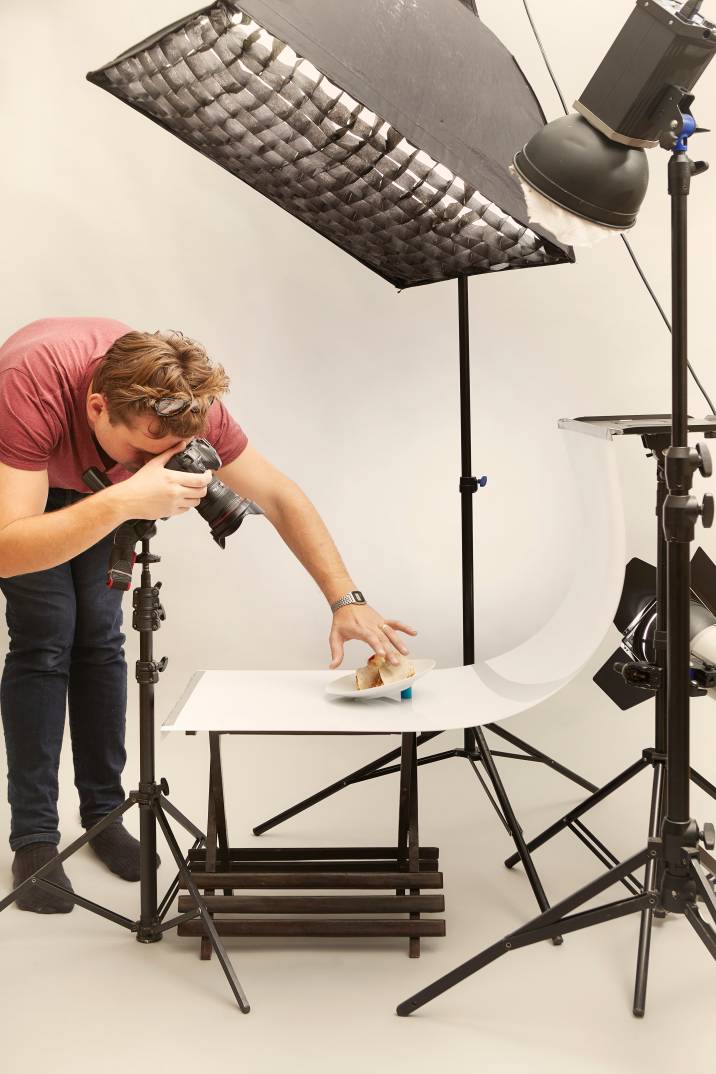 How do you know you're ready? 
Product photography roots its success in meticulousness, great lighting, and a good set. So get your act together before the big day. The most important thing you can do to get the ball rolling is sit down with your photographer and discuss what you want to achieve.
Doing this can help you avoid procrastination, which leads to forgotten shots or unplanned sets for critical products you want to showcase. This seems daunting at first, but here are some pointers: 
Clarify your theme. While unplanned things can become really good, look before you leap. Spontaneity is fun, but you should plan well if it is at a high cost. What do you want your brand to look like? What colours fit your brand best?
Another way you can avoid unnecessary fees is to find a specialist near you. When you do this, you prevent transportation fees from skyrocketing your total costs. 
What type of product photographer are you looking for? Are you planning to take photos of food? Hire a food photographer. Do you want to create a visual experience? Hire a lifestyle photographer. Finally, are you planning to sell your place? Work with property & real estate photographers. The right photographer has expertise in their field. You can also take your pick from the pool of local photographers. 
Establish your shoot date. From the minute you choose a date, make sure that nothing critical happens on that day. Most photoshoots take a whole day, with some extending to two days depending on the number of layouts.
Complete your essential tasks, whether building a set, picking models, or putting your products on standby.
Once you've prepared everything, you can book a service provider on Airtasker. Fill out the form with all the pertinent details and receive Tasker offers on the same day. Soon enough, you take your product photos to the next level and boost your marketing efforts.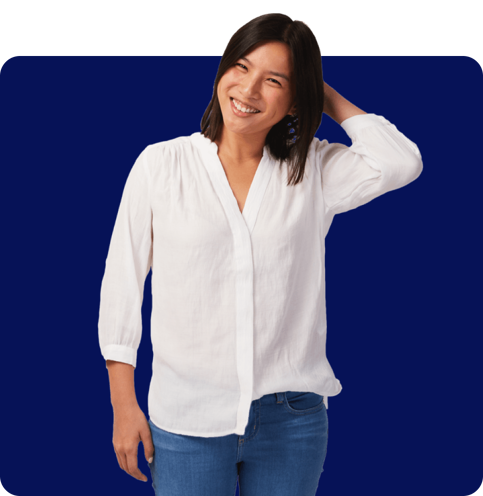 FAQs
Depending on the number of products and the type of layouts you want, the average product photoshoot takes three to six hours.
Usually, stylists are independent contractors, but you can speak with your photographer about a package that includes one.
It's free and takes only a minute.