Home

/

Tap and Mixer Tap Installation Cost Guide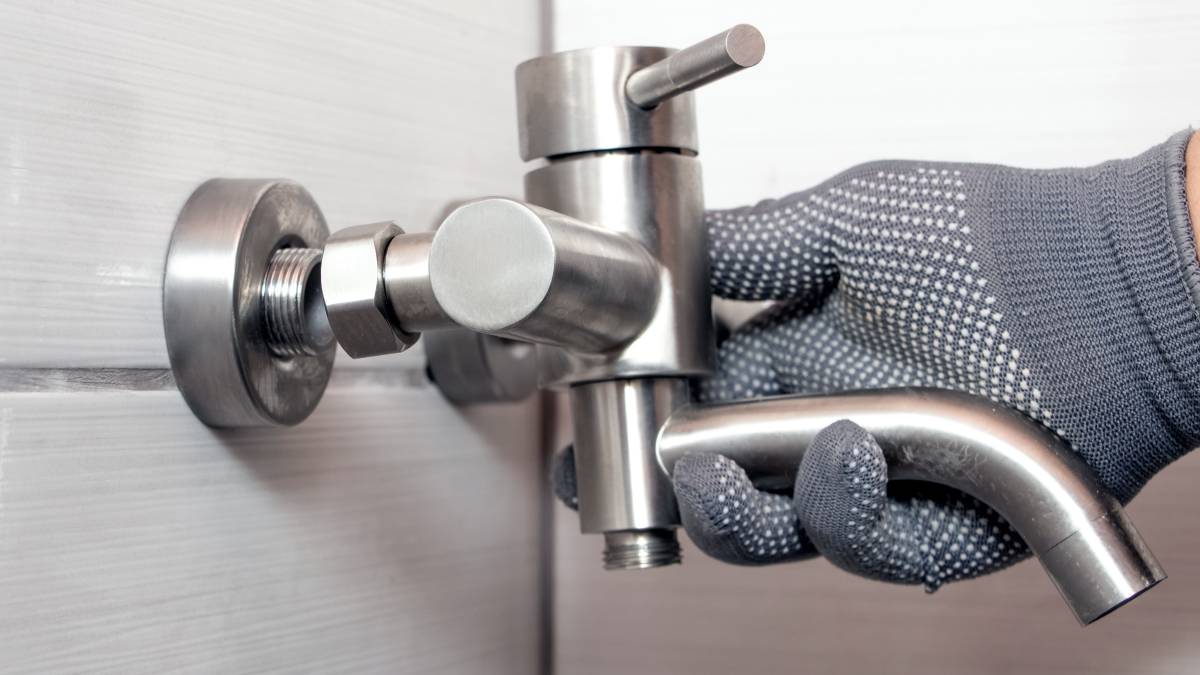 How much does it cost to install a tap and mixer tap?
Get a free quote now
Post to find a price. It's free and only takes a minute.
Price guide
£105 - £3,500
Find mixer tap installers, fast

Post a task with your price in mind, then get offers.

It's free and takes only a minute.

See how it works
Kitchens and bathrooms need an excellent tap or mixer tap to make cooking and bathing convenient. You can readily have lukewarm or hot water on demand for bathing with a mixer tap. That said, if your tap is tapping out, you'll want an expert to replace it.
How much does it cost to install a tap and mixer tap? On average, mixer faucet installations cost between £112 and £800 per unit installed. That said, you'll want a faucet installation professional to install it expertly on your behalf.
Tap and mixer tap installation price list
To help you know the total cost to install a kitchen mixer tap, here is a table of the average costs of installing a mixer kitchen sink faucet.
| | |
| --- | --- |
| Service | Average costs |
| Tap/faucet and mixer installation | £120–£600 |
| Old kitchen faucet removal | £110–£225 |
| Leaky tap repair | £105–£350 |
| Plumbing installation/modification | £950–£3,500 |
What's the difference between a tap and a mixer tap?
A faucet can be a single-handle tap with one lever and a single hose line for cold water. On the other hand, mixer taps are double-handle ones with two levers and two hose lines for cold and hot water.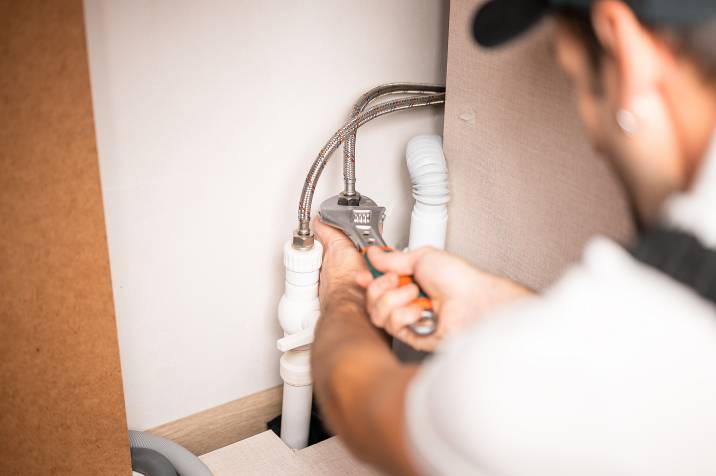 What factors increase tap installation or replacement costs? 
If you're wondering how much a plumber charges to change a tap, you must know the various elements determining the total cost to install a mixer tap for a bathroom or kitchen.
Location
Plumbers in the UK charge tap installation prices depending on the location. Here is a table comparing the average tap installation cost between various areas in the UK.
| | |
| --- | --- |
| State/Territory | Price per meter squared |
| Birmingham | £118 |
| Aberdeen | £112 |
| Lancaster | £115 |
| Angus | £109 |
| Cardiff | £103 |
| Amber Valley | £121 |
| Coventry | £115 |
Style
Faucets come in many shapes and sizes with different operating mechanisms that may take more time to install for proper operation. For example, on average, a pot filler can cost more than a single-handle tap when it comes to material and labour costs. 
That said, you can have a seamless installation by working with a professional plumber with experience installing faucets in the same style.
Brand
The brand you choose also impacts the overall tap replacement cost. Replacing an existing faucet with one from a high-end brand will surely cost more. You can find affordable fixtures starting at £20, while more expensive ones with more durable and high-quality finish taps rating at around £500 or more. 
Urgency
An emergency plumbing service is more expensive than a scheduled job. You can set a tap installation appointment ahead, especially if it's a new tap. But for immediate replacements, be ready to pay higher if you schedule the task outside regular working hours.
Material prices
Most taps use brass or stainless steel and have a variety of finishes suitable for kitchens and bathtubs. Looking for a standard chrome mixer tap charming? You might have to pay £33 on top of the average total cost to fit a kitchen tap in the UK. 
On the other hand, a stunningly elegant copper-finish outdoor tap will set you back about £140.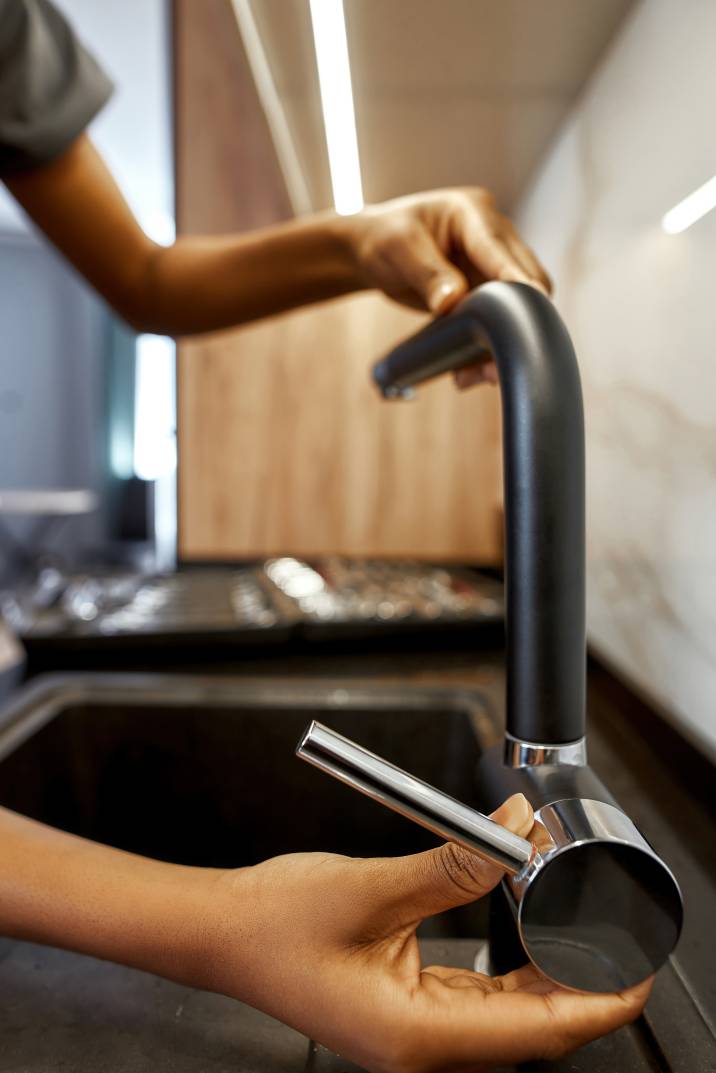 Features
Bathroom and kitchen faucets or taps and mixers come in various features based on their style. These features may require plumbing modifications or more labour time to install and ensure they work properly. 
For instance, a touch tap with sensors can add about £80 to your total replacement faucet cost because plumbers have to consider their electronic components.
Permits
You won't need permits to replace an old faucet in your kitchen. But if you're installing a new plumbing line or remodelling your system to add a new tap or two, you'll need to factor in permit to your tap installation cost. Get a better estimate of the total kitchen tap installation cost by asking your local government about the permit costs your project needs.
How can I save money on tap replacements?
You can save more from tap or mixer tap plumbing services by doing the following:
Set an appointment within business hours: An emergency plumbing job requires a call-out fee, making the total cost higher than having your mixer tap installed during regular business hours. 
Prepare all materials on hand: If you know a thing or two about plumbing and taps, you can shop for the replacement tap and other materials necessary for the job. So plumbers only have to install it.
Use independent plumbers: Independent plumbers take on contractual work and have adequate skills to undertake a simple tap replacement.
Post a task for mixer tap installations
You've got the budget, so the next step is to look for a tap and mixer tap installer to place a new faucet in your kitchen or bathroom.
Posting a task for mixer taps is easy and effective if you include as much detail as possible. When making a listing, get more Taskers to answer by putting in your location, the mixer tap brand, your budget range, and the time you want to do the service. 
After that, post your listing, and presto! You'll find many Taskers willing to help install a tap or faucet in your home.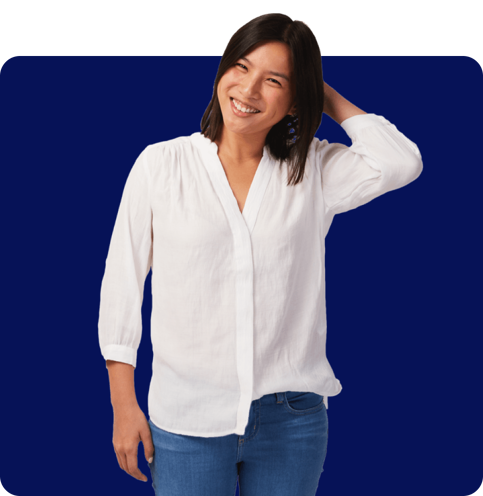 FAQs
You can find a plumber that offers emergency services. Many will provide emergency service to the best of their ability. The prices may vary depending on when you call them. If you make an emergency call at 3 AM, you should expect to pay a little more.
Installing sinks is best left to the professionals, so it is best to hire a plumber for this task. Plumbers aren't the only ones required for installing a sink, you may also need to hire an electrician and a carpenter, too.
The average time it takes to install a new faucet is around thirty minutes. This depends on the experience level of the person doing the replacement. It should not take more than an hour to replace a tap.
A licensed plumber is essential for installing your kitchen or bathroom tap if your existing plumbing lines need updating to accommodate your new kitchen and bathtub tap. They can also modify your water supply lines to ensure your touchless faucets function properly. 
It's free and takes only a minute.