Home

/

House Cleaning Cost Guide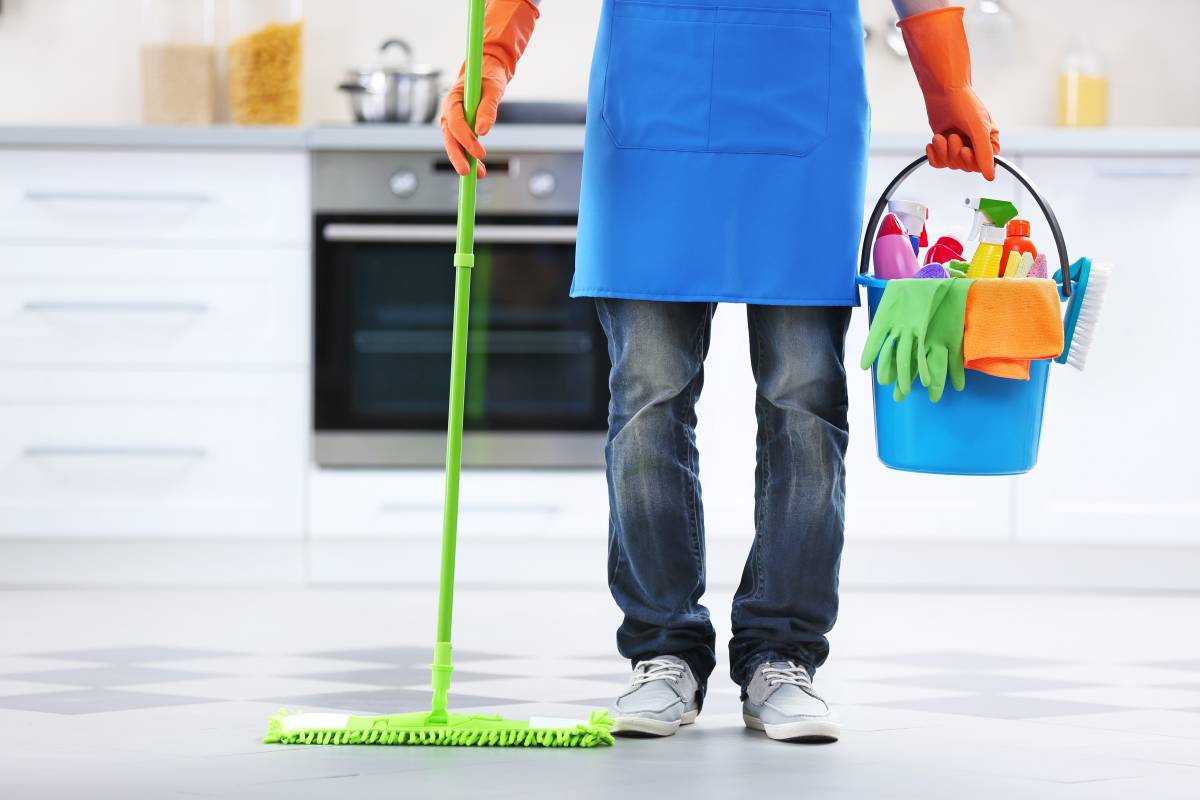 How much does house cleaning cost?
Get a free quote now
Post to find a price. It's free and only takes a minute.
Average prices
£20 - £400
Find domestic house cleaners, fast

Post a task with your price in mind, then get offers.

It's free and takes only a minute.

See how it works
Before hiring a house cleaner, getting familiar with house cleaning prices in your local area is a good idea. That way, you know you're getting a fair price. 
The average house cleaning cost for a standard 3-bedroom home usually ranges from £150 to £200, but your cleaner might charge more or less. The cost of house cleaning depends on where you live, what kind of tasks you need, and how long it's likely to take. So how much does house cleaning cost in the UK? 
This house cleaning price guide will break down everything you need to know about house cleaning prices in the UK based on our data from thousands of house cleaners and completed cleaning tasks. By the end of this guide, you'll have a clear idea of the prices for common cleaning tasks around your home and know how to get started with hiring your house cleaner. 
House cleaning prices for different types of cleaning services
House cleaners' prices depend greatly on the type of house, the tasks, and how much work is involved. Spring cleaning costs may differ from that of an end of tenancy cleaning task. We've reviewed all our recent house cleaning tasks posted in the marketplace to give you approximate price guides for each. You may use this as a reference house cleaning price list in the UK.
Average hourly house cleaning rates in the UK
The average hourly rate of a house cleaner depends on whether they're employed at a cleaning company (and their employer covers their expenses/tax/super) or they're self-employed. 
Unless you're planning to employ your house cleaner full-time (not likely!), other factors can help you calculate how much to charge for house cleaning per hour. You'll be engaging your cleaner as a contractor to come into your home for a few hours once-off or hiring them for weekly cleaning tasks. This means they'll need to charge you higher rates for regular cleaning because they're covering their expenses, including: 
Their wage

Tax

Superannuation

Insurance

Travel expenses

Cleaning supplies

And more!
A lot of the time, your cleaner will need to charge you double or triple the standard award rate to cover the costs associated with running their own business. You can expect to pay around £35 to £90 per hour for a house cleaning contractor. So, when setting your budget for a task, remember the approximate number of hours it might take. 
What factors affect the cost of cleaning a house?
As you can see from our price guides above, the cost of different professional cleaning services can sometimes vary. Here are the factors that might increase or decrease the price of your house cleaning service: 
If it's a minor task that'll take a few minutes or one that might take a full day

The number of bedrooms

The number of bathrooms

How many m2 is your home

How detailed the clean is (expect to pay more if you need a deep clean)

Any extras (like an oven, cabinets, windows, carpets)

Whether you'll provide the equipment and supplies

Your location/suburb

How difficult or easy it is to access and complete the job

How urgently do you need the job done

Whether you need the cleaning done on a weekend or weekday
How much does a deep clean cost?
What is the average cost of deep cleaning a house? A deep clean will normally require extra time from your house cleaner, so you can expect to pay up to double their standard house cleaning prices. It may cost you at least £120 for a 4-hour deep clean on a 3-bedroom house. This would include all the usual basic cleaning tasks, plus things like:  
Windows cleaned

Shelves and cupboards organised

Ceiling fans wiped

Oven cleaned 

Fridge/freezer cleaned

Kitchen cabinets wiped, etc. 
A deep clean is advised for homes that need extra TLC, when you need a spring clean, or once a quarter between standard cleans.
Do I need to hire a house cleaner?
Not everyone wants or needs a house cleaner. But here are two main reasons you might choose to hire one: 
Making sure your downtime away from work is downtime

Getting an extra pair of hands to finish a big or tricky job (like doing a bond clean)
There are many other reasons to hire a cleaner, but overall, hiring a house cleaner will help you get more done in less time. And looking at it that way will help you figure out what your house cleaner is worth paying.
What are the standard inclusions for house cleaning?
When you book a house cleaner, a standard clean will usually take around two hours (depending on the size of your home) and include the following services: 
Vacuuming and mopping the floors

Wiping down all furniture and main visible surfaces

Emptying your rubbish bins

Cleaning your shower, bathtub, and toilets

Washing any dirty dishes in your kitchen sink
Tasks you can assign to your house cleaner
You don't have to stick to the standard clean if you need some extra help around the house. Other tasks you might request your cleaner to do include: 
Unloading the dishwasher

Wiping marks off your walls

Dusting cobwebs off the ceiling

Changing the sheets

Putting on a load of washing

Hanging or folding clothes

Picking up toys

Organising your linen cupboard

Oven cleaning

Microwave cleaning

Fridge/freezer cleanout 
What services are not included in house cleaning?
While some cleaners are pretty flexible, usually, they won't do: 
Maintenance tasks - like regrouting your bathroom tiles

Renovation tasks - like painting the walls or updating your fixtures

Jobs outside - like mowing, sweeping, weeding, de-webbing, or cleaning the gutters 
You'll need to hire a handyperson, painter, or gardener for those tasks. But if you'd like one person to take care of it all, you can always specify this when you post your task. You might be lucky enough to get a skilled house cleaner capable of helping with other tasks.
How to create your first house cleaning task
Now that you know how much to clean a house, it's time to create your first task. It's easy! Just write out your task, post your listing, review your offers, and choose someone, and they'll arrange to come and do your house cleaning. If you're curious, read some more about how it works.
Here's what you might include in your listing:
Timing and budget

Location

Number of rooms/bathrooms and approximate sizes

Type of house cleaning

Deep clean or standard clean?

Any access issues?

Is the job likely to be challenging or time-consuming?

Equipment provided? 

One-off task or ongoing work?
The more info you include, the easier it'll be for your house cleaner to price up the job and make you an offer. Plus, they'll refer to the info in your listing when they arrive to complete the task.
Finding a trusted house cleaner can be challenging, especially if you don't know where to look. You might spend the whole day searching for recommendations. At Airtasker, we make it easy for you to find an experienced house cleaner. Our platform shows you trusted reviews from real customers to help you choose the right person for the job.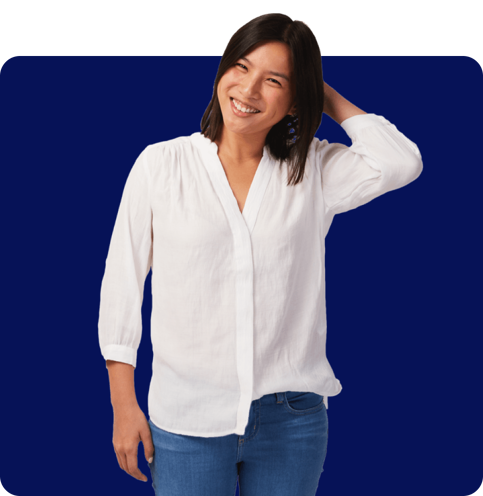 FAQs about house cleaning prices
A cleaning contractor's hourly rate depends on a lot of factors, like location, skill, demand, and experience. A standard hourly rate for cleaners in the UK is anywhere from £10-£20 per hour.
Yes. Usually, house cleaners will charge a premium for bond cleans because they'll need to spend more time and cover every detail. A proper bond clean is worth paying for, though, because it means you'll be more likely to get most (or even all) of your bond back.
Yes. Usually your house cleaner will charge more for larger houses or houses on multiple storeys. And if your home is located in an inner-city area with limited access and parking, your cleaner will charge a premium.
The cost of house cleaning for a standard 3-bedroom home is usually between £150 to £200 for a basic 2-hour clean. This would usually include floors vacuumed/mopped, bathrooms cleaned, rubbish emptied, and kitchen/table surfaces wiped.
It's super important to pay your house cleaner a fair price that compensates them for their time spent cleaning, travelling, and any supplies they brought with them. Remember that they'll also need to pay tax, petrol, and other expenses with the amount they're paid. The great thing about our marketplace here at Airtasker is that your cleaner can set their own rate and only accept the jobs they want to do.
It's free and takes only a minute.