Home

/

Chair Upholstery Cost Guide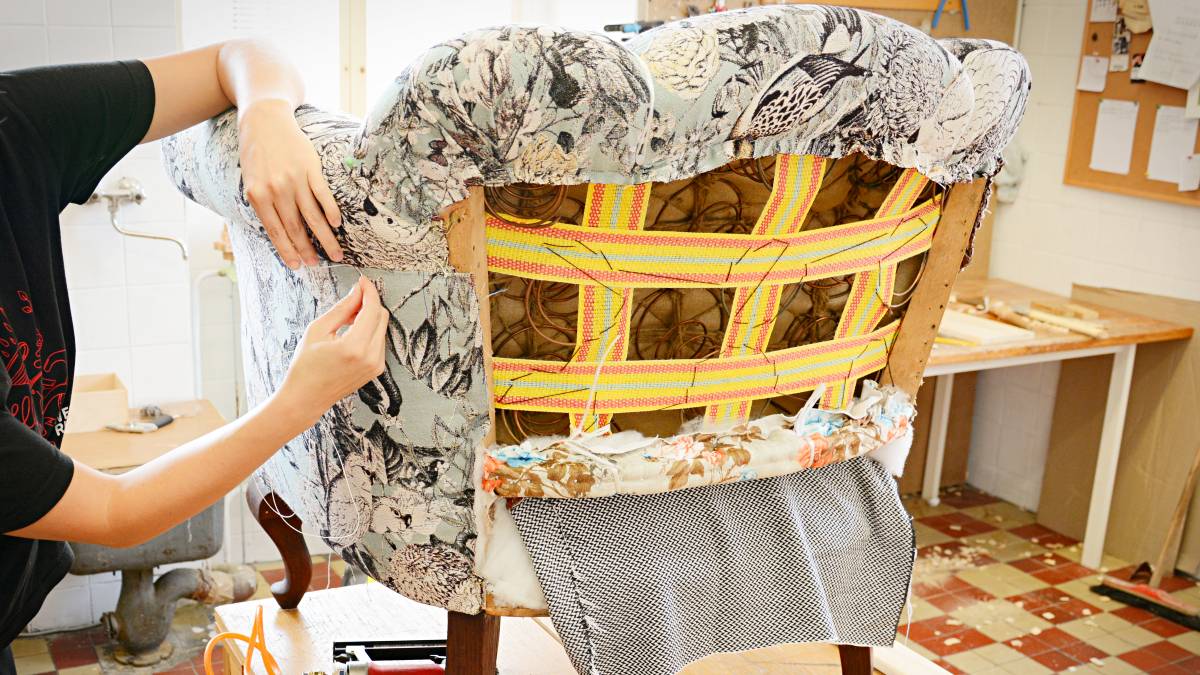 How much does it cost to reupholster a chair?
Get a free quote now
Post to find a price. It's free and only takes a minute.
Price guide
£40 - £850
Find upholstery repairers, fast

Post a task with your price in mind, then get offers.

It's free and takes only a minute.

See how it works
Well-maintained antique furniture can be a lifelong treasure. Unfortunately, wear and tear are inescapable, though professional upholsterers can keep your heirloom pieces in top condition. 
Dining chair upholstery averages about £40 to £80 per piece, including labour and materials. Meanwhile, for armchairs and wingback chairs, prices range from £480 to £800, with prices depending on various factors. Keep reading to learn more about upholstery prices and preservation.
Chair upholstery price list
Here's a quick look at the cost of reupholstering a chair and other furniture in the UK:
| | |
| --- | --- |
| Service | Cost |
| Dining chair upholstery (seat only) | £40 |
| Dining chair upholstery (seat and back) | £55 |
| Dining chair upholstery (fully upholstered) | £80 |
| Armchair reupholstery | £480 to £800 |
| Wingback chair upholstery | £480 |
| 2-seat sofa reupholstery | £700 |
| 3-seat sofa reupholstery | £850 |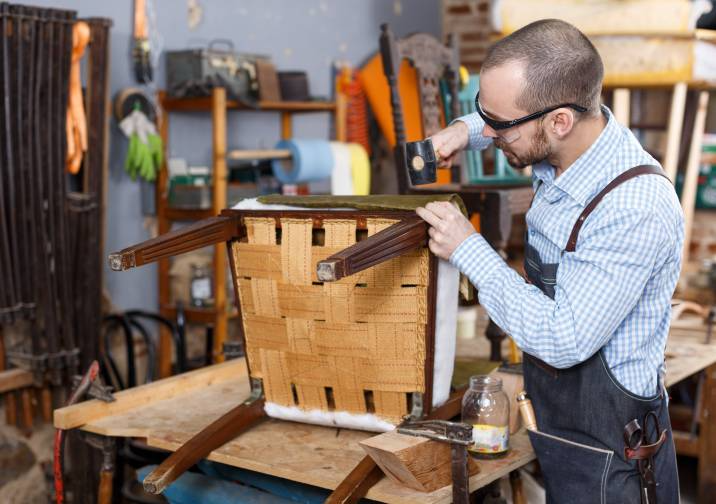 Factors affecting the cost of chair reupholstery
In addition to the average labour cost in your area, chair upholstery fees are based on these factors:
Furniture size, type, and condition
It's understandable that the bigger the furniture, the more expensive it is to reupholster. A dining room chair is easier to work on than a recliner or padded armchair. Furniture condition also affects chair upholstery costs. Simply put, damaged furniture will cost more to restore and reupholster. 
Material or fabric type
The material or fabric used also affects the overall chair reupholstery cost. From natural fabrics like wool, cotton, and leather to synthetic ones such as rayon, nylon, and polyester, you have many options for your dining chairs. Natural fabrics usually cost more than synthetic ones but are more comfortable. 
On the other hand, synthetic fabrics are less expensive and easier to maintain but might lack quality and texture. Your Tasker will know how much fabric is needed for your furniture reupholstery project, but expect to pay £25 to £65 per metre.
Cushion and paddings
Adding or replacing cushion foam contributes to the overall chair upholstery cost. Common materials like cushion foam, fillings, and paddings will generally wear out and flatten over time. A good upholsterer usually replaces or adds filling to make the item seem brand-new. 
Job size and additional services
Note that job complexity will affect the total furniture reupholstery cost. Since most professionals charge per piece or have hourly rates, the more furniture you have, the higher the price. Not to mention if you ask for additional services, such as upholstery cleaning and furniture repair, re-painting, or re-varnishing.
Reducing chair reupholstering costs
To reduce the average cost of chair upholstery, you could do the following: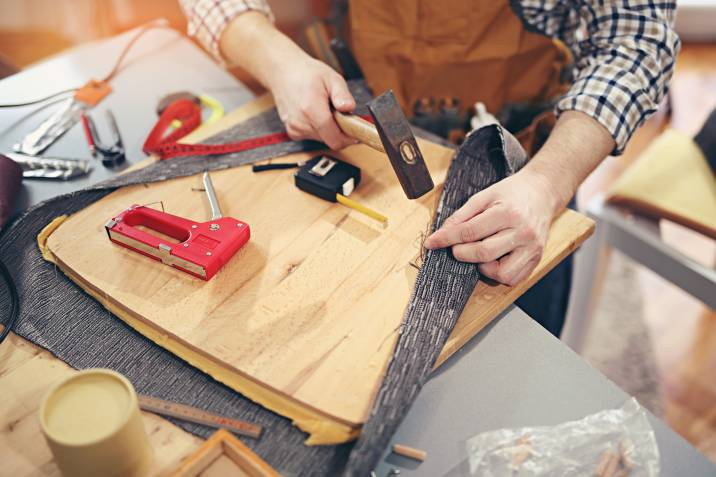 1. Use your own fabric, cushion foam, or paddings
Since new fabric and cushions for high-quality furniture might be expensive for Taskers, providing these materials could reduce the overall service cost. Find fabric and cushions on sale. Then, the chair reupholstering cost will only include labour. 
2. Have the job done in your home
Instead of having your furniture picked up and taken to your professional's workshop, ask if they can work and complete the job in your home. This will save you from additional fees for delivery or petrol. An at-home service will work if you have the space for professionals to do the job correctly.
3. Take care of your furniture
If you plan to preserve your new furniture, taking proper care of it over the years minimizes repairs and chair upholstery costs. Regular cleaning and proper maintenance will go a long way.
Post a task for chair reupholstery
Upholstered furniture is a good investment, especially items handed down through generations or those with artistic and sentimental value. Even a mass-produced chair or modern sofa can become a family heirloom, so it's practical to preserve your favourite pieces. 
To find the right professionals for reupholstering furniture, log on to Airtasker and post a task. The next step is to review offers from Taskers near you. You can choose the best service provider with Airtasker's simple review and rating system.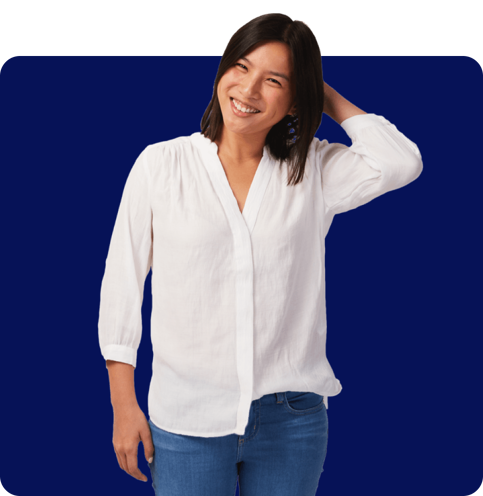 FAQs
Reupholstering dining room chairs and similar pieces isn't tricky for professionals with experience in the furniture repair and upholstery business. However, some chairs can be harder to work on. For example, it's easier to reupholster an ottoman or a dining chair than a recliner or a designer piece.
Only do it if you're good with your hands, have the necessary tools, and have sufficient knowledge in upholstering. If you have little to no experience, you might take longer to complete the job and permanently damage your furniture. Sometimes, it's best to let the pros handle upholstery, even if it's only for one chair.
This will depend on your preference and where you plan to put your chair. Natural fabric, such as linen or cotton, is great for indoor use. It's breathable, soft to the touch, and durable. But it's not great with stains. Leather is a great natural fabric since it's durable and stain-resistant, but it can get hot. Finally, there are synthetic fabrics made for indoor and for outdoor chairs and furniture. If you have decision paralysis, feel free to ask your Tasker for advice.
It's free and takes only a minute.