Home

/

Ear Piercing Cost Guide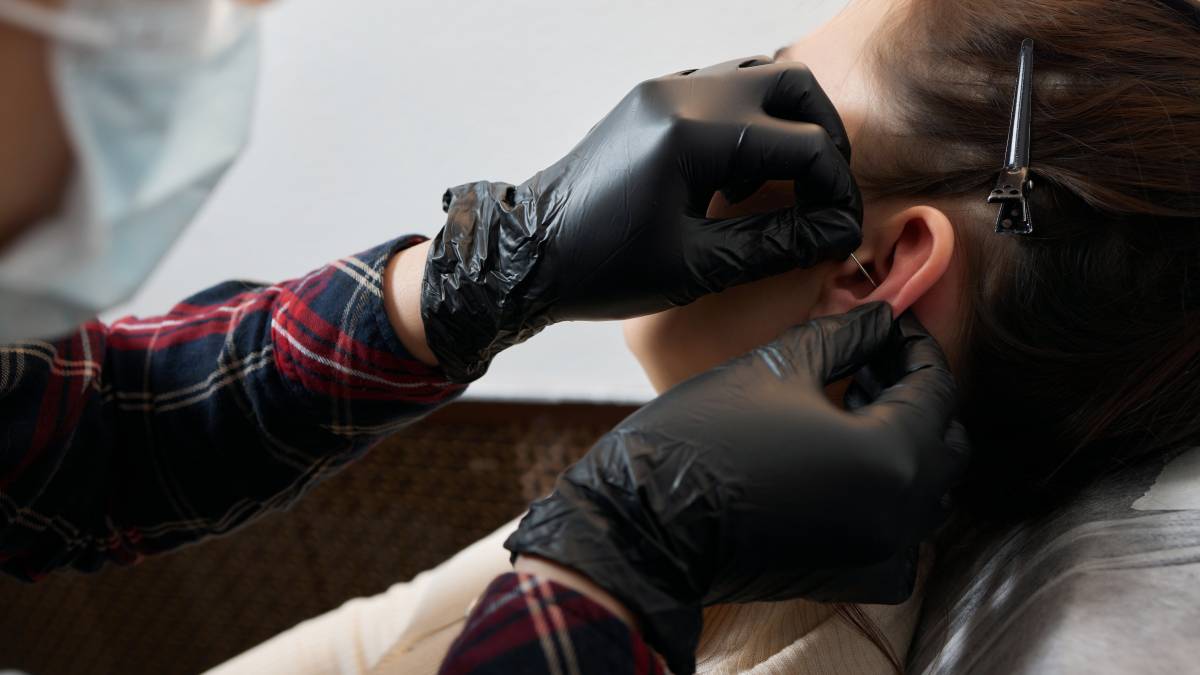 How much does it cost to get your ears pierced?
Get a free quote now
Post to find a price. It's free and only takes a minute.
Price guide
£15 - £40
Find ear piercing experts, fast

Post a task with your price in mind, then get offers.

It's free and takes only a minute.

See how it works
Last Updated on February 23, 2023
These days, people enjoy getting more than the traditional ear lobe piercings to express their sense of fashion. There are also many stylish ear accessories and curated ear options, making it an excellent way to showcase your expression. In the UK, ear piercing costs an average of £15 to £40 per piercing.
Since this involves piercing your (or your child's) ears, it's important to get it done by a professional for a safe and sanitary procedure. You can get an ear piercing at jewellery stores or the pediatrician's clinic for kids. Many tattoo shops also offer ear, face and body piercings besides their usual tattoo services. 
To help you make an informed decision, read on to know what factors affect ear piercing costs.
Price list for ear piercing services 
Check the table below to know how much it costs to get your ears pierced at a tattoo shop or piercing studio. 
| | |
| --- | --- |
| Type of ear piercing | Starting cost |
| Ear Lobe (Single) | £15 |
| Vertical Lobe | £15 for each hole |
| Upper Lobe | £15  |
| Conch | £27 |
| Daith | £27 |
| Helix | £25 |
| Forward Helix | £25 |
| Industrial | £35 |
| Rook | £25  |
| Snug | £25  |
| Tragus | £27 |
| Anti-Tragus | £27 |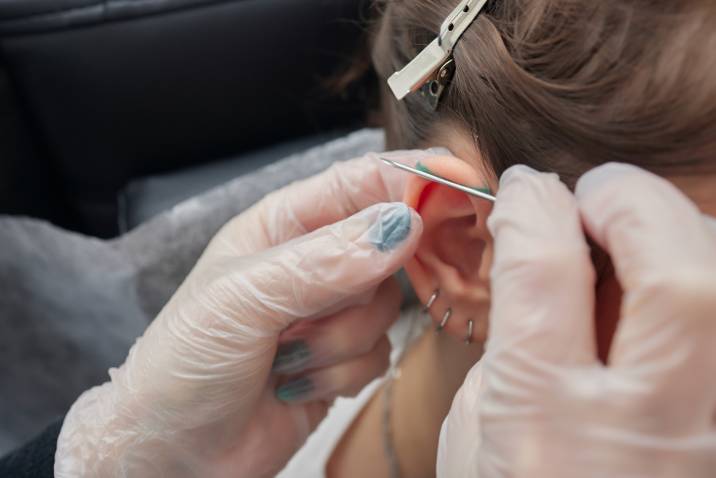 Factors that affect the cost of ear piercing
Ear piercing type
You have many options for ear piercing, which are mainly divided into two: lobe piercings and cartilage piercings. 
You can get lobe piercings on the space of your earlobes or a transverse lobe piercing that runs through the lobe tissue horizontally. Meanwhile, anywhere else that's not part of the lobe is made up of cartilage. Ear lobe piercing costs less than cartilage.
Piercing technique
The average cost of ear piercing also depends on the technique: through a piercing gun or a piercing needle. You can get a standard ear lobe piercing with a piercing gun at a lower cost. It's recommended that the gun method be only used for piercing ear lobes, not for any other part of the ear or any other body part. 
If you're prone to irritations and complications, go to a professional trained in using a piercing needle.
Piercer's experience
Your piercer's experience also influences how much the piercing costs. Research about the piercer or ask how long they've been piercing. You can find piercers that also perform face piercings and body piercings. 
For a safer and less painful experience, choose an experienced and accomplished piercer who can advise you before, during, and after piercing. 
Studio popularity
As for where you can get your ears pierced, you can check out jewelry stores that offer ear piercing services through gun piercing or actual piercing studios that can do it through needles. 
Expect piercing prices to be higher in more established piercing studios or piercers than in starting shops or professionals. Many piercers work alongside tattoo artists in one studio, so check if a known local studio offers piercing services. 
Piercing done by a paediatrician
Want to get your child's ears pierced? Some paediatricians and nurses offer to pierce at their clinics. This provides a safer experience for your child. 
However, the ear piercing price can be more costly than in jewelry stores and might not be covered by health insurance. But with paediatricians and nurses, know you're also paying for their medical experience.
Piercing materials
The cost to pierce your ears also varies based on the piercing materials. Different piercing guns and studs come at different prices than sterile piercing needles and higher quality jewellery. 
Extra jewellery
Planned or not, it's worth bringing extra cash in case you decide to pick up a quality piece of earring you can use once your new piercing heals. 
Aftercare products
You should also add aftercare product prices when setting a budget for how much an ear piercing costs. Your professional piercer should be able to suggest effective aftercare items to help your new piercing heal smoothly. This helps avoid infection and other complications. They should also advise you on proper cleaning for faster healing.
Post a task to get your ear piercing!
Considering the complications that may arise if the piercing is poorly done, it's better to get your ears (or your child's) pierced by a reliable and experienced professional. 
Work with ear piercing experts for a safe and sanitary procedure, knowing your ears are in good care. Taskers can also help you with other piercings, such as body piercings and face piercings. Post a task now, connect with a local piercing professional, and get an accurate quote in minutes!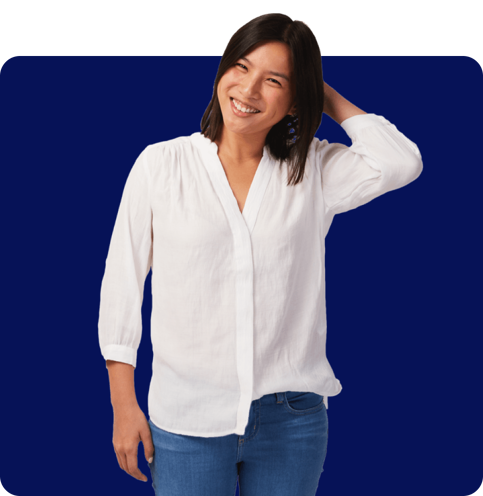 FAQs about ear piercing
Cartilage piercings take longer to heal than ear lobe piercings. Lobe piercings take around six to eight weeks to heal, while cartilage ones can take approximately four to 12 months, depending on the placement. This is why a professional piercer and good aftercare are a must!
It's recommended that parents postpone getting ear piercings for their children. It's better if the child is old enough to take care of the pierced site to avoid infections. This is the best way to reduce the risk of complications.
Avoid swimming in pools, beaches, and other bodies of water and fiddling with your newly pierced ears until they completely heal. Always follow the aftercare guidelines given by your piercing professional. 
Choose hypoallergenic earrings to get you started and avoid irritation on your fresh piercing. 
It's free and takes only a minute.