Home

/

Dog Boarding Cost Guide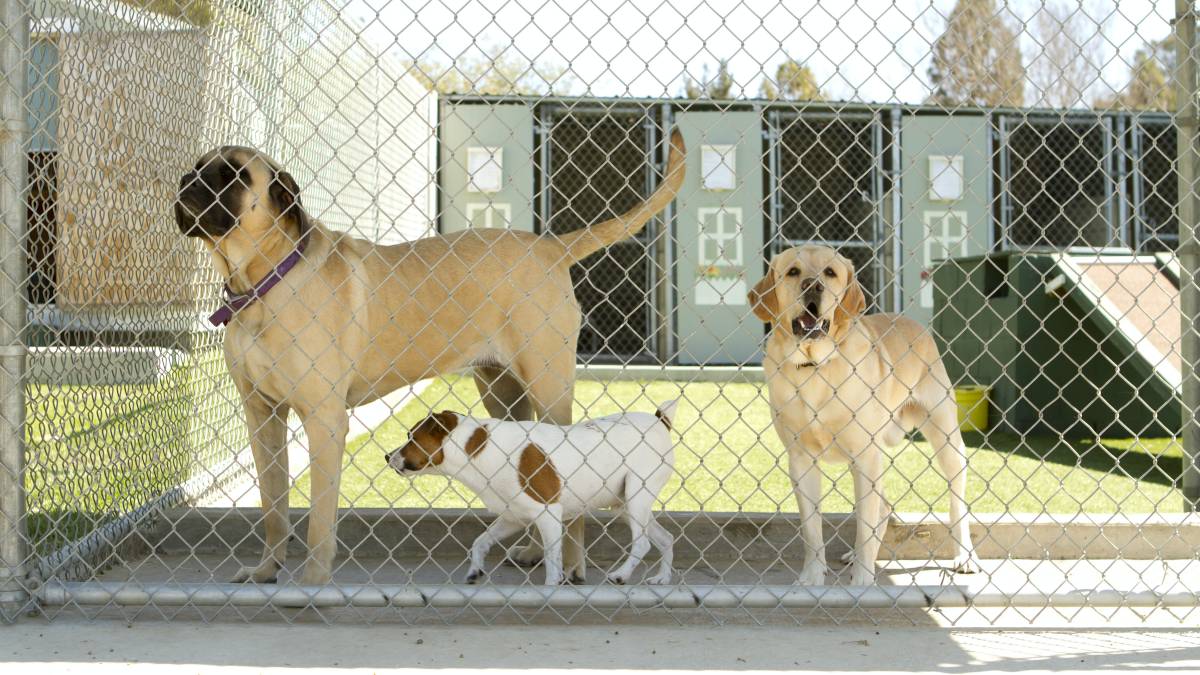 How much does dog boarding cost?
Get a free quote now
Post to find a price. It's free and only takes a minute.
Price guide
£17 - £50
Find dog boarding experts, fast

Post a task with your price in mind, then get offers.

It's free and takes only a minute.

See how it works
Leaving home isn't easy when you have a pet you love so much. That's why when going away for a holiday or an emergency trip, the problem is: Who's going to take care of your furbabies? You don't have to worry since many professionals offer dog boarding. But how much does dog boarding cost? If you're planning to book a service for dog boarding, here's what you can expect to pay:
Dog boarding price list
| | |
| --- | --- |
| Dog boarding type | Average cost |
| Dog kennel | £17 - £29 |
| Dog hotel | £29 - £48 |
| In-home dog boarding/dog sitter | £20 - £27 |
| VIP/luxury suite | £50+ |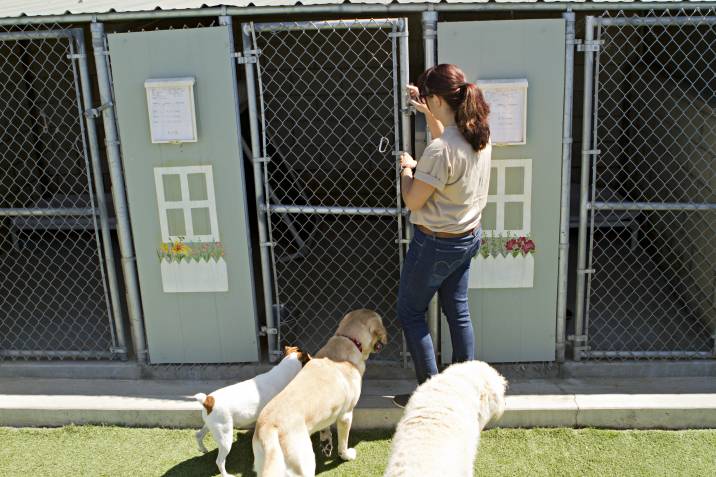 How much does dog boarding cost per day? It's usually £17 to £50 per dog and per day. The price depends on several factors.
What factors affect dog boarding costs in the UK?
Many things affect the amount you'll be spending when leaving your dog at a dog boarding facility. It might be overwhelming to choose between finding a kennel, proceeding with a dog sitter, or upgrading to a dog hotel for a more comfortable stay. Finding the right place for your dog is very important, as most dogs can feel separation anxiety when you leave them. When looking for dog boarding near you, prices can be affected by the following:
Number of dogs
You don't need to worry if you have more than one dog, as some facilities can allow more than one pet in the same space. Plus, you would pay a cheaper amount for the second dog. For example, you might pay £20 for your first dog and only £11 for the second one.


Dog size
There are four classifications for dog sizes: small, medium, large, and extra-large. There is an appropriate kennel for each size. The number and size of dogs usually go together when it comes to dog boarding costs. When paying for two small dogs, you'll just pay for the first dog in full and the second one at a much lower price.


Stay length
The cost of boarding a dog overnight might differ from dog boarding costs per day. Some facilities offer discounts for dogs staying for a couple of weeks to a month. The longer the stay, the lower you pay. However, if you only need to leave your dog for a day, most facilities offer dog daycare, which usually operates between 8 am to 6 pm and costs £15 to £35. 


Booking time
Holidays such as Easter, Christmas, and New Year have additional rates per dog and night. Additional rates range from as low as £3 to £15. The summer season can also get very busy, which is included in the facility's peak times. It's better to book early if you plan to leave your dog behind during the busy season.  
Different dog boarding options and their costs
Dog kennels are the standard type of dog boarding where basic needs are provided: food, water, and shelter. Meanwhile, dog hotels, most of the time, provide dog beds and a roam-free environment. They might be more expensive than dog boarding kennels near you.
There's also in-home dog boarding wherein the facility chooses a home for your dog to stay in. Some prospects have different pets, while others just want to welcome a new pooch in their house from time to time. This method usually takes time. For best results, the facility usually chooses a home that matches your pet's personality.
Dog sitting is the best option for a more personal touch and if you're concerned about your dog being around other animals. If you love spoiling your pup and want the best room for them to stay in, consider VIP or luxury suites.
Things to check when booking a dog boarding service
Leaving pets with strangers can be a bit stressful, especially for first-time dog owners. Your dog might be needing extra care and attention while you are away, so you must make the right choice. Before you sign the terms and conditions of the facility, check the following:


The facility's environment
Make sure that the facility has a great environment. You can list your options and visit them one by one. This way, you'll get to see if the facility is clean and well-ventilated. You can also talk to the handlers and get to know them better. It's important to choose a place run by professionals with a profound love for dogs.
The dog boarder's licence
Check if the facility has a licence to operate as a dog boarding facility. A vendor's licence and a kennel licence must be in possession, as per the business permit required by the government.
Essential documents 
Most kennels require proof of current vaccinations and your dog's medical history, so have them prepared. With that in mind, you can inquire about the kennel's veterinarian services and ask if they have an in-house veterinarian in case your pet needs urgent medical attention.  
Additional costs to consider for dog boarding
Most boarding services have add-ons to give a more comfortable and enjoyable stay for dogs. The cost of these add-ons varies, but here's an overview:

Food
Most of the packages dog boarders offer already include food. However, if you bring your own dog food, some might offer a price deduction.


Dog training
You can hit two birds with one stone by asking a professional to train your dog while you're away. Additional dog training with boarding facilities can be an additional £15 to £28 per class.


Dog walking
Most kennels include playing and walking your dog in their packages. However, some require an additional fee for dog walking. The price can go as low as £6 to £15 for 20-30 minutes.


Dog grooming
Owners would love to go home to their clean and sweet-smelling pets. Dog boarding facilities offer to groom your dog before they are handed back to you. Dog grooming is usually priced from £35 to £55. On the other hand, you can just ask a Tasker to bathe your dog for an additional £16 to £35. The price depends on your dog's size. 


Dog collection
Pick-up and drop-off for pets also cost extra most of the time. They cost £15 to £30, depending on your location.


Medication
If your pet is sick, medication daily might be administered for an additional fee (especially when it is given after regular operating hours). Expect to pay £5 to £10. 
Post a task for dog boarding
Now that you know how much dog boarding costs, you can make sure your pet stays in a great place for a reasonable price  Post a task on our platform and get a personalised quote to ease your worries.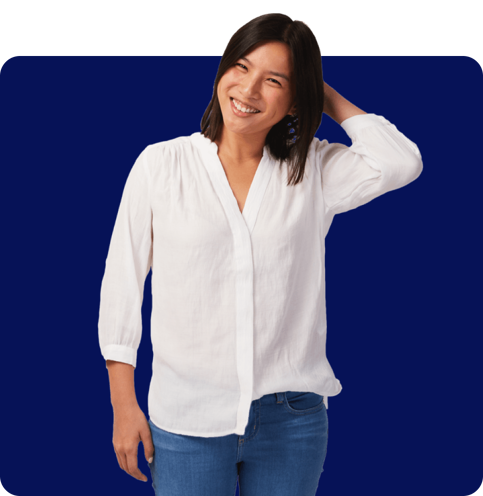 FAQs
The first thing you have to check when looking for a facility is their qualifications. If you opt to get an in-house dog sitter, check your candidate's credentials. You can also search for reviews about the facility.
There is a vaccination protocol from the Association of Dog Boarders in the UK, and you must adhere to it. Before boarding, make sure that your dogs are vaccinated for parvovirus, infectious hepatitis, leptospirosis, parainfluenza, and distemper at least 14 days before the scheduled boarding. Flea and worm treatments are strongly advised.
Most dog boarding facilities welcome puppies, preferably six months and above, as long as they are house-trained and can socialise with other dogs.
Dog boarding is sending your pet to someone else's property or facility to look after your pet and their needs. On the other hand, dog sitting is when you hire someone to watch over your dogs, usually in the comfort of your home.
It's free and takes only a minute.