Home

/

How to Groom a Long-Haired Dog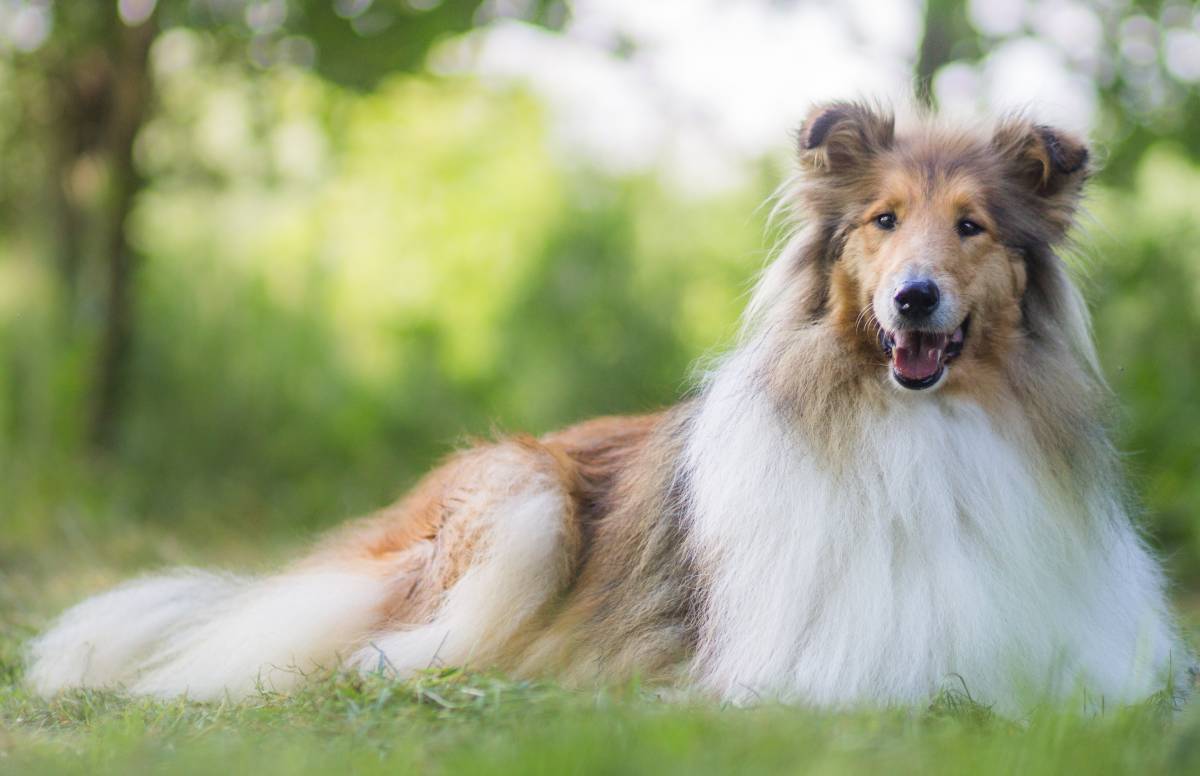 How to groom a long-haired dog
Trimming a long-haired dog will keep it looking precise, prevents matting, and keep debris from getting trapped. However, bringing your dog to a professional groomer is normally the best, especially if you lack experience.
Find trusted dog groomers
Find dog groomers, fast

Post a task with your price in mind, then get offers.

It's free and takes only a minute.

See how it works
When done properly, grooming can be a fun activity for you and your long-haired dog. Compared to their short-haired counterparts, long-haired breeds need extensive care. They are more prone to developing mats because of their fur. Having a matted coat can be uncomfortable for your pet and even cause dermatological issues. 
With proper grooming, you can avoid these problems and keep your long-haired dog comfortable and healthy. Below is a quick guide on how to groom a long-haired dog. 
Grooming tools for long-haired dogs 
Shampoo and conditioner 
A towel or hairdryer 
Dog brush and comb 
Trimming shears
Nail clippers 
Cotton and a gentle dog ear cleaning solution 
How long does it take to groom a long-haired dog? 
The duration will depend on the size and temperament of your dog. A typical grooming session shouldn't take more than one to two hours. Remember: You shouldn't rush dog grooming, and you should always be extra patient with your dog. 
How to groom a long-haired dog 
Step 1: Bathe your dog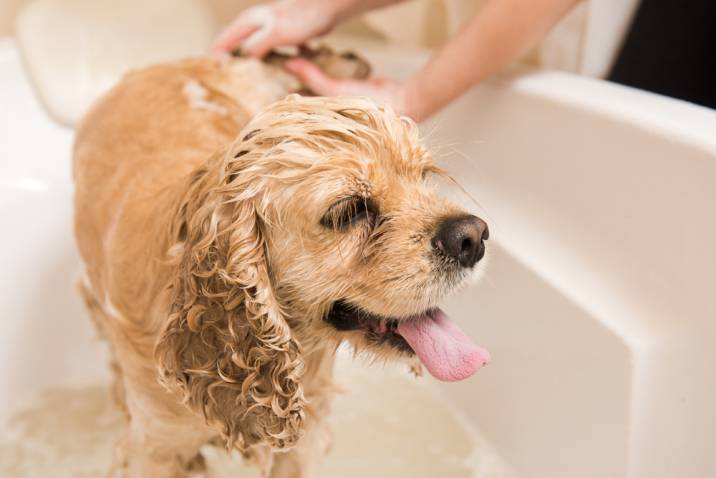 Before washing your dog, use a brush to remove any tangles or mats. Afterwards, you can start bathing your dog. 
Follow the bathing steps below: 
Prepare lukewarm water. 
Once your dog has settled down, rub him all over with shampoo formulated for his skin type. 
Make sure to rinse your dog all over so he won't be able to lick the excess product. 
Use a facecloth to wet, shampoo, and rinse your dog's face. 
Long wet hair feels heavy for dogs, so it's best to keep bathing sessions short and fun! How often you should wash your long-haired dog will depend on their breed. Some dog breeds need bathing every other week, while others may only need it once a month. 
Step 2: Dry your dog 
There are three common ways to dry dogs before brushing them: 
Towel drying - When using a towel, wrap it around your dog and use blotting motions to soak water. Avoid rubbing your dog with the towel since doing so may tangle the fur. 

Blowdrying - A dog dryer or regular hair dryer will do the job, but remember to keep it at low heat. Also, don't hold the dryer too close to your dog's body.

Air drying - This method is more applicable to grooming short-haired dogs. After bathing, you can let your dog walk around while waiting for their fur to dry. 
Step 3: Brush and comb your dog's fur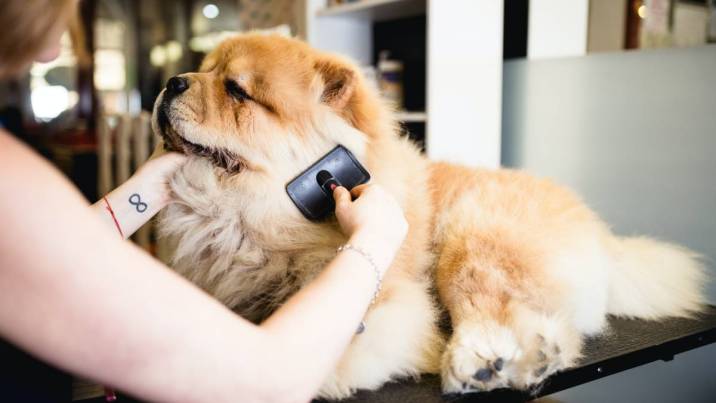 Since long-haired dogs have thicker coats, it's ideal to use a special dog brush for them. Here are some dog brush options on the market: 
Slicker brush - ideal for grooming fluffy dogs with curly double coats, as well as medium, long-haired dogs
Bristle brush - for breeds with long, silky coats 
Wire-pin brush - for dematting long-haired coats 
You should brush your dog right after the drying process. Be very careful to protect your dog's eyes and nose! You may also comb his hair to remove any remaining tangles.
Step 4: Give your long-haired dog a light trim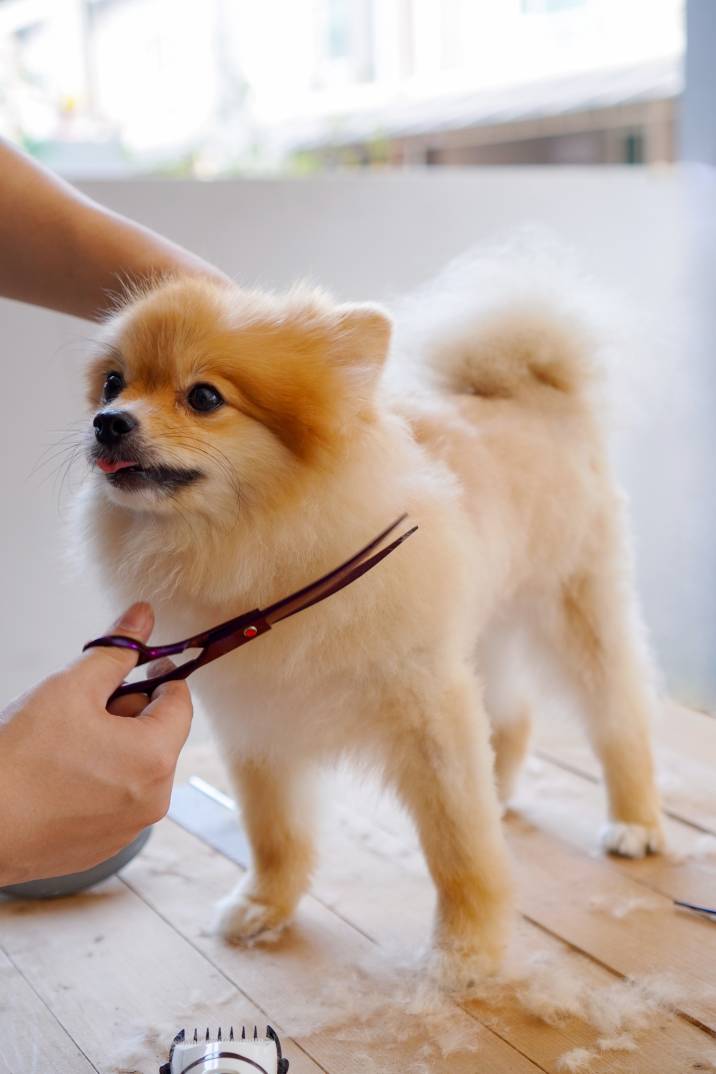 Long-haired dogs tend to have thicker fur in their paws, too. Dirt and small rocks can collect over there, so it's important to trim that part with thinning shears. 
You can also use a pet clipper to trim the belly area and upper and lower portions of the legs. 
Moreover, trim excess fur on the rear, tail, and sensitive areas around the ears. If needed, you may also clip long hair on your dog's face.
Trimming can be a daunting task, especially for long-haired breeds. It's recommended to get the help of a grooming professional for this part.
Step 5: Check the dog's teeth, ears, and nails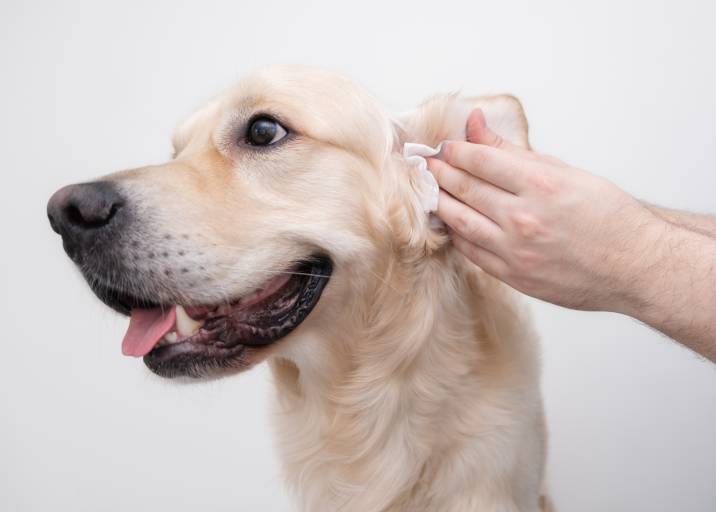 Of course, grooming doesn't stop with your dog's fur. Here are additional things to keep in mind when grooming long-haired dogs: 
Teeth - Taking care of your dog's teeth means brushing them regularly. Give your dog toys and treats that promote oral health as well. Healthy dog teeth are clean and free of plaque and tartar.

Ears - Long-haired dogs are susceptible to ear mites and infections because of their fur. Pay special attention to your dog's ears by cleaning them with cotton balls dipped in dog ear cleaning solution.

Nails - It's ideal to use special dog nail clippers every four to six weeks to keep their toenails from being too sharp.  
More tips on fluffy dog grooming
Maintaining a happy and positive grooming experience for your fluffy dog is essential. Here are extra steps you can take for a smooth grooming session. 
Before grooming, let your dog sniff the new grooming tools, such as brushes, combs, towels, and blowdryers. This step may help your dog get more comfortable with grooming. 
You may provide special treats or extra cuddles after grooming. This way, your pet will associate grooming with a positive experience and sit still while you brush and trim their fur. 
If your fluffy dog is not yet comfortable with having their teeth, ears, and nails cleaned, it would be best to seek the help of an experienced dog groomer.  
Does your long-haired dog need special grooming attention?  
No doubt about it: Grooming long-haired dogs can be a challenge. The process is even harder when their fur has already become matted. At times, dogs can also get restless and aggressive, especially if they're not yet used to regular grooming.
If you have done everything you can to address important grooming issues like these – to no avail – it's time to hire a professional dog groomer. An experienced groomer will have the right tools and know-how to clean sensitive areas. You can easily book a dog groomer on Airtasker!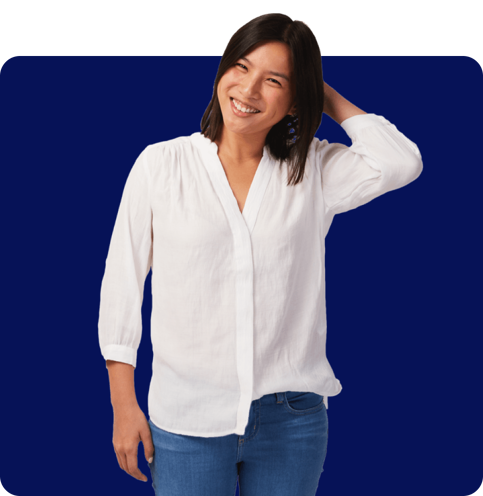 FAQs on how to groom a long-haired dog
Long-haired German Shepherds have thick fur, but this doesn't mean they need regular baths. Only bathe your dog once a month or after long exercise sessions. Grooming can be a big undertaking since German Shepherds are large dogs. Still, make sure to brush their fur every day. Prepare for dog fur to get on everything in the house since long-haired German Shepherds shed a lot!
Like other long-haired dogs, it's essential to brush your Dachshund regularly. Dachshunds are normally clean dogs, so it's ideal to give them a bath only once a month. They also have big ears, so it's important to check them for ear infections and trim inner ear hair when needed.
Brush your Pomeranian's fur once a week to keep them from matting. Pomeranians have a thick double coat. This makes regular grooming even more essential! Also, always make sure they have short nails because Pomeranians are active dogs.
It's free and takes only a minute.