Home

/

Car Diagnostic Test Cost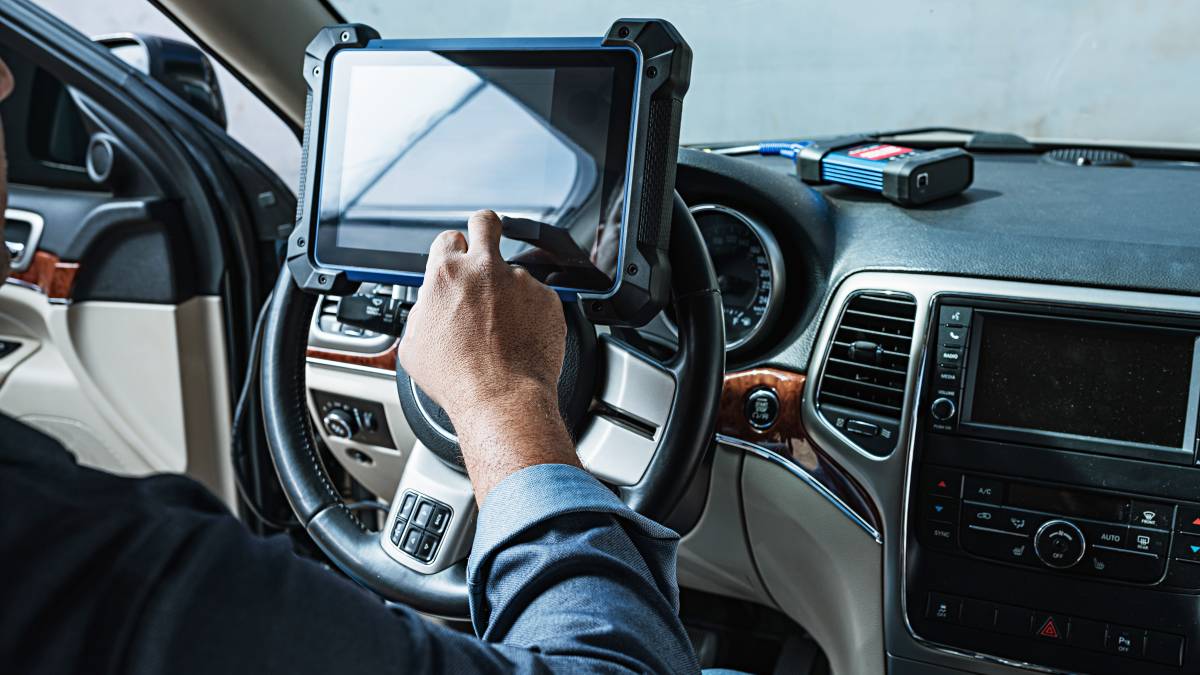 How much is a car diagnostic test in the UK?
Get a free quote now
Post to find a price. It's free and only takes a minute.
Price guide
£40 - £100
Find car diagnostics experts, fast

Post a task with your price in mind, then get offers.

It's free and takes only a minute.

See how it works
Getting an automotive diagnostic service is never a bad idea, especially if you're purchasing a used car. You can find places that charge £40 to £50, but be prepared to spend £70 to £100 for full car or engine diagnostics. 
Since some mechanics or dealers charge by the hour, expect labour costs. Car diagnostic tests might involve minor repairs or maintenance measures. These could be as minor as tightening nuts and bolts, changing sparkplugs, and replacing filters.
What is a car diagnostic test?
Most modern automobiles rely on onboard sensors. If these detect issues, your check engine light turns on. A diagnostic test will then check and analyze your car's onboard computer. This computerized test efficiently finds which part of your car needs a manual inspection and subsequent repair.
What does a full diagnostic test involve?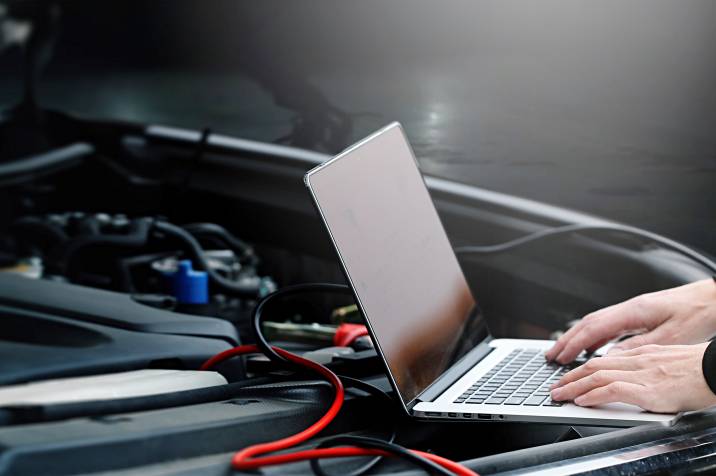 During a full car diagnosis test, your mechanic should be able to pull out a computerized report on the following: 
Engine 

Electrical system

Sensors

Transmission

Braking system

Exhaust system

Fuel injection system

Throttle

Ignition

Air conditioning

Airbags and safety system
Note that these tests don't always pinpoint the exact problem but will help your mechanic isolate where the problem is and prevent further damage. 
Car diagnostic test prices
How much does a car diagnostic test cost in the UK? Here's a quick table for your reference. The car diagnostic costs listed below are only estimates. For more accurate figures, consult your mechanic.
| | |
| --- | --- |
| Brand | Cost for a car diagnostic test |
| Renault | £44.99 |
| Peugeot | £45.57 |
| Vauxhall | £44.80 |
| Nissan | £45.85 |
| Volvo | £54.09 |
| Volkswagen | £45.78 |
| Ford | £45.26 |
| Audi | £46.56 |
| BMW | £46.38 |
| Mercedes | £45.89 |
| Mini | £47.19 |
What affects the average cost of car diagnostics?
Here are some factors affecting full car diagnostic costs:


Location
Car diagnostic prices depend on your location. More populated areas will usually have lower prices since mechanics and shops must keep their rates enticing in their respective markets. Isolated or less populated areas might have higher prices because there isn't much competition.


Your mechanic's experience level
There isn't a standard cost guide among mechanics and auto shops. This means mechanics can charge you for labour depending on their skill set and equipment. Experts might have higher labour fees, but the quality of their work will exceed that of less experienced mechanics.


Your vehicle's make and model
A car diagnostic test will cost less for common or mass-market car models. Since not all mechanics are qualified to properly diagnose specialty cars, diagnosing supercars or heavily modified racing vehicles will be more tricky and expensive. If you have a luxury car, it might be wise to visit its manufacturer before finding a third-party mechanic.
When to consider getting a full car diagnostic test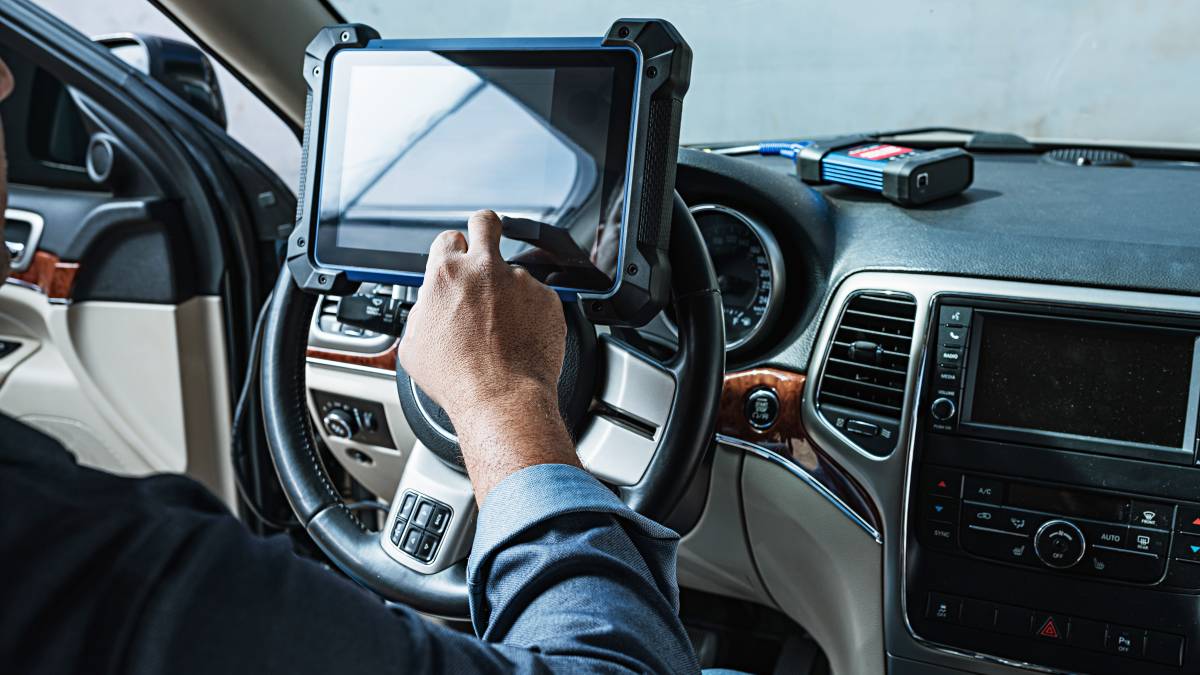 You should get a full car diagnostic test when: 
The check engine light comes on
You've purchased a used car
You have a preventive maintenance schedule
You feel something's wrong with your vehicle, even if the check engine light is off
Book a car diagnostic service on Airtasker
Vehicle owners rely on car diagnostic tests to determine underlying issues and how to fix them. If you book a car diagnostic test through Airtasker, you can find reliable mechanics within your budget. Just post a task and wait for offers from nearby Taskers. 
Once you receive quotes from local mechanics, you can review their profiles and ratings. If you're unsure how much a car diagnostic test costs in your area, indicate your price range. Make sure to include the following details when filling out the request form:
Vehicle make and model

Check engine light status

Noticeable car issues 

Car condition 
Whether you need to take your car to a nearby auto shop or book mobile car diagnostics, Airtasker can connect you to professionals for your convenience.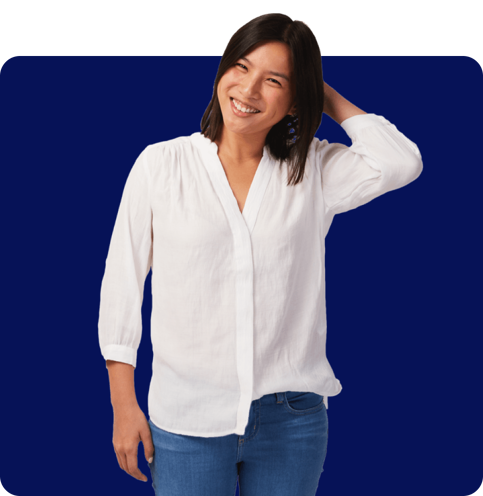 FAQs
A standard car diagnostic test typically takes less than one hour or an hour and a half at most. Tests can last longer, up to two to three hours, depending on the issue's complexity. Your mechanic must manually remove or inspect the affected component if a detailed diagnosis is required.
A car diagnostic test will help your mechanic determine existing or potential issues before they escalate. With an accurate car diagnosis, your mechanic can pinpoint problems with your car and nip them in the bud. This will keep you safe and save you money in the long run.
It never hurts to ask your mechanic or auto shop for a free car diagnosis test. Some do, but this will depend on the mechanic or auto shop. This can vary from one mechanic or shop to another. However, car diagnostic prices are usually compensated by the overall labour cost.
It's free and takes only a minute.