Home

/

Cabinet Maker Cost Guide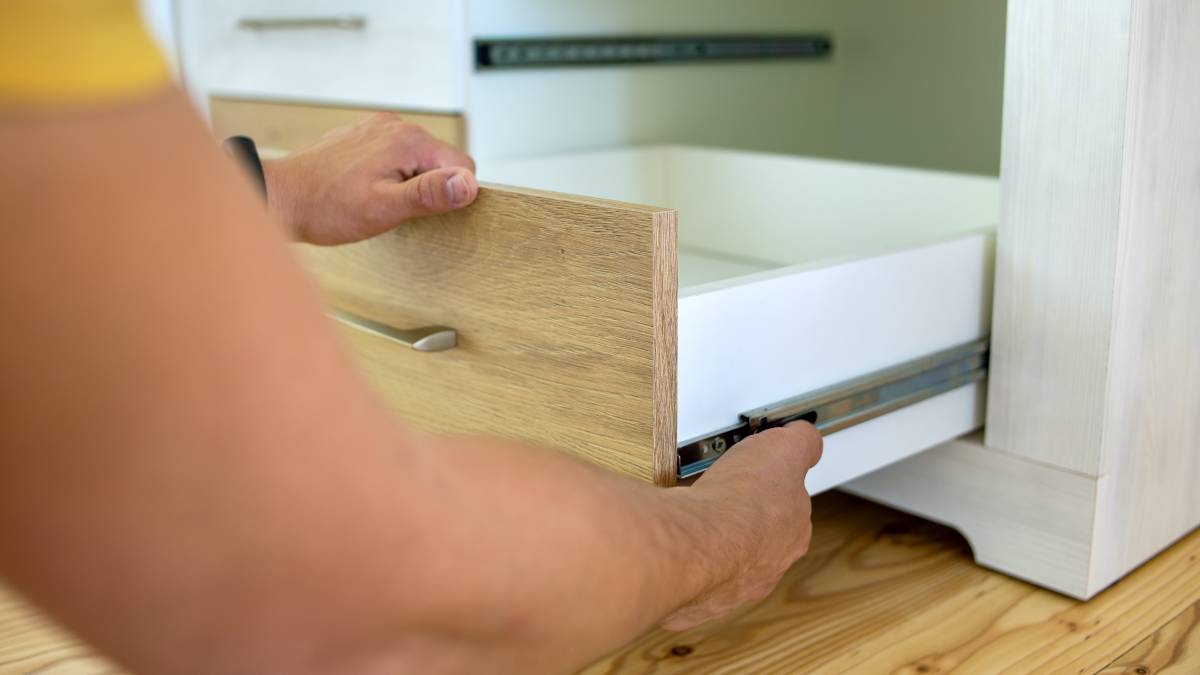 How much does a cabinet maker cost?
Get a free quote now
Post to find a price. It's free and only takes a minute.
Price guide
£60 - £1,200
Find cabinet makers, fast

Post a task with your price in mind, then get offers.

It's free and takes only a minute.

See how it works
There is a wide variance in the types of skills needed for cabinet making, and cabinet repair, tasks. Cabinet making can involve highly specialised and exquisitely detailed craftsmanship. It can also involve much more workaday involving simple drilling and joining. 
Whether or not you'll need a cabinet maker will depend on the type of job that needs doing, as well as your expectations for the finished product. If you need something that looks like it's been done by a professional, it might be best to hire one. 
What does a cabinet maker do?
Cabinet makers typically make and install wooden furniture - often cabinets. This can involve shaping, cutting and designing the wood for the furniture. Or it can involve assembling parts that have been pre-cut elsewhere. 
Even if a cabinet maker is working with pre-cut parts, however, they are still likely to have to customise those parts for installation in specific sites. Cabinet makers are often called upon during the design, creation and installation of household and business kitchens.
Although cabinet makers work largely with wood, they are also often adept at using other materials as well - such as glass, stone, vinyl or metal. 
Cabinet makers can also be highly specialised. For instance, cabinet makers can be specialised antique furniture reproducers or restorers, or specialised chair and couch makers.
How is a cabinet maker different to a carpenter? 
Both trades deal with wood. Both require the cutting, shaping, preparation and finishing of building materials. But cabinet makers tend to have a different emphasis than carpenters, as well as different training. 
Cabinet making work tends to be situated inside, and centres on internal fittings in buildings - such as cabinets, tables, kitchen cupboards and desks. Carpenters, on the other hand, often work outside, erecting larger structures for dwellings. For cabinet makers, attention to detail is crucial. 
Skilled cabinet makers can spend almost as much time honing and refining the intricate wooden finishes on a chair as a carpenter can spend erecting a wooden veranda. Of course, many carpenters are also skilled cabinet makers and vice versa. But the difference between the two trades is one of training and emphasis. 
Common cabinet making and repair tasks
Although the list of jobs a cabinet maker might be asked to perform is infinite, some tasks arise more often than others. Some of the common tasks performed by cabinet makers include:
Preparing and installing prefabricated furniture or fittings, such as flat pack kitchens

Designing kitchens, shelving, and other home fittings

Building pieces of furniture to order

Designing and building individualised furniture

Repairing wooden, antique or valued furniture

Repairing locks, hinges and doors inside homes

Lacquering, staining or laminating furniture or fittings

Making cost estimates for clients

Translating a site layout into a manufactured furniture design, for example for a kitchen installation

Choosing and fitting hardware additions to the furniture, such as handles or hinges.
Qualifications held by cabinet makers
The formal qualification held by most cabinet makers in Australia is an AQF Certificate III. Getting this certificate requires at least two years on the job training. Some experienced and well-regarded cabinet makers might not have the certificate, but may still be qualified on the basis of their length of time in the trade. 
Questions to ask your cabinet maker
There is a range of questions you might want to consider asking your cabinet maker or repairer, before or after you hire them.
Some ideas for questions are:
Can they show you examples of their previous work?

Do they have any specialisations?

How are they proposing to charge you? If the work should turn out to be more complicated than first thought, who will bear the cost of this?

What are the materials they most like to work with? What materials do they propose to work with on your task?

Will they be working with others' on the job?

How long do they expect the task to take?

Will they provide you with their design drawings? (You might want to get a second opinion on them).

Is the cost of installation included in their quote?

If the cabinets or other furnishings are made elsewhere, where are they made, and who is the supplier?
Some average cabinet making and repair prices 
The price you'll have to pay for cabinet making services can range from as low as £30 for a simple repair job, to many thousands for customised furniture and design. To help you get a handle on what's what, some of the average prices charged for tasks are listed below:
| | | | |
| --- | --- | --- | --- |
| Cabinet making service | Price guide | Cabinet making service | Price guide |
| Cabinet making | £56-£220 | Custom TV cabinets | £300-£700 |
| Bathroom cabinet maker | £84-£336 | | £56-£280 |
| Cabinet design | £280-£1,120 | | £56-£225 |
How to estimate the cost of cabinet making and repair
The best way to estimate the costs involved in cabinet making and repair is to get a range of quotes for the specific task that you need doing.
Having said that, it is possible to make a very rough guess of the cost of new cabinet installation based on industry standards. For kitchen cabinets, small cabinets typically cost around £85-£110, plus the cost of installation. Tall kitchen cabinets can cost around £500 each. 
Repair tasks are typically estimated on a time-based method. You should factor in at least £30-£60 per hour for cabinet repair tasks, and potentially more for valued or valuable furniture.
What is the process for having new cabinets made?
The process for getting new cabinets made begins with you. You'll do research into what kind of cabinets you are after, check out cabinet style and design inspiration online and elsewhere and collect photos and images to show to the cabinet maker later. Review the quotes you get on Air Tasker and select a few tradespeople to have initial consultations with. 
Depending on the complexity of your task, the process may require a cabinet maker (or yourself) to develop designs and sketch drawings of the items you are seeking. They or you may also need to take measurements of the location in which the items will be installed. The cabinet maker might also prepare both two-dimensional and three-dimensional drawings or representations of what is proposed. 
At some stage, the cabinet maker might also need to make you a formal proposal of what they would make for you. This proposal might cover factors such as finishes, accessories and hardware, colour matching to your existing decor, and what would be involved in cabinet creation and installation.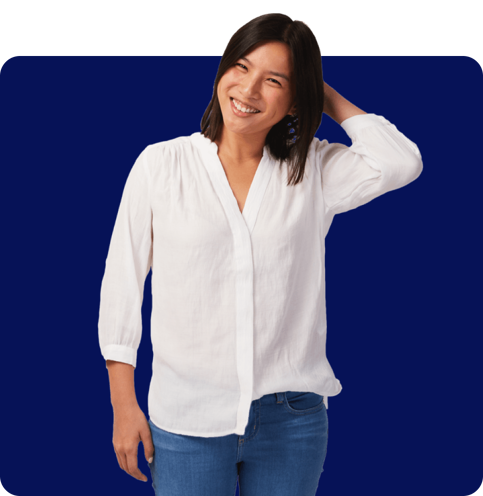 FAQs
Cabinet makers usually charge a total fixed cost for the job, rather than per hour. This is because their cost needs to is based on the construction techniques and level of customisation and detail required, as well as the materials you select. On average, this can work out to be between £20- £70per hour.
As the name suggests, a cabinet designer is not necessarily a person who creates the items you might be seeking, but one who designs them. A skilled cabinet designer is usually someone adept at software that can make three-dimensional representations of proposed cabinets and other fittings. However many cabinet makers will also have cabinet design skills, and many cabinet designers will also have experience in constructing and installing cabinets.
In a typical first consultation with a cabinet maker you should discuss things like design, materials, finishes, hardware and accessories, budget and timings. The clearer your idea of how you would like your cabinets, the more efficient your consultation will be. However, it's also perfectly fine for you to ask the cabinet maker for their advice on cabinet style and functionality.
Normally installation is part of the cabinet making process, but this can vary depending on the project. Make sure to confirm this with your tradesperson before you agree on a price.
Depending on what type of cabinets you need and how customised they are, it can take 2-4 weeks for your new cabinets to be made and installed. Alternatively, if you are only seeking help with a repair task, the job might take as little as an hour or two. The length of time required will also vary according to the standard to which you require the work to be completed.
It's free and takes only a minute.