Home

/

Kitchen Cabinet Installation Cost Guide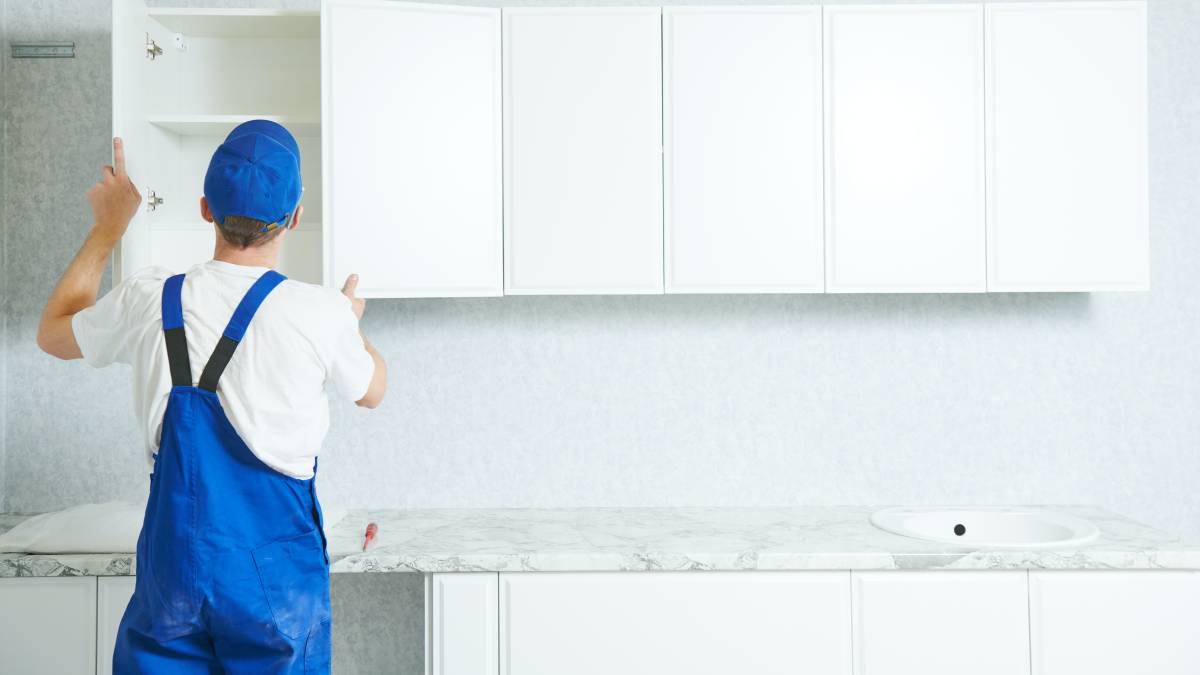 How much does kitchen cabinet installation cost
Get a free quote now
Post to find a price. It's free and only takes a minute.
Price guide
£100 - £1,600
Find kitchen cabinet makers, fast

Post a task with your price in mind, then get offers.

It's free and takes only a minute.

See how it works
Installing new kitchen cabinets can be a gratifying job - and a bit of a nightmare. For many of us, the idea of walking into a fresh, clean kitchen can be a real thrill. The cupboards smell good; there are no old food or oil stains; the cabinet hinges work crisply and quietly - it's the modern dream. 
The trouble is getting to that outcome. Ripping out old kitchen cabinets and installing nice new ones can be thankless, dusty, and messy work. It's work you could try to do yourself. Or it's work that you could get a little help with.
What sort of kitchen cabinet should I install? 
There is a world of different types of kitchen cabinet available for you to think over and make plans about. Some of the popular styles include: 
Shaker style cabinets. Shaker style cabinets - used in many Scandinavian kitchen designs - are based around a five-piece design. They use one sizeable flat piece as a backing, with four smaller slats operating as a border around the cabinet door. The effect is simple, clean, yet homely. 
Flat panels. These cabinets, as the name suggests, feature one flat panel that operates as a door. The effect is more minimal and overtly modern than the shaker style cabinets. Handles can be installed on the flat panels or, for an even more spare look, they can operate without handles but with a push system.
Louvred cabinets. This cabinet style creates a country-style or farmhouse aesthetic. Louvred cabinets typically feature horizontal wooden slats, sitting in a bordered wooden frame. The wooden slat style is suitable for ventilation. 
Once you've chosen your overall cabinet design, that will not be the end of your task in selecting the look you want for your kitchen. Some of the other things you will probably have to consider include:
What sort of handles do you want on your cabinets?
Do you want any lighting in your cabinets?
Do you want bin drawers?
What sort of materials do you want your cabinets made from?
Would you consider specialised corner cabinets?
How expensive are kitchen cabinets?
The cost of buying kitchen cabinets - not including the cost of kitchen cabinet installation - can vary enormously. An inexpensive fit-out for a small kitchen can be procured from as little as £1,700. But that can increase exponentially once the size of the kitchen and the quality of the materials increases. Even an IKEA kitchen pack can cost around £4,000or more if it includes hardwood materials.
The amount you'll want to spend will, of course, depend on your capacity to pay and your priorities. But keep in mind that buying the cabinetry materials and packs is only one part of what you'll have to pay. Unless you're doing the job yourself, you'll also have to cover the cost of removing your existing cabinetry and installing the new cabinets.
Should you hire someone for kitchen cabinet installation?
Unless you know what you're doing, it might be a good idea to hire someone with a bit of experience to help with your kitchen cabinet installation.
 =If you're trying to do the job yourself, you'll first need to have confirmed that the cabinet packs you're purchasing fit into your kitchen. You'll also need to know how to remove your existing cabinets and be confident in your capacity to install the new ones.
However, an experienced tradesperson or handyman should know about the potential pitfalls in all these elements of the kitchen cabinet installation task. There's a good chance you'll end up spending a fair bit of time in your kitchen - it would be a drag if you had to spend that time looking at crooked cabinets!
Standard kitchen cabinet repair tasks
Many small things can go wrong with your kitchen cabinets, either before installing or after. Sometimes you might need to repair features of your cabinet packs that have not been installed correctly. At other times you might need to find fixes for simple wear and tear. Some everyday kitchen cabinet repair tasks include:
Cabinet doors bang too loud. The general fix for this is to install some stick-on bumpers on doorframes.
Cabinet drawers start to stick. You might need to lubricate the draw runners.
Doors or drawers are chipped or otherwise broken. If the problems are pronounced, you might want to think about hiring an experienced cabinet maker to repair the timber.
Cabinet latches don't work. If the cabinet doors keep swinging open, you might need to repair its latches or install new ones.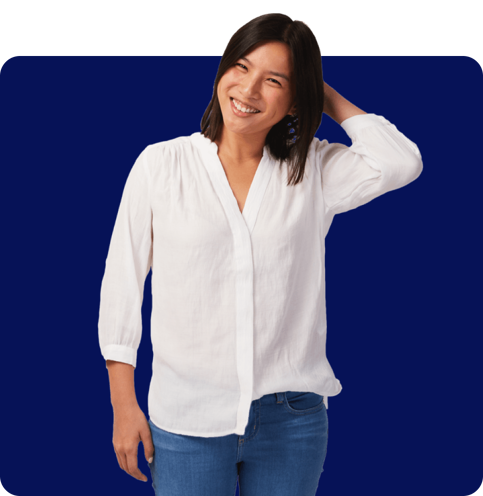 FAQs about kitchen cabinet installation
The price will hinge on a number of factors: the size of the job, the qualifications and experience of the installer, how you've hired them. But as a rough guide, for a basic installation task, expect to pay at least £35- £45 an hour.
Because you'd be hiring someone for a much larger job, yes, hiring someone to design your kitchen cabinet package as well as install it will cost significantly more. But there could also be savings to be had. If the one person or team of people are responsible for the entire job, there will be less chance of miscommunication: they'll know where the installation has to go, the materials that must be used, and the quirks of your kitchen space.
Again, the average cost of repairs to kitchen cabinets will depend on the volume of work that needs to be done, and the standard to which you want that work done. But as a rough guide, small repairs to a few cabinets or cabinet hardware - such as door handles, runners or hinges - will probably set you back £120 or so. The cost might be less if there's only one cabinet that needs fixing.
The cost of installing an entirely new range of kitchen cabinets will, of course, depend on which cabinets you've chosen to install, as well as the size of your kitchen. But replacing all cabinets in a standard family-sized kitchen could set you back as little as £1,700-£2,200 if you do a lot of the installation yourself, and you buy cheaper cabinets. Or it could cost well over £12,000 if you opt for higher quality cabinet materials, and more labour.
It's free and takes only a minute.