Home

/

Roof Plumbing Cost Guide
How much does roof plumbing cost?
Get a free quote now
Post to find a price. It's free and only takes a minute.
Price guide
$30 - $600
Find roofers, fast

Post a task with your price in mind, then get offers.

It's free and takes only a minute.

See how it works
Roof plumbing is a critical consideration in any roofing project. Unresolved roof plumbing issues can cause water to seep into your ceiling or accumulate in your gutters, potentially causing severe internal and structural damage as well as drainage issues. 
If you're building or renovating, there's a good chance you'll need the assistance of a roof plumbing expert for your drainage system. Your roof plumber can help you install or fix roof coverings, downpipes, or guttering. 
Average repairs, such as repairing a leaking pipe or gutter, cost between $150 and $300, depending on your location. But if you have much more extensive work, like installing new gutters or other large jobs, you can expect to pay significantly more, anywhere between $1,500 and $7,000.
Roof plumbing price list 
The cost of redoing roof plumbing will mostly depend on the extent of the project. Moreover, gutter cleaning and other maintenance cost considerably less than more complicated projects like gutter installation.
| | |
| --- | --- |
| Types of roofing work | Average costs |
| Downpipe installation and repair  | $125–$280 |
| Gutter cleaning | $100–$600 |
| Gutter guard installation | $110–$250 |
| Gutter installation and repair | $30–$160 per metre |

Factors affecting the cost of roof plumbing
Location
Roofing rates per hour vary across Australia primarily because of labour prices per hour. The contractor's fees are often adjusted to match current market rates. As a result, roof plumber hourly rates are generally more expensive in cities like Sydney and Melbourne than in other cities due to their higher cost of living.
Job complexity
How much a roof plumber costs will depend on the complexity of the job and the duration it takes. Roof plumbers also fix minor roof leaks, which cost less than major roof drainage repairs and installations.
Skill level of the roof plumber
When it comes to roof repairs, it's always best to hire skilled and experienced roof repairers. Their hourly plumber rate may be higher than others, but they can perform at a high level of quality. You don't want to spend money on roof repairs only to find that it will need to be fixed again due to subpar work.
Knowing the registrations and licences a maintenance roof plumber should have is also important. These are some of the states that offer plumbing licencing:

Prevent damage and save money by maintaining your roof
There are a few ways to cut costs for new roof plumbing:
Cleaning your gutters protects your roof. Roofs and gutters are not designed to hold standing water for extended periods of time. Having them cleaned and regularly maintained can minimise debris buildup, avoid water damage, and help save you money on repair or replacement costs.
Hiring a professional to install a downpipe can help keep water out of the gutters. Your home gets quick and simple water drainage because it directs the flow and ensures it goes into the proper drains.
Having your roof repaired as soon as you see issues can prevent water damage that can weaken your home's structural integrity. Doing this can help you save roofing costs in the long run.
Post a task for roof plumbing
Find roofing services or a roofing plumber to start your project now that you know how much it costs to replace roof plumbing! 
When searching for a Tasker, mention the specifics like your budget, location, and project complexity to receive more accurate quotes. Before selecting a contractor to handle the plumbing on your roof, read the profiles, ratings, and reviews of potential Taskers.
Roof plumbing requires proper training to ensure your roof drainage is in its right position. Hire a professional roofer to guarantee your plumbing is done correctly rather than attempting to fix it yourself and spending your precious time, money, and energy.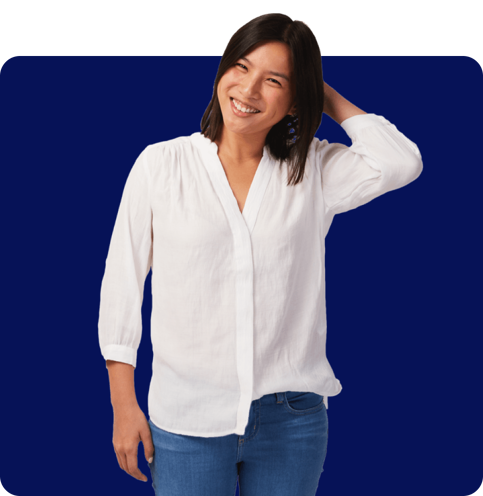 FAQs
Residential, commercial, and industrial buildings with roof drainage systems are the focus of roof plumbers' work. They set up and maintain rainwater storage tanks, gutters, eaves, downpipes, and other stormwater collection and disposal systems.
Roof plumbers are also likely to quote on a per metre basis. That is, they'll quote you based on the size of the job you need to do - a longer stretch of guttering or downpipes that need fixing will attract a higher quote. The final price you can expect to pay will ultimately hinge on the skill level of the plumber, the level of damage or work required and whether or not they'll need to supply the materials or if you can provide them yourself. 
You need to clean your gutters when you see that they are clogged. Usually, animals, pests, and plants clog the gutters. Other indications include overflowing water, stained siding, and sagging gutters. You should also give your gutters a thorough cleaning if it has been long since you last cleared out debris from them. To protect your house from expensive water damage, try to clean your gutter system once a season.
A roof plumber is specially trained to install downpipes, rainwater tanks, and gutters on both business and residential structures. They are also specialists in installing roof cladding and sheeting. On the other hand, a roofer is a person who installs and fixes roofs. This comprises a certified roofer or a person who performs standard roofing work.
It's free and takes only a minute.