Home

/

Chimney Sweep Cost Guide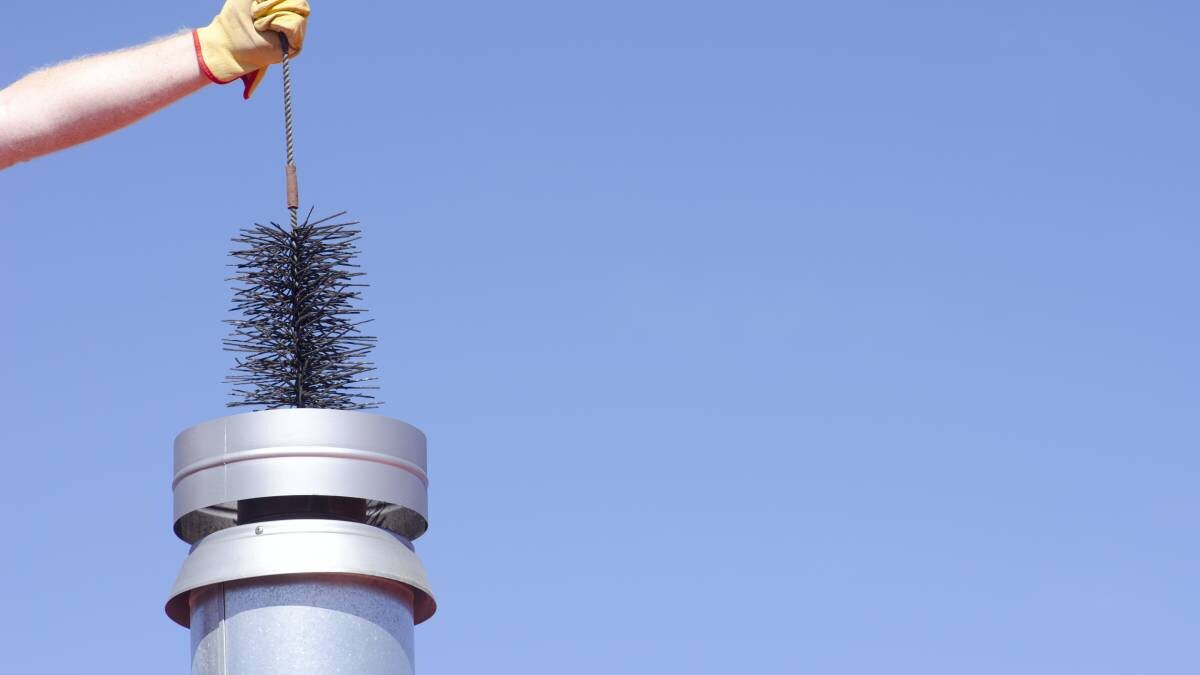 How much does a chimney sweep cost?
Get a free quote now
Post to find a price. It's free and only takes a minute.
Price guide
$150 - $300
Find chimney sweepers, fast

Post a task with your price in mind, then get offers.

It's free and takes only a minute.

See how it works
There's nothing like a warm, cosy winter evening hanging out by the fireplace with the family. Still, it's essential to ensure that the fireplace and the chimney are clean and get rid of soot buildup. 
Basic flue sweeping can start at more or less $150. For more intensive inspection and cleaning, the price ranges from $200 for single-storey homes to $300 for triple-storey homes. This could be higher or lower depending on several factors. 
If you want to know more about chimney sweep costs in Australia, this guide will help you set a budget for the service. 
Chimney sweeping price list
| | |
| --- | --- |
| Sweeping service  | Estimated cost |
| Basic flue sweeping  | $150 |
| Single-storey home | From $200 |
| Double-storey home | From $250 |
| Triple-storey home | From $300 |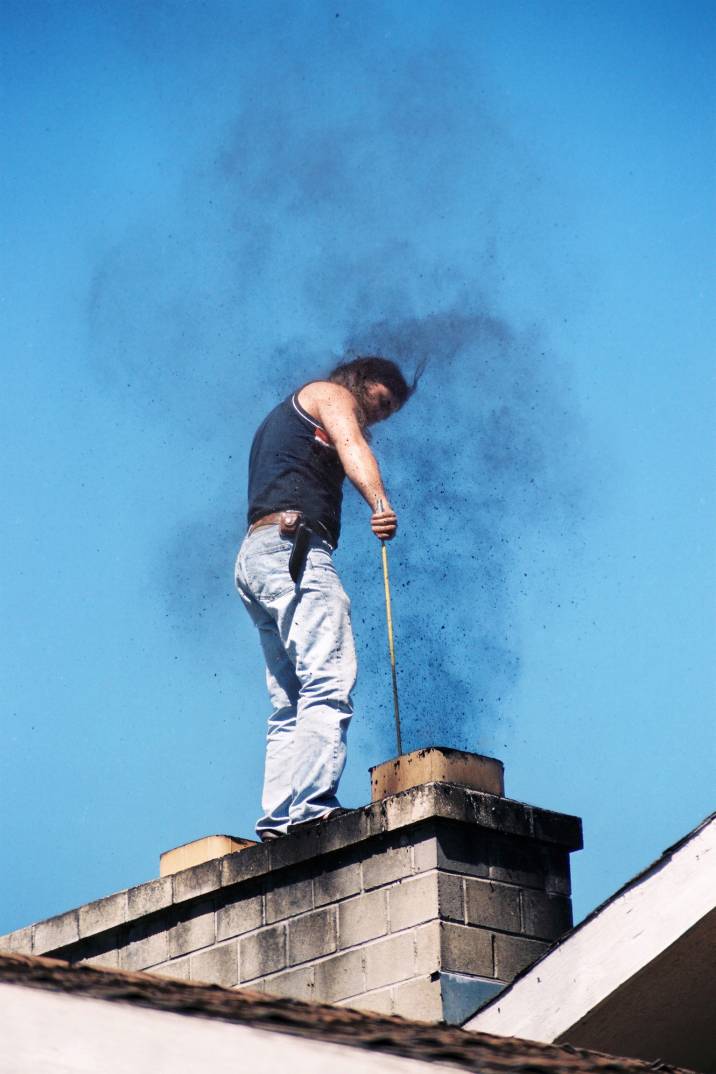 What factors affect the average cost of chimney sweeping?
Several variables influence the price estimate for chimney sweeping services. Below are the factors determining the fee: 


State of the chimney
The current condition of your chimney will affect how much it costs to clean it. Before starting the job, an inspection might be required to check the level of sweeping needed. Expect costs to go up in case the chimney hasn't been cleaned in the past two years.
Besides cleaning frequency and usage, the material used to fire the chimney can affect its cleaning costs. For example, coal and wood burning leaves a residue that forms creosote, which is combustible. Wood-burning chimneys are swept once a year to prevent this.


Job complexity
Task difficulty can also influence the cost of cleaning a chimney. Often, things like roof type, chimney height, and bird nests or chemical buildup make the task more challenging. Chimney repairs and material replacement will also increase costs.


Cleaning level
How much a chimney sweep costs would depend on the level of cleaning it requires. Basic chimney cleaning starts at more or less $150, which typically involves flue sweeping. 
More comprehensive cleaning can reach up to $1,200 or more if the job needs a chimney camera inspection and an inspection report for a triple-storey home, for instance. Of course, the price increases if you have more than one chimney in your residence. 


Labour
Labour costs, which also cover call-out and consultation fees, add up to the total price. Call-out fees are usually $75 to $125, while the consultation fee starts at $250. If you'll need to do pest wire fittings or flue repair and cap replacements, expect to pay your sweeper more. 
Make sure to discuss this with your Tasker before they start the job to avoid surprises.
Reasons to hire a pro for chimney sweeping
Although chimney sweeping looks like a simple job, it takes skills, knowledge, and experience to do it correctly. Here are some of the benefits of professional chimney sweeping:
It helps prevent chimney fires that cause property damage.
It keeps your family safe and healthy by preventing the buildup of harmful toxins and chemicals that lead to carbon monoxide poisoning and other health issues.
It generates energy-efficient heating through better air circulation from your fireplace.
It prevents blockages that affect the overall performance of your fireplace.
Regular chimney sweeping (once or twice a year) helps keep your chimney in its best condition, preventing costly repairs.

Post a task for chimney sweeping
Now that you're familiar with chimney cleaning costs, the next step is to hire a professional chimney sweeper. Simply post a task on our platform, then connect with several chimney sweepers near you. Make sure to provide pertinent details for a more accurate quotation. Here are some things Taskers would like to see in your request form: 
Your location
Your budget
Number of chimneys to sweep
Preferred schedule
Once done, wait for offers to pour in and assess which Tasker is the best person for the job. You can skip the hassle of DIY chimney sweeping and leave it to a professional!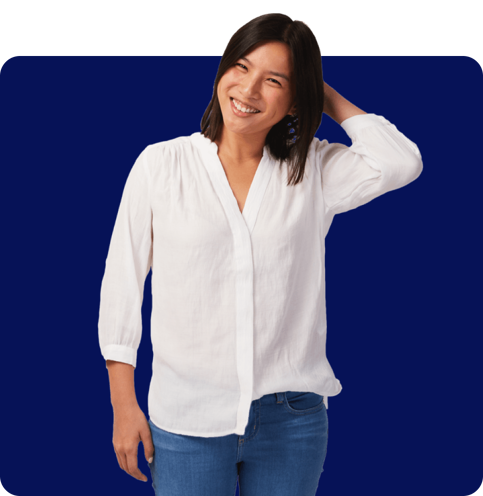 FAQs
A certificate isn't required, but it will be handy if you need to claim home insurance. If you don't have a certificate, some insurance agencies also accept receipts as proof that your chimney is regularly cleaned.
Sweeping a chimney often takes around 45 minutes and shouldn't go over an hour. However, this could take longer in case of more complex jobs involving blockages and buildup or nest removal.
A chimney lining is a piece of equipment installed inside your chimney to prevent fires, improve airflow, and help control heat flow. Having a chimney lining offers benefits, like joint protection and heat loss prevention.
You need a chimney sweep if it has been more than a year since your last one. Also, note if the fire in your fireplace isn't burning as strong as it used to or if strong and unusual odours and sounds are coming out of your chimney or fireplace.
The best time to have your chimney swept is in spring or summer. Of course, if the current quality of your chimney is far from usual, it's best to have it swept as soon as you can to ensure that it is safe to use.
It's free and takes only a minute.