Home

/

Insulation Cost Guide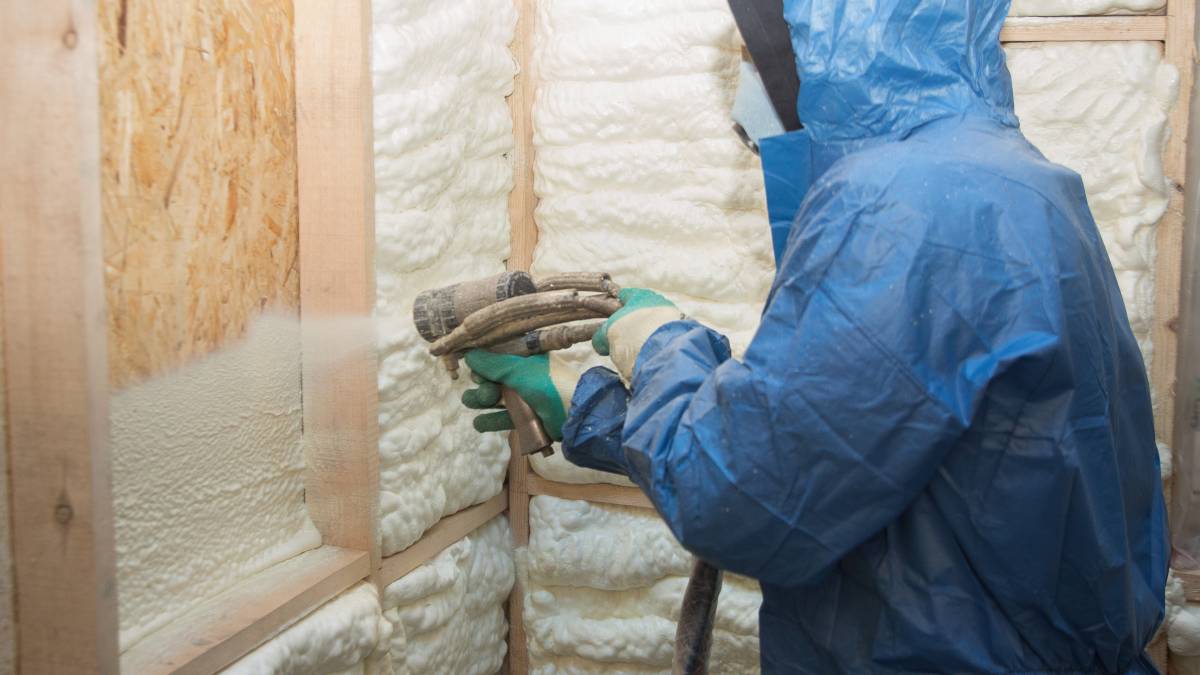 How much does insulation cost?
Get a free quote now
Post to find a price. It's free and only takes a minute.
Price guide
$1,300 - $14,900
Find insulation experts, fast

Post a task with your price in mind, then get offers.

It's free and takes only a minute.

See how it works
Have you recently noticed your electricity bills going up? You might want to check your home insulation, as it dramatically affects your heating and cooling costs. The heating costs during colder seasons will make you feel like your money is escaping your home. 
Insulation gives your house resistance to heat flow and helps you manage your heating and cooling expenses. The average cost for insulation is between $1,300 to $14,900 for a home insulation project.
If you're planning to insulate your house, here's an insulation cost guide to help you budget for this upgrade. 
Insulation price list
Not sure how much a cavity wall insulation costs? Below is a comparison table of various insulation projects and the common materials used.
Insulation project

Material

Price range per square metre

Loft insulation

Glass wool batts
Reflective foil
Roof sarking
Acoustic

$7–$10
$12
$2.5–$13
$10

Cavity wall insulation

Open cell spray foam
Closed cells

$36
$30

External solid wall insulation

Batts
Rock wool
Loose-fill

$4.5–$9
$35
$22

Internal solid wall insulation

Acoustic

$8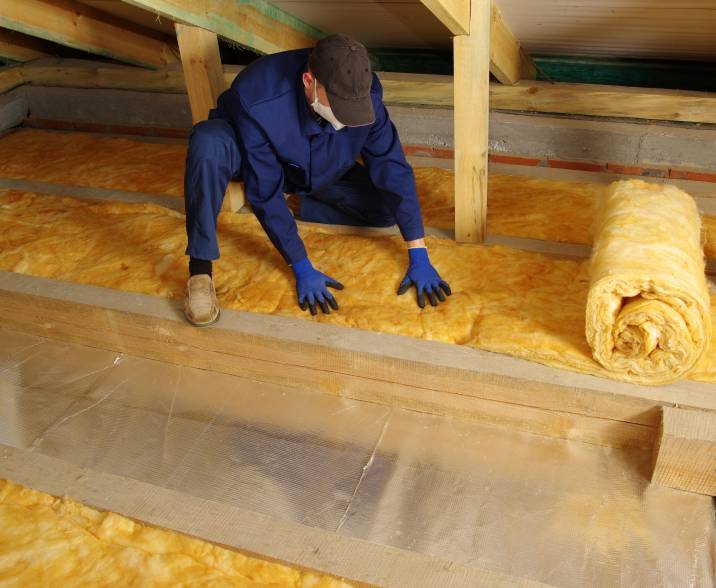 Factors that affect insulation costs
Insulation comes in various forms and is installed by different methods. Read on to know how these factors affect the overall cost. 
Type of insulation 
Depending on the necessities, there are various insulation options to choose from. Each one offers different benefits and has its pros and cons. Make sure to ask your contractor for advice regarding the needs of your home. Here are some of the common insulation materials. 
Blanket insulation is one of the most common types and comes in rolls with a foil backing. It's made from glass wool and recycled bottles, making it cost-effective. 
Rock mineral wool insulation is a more solid material compared to blanket insulation. It can also be bought in rolls and comes in various thickness options and widths. It's also resilient to heat and fire.
Sheet loft insulation comes in sheets and insulates the sloping side of the roof. This type can be more expensive than others. 
Loose-fill insulation is used in blown-in cavity wall insulation. While it's the easiest to install using the proper equipment, you still need to hire a professional to ensure it's installed correctly.
Spray foam insulation costs will depend on the size of your house. This type uses a foaming agent that expands and becomes solid as it cures.
Structural insulated panels are used in walls, roofs, and floors. They are usually four to eight inches thick and come in various sizes. If you're building a new property, this may work best for you. 
Rigid foam insulation is used when there is a weight that needs support. Its rigidity also helps give acoustic insulation by minimising the sounds passing through walls and raised floors.

Part of the house
The cost to insulate a house will typically depend on which part it is. Loft insulation involves putting an insulating material over the joists of the loft and filling in the spaces between them with material to help manage the temperature in the rooms below the loft. Loft insulation costs between $7 to $15 per square metre, making it a costly type of insulation.
If you want to make your loft a usable space, you may opt for roof insulation. This involves insulating boards under the roof's pitched slope or spray foam to coat the roof's underside and the rafters. It may be more expensive, as roof insulation costs range from $1,000 to $1,500 for a 100-square-metre roof.
Conservatory insulation involves replacing the conservatory roof with a new thermally efficient tiled or solid roof. This will provide a room that will keep you safe from scorching weather or the coldest winters. Before you begin with roof installation, you might want to evaluate if your roof needs ventilation first.
Size of the project
The area size will determine the kind and volume of material appropriate for its insulation. The larger the size of your home, the more expensive it will be. Preparation and cleanup costs will also dictate the total insulation installation costs. 
Additionally, some contractors include the price of scaffolding in the overall quote. But if there are hard-to-reach areas with restricted access obstacles in the way, it will be an additional charge.
Insulation mesh
"Panzer Mesh" or two layers of mesh will add around 10% to the overall cost. This is usually used in areas where impacts on the wall can occur, especially if dwellers are into sports, etc.
Location and labour costs
Labour costs can be per hour or project and will most likely depend on where you live. Companies in major cities usually charge higher, but consider its proximity to your home. Expect labour costs to be between $40 to $150 per hour.
Why your house needs insulation
Insulation comes in many types and forms, but all work by occupying dead air spaces or cells to help slow heat flow. This protects the rooms of the house. Without insulation, heat escapes your home through the roof and loft, through the walls, windows, floors, vents and openings. 
Provides comfort: Living in a well-insulated home will bring you year-round comfort. It will keep you from getting too cold during winter and improve the air temperature inside your home in summer. This saves you from expensive heating and air conditioning systems that may cost thousands of dollars. 
Blocks outside noise: Good insulation also reduces noise, which is great if you live near a busy road. Cavity wall insulation fills up the space between the internal and external layers of brick that form your exterior walls. The contractor will drill holes in the wall where the insulating material will be pumped in. If you want to completely soundproof a room, acoustic insulation costs $200, on average. 
If you plan to sell or list your home, good insulation is a great way to increase your property's value and appeal. 
Post a task for house insulation
Insulation helps you live comfortably and cut down on electricity costs. If you're ready to start your home insulation project, put up a task on our platform and connect with reliable insulation installers. Mention crucial details, such as the area and size you'll insulate and the material you prefer, so Taskers can provide you with a more accurate quote.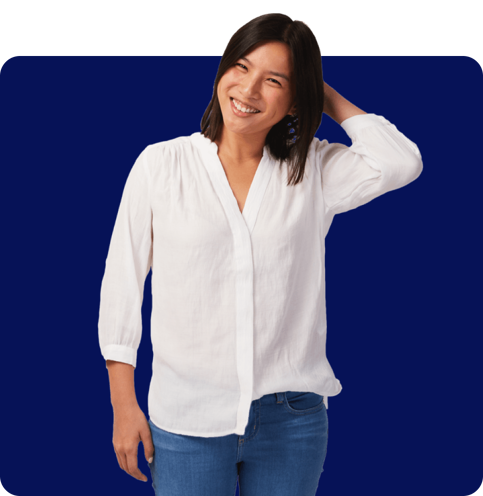 FAQs
The type of insulation you need depends on how and where you'll use it. For instance, if you want soundproofing to go along with insulation, you can opt for either acoustic insulation or cavity wall insulation. 
Some insulation materials, such as mineral wool insulation, can be installed as DIY projects. However, others require special skills and equipment, such as spray foam insulation. You will need to hire a professional for more complicated and intricate insulation. 
It depends on where you live and how old your home is. Your location should dictate how much insulation you'll need for your property. It is important to note that different climates require different insulation R-values. Aside from this, if your house is more than ten years old, it's highly likely to require more insulation.
It's free and takes only a minute.