Home

/

Landscaping Cost Guide
How much does landscaping cost?
Get a free quote now
Post to find a price. It's free and only takes a minute.
Price guide
$300 - $16,000
Find landscapers, fast

Post a task with your price in mind, then get offers.

It's free and takes only a minute.

See how it works
Landscaping can have a major impact on your homeowner experience. Landscaping projects not only help create your ideal outdoor space but can also improve curb appeal and the value of your house before you're about to sell. Whether you want to plant some native foliage, add water features, or install lighting, landscaping is a great investment.
Average landscaping costs
How much does landscaping cost? Expect to pay $300 to $800 for small yard maintenance to over $16,000 for complex installations and large yard redesigns. For minor projects, the landscaper will typically offer an hourly rate of $50 to $100. But for larger projects, you can expect a quote for the full project, from start to finish. On average, it's recommended to set aside 5–10% of your home's value for major outdoor improvements.
What factors affect landscaping costs?
In addition to front yard landscaping costs, you'll need to consider the materials for major projects and installations. Worthwhile landscaping projects include:
| | |
| --- | --- |
| Landscaping service | Cost |
| | $0.75c to $1 (per square foot) |
| Patios and decks | $5,000 to 50,000 |
| Lighting installation | $1,500 to $8,000 |

Sprinkler systems 
Sprinklers are an important part of landscape design, especially if you're adding sod or a variety of plants to your lawn. Sprinkler systems have a wide range of costs. However, you can expect to spend 75 cents to $1 per square foot.


Patios and decks 
Patios and porches increase in price depending on their size and design complexity. Budgeting between $150 to $250 per square meter will give you a safe estimate of the overall cost of your project. A simple ground patio could cost as low as $5,000 or more than $50,000 if you include additional features, such as a pergola, seat wall, or fire pit.


Lighting installation 
Outdoor wiring is different from indoor wiring, so it's best to book a professional for electrical installation or lighting projects. Electrician call-out fees range from $50 to $90, while installation costs for simple lighting systems are $1,500 to $8,000, depending on the scope or complexity.

Material costs and hourly rates
In various parts of the US, the average cost of landscaping is $10 to $150 an hour. This typically only includes labor, so you also need to ask for an estimate of material and plant costs. These are what usually make a simple landscaping project expensive. 
You want to reserve approximately one-third of your budget for plants alone if you're planning to add greenery to your design. In addition to flowers and shrubs, have a budget for shade trees and artificial turf or sod.  
The rest of your budget depends on extra structural elements, such as a gazebo, fireplace, or pool, and services such as land grading. Talk to your landscaper to determine what's essential to achieve your desired result and what you can do yourself. 
What services does a landscape designer offer?
Landscape designers do much more than planting flowers and laying down sod. They're experienced builders who can add both natural and structural elements to your yard, turning it into a livable outdoor oasis. Once you have an idea of what features are most important to you, find a landscaper who can meet your specific needs. 
Landscape designers can construct walls, pathways, driveways, patios and porches, fire pits, pools, and more. They can also create ecological designs using flowers and greenery that best suit your climate and personal tastes.
Many landscapers provide land grading services. Land grading is the process of creating or correcting slopes in your yard to provide an ideal space for your building projects. Land grading is essential if you have a yard with an uneven slope where you want to build something.
Finding the right landscape designer
Finding a quality landscape designer can be difficult. Many don't advertise their work heavily but rely on word of mouth and referrals. Even if you have a friend who recommends a professional, do your own research to ensure they're the right fit. 
Before you hire a landscape designer, make sure they have:
A portfolio of past projects for the kind of work you're looking for
Proof of liability insurance and other licenses
A list of references
An expected timeline and quote for your project (either hourly or by the project)
Specialists on staff for the installation or project you want
Landscaping quotes from Taskers
Some common landscaping tasks on our platform include:
| | |
| --- | --- |
| Service | Price |
| Soil prep and turf installation | $0.30 to $1.76 per sq. ft. |
| Landscaping hourly labor | $10 to $150 |
| Leveling small garden areas | $500 |
| Soil removal | $229 to $579 |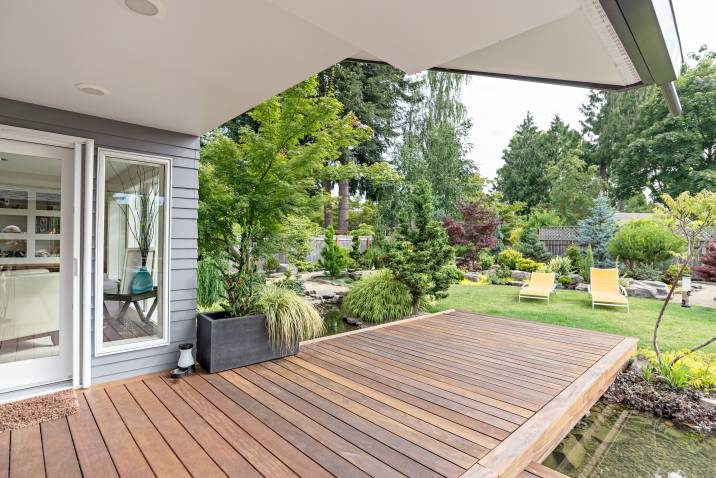 If you have experience, some landscaping projects can be done by yourself. However, for major landscaping, you'll save more money by hiring a professional who can get it right the first time. A professional will offer better prices for materials and be familiar with building codes and zoning laws to ensure that your projects won't cause legal issues.


Post a landscaping task
Once you're ready to start your landscaping project, simply post a task on our platform. We'll connect you with highly rated landscapers who can make your dream outdoor oasis come to life!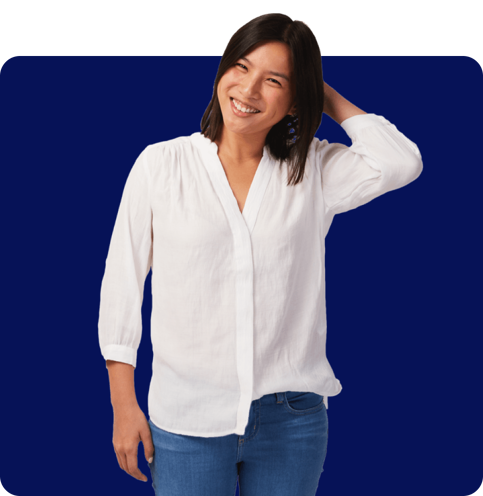 FAQs
Landscaping services unfortunately don't have a set price, so it can be difficult to gauge just how much you'll need to budget until you get an estimate. For a project that can have a major impact on your home's appearance and value, it's never a good idea to sacrifice quality for cost.
Landscaping can be a great way to add curb appeal and value to your home before you sell. However, you'll want to work with your realtor and do some research on current home trends to determine features that are most important to buyers in your area. Not only do you want to add aesthetic features, such as a patio and shade trees, you might also want to include money-saving or "green" features, such as solar-powered outdoor lighting or an efficient sprinkler system.
Some landscaping maintenance projects can be easily done without a professional. Mowing your lawn, adding small bushes and flowers, and trimming shrubs are easy maintenance tasks that will instantly improve the look of your lawn. However, anything that requires design or building work will likely require a professional's help.
It's free and takes only a minute.