Home

/

Landscape Gardening Cost Guide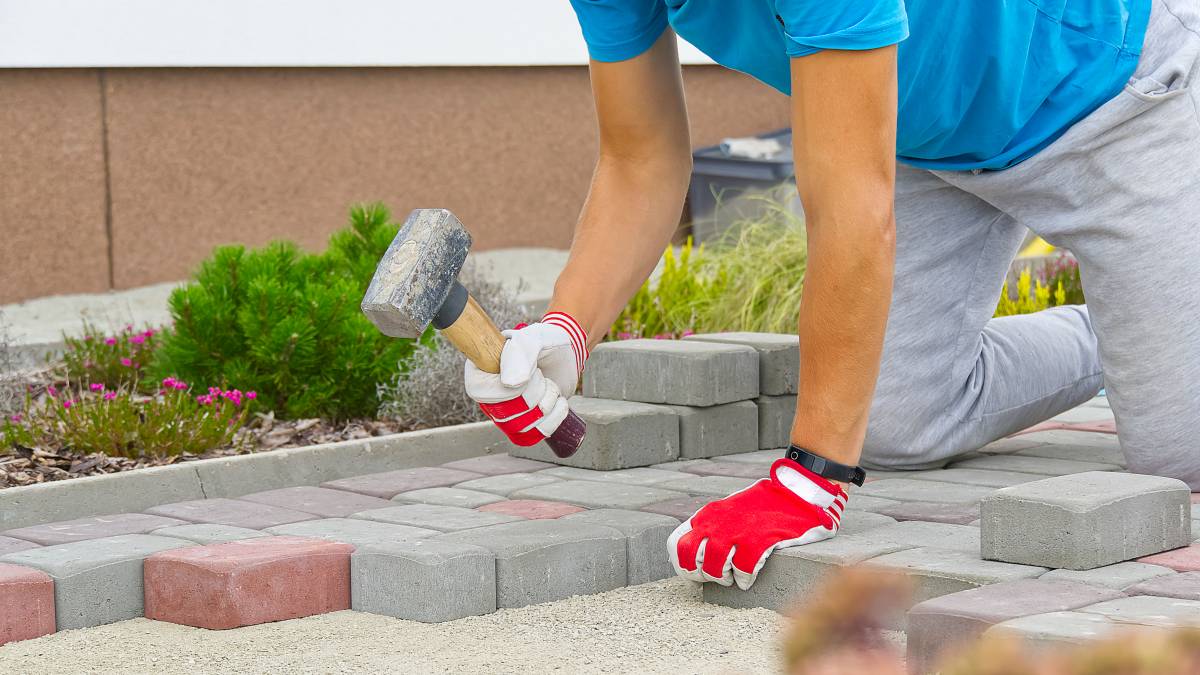 What is the cost of landscaping a garden?
Get a free quote now
Post to find a price. It's free and only takes a minute.
Price guide
$3,000 - $20,000
Find landscapers, fast

Post a task with your price in mind, then get offers.

It's free and takes only a minute.

See how it works
A beautiful garden easily lifts the mood any time of day. There is satisfaction in being surrounded by beauty and being able to relax in your own elegantly landscaped garden, especially after a challenging day at work. But, not knowing how much to landscape a small garden can intimidate you to get started in your home improvement project.
The average price for garden landscaping costs a minimum of $3,000 but can go much higher due to various factors. If you want to know more about how much to get a garden landscaped, we have prepared a comprehensive price guide.
What is included in landscape gardening?
Before discussing how much it is to get a garden landscaped, what does landscaping mean in the first place? Landscaping a garden is like painting your canvas. You choose the colors, pick what images and elements you want to show, and decide where to put them. However, with this wealth of creative freedom in your hands, it can get challenging thinking about all elements that need to be fixed and all the landscaping prices that come with it. 
To help you further understand what goes into landscape gardening and answer how much it costs to landscape a garden, continue reading below.
Ground leveling
Ground leveling is often done to change a sloping garden area to ground level. This is helpful, especially if you're planning to create spaces for plants and vegetable beds. The cost of landscaping a sloping garden is a minimum of $1,000 to $3,000, consisting of leveling and minor designs. However, other factors could affect the price, such as:
Garden size

Slope angle

Location

Machinery and other equipment 

Installing additional drainage 

Waste disposal of plants and soil
Patios 
Looking for a space to entertain guests or just quietly read a book? Then consider building a patio! The question is, how much to get a garden landscaped with a patio? The cost of building a patio depends on the materials to be used and the size of the space:
| | |
| --- | --- |
| Material | Average patio costs per square foot (installed) |
| Gravel | $5 - $10 |
| Concrete | $6 - $10 |
| Brick | $8 - $12 |
| Stone | $10 - $40 |
| Tile | $15 - $20 |
| Stamped Concrete | $15 - $30 |
| Flagstone | $15 - $30 |
| Slate | $15 - $40 |
| Paver | $16 - $25 |
| Bluestone | $18 - $24 |
Brick is a popular choice due to its durability and flexibility in adapting to different styles of houses. It is also budget-friendly and has a raw charm to most homeowners. A concrete patio is the best option if you want a more modern look with versatility on shapes and finish. A slab patio is the best choice if you're going to incorporate various textures in your garden, such as limestones, slate, or sandstone.
If you have bought your materials and wonder how much landscapers charge per hour, the average price range is around $14.
Decks
The price of decking per square foot, including materials but excluding labor, are:
| | |
| --- | --- |
| Type | Per square foot |
| Pressure-treated wood | $2 - $5 |
| Bamboo | $3 - $10 |
| Cedar | $3 - $7 |
| Redwood | $5 - $30 |
| Tigerwood | $7 - $15 |
| Mahogany | $8 - $11 |
| Ipe | $10 - $20 |
| Composite | $12 - $22 |
| Metal | $15 - $20 |
If you need help sourcing these materials and installing these in your homes, Airtasker can connect you to the best hard landscaper nearest your area. Then, in just a few clicks, your relaxing outdoor deck will be a reality.
Fences and gates
Fences and gates provide safety and privacy to your new garden. The cost of installing fences and gates depends on the material to be used, fence and gate size, and location. Smaller wooden picket fences cost around $13 to $25, while larger, heavy-duty concrete is around $32 to $42. You may also opt to buy your materials to save up on costs. Fencing installation labor ranges from $25 to $50 per hour. However, this might increase due to additional tasks below:
Old fencing needs to be removed or disposed of

The location is difficult to access

The area needs to be prepared by removing stones, trees, and bushes

The area is on a complicated slope
For gates, a standard metal gate is around $1,850 to $3,500, while a double wooden gate can get as high as $10,000. The labor costs are in the same range, but may take longer, which will affect your final expense total.
Turfing and planting
A garden wouldn't be complete without a lawn. This simple space is full of versatility that can be enjoyed by the family any time of day, be it afternoon picnics, children play dates or just casual hangouts.
The cost of laying artificial turf depends on the size of the lawn and the material to be installed. It is more budget-friendly than laying artificial grass, starting at around $12.33 per square foot, while premium garden turf can be around $20. In addition to this, labor costs around $10 to $15 per square foot. Keep in mind that you also need to maintain this by watering, mowing, and adding fertilizer once you've installed your lawn. If you want a lower maintenance option, artificial grass is a good choice.
Due to its convenience of use, quick installation, and durability, artificial grass landscaping cost more than natural grass at around $1.33 per square foot. However, costs could increase depending on the state of the surface where the artificial grass will be installed. If levelling, digging, and turf removal is needed, expect the landscaping costs to increase.
DIY landscape gardening vs hiring a professional
With the wealth of online tutorials, e-learning courses, and books we can find nowadays, there are so many low cost garden landscaping ideas available. Suppose you are looking for the cheapest option to revamp your garden. In that case, DIY landscape gardening is another route, as most of the materials that can be used are all available at your local and online garden centers.
However, hiring an experienced landscaper also has its advantages. Hiring professional gardeners and landscapers ensures that the materials are installed correctly. Turf, fences, or patios that are not laid out well might cost more in the long run and might be challenging, especially during harsh weather conditions. 
In terms of garden design, researching designer fees and how much it costs to have a landscape design can get overwhelming. Hiring a landscape designer makes it easier for you to maximize your space and bring to life your ideal garden without all the fuss and stress. Make sure that you have weighed this consideration versus the cost for landscaping a garden with a professional.
Planning permission and building regulations
Specific rules, regulations, and permits must be followed and secured before starting a garden and figuring out how much landscaping is needed. Preparing for these helps achieve a more seamless project, avoiding inspections, last-minute modifications, or additional expenses.
On top of that, regulations such as planning permissions ensure that you and your neighbors are protected and the overall character of the area is preserved. Check with state regulations if you need a permit. If you live in a gated community, there might be specific rules set by the officers or developer as well. 
All electrical work occurring in the garden is also covered by building relations. In this case, it is beneficial to hire a registered electrician with a competent persons scheme to ensure the work meets regulations.
What factors affect the overall cost of landscape gardening?
Due to the variety of tasks that need to be accomplished in garden landscaping, project costs can ramp up rapidly. Aside from these, other factors such as project scope, garden size, location, material quality, and season can also increase the price. If you are wondering how much landscaping costs given all these factors, read up below:
Project scope
Some preparations and fixes can ramp up the costs of garden landscaping:
Removal of old materials such as fencing, decking, and turf

Removal of other items such as barks, huge stones

Fixing or creating irrigations, paths, and walkways

Fixing and reshaping the area
Make sure to align these with your Tasker beforehand to ensure you are on the same page regarding project scope.
Garden size
The size of your garden will also affect how much it costs to do front yard landscaping or backyard landscaping. A bigger space means more materials need to be installed, and more time spent by landscapers in your garden.
The cost of landscaping a small garden can go as low as $500, while bigger ones can be multiple times higher. Often, front yard gardens are considered a small garden compared to backyard gardens as it shares the driveway and garage.
Material quality
Premium materials can double or triple your typical landscaping costs. However, with the variety of fences, turfs, patios, and decks options available in garden centers, finding a price point that fits your budget and your dream garden is easy. 
For example, timber decks are popular and more budget-friendly than composite decks. However, some people opt for composite due to the durability. For lawns, some prefer artificial grass despite higher costs due to its convenience and quick installation. It all boils down to what your goals are for your garden and what would make you happy and satisfied.
Season and time of year
Most garden landscaping projects can be done throughout the year, except during very extreme weather conditions. The benefits of working during spring to summer include longer daylight hours and a lesser chance of experiencing bad weather. However, this is usually the busiest time of the year for garden landscaping. Working from autumn to winter also has its benefits, especially if you plan to plant trees and shrubs, as there is a lesser chance of drought.
Now that you know the must-have elements in garden landscaping, planning permits and building regulations, and other factors that affect garden landscaping costs, you are more than ready to build your home garden! Simply put up a task, and we'll connect you to top-rated landscapers near you.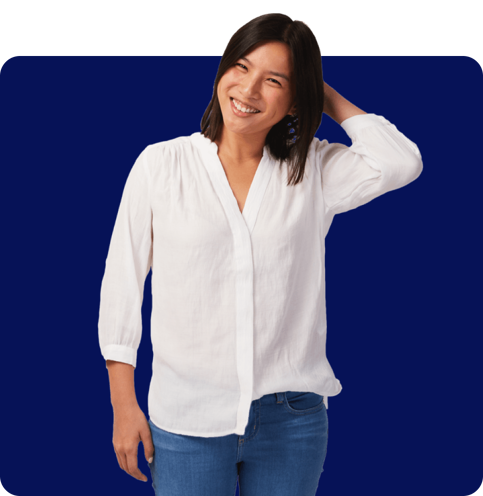 FAQs
Almost every state requires a landscaping contractor to licensed. Requirements would usually vary per state. Make sure to check this, especially if you just moved your current location. While this helps to know that your landscaper has a solid foundation of the basics, on-the-job experience, reliability, and care for tools are some of the important skills the certificates can't measure. On Airtasker, you can view the qualifications of each Tasker and their reviews from previous jobs. This can help you pick the landscaper best fit for your garden needs.
The amount of landscape bark you need depends on the size and depth of your garden. Take note that bark is typically sold in bulk. Simply measure the length, width and depth of your garden space, then multiply the numbers to arrive at the volume you need.
Live lawns are a treat for the eyes, but can be costly in maintenance and water usage. You will also need to schedule some time to water, mow, re-sow, and fertilize the garden from time to time. However, turf is more budget-friendly than artificial grass. If you want to skip the watering and mowing, artificial grass is a good option. You might need to shell out more during the start, but this will help ease costs and are more convenient in the long run.
Garden maintenance includes lawn mowing, weed control, hedging and pruning, lawn care service and general clean-ups. If you need help in regular maintenance and need landscape contractors, feel free to book a Tasker to take care of everything for you!
If you are wondering how much commercial landscaping costs per square foot, it varies depending on the location and the size of the commercial space. However, it is often more expensive than residential costs. You can always ask for a quote from a Tasker before pushing through with the task.
It's free and takes only a minute.