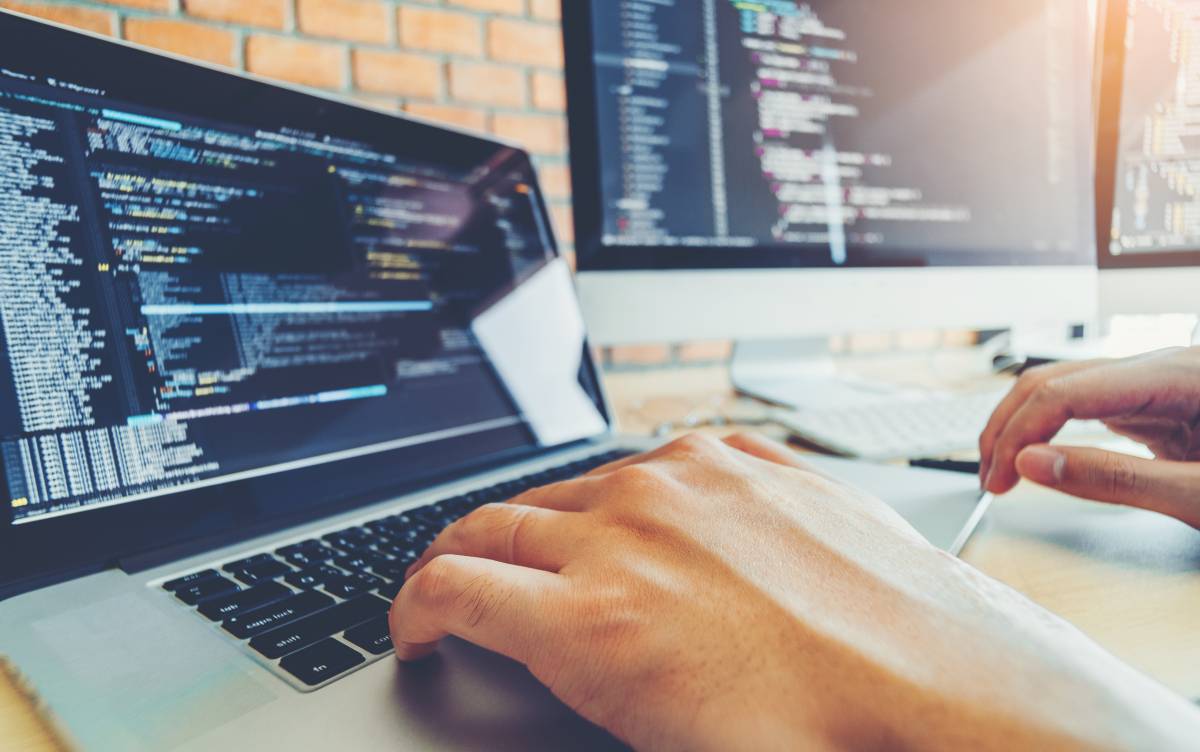 Are you a tech professional looking to make extra income? You can find many ways to maximise your skills and earn extra cash in your spare time. Given the growing demand for IT skills, now is a terrific time to do so. 
Check out these tech side hustles to see the possibilities:  
Web developer
With more people shopping online, both large and small businesses know the importance of having some form of online presence – especially a website and an e-commerce site. These days, there's no shortage in demand for a web developer who can put up an online store with all the bells and whistles. 

Thanks to web developers, online sellers can hire a professional who can easily customise, update, and troubleshoot any website problems. As a result, business owners can focus on running their businesses. 
Some clients may even pay more for a web developer who can get their website up and running quickly! 
Website designer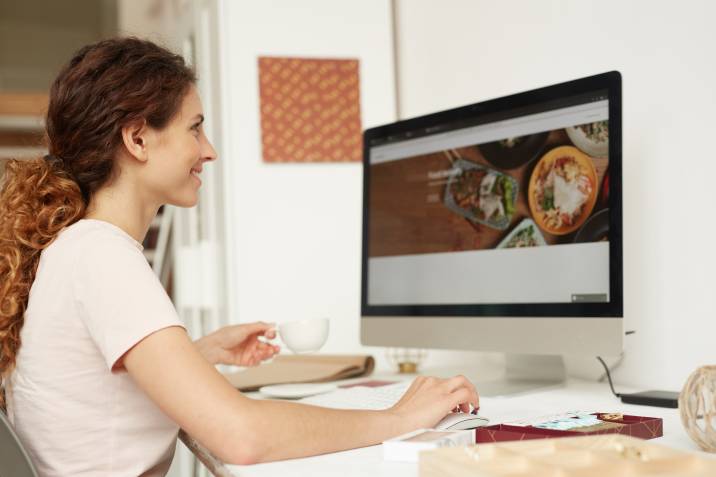 Bloggers, online retailers – anyone who needs a website, really – will tell you they don't have the expertise (much less the time!) to combine the vital elements that'll give their website the look and ease of use they want. From fonts, colour palettes, layouts, menus and other visual elements on a client's website, they'll need people with the skills to create the most attractive website that stands out from the rest. And if they know you're good at what you do and have a portfolio of great-looking websites, you may even command a higher rate.  
> Find web design & development jobs 
Mobile app developer
As more people shop online, they do so with their phones. That's why as a mobile app developer, your skills and services will certainly be in high demand. More new and existing businesses will need to make their products and services available for purchase on iOS and Android devices. 
If you create mobile apps, this is one coding side hustle that can help you make bank!
SEO consultant
Anyone with a website wants to know how they rank in search engines like Google or sometimes Bing and improve their rankings. It's a well-known fact that internet users rarely go past the first page of search results, so it's hugely important for websites to rank high enough, so they appear on the first page of search results. 
That's where SEO consultants come in. Clients may ask you to create content calendars, research specific keywords, and do other website optimisation tasks. 
Computer support specialist
Many small businesses will need someone to maintain their computer networks and provide tech support and troubleshoot any problems with their computer networks or computers. Some companies may only need the expertise and services of a computer support specialist only as the need arises. These situations include setting up a new network, upgrading network capabilities, and troubleshooting problems. 
Working as a freelance computer support specialist doesn't only mean maintaining networks for business; it can include a wide range of services:
Building a gaming rig
Building a streaming setup
Setting up a home office
Fixing a PC or laptop
Setting up a home network
Hardware or software troubleshooting
Minor repairs for PC desktops or laptops
As a tech support gig, working as a computer support specialist is truly both flexible and profitable! It's a broad category, so feel free to browse computer & IT support jobs to find one that suits your skills and interests. 
Programmer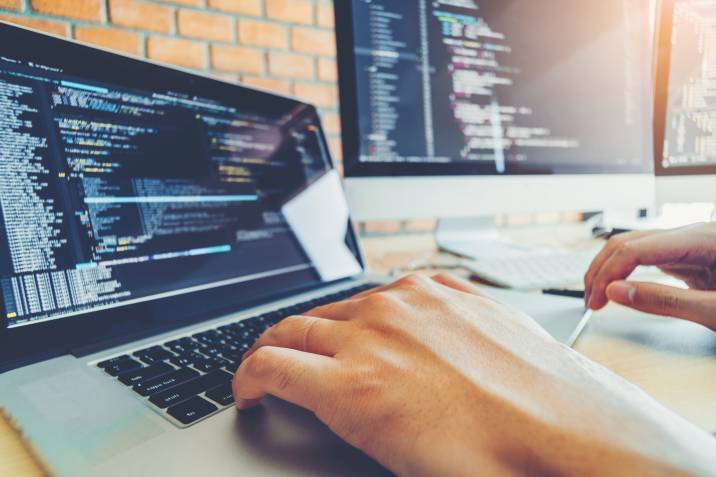 Big and small businesses selling apps, app services, or software will always need good programmers. While software or app developers and engineers can create the software, they'll need people like you who can turn it into code that a computer can use. 
So if you're good at writing, modifying, and testing code, then a programming side hustle is an excellent option. 
Tech support
For practical reasons, some businesses don't keep a regular IT or tech support staff on-site. If the business is small or gets the occasional hiccup, they prefer to call IT or tech support consultants or freelancers to fix IT-related issues as they arise. 
Installing new software, upgrading servers or networks, minor software updates, or minor hardware repairs are some of the tasks they'll hire you to do. 
Establish yourself as a reliable and trustworthy IT/tech support consultant with many businesses. You won't lack clients that will make this among the best tech side hustles!  
Cybersecurity specialist
With so many people and businesses transacting over the internet, it's natural for cybersecurity to be of significant concern. Large amounts of valuable and sensitive data travel back and forth, and there will always be bad actors who will attempt to steal or take that data hostage. 
As a cybersecurity specialist, you can make a decent profit by:
Checking clients' networks to look for potential vulnerabilities
Protecting companies against cybersecurity risks, and 
Taking appropriate action against cyberattacks or breaches. 
The good news is that there's a great demand for cybersecurity specialists in the UK, with thousands of jobs waiting to be filled! With the right skills and education, you can certainly find a regular job or cybersecurity side hustle. 
QA tester
There's no shortage of demand for Quality Assurance Testers. The great thing about this tech side gig is that you don't need to be a coding expert. You only need to know enough about code to run automated tests and identify bugs or flaws in your client's software. If you're starting out as a QA tester, you can learn about code and QA testing from online courses. 
Video editor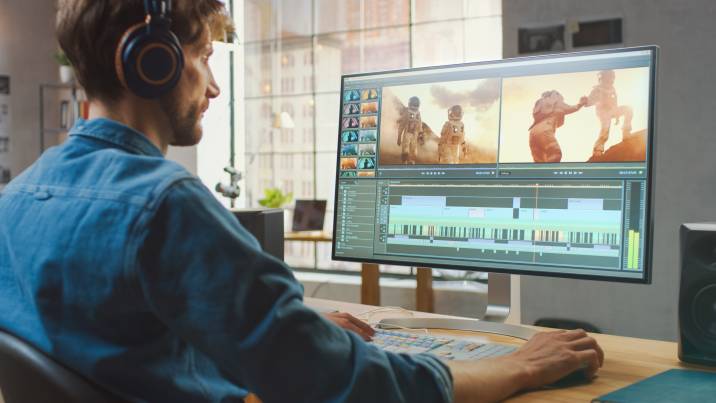 The work of a video editor may not strictly involve IT, but it is IT-related. There's a demand for people who can string footage together and make an intriguing story for an online ad or any other shareable content. 
Do you have video editing skills and can make interesting graphics for videos? You can find plenty of profitable side gigs as an editor. Content creators or companies can hire you to edit their footage into viral videos to promote themselves or their goods and services. 
Easily find tech side hustles on Airtasker.
You can sign up on Airtasker to earn money as a freelance tech professional. With your versatile skillset, you can even venture out to other side hustles you can do. Join Airtasker now to start exploring job opportunities.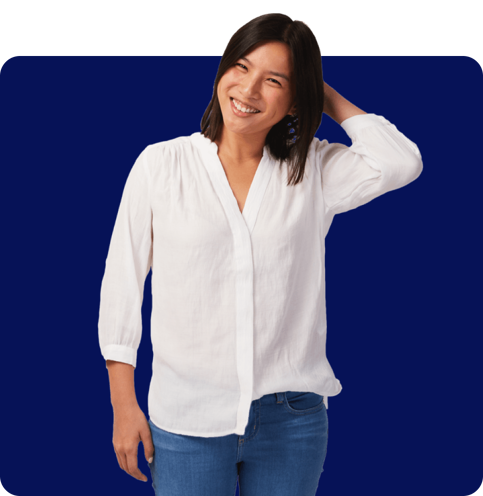 FAQs on tech side hustles
Not really. Formal education or training lets you charge higher rates. But for most clients, experience is more important. They know that some IT professionals have honed their expertise from experience rather than a formal degree. Some clients may ask for references before hiring, so be ready to provide them. 
The benefits include extra income and the opportunity to hone your skills and expand your network. As for drawbacks to technology roles, it's a competitive environment, and you may not be able to charge much since you're new to the "gig economy." It takes time to establish a presence and a good reputation with clients, so you may have difficulty finding gigs at first. 
When starting out, you can charge about £35 to £45 an hour. This is a decent starting rate, considering that you're also building your portfolio, getting to know other people and companies in the industry and sharpening your skills. As you take on more side jobs and hone your skills, your rate can eventually get as high as £55 or more per hour. 
Note that it's not as easy as you'd like to get well-paying gigs, but it's not as hard as you think. Like all freelance gigs, it may take some time before you get a steady stream of clients, and your rate won't be as high starting out. Slowly build your portfolio and reputation for delivering quality work, then gradually increase your rate. You can gather work experience by finding tech side hustles on Airtasker. 
Related price guides