9 Ways to earn money while working with cats
Earn extra cash while spending quality time with felines!
Find cat-related tasks
Are you passionate about cats and want to spend your days working with them? You may be glad to know that you can indeed do this. There are many job options you can explore. All you'll need is the knowledge and skills in handling, playing, and caring for cats—owning one isn't even necessary. Read on to learn how to make money with cats in a fun, safe, and ethical way.
1. Be a pet sitter for cats

Cat sitting and pet minding are some of the few jobs working with cats that let you keep felines company. Picking one will depend on your time and schedule to accommodate caring for other people's cats.


Cat sitting
Often, cats prefer to be in a space they're familiar with, especially if their fur parents are away. With cat sitting, you'd need to stay at your client's home and care for the cat. This provides them with a sense a great sense of comfort while mom and dad are out.
Tasks can vary depending on the arrangement with your client. For example, you could be responsible for the pet's daily play, feeding, and grooming schedule. With this option, you'll have immediate access to their favourite food, toys, and treats to help ease your interaction with the cat.


Pet minding
With pet minding or cat boarding, you offer to accommodate a cat into your home and let them stay while its parents are away. This option is great if you can provide a safe space for cats or have a social kitty to help settle the visiting cats. 
In this case, cats might take a while to adjust to the new environment, but it's also a more convenient way to keep cats company since you won't need to leave your home. This option will require you to thoroughly disinfect your home to ensure the cat doesn't pick up any diseases while in your care.
Earn trust from people looking to find a cat sitter by providing documented photos and feedback on your previous experience. Share it on a page or website people can refer to. You can also join cat sitting and pet minding job posts to easily connect with people looking for your services. 
2. Share cat-focused content
If you're passionate about cats and everything that has to do with them, you can always turn it into online content. It all depends on how you prefer to create and share it!
You can explore writing a blog on WordPress, vlogging about your experience with cats on Youtube, or even making cat-themed art on Twitter or Instagram. The popularity and connections you build could potentially get you sponsorships with cat food and toy brands.
The possibilities in sharing cat content are endless. Here are some ideas to help get you started on figuring out what angle you can take for your posts:
Grooming tips and tricks

Daily experiences in living with your cat

Food or toy recommendations for felines

Funny instances you've had with your cat
3. Offer cat grooming services

Handling cats is no easy feat, but if you've got the magic touch, you could try becoming a professional cat groomer. Cat grooming is usually a little less readily available than dog grooming, depending on where you live. It can be a good source of income, as you can earn anywhere from £30 - £180 for the service.
Formal training isn't necessary to become a professional cat groomer. But if you're determined, you can always take a cat grooming course to equip you with the proper skills you'll need to handle cats of different breeds.
4. Become a cat behaviourist
Spending time with cats is one thing, but having the patience to train them is another. Working with both small and big cats in this way gives you a deeper understanding of how they behave. You'll also be able to handle them in situations ranging from nutritional counselling to vet emergencies and even treating trauma.
Unlike cat grooming, becoming a cat behaviourist does require certification. There are many different courses you can take for cat psychology. Once you acquire this, you can work with vet technicians, animal shelters, or provide personal services in working with cats who need professional training. 
5. Build or design a catio

You may be familiar with catios if you're already a cat owner. Catios are enclosures attached to a part of the home that allows cats to enjoy nature without the added concern of them running away, getting hurt, or harming other animals.
This option is perfect for crafty cat lovers who are determined to build the best space for felines. Some things you'll often need to think about are:
Space sizing and roofing

Cat's access to the location

Stimulating toys and scratchers

Litter box placement
Take it a step further and get your cat to explore the catios you make. This adds that layer of cat approval for your clients too!
6. Make your cat Insta famous
If you own a cat, this is a fun way to engage your cat in your work. Choose a platform you think would be perfect for your cat's personality. Making an Instagram account may be a good choice if they prefer to pose for pictures. If you have the time to dedicate to shooting and editing videos, you could go with TikTok or Youtube.
Similar to creating cat-related content, building your cat's social following could potentially get you brand deals for digital marketing.
Some tips to turn your furry companion into a superstar:
Give them a stage name. Be sure to keep it memorable.

Choose an angle or personality to build with your cat. This lets people associate your cat with something specific. 

Be ready to document at any moment! You must be able to churn content consistently.

Keep an open mind about extending to other social media platforms in the future.
7. Turn your cat into a model

Your cat doesn't have to be social media famous to be in ads or commercials—though sometimes it certainly does help if they are! Pet stores, food, treats, and toy brands will always need furry faces to market their latest products. When the opportunity arises with a brand you believe in, go in with your confident kitty and see if they can land the role.
Here are some tips to help get your cat that spotlight:
Be ready with professional photographs and clips of your pet in action

Start training your cat — it'll be easier to manage on shooting day

Get them used to travelling and adapting to new environments

Get them used to being handled by others
8. Capture cat photos
Want to look into getting passive income with cats? You can have a very photogenic cat who loves to sit still, or you could be a photographer who loves cats to take cat photos. Use the opportunity to shoot and upload the content to be used as stock photos on different royalty-free websites like Shutterstock, Unsplash, and Pexels. 
9. Enter cat competitions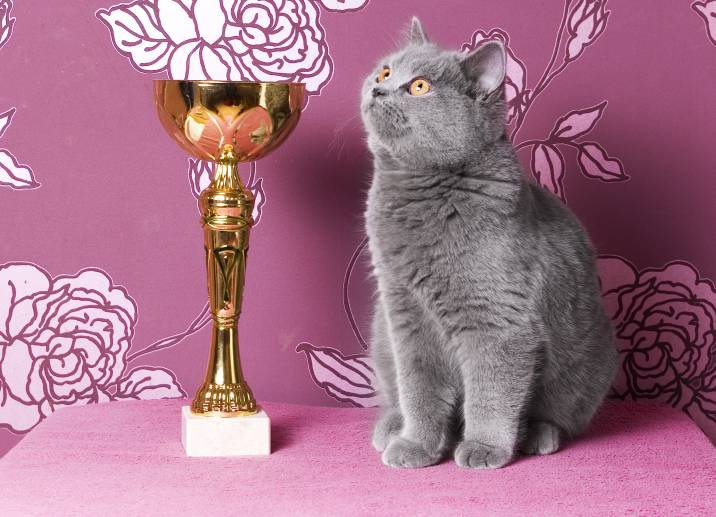 Pet competitions and shows are easy to find and join in different vicinities.  While the prizes aren't usually given in cash, you do get the chance to win pet food, toys, and treats. This can be a fun way to keep your cat busy with different training activities. 
Find work with cats 
There are many different jobs working with cats that you can explore. All it takes is finding the skills and lifestyle that suit you and your cat. If you're eager to start making money with cats, you can become a Tasker and connect with people who need your services.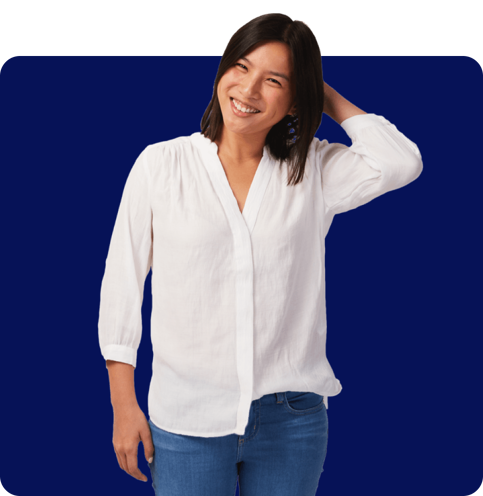 Frequently asked questions
You can turn them into a pet influencer by creating a social media account for them. The bigger their following, the more opportunity you'll have to get brand deals, sponsorships, and affiliate links. If you post on YouTube or TikTok, you can earn by the number of views your post gets. 
Another way to earn passive income is by taking professional photos of your cat and adding them to royalty-free websites. 
It depends on where you post your content, but it's important to note that subscribers and followers don't make an impact on your rate. Views are what get you the money. With YouTube, you can earn around £2 to £4 per 1,000 views. With TikTok videos, you can earn 2 to 4 pence per 1,000 views.
Yes. Cat Instagrams make money generally the same way as an influencer earns. If your cat's follower count goes over 100,000, you can expect to get paid by brands to post or endorse their products or use affiliate links. Getting your cat into a pet influencer agency is easy to find and manage bookings.