Home

/

Earn Money as a Personal Trainer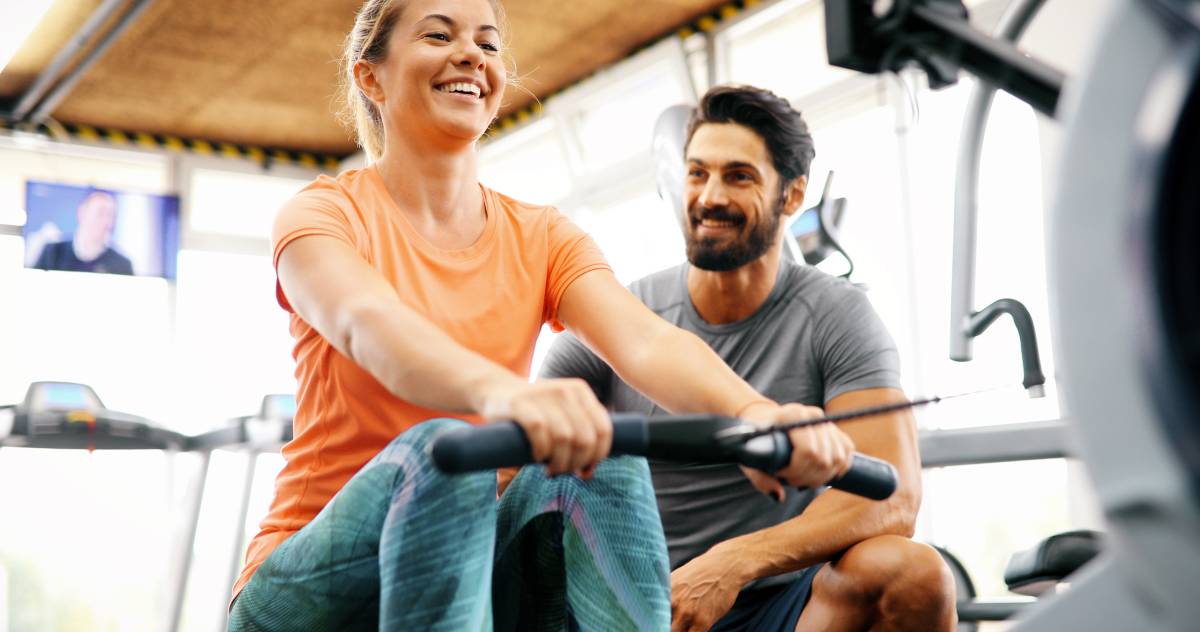 How to make money as a personal trainer
Want to make a career in fitness? Read our step-by-step guide and learn tips on finding jobs, industry salaries, and more.
Find personal trainer jobs
Personal trainers help their clients achieve their health and fitness goals. If this appeals to you, you may have thought about becoming a personal trainer.
Our ultimate guide will cover the different ways to make money as a personal trainer. We'll talk about the qualifications you'll need, how to find jobs, going further with your education, and more. Read on!
How much do personal trainers get paid?
Personal trainers earn an average hourly pay of £30 to £65, with the national average salary being £28,364. St. Albans has the highest annual income at £31,824, while Manchester has the lowest at £25,821.
| | |
| --- | --- |
| Area | Average annual income |
| St. Albans | £31,824 |
| London | £29,725 |
| Nottingham | £29,450 |
| Leeds | £29,060 |
| Swindon | £28,485 |
| Stafford | £28,216 |
| Wakefield | £27,179 |
| Liverpool | £26,972 |
| Manchester | £25,821 |
Source: Indeed
How to become a personal trainer
Becoming a personal trainer can also be gratifying. It's flexible, allows for personal growth, and you get to build relationships with different people. Here's how to start your journey.
Step 1: Get certified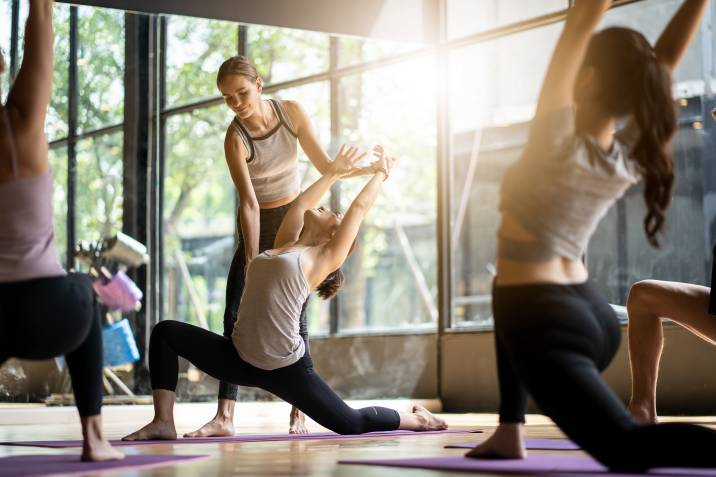 Your first step to becoming a personal trainer is getting certified. You'll need a Level 3 Personal Training Qualification recognized by the Chartered Institute for the Management of Sport and Physical Activity (CIMSPA). Some of these courses are: 
Level 3 Personal Trainer Course

Level 3 Diploma in Personal Training

Level 3 Diploma in Personal Training & Fitness Instructing
These courses may have an entry requirement, and these may be:
2 or more GCSEs at grades 9 to 3 (A* to D), or equivalent, for a level 2 course

4 or 5 GCSEs at grades 9 to 4 (A* to C), or equivalent, for a level 3 course
You may also become a personal trainer through an apprenticeship, and you will usually need 5 GCSEs at grades 9 to 4 (A* to C) or equivalent, including English and maths.
Some fitness classes, like yoga teaching and pilates instructing, require different certification requirements before you can teach them.
Step 2: Find a job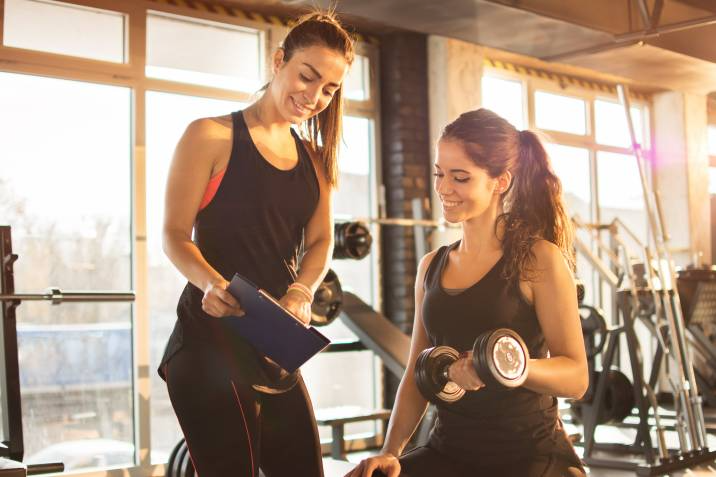 After accomplishing the needed personal trainer requirements, you can begin looking for a job. If you're starting out, consider the following places to work at:
Becoming a gym employee means steady work, regular clients, and regular pay and insurance. This type of work gives you access to different equipment you'll need and options for working with groups or individuals. You also won't have to worry about marketing your services because the gym will handle that for you.
If you prefer a more flexible schedule, check out spas, resorts, and even large apartment complexes. Trainers are asked to provide training for the establishment's guests. These are usually contractual jobs, but it's a great way for any personal trainer looking for side hustles.
More older adults are getting interested in staying healthy and active. Working with seniors is a great choice if you have a specialised certification for working with older adults. This type of work may entail you to work with people with special needs, physical disabilities, or limited mobility. Depending on the demand, this could be a full-time or contract gig.
Hospitals and wellness centres
Many hospitals employ personal trainers to help patients recover from mobility-related conditions. Working for a hospital may require a speciality focused on working with clients with health challenges.
Step 3: Seek a speciality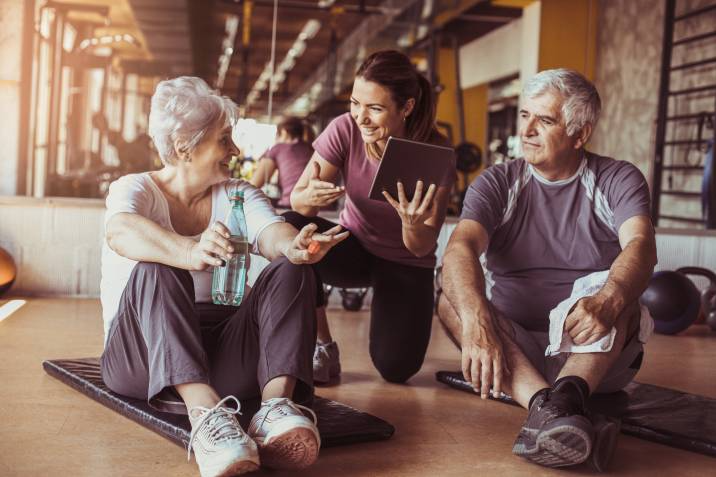 As you gain experience, you may want to focus on a particular aspect of personal fitness. Taking on a specialty will help increase your offerings to clients and even get you a higher salary. Taking on a Continuous Professional Development (CPD) Fitness Course can help you further your career:
Indoor cycling instructor

Suspense exercise instructor

Coaching fitness online

Core training

Functional training

Circuit training instructor

Behaviour change coaching
Step 4: Continue learning
Continuing education is required to keep your certification updated. It also helps you stay updated with the latest in fitness, weight management, nutrition, and health.
Best way to make money as a personal trainer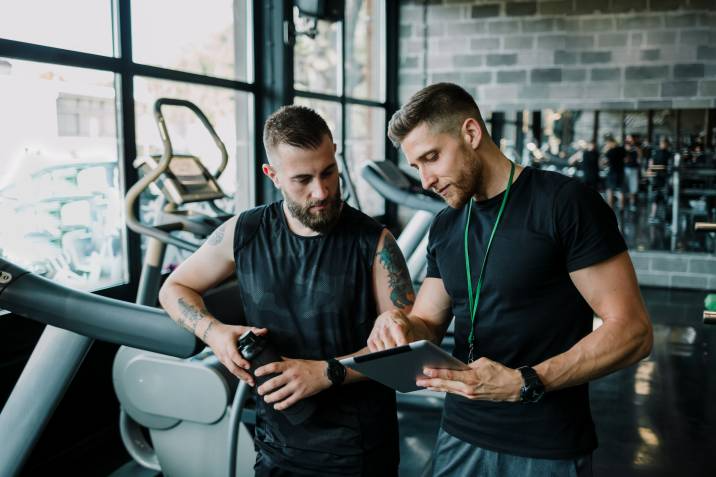 Start networking
Networking is a helpful strategy to help you find personal training opportunities. Gyms and other employers are more likely to reach out and hire someone they've met in a professional setting. 
To get started, attend classes in as many gyms as possible and introduce yourself to the instructors. You can also begin networking at gym open houses, fitness competitions, locally-run clubs, and online fitness groups.
Offer services to friends
While seeking jobs, why not render your services to family and friends so you gain some experience? You can do one-on-one sessions with them or even offer discounted or free online consultations. These types of talks may even lead you to referrals!
Search online
Look into online fitness groups or job postings at Airtasker to seek job opportunities. Seek out jobs that say "entry-level personal trainer." Some jobs even have on-the-job training and support for entry-level personal trainers pursuing certification. 
Prepare a well-written resume that you can send out to potential employers when you apply for jobs online.
Become a Tasker & start earning as a personal trainer
Personal training is a fulfilling and effective way to engage clients in ensuring they meet their fitness goals. Take the leap and become a personal trainer!
If you're seeking jobs, sign up at Airtasker and start earning now.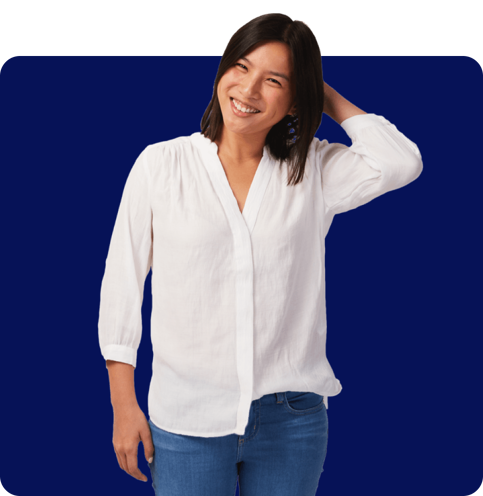 FAQs on becoming a personal trainer
You can start your career as a personal trainer by taking up the Level 3 Personal Training Qualification recognized by the Chartered Institute for the Management of Sport and Physical Activity (CIMSPA). You can also take on an apprenticeship to become a personal trainer.
This depends on how you plan to study! You can expect to complete your certification between 5 to 6 weeks if you study full-time. 
Self-employed personal trainers can make an average of £27,440 yearly, just slightly below the national average of £28,364.