Home

/

Wallpaper Installation Cost Guide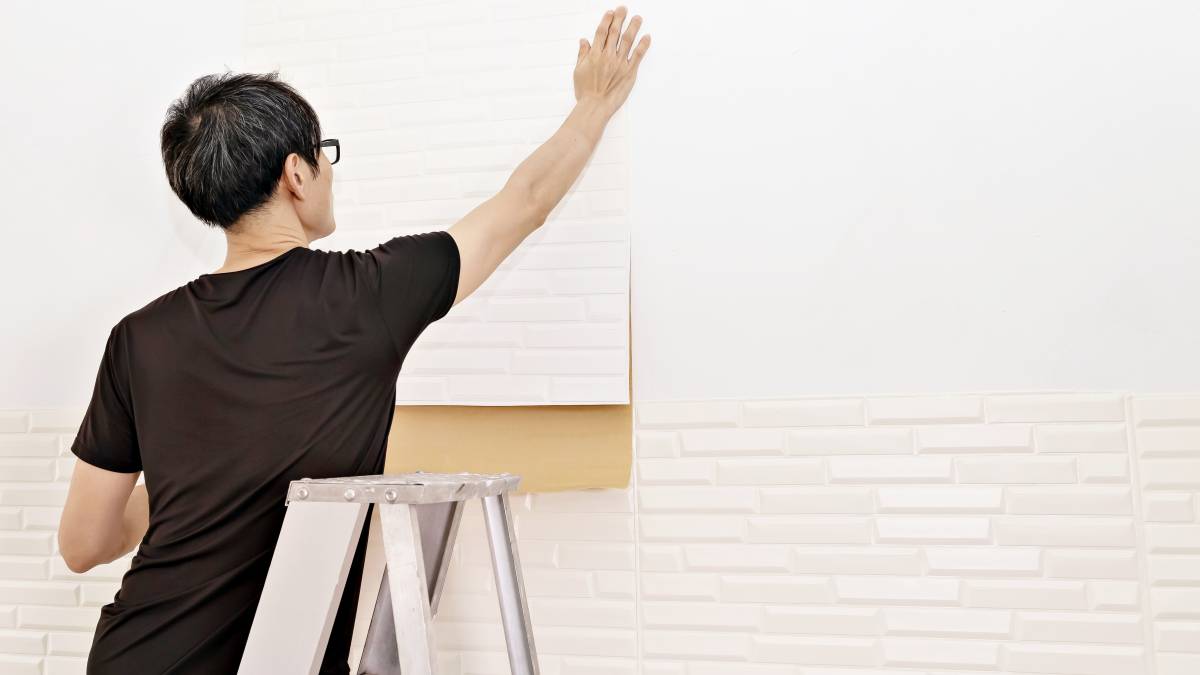 How much does it cost to have a room wallpapered?
Get a free quote now
Post to find a price. It's free and only takes a minute.
Price guide
£80 - £300
Find wallpaper installers, fast

Post a task with your price in mind, then get offers.

It's free and takes only a minute.

See how it works
Whether you want to breathe life into an old room or seal some holes and cracks, replacing your existing wallpaper will make your home look better! However, it can be frustrating to do it yourself since wrinkles, bumps, and bubbles can quickly appear.
When you have a couple of meters to cover in a short time, it's wise to hire a professional. But how much does it cost to install wallpaper? Wallpaper installation usually costs £80 to £300 per day, and it depends on the type of wallpaper and the size and condition of your room. This price guide will help you make an informed choice for your home.
Wallpaper installation price list
| | | |
| --- | --- | --- |
| Room size | Wallpaper installation cost | Material cost |
| 10 square metres | £80 | £75 |
| 20 square metres | £150 | £100 |
| 30 square metres | £225 | £130 |
| 50 square metres | £300 | £160 |
Factors affecting wallpaper installation costs
Many things affect the average cost of wallpaper installation in the UK. We've listed each of them below to help you avoid unpleasant surprises: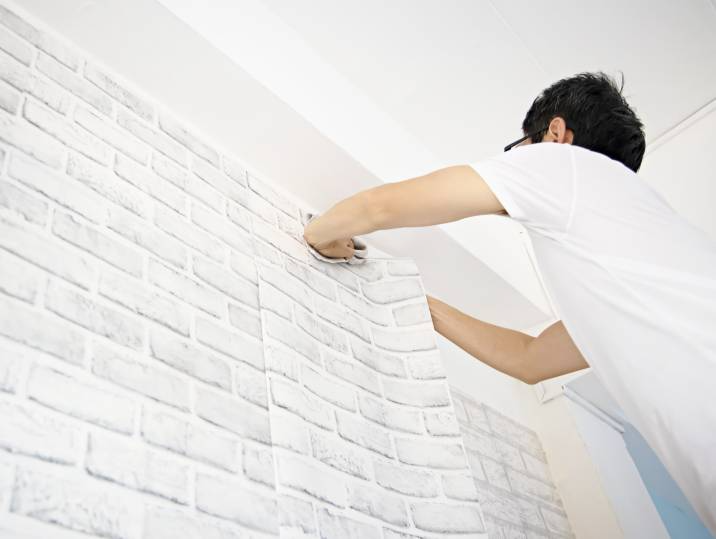 1. Room size
The size of your room determines how much wallpaper you need. The bigger the room, the higher the custom wallpaper cost. To get a more accurate quote, you need to measure your ceiling's height and length, as well as the width of your room.
Smaller rooms at 10 square metres often require around £100 for labour and £75 for wallpaper, leading to a total of £175. For bigger, 50-square-metre rooms, expect to pay around £300 for labour and £60 for wallpaper. The final cost is about £360. These prices do not include wallpaper stripping, which can be an additional £50 to £150 depending on the room size.
If you need to install more specialised wallpapers using fabric or other complex materials, you might need to hire a specialist and pay them up to £600 per day.


2. Room type
The type of your room also affects wallpaper installation prices. Bedrooms often have the simplest designs. However, installing wallpaper in rooms with many windows, doors, cabinets, and built-in closets will be more difficult. Hence, it might cost more.


3. Wallpaper type
When it comes to wallpaper, you can choose from various designs for your budget and preferences. Liner wallpaper is usually the cheapest, at £2 per roll, while vinyl wallpaper starts at £7 per roll. Still, custom wallpaper costs the most, starting at £20.
Other common types of wallpaper include:
Vinyl wallpaper
Printed wallpaper
Flock wallpaper
Foil or metallic wallpaper
Bamboo wallpaper
Mylar wallpaper


4. Wall condition
The condition of your walls also affects the price of installing wallpaper. If some holes and cracks have appeared over the years and sanding and sealing are necessary, the cost will be higher. If smoke and grease stains have accumulated on your walls and ceilings, you must remove them first. Otherwise, they might prevent the wallpaper from adhering to the surface properly.
In addition, the removal of old wallpaper and residue is essential. If you want to spend less on wallpaper removal services, you can prepare your stained walls, washing and scrubbing them before the installation.
Additional expenses when installing wallpaper
Steamer – If you just moved to a new apartment and want to change the wallpaper, you might need a steamer. This will cost £25 to £45.
Installation schedule – Painters and decorators often follow regular working hours. Labour fees increase if you book the service in the evening, at weekends, or on holidays. 
Minimum payments – Apart from their equipment, decorators will charge you for other expenses, like travel, rentals, and admin fees they need to manage. They often ask for a minimum price to cover these. This will also ensure the job is worth their time and effort.
Painting windows, doors, and ceilings – If you need to paint some parts of your room to match your new wallpaper, this will cost £14 to £20 per hour.
Reasons to choose professional wallpaper installation

More saved resources
Wallpaper installation is a labour-intensive job that includes measuring, heavy lifting, and estimating. Although you might have some DIY experience, a skilled decorator can quickly finish the job, helping you save time and energy.


Better execution
Sharp attention to detail is needed when installing wallpaper. Taskers can install patterns so that they flow smoothly through the room. They can also work with corners and edges, ensuring the wallpaper doesn't peel off easily.
With their years of experience and mastery, decorators can install your wallpaper well, free of wrinkles, bubbles, and bumps. Since wallpaper is expensive, you'll want to make the most of your purchase and leave nothing to waste.


Longer-lasting walls
Wallpaper can last for 20 years if you install it on quality surfaces. Decorators are good at treating and repairing different wall issues, such as cracks and holes, mould and mildew, and smoke and grease stains. They can make your walls last longer, so maximise your budget by treating these issues before installing wallpaper.
Post a task for wallpaper installation
Overall, hanging new wallpaper for home improvements doesn't have to be complicated. You can achieve the best wall finish for your home by hiring a professional on Airtasker! Just put up a task, and you'll get personalised quotes and recommendations in minutes.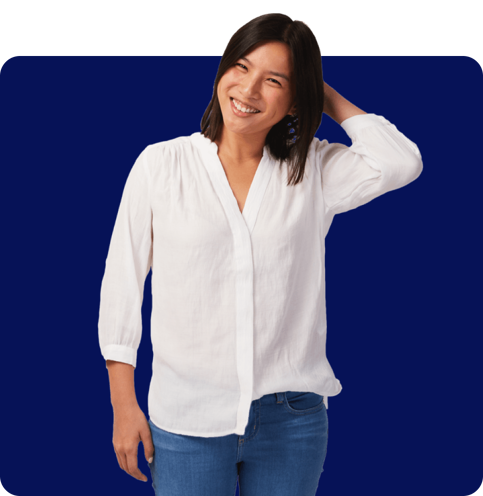 FAQs
It usually takes one to two days to finish. However, this depends on the number of rooms, sizes of the rooms, and complexity of the job. For rooms around 10 square metres, it can be done in four hours. For 30-square-metre rooms, the job can take up to three days. If wall repair is needed, the job will take longer, and the fees will be higher.
Make sure that your furniture and appliances won't get in the way of the painter or decorator. If a steamer is needed to remove old wallpaper, you might need to cover your floors, paintings, and other items.
Technically, you can. However, this might lead to mould and mildew growth, especially for vinyl type wallpaper. It can also affect the quality or longevity of the product.
Finding the right wallpaper can be tricky. The general rule of thumb is to consider the design or layout of your room. For example, vinyl wallpapers are excellent for bathrooms, kitchens, and other moist or greasy places.
It's free and takes only a minute.