Home

/

Deck Staining Cost Guide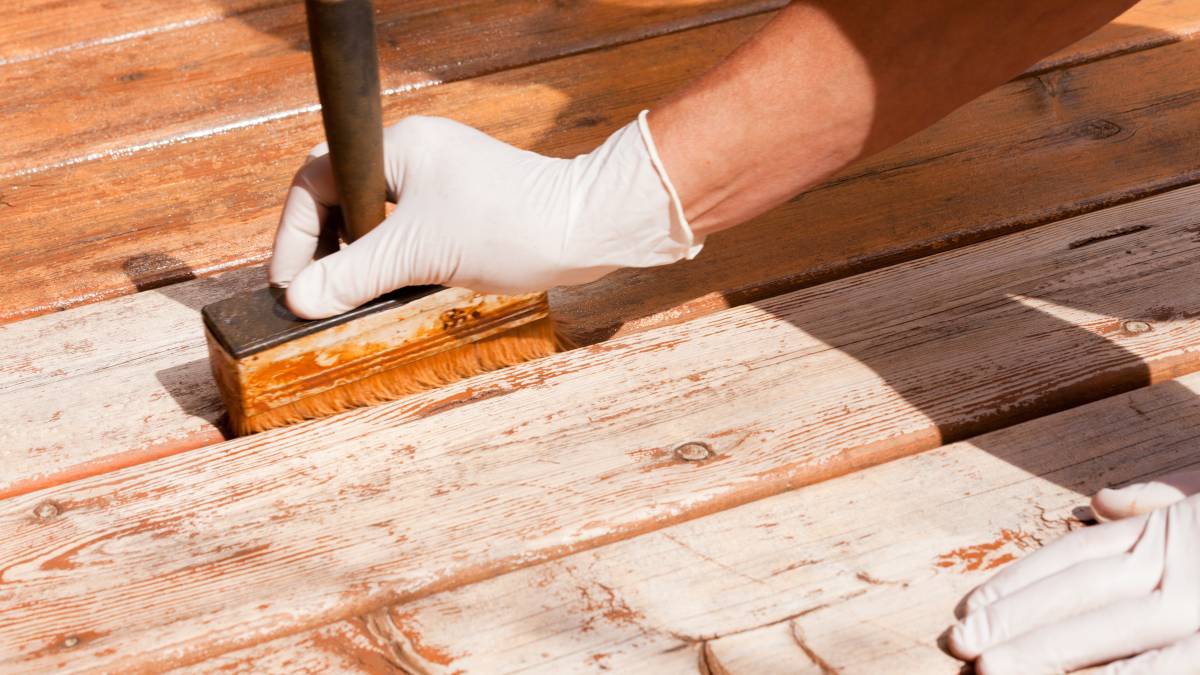 How much does it cost to stain a deck?
Get a free quote now
Post to find a price. It's free and only takes a minute.
Price guide
£200 - £1,000
Find deck staining experts, fast

Post a task with your price in mind, then get offers.

It's free and takes only a minute.

See how it works
Having a deck installed can be an excellent investment for your home as it provides you with a space for entertainment and relaxation. But like all things, it needs to be maintained and stained regularly to improve its appearance, prevent rot and infestation, and resist moisture. That way, your deck will always look good as new! So how much does it cost to pay someone to stain a deck? You need to set aside £200 to £1,000 for this service.
What factors affect deck staining costs?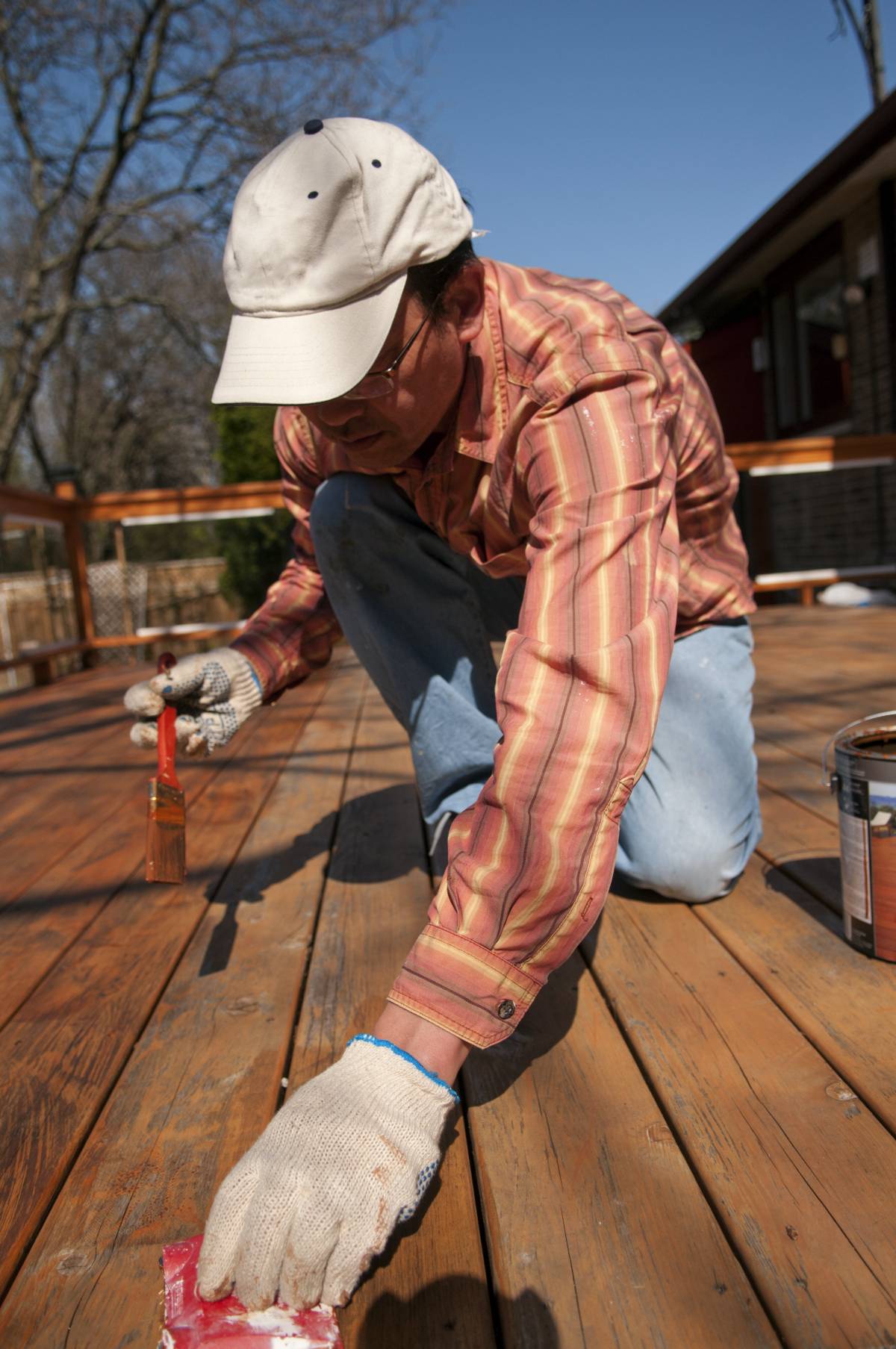 The average cost to stain a deck is around £500, but that dramatically differs depending on many variables. A few of which are:
Size of your deck
How much does it cost to stain a 10x10 deck? Well, it would undoubtedly be cheaper than a 24x24. Since it's typically priced per square foot, it means the bigger your deck, the more expensive it would be to stain it. 
Deck staining materials
The type and quality of the materials your deck stainer uses can impact your total deck staining cost. Using these can depend on your needs. Here are the most common tools a deck stainer can have in their belt:
| | |
| --- | --- |
| Material | Price guide per litre |
| Deck stripper | £11.60+ |
| Deck brightener | £21.78+ |
| Deck stain | £22+ |
| Deck sealant | £44.95+ |


Deck stain types
Do you prefer an oil-based, water-based, or solid deck stain? Keep in mind that the type of stain that you want to use can affect the total cost of your deck staining service. Usually, solid deck stains are pricier than others because it lasts longer and offers the most protection.
Deck condition
Take a look at your deck before having it stained. If it's well-maintained, chances are your deck staining cost can be a lot cheaper than if it's neglected and shows signs of deterioration. It's because your stainer may need to replace rotted boards, fill in cracks, fill gaps between boards, or perform some other kind of repair before proceeding to stain your deck.
Deck elevation
The higher the elevation of your deck, usually, the higher the total deck staining cost will be. Additionally, if the bottom of your deck has wood latticework, that can increase the total price.
How to prepare for deck staining
While your stainer can prepare your deck before staining, it can save you a lot of pounds if you do the prepping yourself. Here are the things you can do before your contractor comes in:
Sweep your deck thoroughly to eliminate as much dust, dirt, leaves, and debris as possible. 

Apply a cleaner using a roller or sprayer. A great option can be a sodium percarbonate or oxygenated bleach wood cleaner, which costs around £8.90 per kilogram. It's highly effective at getting rid of dirt, nail stains, algae and mildew. On top of that, it's also non-harmful to plants, vegetation, and your skin. Remember to read the manufacturer's instructions carefully! Don't hesitate to take your time, as it will affect the quality of staining results. Let the cleaner sit for at least 15 minutes and mist your deck with a garden hose from time to time to keep it wet while the cleaner soaks into the wood.

After letting the deck absorb the cleaner for at least 15 minutes, you can scrub it away using a thick bristle brush to get rid of the residue. It's important to prevent the cleaner from creating a puddle!

Rinse the cleaner using a power washer or with a powerful garden hose. Note that power washers, when misused, can damage your deck wood. If you're feeling unsure, you can let your stainer do this step and the next one.

Once your deck is completely dry, you can now remove any residue by sanding some areas lightly. Be sure that you give your deck two days to dry before applying stain. Here, you can also check the weather to ensure ample drying time.
Additional deck staining costs

Deck staining process
You may want to have your deck deep-cleaned first before having it stained. How about having it power-washed first to remove dirt, debris, and sealer? If your deck has an old stain, paint, or sealant, you can have them stripped first before staining it. Or it has some damages, and you want your deck repaired before the staining process. Maybe you also want to have your deck painted after staining it? Whatever other process that you want to be done to your deck entails its respective price.
Structural features
Does your deck have a pergola? How about built-in benches or ornamental railings? Does it have multiple levels? If your deck has decorative and extra structural features, expect your total deck staining costs to be priced higher than if you have a standard, single-level deck.
Labour
It's also important to consider the labour cost to stain a deck. Here, you pay for the setting up of equipment, moving furniture if needed, protecting surrounding areas, repairing minor wood damages, power washing, and applying the stain. 
Labour usually accounts for a significant chunk of your total deck staining cost, so you need to hire an expert and a professional. Good thing Airtasker makes it easy for you to connect with highly-rated deck stainers in your area in just one tap! You just have to put up your task, and Taskers will approach you with their offers and exact quotes. Your deck will be stained beautifully in no time!
Deck stain maintenance
If you want your deck to have a long-lasting beautiful stain, you must stick with a regular maintenance schedule. Having a well-maintained deck can also save you from repairs and having it re-stained sooner than necessary, saving you some pounds! Here's how you can protect your deck's stain for as long as possible:
Keep your deck clean regularly by sweeping it and getting rid of debris, leaves, snow, and dirt.
Hose your deck and use a brush if needed at least once or twice a year. Pressure cleaning won't be necessary, as too much of it can affect your deck's stain.
Try to cut and keep away trees, bushes, and vines away from your deck.
Inspect for wear and tear, and watch for holes, soft spots, discolouration, cracks in the boards, loose fasteners, fungus, and dry rot.
Deck staining benefits
Some may be worried about the costs to power wash and stain a deck. But it's not enough to simply clean your deck from dirt and debris. Staining your deck can sound like a lot of work and can cost some pounds, but it's worth it. Having your wooden deck stained regularly by a professional has plenty of benefits.
It can prevent rot from developing. You don't want your deck to rot because not only will it make it less visually appealing, but it can also create a hazard of collapse. Once your deck begins to deteriorate, it can be tough to stop the process. Having your deck stained regularly prevents this from happening.
Stain protects your deck from moisture. If water enters the wood, it can freeze and begin to break. This can lead to the destruction of your deck if the moisture keeps entering the wood. It also protects your deck from the sun. When unstained, sunlight can damage your wood, causing discolouration and affecting the structural integrity.
Additionally, staining preserves your deck's aesthetics by maintaining its natural look. Stain allows the grain of the wood to remain visible. It also has room for customisation since stains come in a variety of tints and colours. And compared to painting your deck, staining is a lot easier and cost-efficient. Stain is less susceptible to UV rays and deterioration from foot traffic, making it stay longer on your deck and requiring less touching up and maintenance.

Ready to start your deck staining project? Put up a task on Airtasker and get a personalised quote from a nearby professional in minutes!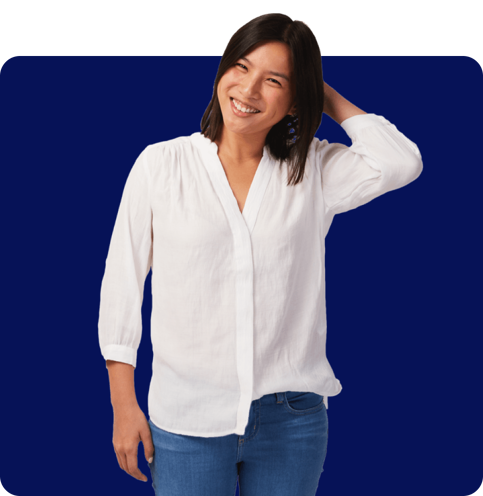 FAQs
It usually takes at least a day to at most five days to complete a full deck staining service. It depends on the deck's size as well as its condition. External factors like the weather also affect the time it takes to stain a deck.
It's best to have your deck stained during the summer or when the weather is dry with no signs of rain. You can also consider the temperature. Usually, a day when it's anywhere between 50 and 90 degrees Fahrenheit can be a great time to have your deck stained.
It should be stained every two to three years to keep it looking great and prolong the life of the wood. You can also watch out for mould or mildew buildup, moisture absorption, and the wearing off the stain colour. Nothing wrong to have your deck stained sooner when you see these signs.
It's free and takes only a minute.