Home

/

Car Window Tinting Cost Guide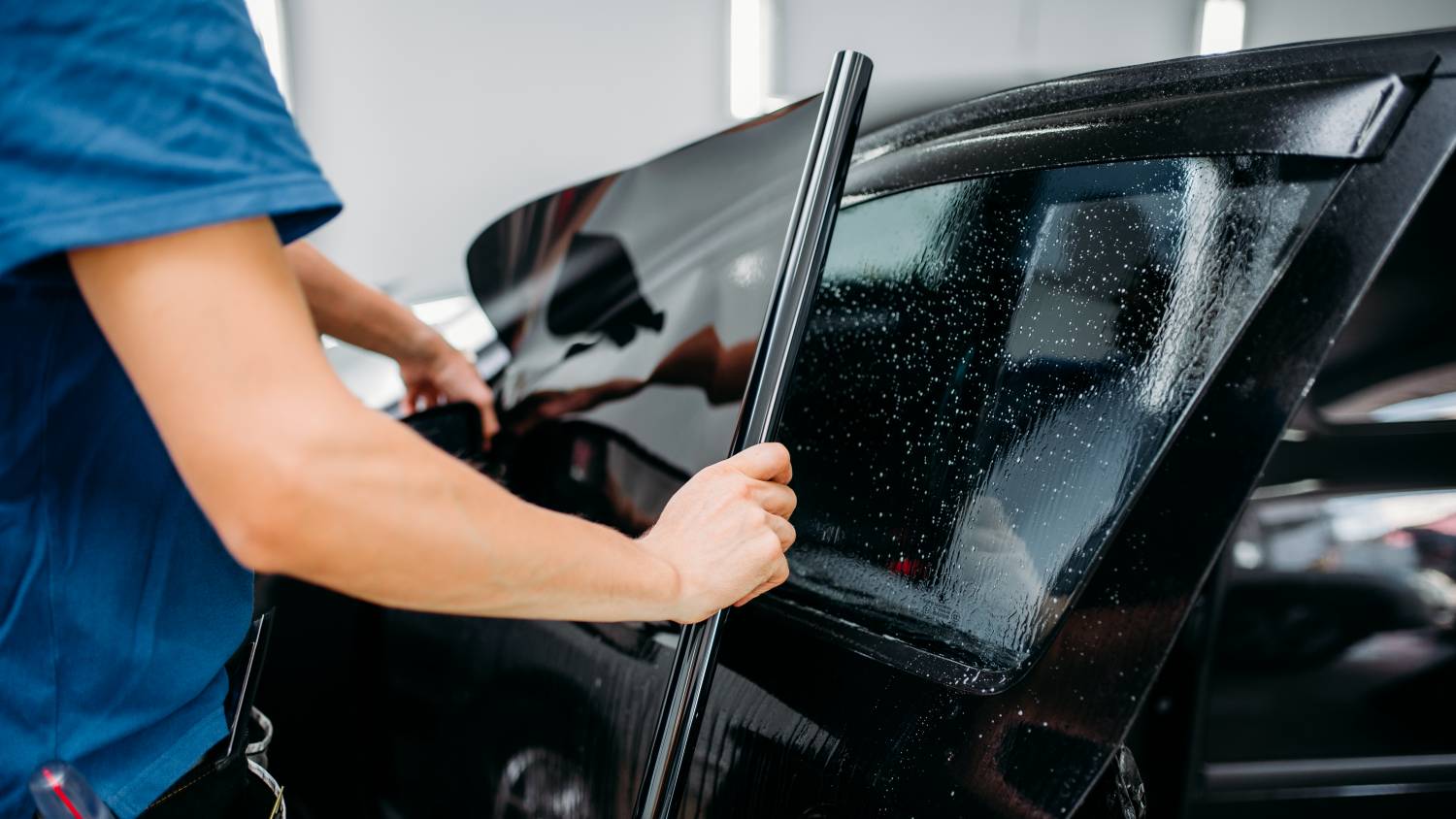 How much is it to tint car windows?
Get a free quote now
Post to find a price. It's free and only takes a minute.
Price guide
£200 - £500
Find car window tinting specialists, fast

Post a task with your price in mind, then get offers.

It's free and takes only a minute.

See how it works
Having your car windows tinted is a good investment, especially if you want more privacy and security or just want to add to the car's overall aesthetic. In addition, it offers plenty of benefits. For example, it protects passengers from harmful UV rays and glass shatters. It also improves overall comfort by reducing heat, especially during summer. 
With these benefits, it can get expensive with window tinting prices ranging from £200 to £500. There might also be added costs depending on the tint quality, car model, and car size. To know more about how much it is to tint car windows, we have created a comprehensive price guide.
Factors that affect car window tinting prices
Many factors affect car window tinting prices near you. It can start at around £100 using a cheaper quality tint but expect to pay four times higher for more luxurious tints. In addition to this, costs can ramp up depending on the vehicle and warranty inclusions.
| | |
| --- | --- |
| Car window tinting price guide | Average price |
| Car window tinting for all windows | £200 to £500 |
| Two-door car window tinting | £160  |
| Four-door car window tinting | £200  |
| Two-door pick-up truck window tinting | £160 |
| Four-door pick-up truck window tinting | £175 |
| Tint film only | £25 to £50 |
Vehicle
The make and model of the car, size and type of window, and year manufactured are crucial in determining the price for window tinting jobs. This is because some car types require more work than others especially if it has curvier windows. 
Of course, the bigger and more windows your car has, the more expensive the cost will be. The year the vehicle was manufactured can also add up to the car window tinting cost, as there might be additional care and maintenance depending on the state of the car.
Quality of tint films
Aside from the vehicle, the quality of the tint is also crucial in determining how much window tinting costs. Fully metallised films with advanced technologies like UV and solar heat protection, glass shatter protection, and glare reduction are more expensive but offer more benefits and better tint quality. Budget window films are more prone to peels, glazes, bubbles, and cracks and will cost you more in the long run.
Service and tint warranties
As mentioned, warranties often come with more expensive window tinting films. This is one of the things that you should ask upfront before availing of the service as it varies per service provider and material to be used. Some warranties offered are:
Colour-safe warranty – ensures replacement of car window tint in case of discolouration and colour fading

Transferable warranty – ensures warranty is still usable even if the car has been sold
Besides this, be wary of lifetime warranty offers and only get this from reputable service providers. It will not be usable if the service provider is no longer existing.
On Airtasker, you'll be able to choose highly rated Taskers nearest to your location. So skip going around town looking for tint shops, and hire skilled locals who can do the job within your car tint price range.
Window tinting rules and regulations in the UK
Darker tints can lead to some driving challenges, especially during low light and bad weather. If you're not aware of how dark you are allowed to tint your windows, here are some window tinting rules that need to be followed to ensure road safety is preserved:
For vehicles first used before April 1, 1985 – at least 70% of light must pass through

For vehicles first used on April 1, 1985, or later – at least 75% of light must pass through the windscreen and 70% in the front side windows
Make sure to follow these rules, as you could incur penalties if your vehicle does not comply. The Driver and Vehicle Standards Agency (DVSA) or police officers use measuring equipment to examine car window tints. They conduct a Visible Light Transmitted (VLT) test to determine if your car windows pass by the government standards or not.
Prohibition, penalty notices, and court summons could be passed down for non-compliant front side windows or windscreens. 
Additional costs to car window tinting
Window tint costs might increase for additional services such as tint film removal or sunroof tint installation. Take note that the average film removal time for a four-door car is two to three hours.
| | |
| --- | --- |
| Car window tinting additional costs | Average price |
| Tint film removal | £50 per hour |
| Front windshield strips | £15 to £25 |
| Security film | £50 to £200 |
| Sunroofs | £15 to £35 |
| T-tops | £50 to £75 |
Moreover, if you also want to have your car wrapped, windscreen replaced, or car glass repaired, that will incur other costs. So to save you time searching for service providers and to ensure you're getting the most bang for your buck, put up a task on Airtasker, and all the needed fixes will be done in no time.
Using DIY tints
How much it costs to tint windows could quickly go sky high. It might be tempting to buy a DIY car tint and install the kit on your own. However, there are benefits in hiring a professional to do the service, as car window tinting usually takes time and lots of patience to master. 
Professionals are more familiar with car window tinting rules and regulations in your area. Failure to follow these could lead to penalties and inconveniences. Experienced window tinters are also experts at installing tints and avoiding annoying creases, bubbles, and debris. Thus, hiring a professional would ensure a lesser risk of window tinting removal in case of mistakes. Your much-loved car will also get the professional care it deserves.  
Lastly, mid to high-grade window tints installed by professionals often last longer and have more variety in terms of tint choice and benefits, such as heat and glare reduction and glass shatter protection.
Tips before installing a car window tint
Now that you know the different factors to consider and how much it is to tint your windows, here are a few tips to help you get started:
Go for a reputable service provider. Read up on online reviews and ratings.

Take note of response times as this could give you an idea of the reliability of the service in case you would need to avail of maintenance in the future

Offer a fair price and discuss added services before the visit to ensure you are both on the same page on how much it costs to tint car windows

Know the level of film tint your car currently has. Window tints range from 5% for a very dark tint to 100% or no tint. Beware of heavily tinted front windows and make sure each window tint passes UK standards before buying a car.
When you're ready and want to take the next step, put up a task for window tinting near you, and soon you'll be on your way to having a safer, more comfortable ride!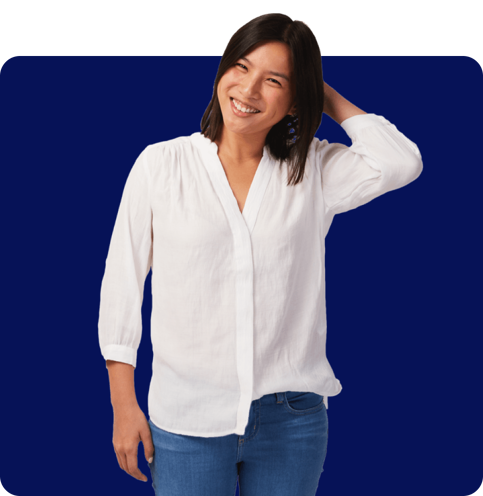 FAQs
Professionally tinted windows usually last around 10 years but might be shorter or longer depending on the tint used and weather conditions.
Car window tinting usually works by limiting the amount of light passing through the glass, making it more challenging to see in low light and bad weather conditions. Window tinting rules ensure that drivers and passengers can still see during these times. With this, it is best to have your window tints installed by a seasoned professional with knowledge and background on window tinting regulations to ensure protection and avoid road traffic accidents.
To find out if your tinted front or rear windows are legal in the UK, best to consult a professional to avoid future inconveniences and undergo necessary fixes to ensure your vehicle is compliant.
It's free and takes only a minute.