Home

/

Car Detailing Cost Guide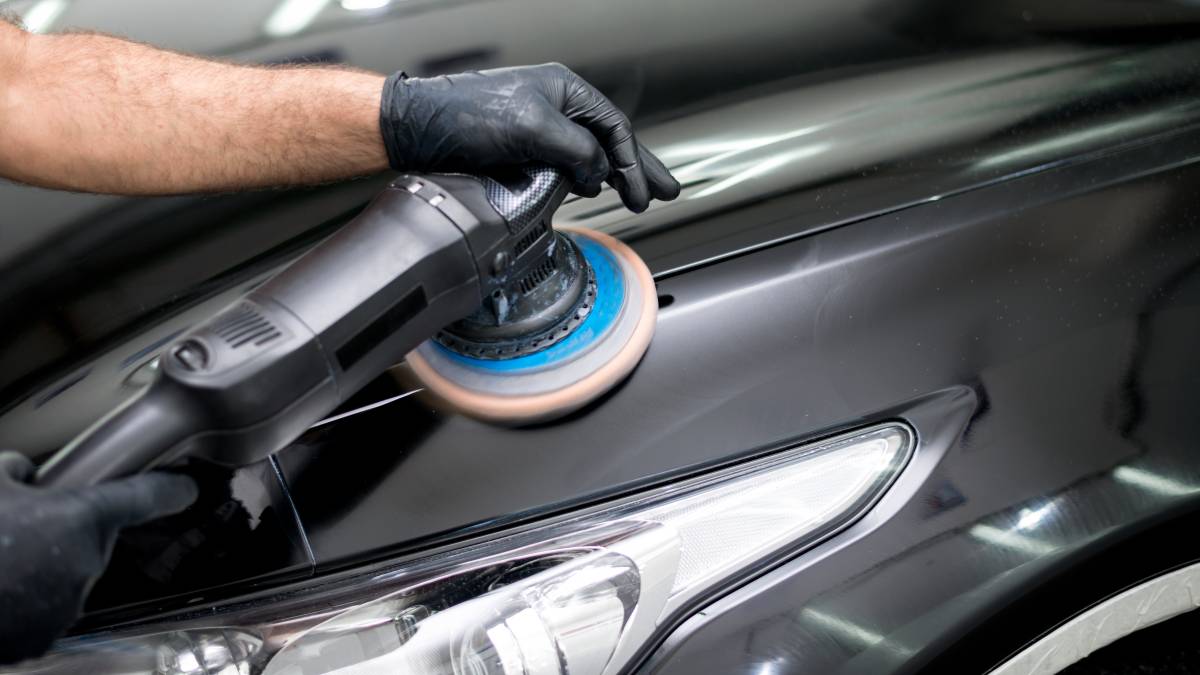 How much does it cost to detail a car in the UK?
Get a free quote now
Post to find a price. It's free and only takes a minute.
Price guide
£35 - £800
Find car detailers, fast

Post a task with your price in mind, then get offers.

It's free and takes only a minute.

See how it works
Last Updated on February 21, 2023
What is the cost to detail a car?
On average, prices for car detailing range from £80 to £200. However, premium or specialized services may cost higher. The cost of detailing a car can vary depending on factors such as the size of the vehicle, level of service, location, and additional treatments required. It's recommended to contact local car detailing providers to get accurate pricing.
Car detailing price list
| | |
| --- | --- |
| Service | Estimated cost |
| Basic car detailing | £37 to £183 |
| Full car detailing | £250 to £800 |
| Interior car detailing | £62 to £125 |
| Exterior car detailing | £93 to £125 |
| Paint correction and protection | £205 to £851 |
| Tire cleaning and protection | £85 to £160 |
| Glass sealant | From £65 |
| Engine and bay detail | From £250 |
| Fabric hood restoration | From £250 |
| Dent removal (paint-less) | From £85 |
| Scratch repair | From £70 |
| Crash paint repair | From £300 |
| Leather cleaning and conditioning | From £90 |
| Alloy wheel refurbishment | From £80 |
| Headlight restoration | £23 per light |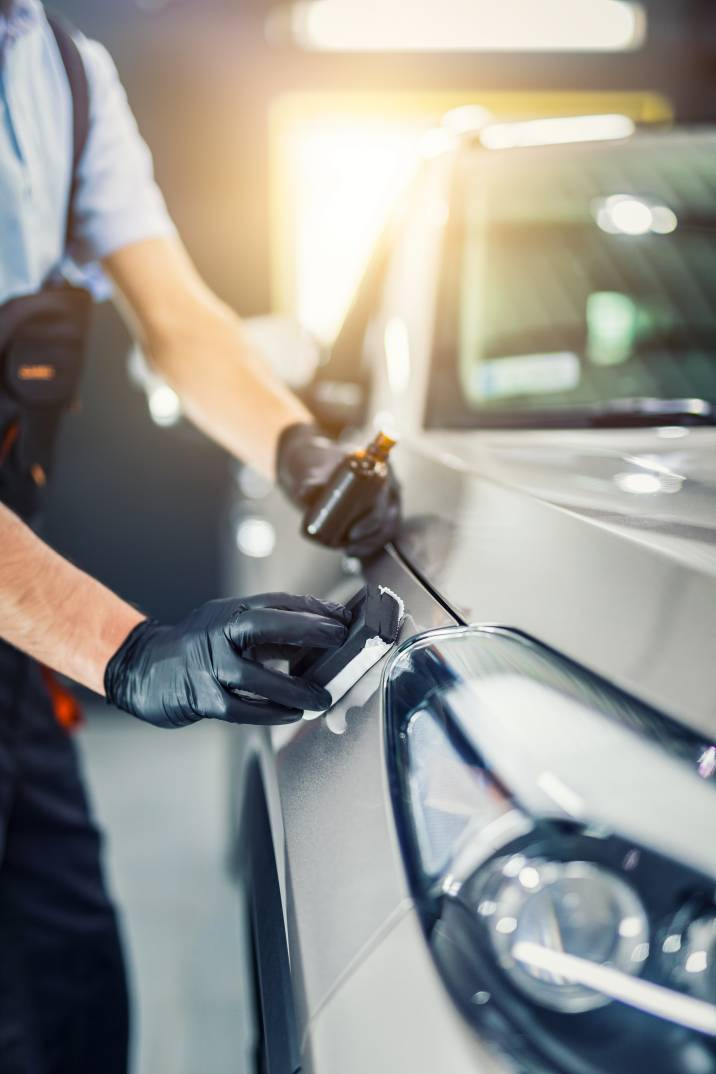 Specialists offer various packages for your car-detailing needs. Here are the most common ones:
A basic car-detailing service typically includes washing, tyre cleaning, waxing, mirror cleaning, window cleaning, interior polishing and disinfecting, and spray coating. It costs around £37 to £183, depending on the size of your car and the complexity of the job.
If you want extensive cleaning, a full-detail car wash costs £250 to £800. It includes interior vacuuming and deodorising, paint protection, engine cleaning, and add-on services. Some specialists also offer discounts on weekdays if you want to save money.
Interior car detailing includes:
Vacuuming and shampooing mats, carpets, and upholstery
Cleaning window seals, dashboards, and air vents
Treating leather
Removing fabric odours
Treating car interiors is very important because of heat and UV exposure. Car interior detailing costs £62 to £125.
Exterior car detailing costs £93 to £125. This service includes:
Window cleaning and treating (rain repellent)
Tyre cleaning
Alloy wheel cleaning
Contaminant and tar removal
Waxing
Consistent exterior car detail helps prevent damage, corrosion, and costly repairs in the long run. However, prices can go higher for specialised services.
Factors affecting professional car detailing costs
Different things affect car-detailing prices. Here are the most significant ones:
Car size
The bigger your car, the higher the prices will be. A small saloon typically requires around £35 for basic detailing, while a bigger one might require £55. Larger vehicles, such as vans and trucks, often have special quotes.
Car type
Vintage and recreational cars need special handling and care compared to other car types. Hence, costs will be higher.
Your location
If you live in bigger cities, car-detailing prices are often higher due to the demand and operational costs. Here's an overview of average car-detailing prices per city:      
Service type
Car-detailing specialists address different needs. For example, if your car has accumulated swirls and scratches through the years, you might benefit from a cut-and-polish or paint protection service. Car paint detailing costs start at £200, while crash paint repair starts at £300.
What else can car detailers do?
Some car-detailing experts offer upgrades, such as premium products, specialised handling, or advanced car servicing. You can also book a one-off service if your car is still in good condition and you want to improve a specific part. Your options include the following:
Tyre protection
Engine and bay detail
Carpet, mat, and upholstery shampooing
Fabric odour removal
Headlight restoration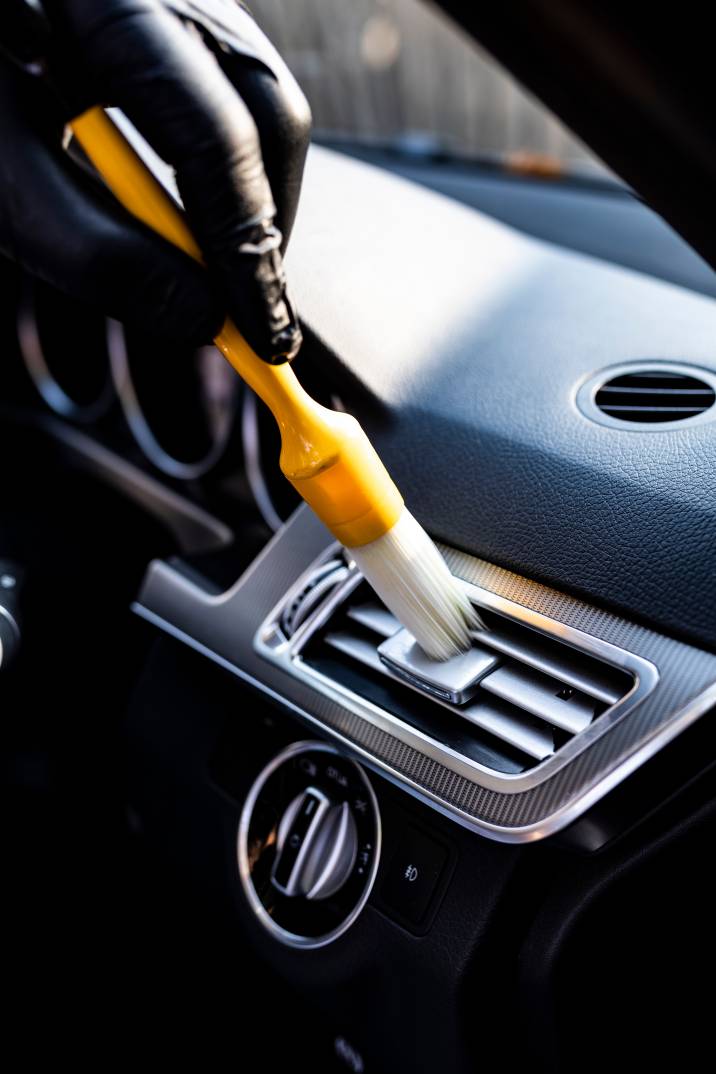 Reasons to book a car detailing service
Car detailing can get pricey, especially if it's your first time availing of the service. While it sounds simple, the service goes beyond your regular car wash and requires top-to-bottom cleaning. If you're tempted to DIY to save money, here's why you should think twice:
Professional car detailing fixes accumulated damage and prevents other problems. Car detailers can connect you with reputable specialists, like auto electricians and mechanics, if further repairs are needed.
It helps you make the most of your auto investment by enhancing the overall look of your car and increasing its potential resale value.
It spares you from buying special products and equipment you'll only use a few times a year.
Car detailing is a tedious and labour-intensive job. Hiring a service will give you time for resting and bonding with your loved ones.
It prevents personal harm from the improper handling of tools and chemicals.
Post a task for car detailing
Now that you know how much car detailing costs in the UK, here are some tips for filling out the request form:
Establish your goal. Are you planning to sell your car, or do you want a refreshed look for an occasion?
Research and investigate the necessary services for your goal. Suppose you are preparing for an occasion and want to enhance the exterior of your car. In that case, focus on exterior car-detailing services. An interior service might be more helpful if your car interiors have accumulated stains and debris over time.
Write all the details in your post and wait for replies. Ask for packages, especially if your car needs detailing several times a year.
Are you ready to book a car detailing service? Whether you need a complete vehicle detailing or just a quick wash, get personalised quotes when posting a Task on Airtasker!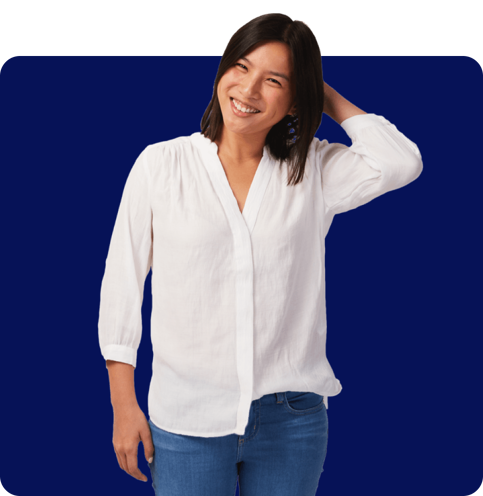 FAQs about car detailing
A car wash involves manually or automatically cleaning a car and often focuses on the exteriors. Car detailing is a more thorough inspection of both interior and exterior features.
Aim for three to four times a year, especially if you drive daily or live in colder regions with rough roads. Doing this will keep your vehicle shiny and sturdy.
It depends on the condition of your car. The job can take a couple of hours up to a full day. Consult a specialist to get a more accurate estimate.
It's free and takes only a minute.