Home

/

Bathroom Tiling Cost Guide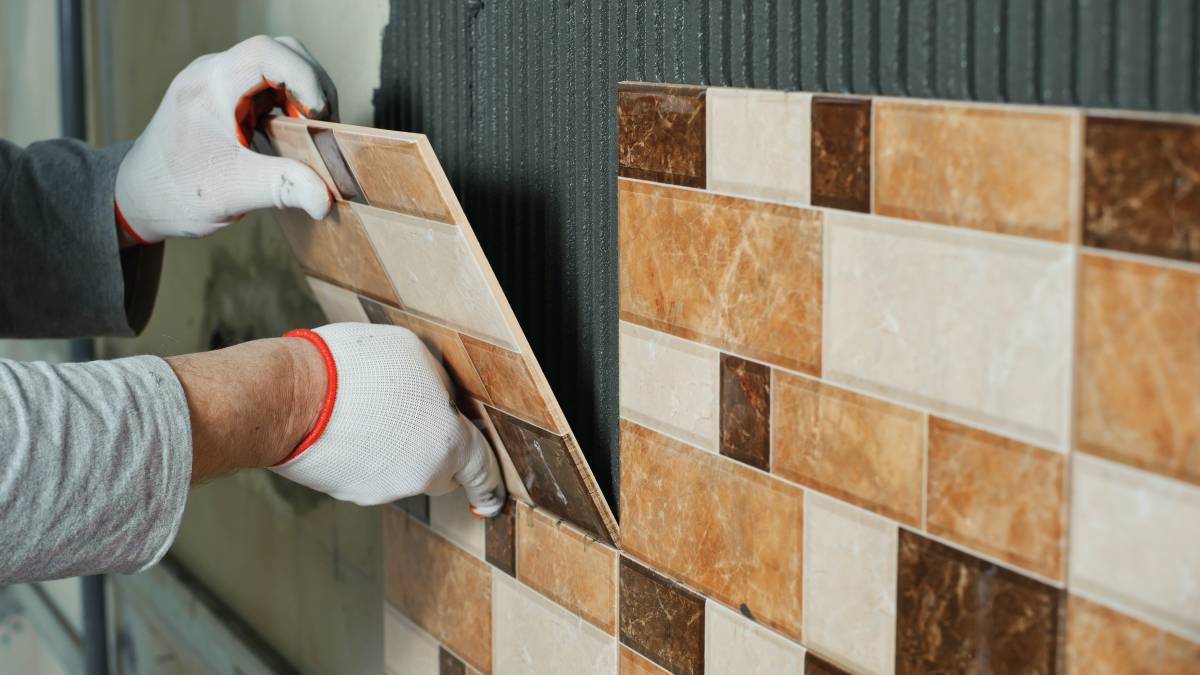 How much does it cost to tile a bathroom?
Get a free quote now
Post to find a price. It's free and only takes a minute.
Price guide
£300 - £2,000
Find bathroom tilers, fast

Post a task with your price in mind, then get offers.

It's free and takes only a minute.

See how it works
Whether you dream of a seafoam sanctuary or a bright white space to freshen up in, the right tiles can make a huge difference. But how much does it cost to tile a bathroom in the UK? In Britain, the average cost to retile a bathroom is between £300 to £900 and takes one to four days.  
Fair warning: if you've got big ideas, you might need a big budget to match. An expensive tile or large space could see you spending £2,000 (or more). But if you choose a cheap tile or stick to just a tile trim around the bathtub, you can cut costs dramatically to around £200. Extra thrifty thinkers might source tiles ahead of time and just need someone to install them; this can be a way to save money on materials. 
Ready to make a splash without splashing the cash? Read on for our comprehensive bathroom tiling price guide.
What factors affect the overall cost of bathroom tiling?
The average cost to tile a bathroom in the UK is based on three main things:
Type of tile you choose

Size of your bathroom

Labour and materials
Type of tile you want to use
You might have a vision for your ideal bathroom. Think wall-to-wall bright azure blue, an earth-toned limestone look, or a nature-inspired mosaic. Whatever your dream looks like, it is worth doing your research.
The quality, style and size of your tiles will all influence your final cost. In general, traditional porcelain and ceramic tiles are the most popular choices.
Porcelain is waterproof, making it a great long-term choice, but you will need someone who has worked with porcelain before to do the job, as they can get damaged if mishandled. Save time (and money) from the start with a quote from one of a porcelain tiler near you.

Granite and other natural stone tiles are very durable but can be on the more expensive side. 

Vinyl bathroom tiles are a cost-conscious choice that gives a similar look to stone or ceramic with lower pricing. Just make sure the tile you choose is waterproof and will be easy to maintain in a bathroom. 
Area of the bathroom you want to tile
How much does it cost to tile a small bathroom? It depends! Whether you tile the whole room (walls and floor) or just a tiny space, your cost will always depend on the area you want to tile. For example, how much it costs to tile a bathroom shower may differ from a splashback above the sink.
If you plan to tile the floors and walls of a large bathroom, you will need more tiles, meaning it will take more time to install them. This increases the cost of both labour and materials. 
If you are only tiling above the sink, costs will be a lot lower. Most tilers will quote you per metre squared, so you will want to measure the area before getting splashback quotes.
Complexity of bathroom layout
Complex layouts require a complex fit-out. If your space is an unusual shape, has unique features or you have complicated concepts, your tiling project might end up costing more. The more the tiles have to be cut, the more expensive the job becomes. It also makes laying the tiles trickier, so it will increase the cost of labour.
Cost of labour
Tilers typically quote based on the area they are tiling and includes labour plus materials. Labour is calculated on an hourly or day rate. A typical tiler will charge around £35 per hour and £200 per day. Location will impact the price of labour, e.g., in London you can expect to add 10-15% to those figures.
The most accurate way to calculate the total cost of tiling your bathroom is to get a quote based on your needs. 
Average cost to tile a bathroom based on size and material
The average cost varies based on size, layout, and type of tile (ceramic, a popular choice or granite, which is more expensive). In this table, we take you through the typical costs based on different types of tiles and bathrooms. These are based on fully tiling a bathroom, including walls and floor. If you only do a floor, wall, or splashback tiling job, you'll pay less.
How much does it cost to get a bathroom tiled? Our team has done the research for you. Check out our table below for a full breakdown of tile costs: 
Bathroom size

Type of tile

Average cost (labour + materials)

Small bathroom

Ceramic

£600-£1000

Granite

£1,500-£3,000

Medium bathroom

Ceramic

£900 - £2,000

Granite

£2,600 - £3,000

Large bathroom

Ceramic 

£2,000-£5,000+

Granite

£3,000 - £8,000+
The best way to plan your bathroom budget is to get a quote from a tradesman in your area. They can also help you figure out the best kind of tile for you, one which has your desired look and stays within your budget. 
Optional extras: Additional costs to consider
When considering the costs of retiling your bathroom, here are some other factors to keep in mind:
Sealant - Some tiles need to be sealed, while others are naturally waterproof. Ceramic and porcelain tiles do not require sealant. Granite, and other natural stone tiles, need to be sealed to stop water seeping in (natural stone is porous). Even if you get tiles professionally fitted, you will have to seal them yourself. This is an easy DIY task, and a sealant spray will set you back around £30.

Tile removal - Old tiles need to be removed, along with their original grout and adhesive. A tiler might offer this service at an additional cost, or you can look into doing it yourself.

Plastering - Walls need to be prepared before the tiling process begins. If the walls aren't finished or are uneven, this could cause delays. Speak with your tiler about whether they can come and prep the walls or if you should do this yourself before they arrive.

Underfloor heating - While retiling, why not consider underfloor heating? There is no better feeling than getting out of the shower and your feet finding a warm floor—especially in winter—underfloor heating costs around 110 per m2. 
Thinking of getting one of these additional services? Speak with a professional about your tile installation project. Experts in the trade can help you precisely work out what you need to make your new bathroom dream a reality. 
Tips on how to keep bathroom tiling costs down
Now that you know how much it costs to tile a bathroom wall or floor, you may be wondering how to keep costs down. If you are fantastic with DIY, you could save some money while re-doing your loo. The following tasks are ones you might be able to do yourself:
Ripping out existing tiles
Got a hammer and chisel? If so, you're ready to rip out your tiles. Removing old bathroom floor tiles is just a matter of using the chisel to unstick each tile and remove it as you go. Find a loose tile or crack a tile with your hammer, then remove the pieces with your chisel. Make sure to wear safety glasses and cover up anything that might get damaged, like mirrors, baths, and sinks. Don't forget to dispose of the old tiles responsibly via a trip to the tip or hiring a small skip for rubble.
Sourcing your own tiles
Sourcing your own floor and wall tiles takes some research, but you might end up getting a better deal. You will also need to source adhesive and grouting material. 
Before making any purchases, check with a bathroom tiler that you have the right kind of grout and adhesive for the tiles you've chosen (adhesive and grout can be complicated and depend on what they'll be fixed to).
Whether you need someone to manage the whole process or just want a hand for the trickier bits, hire a professional installer on Airtasker and get a quote for as little or as much support as you need!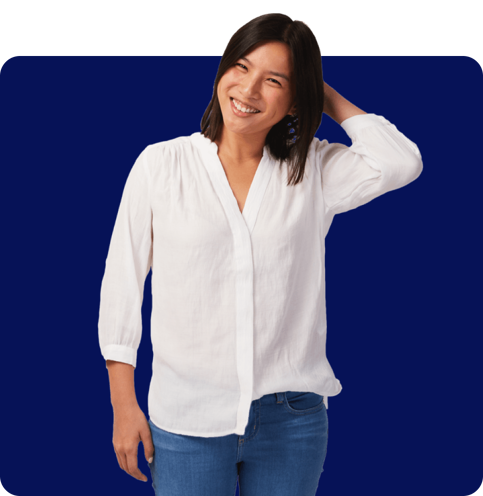 FAQs
In general, tiling is pretty straightforward, so it could be worth trying to tile yourself! Just be prepared for it to have a slightly less professional finish. After all, tilers spend their whole careers perfecting these skills. It might be best to get an experienced bathroom tiler if you are retiling to sell or hire a regrouter to freshen up your small or larger tiles. This will ensure the best finish.
The best material depends on what you want in terms of look and your budget. In general, these materials suit bathrooms: ceramic and porcelain (these are the most popular for a reason), natural stone (granite, limestone, slate, terracotta), quarry, quartzite, vinyl, and glass.
This depends on the type of tile you choose and how well you care for them. Manufactured tiles last around 75 years. Natural stone tiles can last more than 100 years when properly maintained.
If you ensure you have sealed your tiles and chosen a suitable grout, the main thing is to gently clean them as needed to avoid water damage. For natural stone, which is porous, re-seal your tiles every few years. Avoid extremely harsh or alkaline products, which can ruin the sealant.
It's free and takes only a minute.