Home

/

Side Hustles for Physicians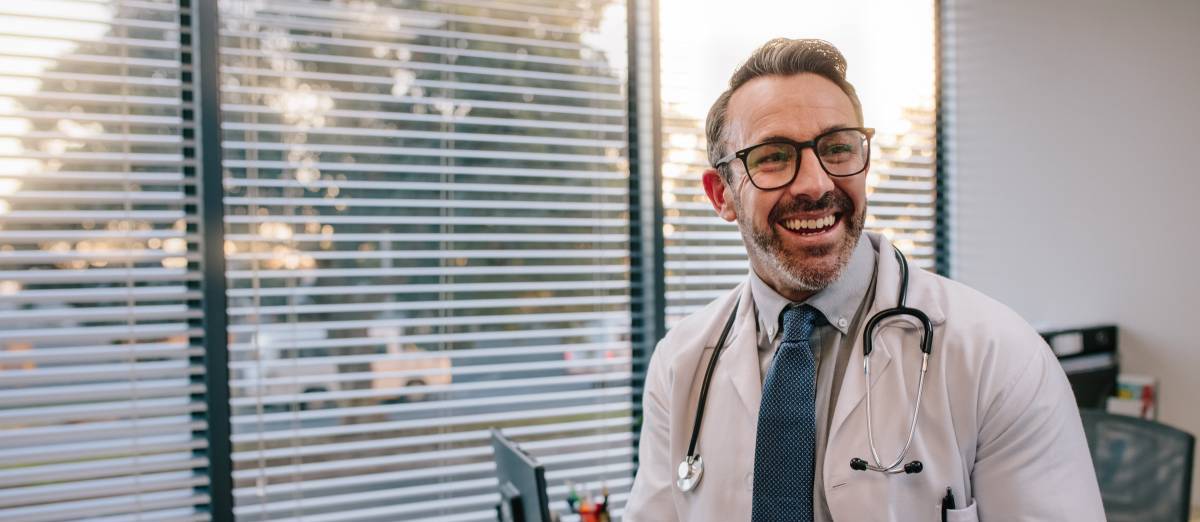 10 profitable physician side gigs
Check out our guide to physician side gigs which includes fields within and outside medicine!
Take on a side hustle
Physicians are some of the highest-paying jobs in the country, with specialty-grade doctors' salaries starting at £50,373. Doctors-in-training, on the other hand, get a basic salary of around £29,384. You may be seeking out medical side hustles to help finance your studies. Or you're simply looking to supplement your salary by pursuing your other interests.
Read our guide to learn some of the physician side gigs you can take on so you can earn more money!
10 healthcare side hustles for physicians to explore
1. Tutoring
The medical field is constantly changing, so why not offer talks or webinar sessions to fellow medical professionals to boost their knowledge? You can cover a broad range of topics, such as patient safety, system redesign, and healthcare reform and its implications.
2. First aid training or health-related instructing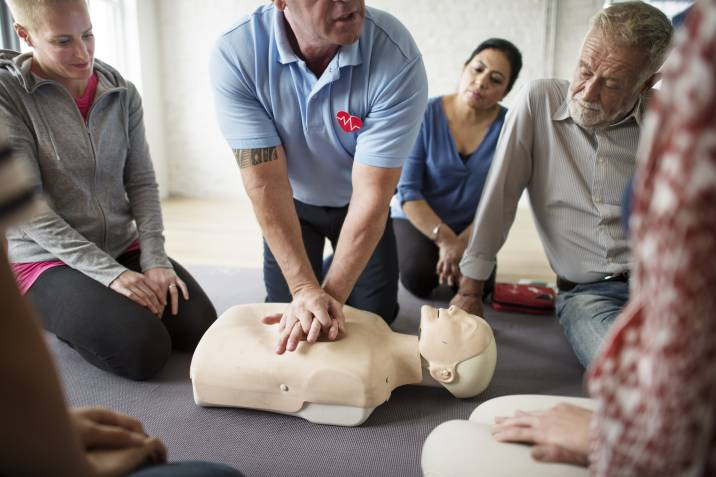 First aid can save lives. It gives people the tools to prevent a medical situation from becoming worse. And this can be done by anybody as long as they are appropriately trained.
First aid instructors earn an average of £14.51 hourly. Since physicians already know how to administer first aid, this will be a fulfilling and low-stress side gig you can do. You can also teach classes on different health-related subjects like nutrition, injury prevention, or rehabilitation after surgery.
3. Private practice
As a private doctor, you will typically practice alone with minimal staff. This is ideal for physicians who want to manage their schedules. Private doctors will not only enjoy independence but also get the chance to form close relationships with patients.
Private physicians can earn an average of £40 to £60 hourly depending on which state they practice in. 
4. Fitness or personal training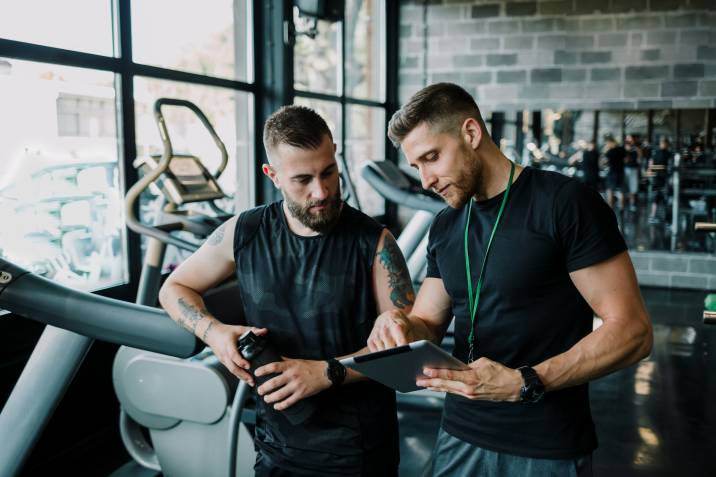 As a physician, you will know the importance of staying in shape to be healthy. If you choose to become a fitness instructor, you can meld these two practices together to come up with regimens for different patients, see how exercise affects different parts of the body, or even specialise in treating sports and exercise-related injuries.
Fitness instructors earn an average of £13.72 hourly. Find a course near you at the National Career Service to jumpstart your fitness training career. 
5. Administrative work
Medical administrative workers perform admin functions for a hospital or clinic. They are armed with medical knowledge in terminologies and applications. This type of role combines direct and indirect patient care duties that require a strong balance of organisational and interpersonal skills.
Admin workers earn an average of £11.95 hourly.  
6. Medical writing
If you like to write in your free time, why not take it as a side job? Medical publications often need physicians to write for them, as physicians offer a scientific take when writing about a medical issue. A type of article you could write is a review of a new drug that a pharmaceutical company is about to offer.
Getting a membership from medical writing groups like the European Medical Writers Association (EMWA) can get you benefits like networking with fellow writers and furthering your knowledge.
7. Expert witness
Lawyers may need to get in touch with physicians when a case they are working on involves a medical issue. Sometimes, a doctor may even be called to court as an expert witness to give their professional opinion. 
You can earn between £26.92 hourly as an expert witness.
8. Medical equipment rental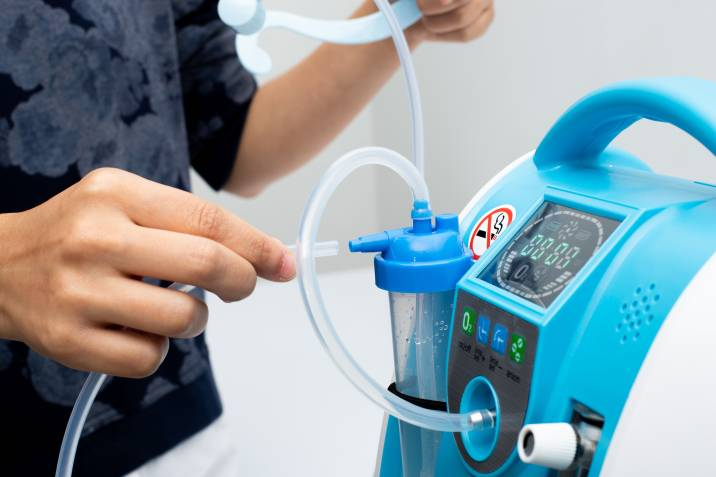 If you're a business-savvy physician who has medical equipment on hand, why not create a rental service? This could be targeted at healthcare professionals who are starting out their practice or for patients who need at-home care.
9. Home healthcare business
Ever considered working from home? With the rising demand for healthcare, starting a health service business can be an excellent opportunity for a business-minded physician. This way, you can reach more people and offer them a convenient way to avail of healthcare services.
Some markets include medical labs, ambulatory surgery centres, outpatient clinics, and kidney dialysis facilities. 
10. Translation or interpretation
There are many types of translation jobs available. As a physician, you may choose to become a part-time health or medical translator, as they help patients talk to different healthcare workers and medical staff. You may also try to do legal or judiciary translation, where you help individuals with limited English at trials or hearings.
Translators make an average of £12.90 hourly.
Start earning more on the side!
With so many side gigs available for physicians, all you need to do is to find one that works best for you. Choose one that aligns with your goals without compromising your current job.
Want to earn extra income on the side? Sign up on Airtasker and find a side job today!
Income information: Indeed, Talent, Payscale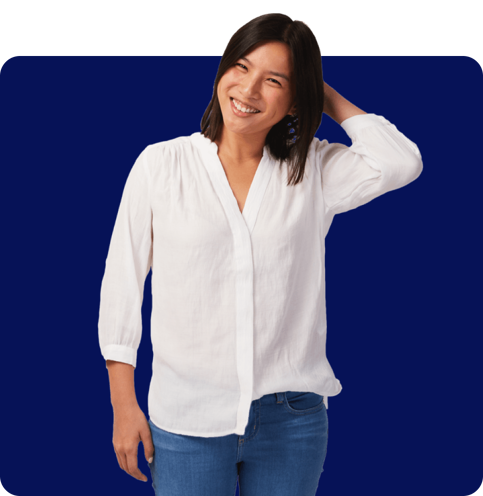 Frequently asked questions
Physicians can make extra money by taking on a side job! Many side jobs are available, from related fields like medical writing to teaching science classes. If you're interested in it, some go far away from the medical field, such as event planning, food delivery, and home maintenance.
This depends on your goals. If you want to supplement your income or are looking to transition out of medicine, having a side hustle can be helpful!
There are many non-clinical jobs available! You may pursue teaching in medical school, become a hospital administrator, work as a medical consultant, get employed as a pharmacologist, or focus on pathology. 
If you're a business-savvy physician, you have plenty of business options! Consider your personal interests and do some research to find out what ideas to pursue. If you're tech-savvy, building a medical app, website, or software could be useful. You may also look into selling products like skincare or natural health products. If you prefer service-oriented businesses, you can consider setting up a home healthcare service, spa retreat, or an online pharmacy.