Home

/

Wall Plastering Cost Guide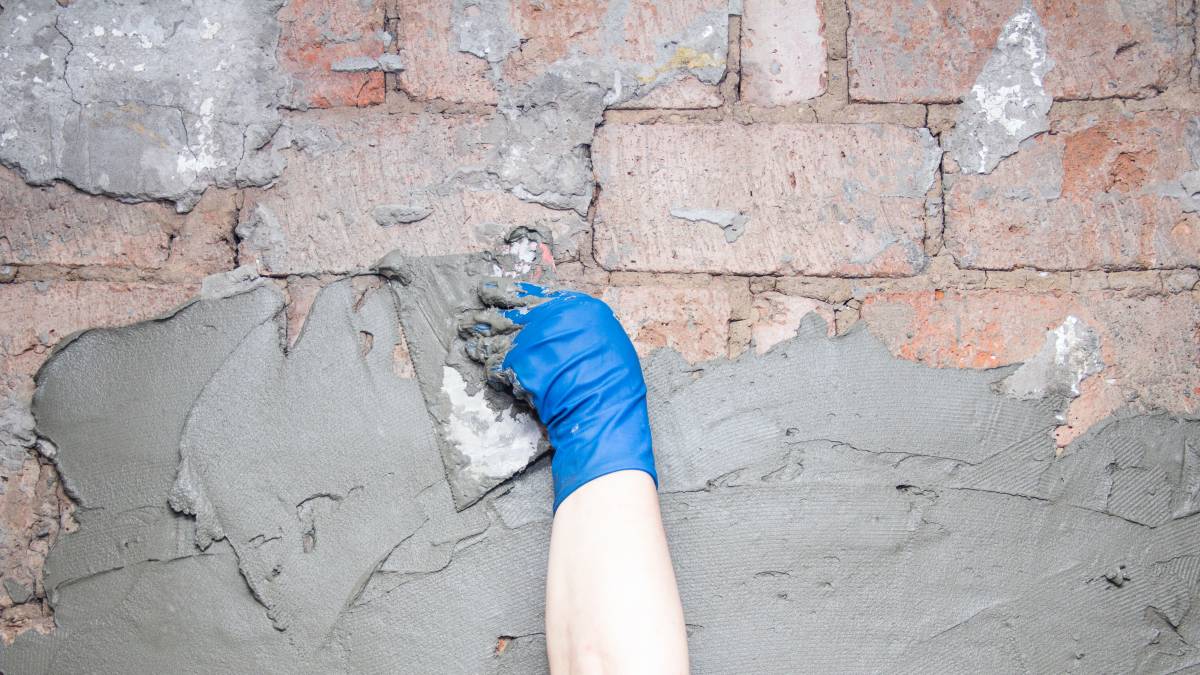 How much does plastering walls cost?
Get a free quote now
Post to find a price. It's free and only takes a minute.
Price guide
£5 - £10
Find wall plasterers, fast

Post a task with your price in mind, then get offers.

It's free and takes only a minute.

See how it works
Have you ever thought of refining the looks of your home's foundation? Or do you notice some wall blotches that bring dissatisfaction and concern? After all, your home is where you relax and doze off after a long, tiring day, and indeed, you want your space to be as perfect as possible. This problem can easily be fixed through wall plastering.
Plaster wall repair cost varies accordingly with a lot of factors. These are your wall's surface size, the quality of your wall's old plaster, and the difficulty of the job. If your question is how much is it to plaster a wall, contractors usually price at £5 up to £10 per square metre, or a total of £370 up to £1500, depending on the type of service you avail. 
If you feel like a newbie, worry no more! We will answer the most common questions: how much to plaster a wall? How much to re-plaster walls? We have compiled a price guide below for you.
How much does it cost to plaster a wall?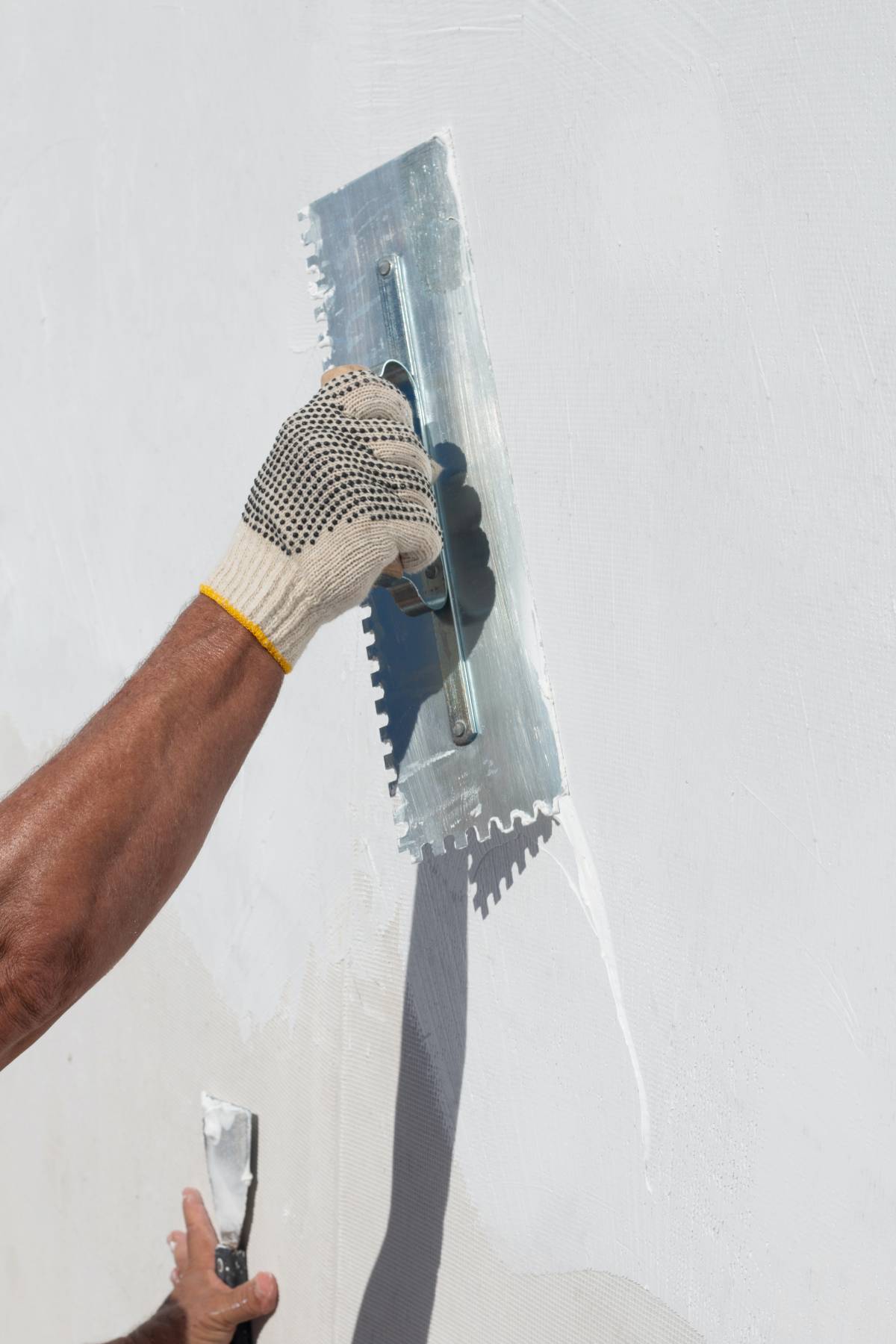 Take into account the following when determining your budget: the dimensions of your wall/room, the total cost of materials needed, and the labour fee. In such conditions, the size of your wall will be measured to know the materials and time that should be allocated for it. 
Usually, contractors use the distinctions "small", "medium", and "large" in determining your wall's size as five square metres have no distinctive price difference when compared to an area of six square metres. Aside from these, other factors also play a role in your total amount, such as accessibility and location that will be discussed in the next section.
The prices below are based on a space covered by four walls. So the lesser walls involved, the lesser expenses for you. A separate transaction is required if you want your ceiling plastered.
Patch repair
Patch repair is the simplest among all the operations of wall plastering because it means that your wall has only slight damages, maybe tiny holes or small spots of plaster that are loose. Expect a price range between £75 up to £125, subject to modifications. 
Labour cost 
Labour cost usually depends on your location. Prepare an amount of £15 to £25 per hour.
Wall plastering price list
Re-plastering a wall/room
Plasters naturally wear over time because of several factors (e.g., vibrations caused by moving objects, the plaster's settlement, the atmospheric conditions, or poorly built output), and depending on the state of your wall, you might be suggested to either simply skim your wall, or to replace your plasterboards and the plaster. 
If you think that your wall can still be repaired, some contractors offer plaster repair instead of re-plastering. Here is the price range for re-plastering a wall/room:
| | |
| --- | --- |
| Area of the surface  | Price range  |
| Small room  | £370 to £500 |
| Medium room  | £430 to £550  |
| Large room  | £530 to £700 |


Plastering a wall/room
There are different types of plaster, and here are the basic types: 
Drywall plaster

Cement plaster

Gypsum plaster

Wet plaster

Ornamental plaster
Plasters make your walls more fire-resistant, which makes this a worthy investment. Adding a plaster to your drywall comprises several layers (i.e., render, floating, and setting), which explains the gap between these prices compared to re-plastering a wall. See the table below for price range for plastering a wall/room:
| | |
| --- | --- |
| Size of the surface  | Price range |
| 1 sqm | £5 to £10 |
| Small room  | £595 - £700  |
| Medium room  | £575 - £1,000  |
| Large room  | £995 - £1,500  |


Factors affecting the cost of wall plastering
Aside from its aesthetically pleasing touch to the wall, wall plastering has other advantages. When applied to your drywall or rough brickworks, thicker walls are obtained, giving you a much more durable wall, acting as a thermal barrier from your home's surroundings and a peaceful space with a sound barrier function. You can show your artistic side with the plaster's malleability and smoothness to see a room that is tailored to your liking.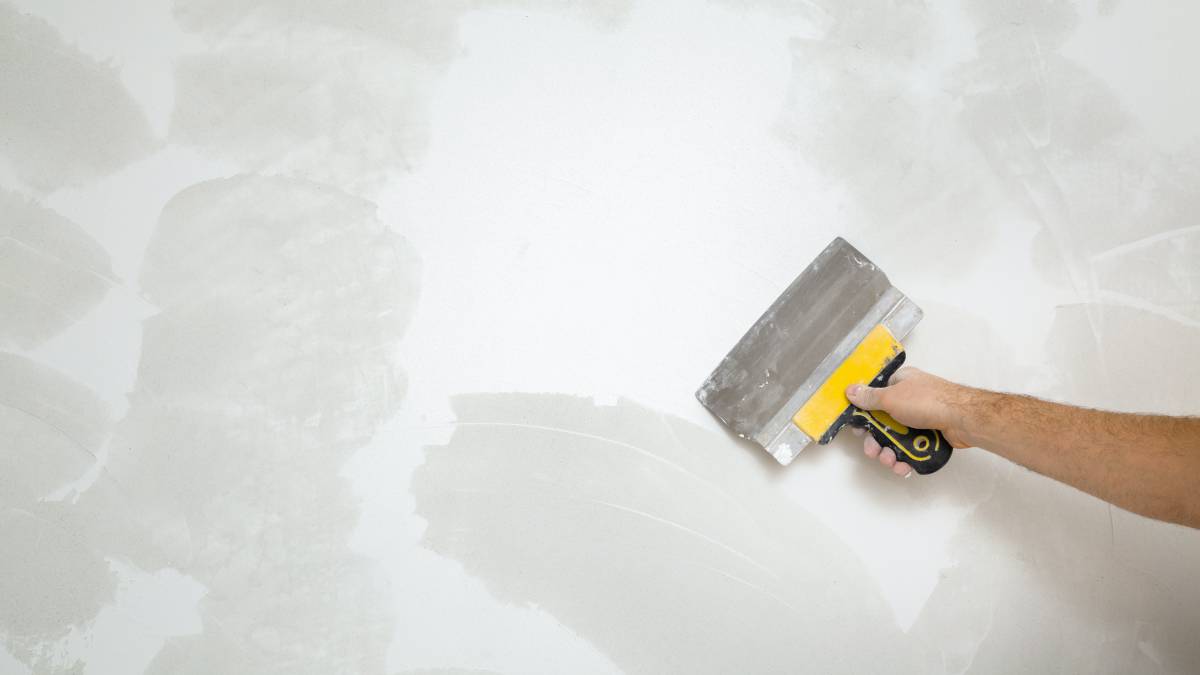 But before going all in, you must consider several aspects that will affect the total cost of your project so you can plan your budget accordingly.
Dimensions of the surface
The biggest price attribution goes to the size of the walls that make up your house. Bigger dimensions, or larger homes, cost more than smaller ones. However, it does not mean that smaller spaces immediately mean easier work. Contractors working in tight spaces find it challenging to work smoothly as they need space for their materials to execute their job properly.
Quality of your current plaster. 

Assessment is recommended to provide the best options regarding the current state of your wall's plaster. Minor blots on your wall may only need patches for it to look new once again. But if the quality of your wall seems to be unredeemable, it will be subjected to re-skimming the surface where a new plaster would be placed above the existing plaster. Expect to pay a lot more if having your rooms skim coated.

Ease of access to the surface. 

The higher your walls are, the more elevation is needed for your walls to be fully furnished from the top to the bottom. In such cases, they bring in scaffoldings to get the job done. These temporary platforms provide access to higher grounds that no average human can reach. So as your walls get higher, expect more expenses for the plastering process. 

Level of difficulty and location. 

Level of difficulty can cost you more as experienced professionals must touch a more complex job. The labour fee that you will pay for will also be affected by where you are. The most expensive areas are the South East and London, while better prices are found in the Midlands and the North.
How do I find a good contractor to work on my wall plaster?
To identify a good contractor to work on your house, we have listed down a few things to take note of for a better home-makeover experience:
For a newly qualified plasterer, you must look for a level 3 Scottish Vocational Qualification (SVQ) or a level one, two, or three National Vocational Qualification (NVQ) in the Plastering field. 

Construction Skills Certification Scheme (CSCS) cards must be found on plasterers employed in construction sites. This will imply that they have acquired knowledge regarding health and safety techniques vital in the workplace. 

Check previous jobs from their past customers, or better yet, ask for their portfolio. An experienced plasterer is a plus.

Ask for recommendations from your family, friends, and even contractors working in different parts of your house.

Ask for a quotation from your chosen plasterer. Quotations provide the cost needed to be supplied per square metre of your wall. In identifying, you will be able to compare prices from different contractors, which allows you to choose the best one alongside their reputation in the world of plastering. 

For more information, you may visit the sites of 

Scottish Vocational Qualification

, 

National Vocational Qualification

, and 

National Occupational Standards

 for a thorough explanation of a plasterer's qualifications. 
For stress-free home renovation, post a task on Airtasker and let us help you
find a wall plasterer within your budget
who can give you the quality you deserve!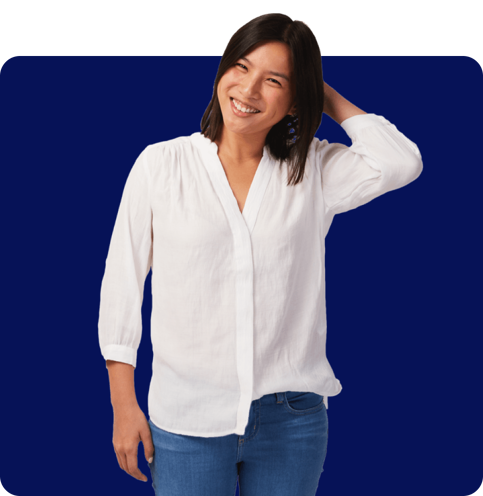 FAQs
It is recommended that you remove, or at least adjust, your furniture to give space to the people that are about to work inside your home. This will allow them to work faster and more efficiently, and it also reduces the risk of damaging any furniture in the space's vicinity that is about to be plastered.
Usually, your walls crack, even if newly plastered, because the plaster may have dried out way too early before the substance has cured completely (e.g., the heat is too high). This type of concern happens often, and even if preparations are initiated extensively, it is difficult to prevent such occurrence alongside other factors (e.g. vibrations and atmospheric conditions).
It is needed as the layers applied to your wall need clean water and electric-mixing equipment.
It's free and takes only a minute.