Home

/

Engine Replacement Cost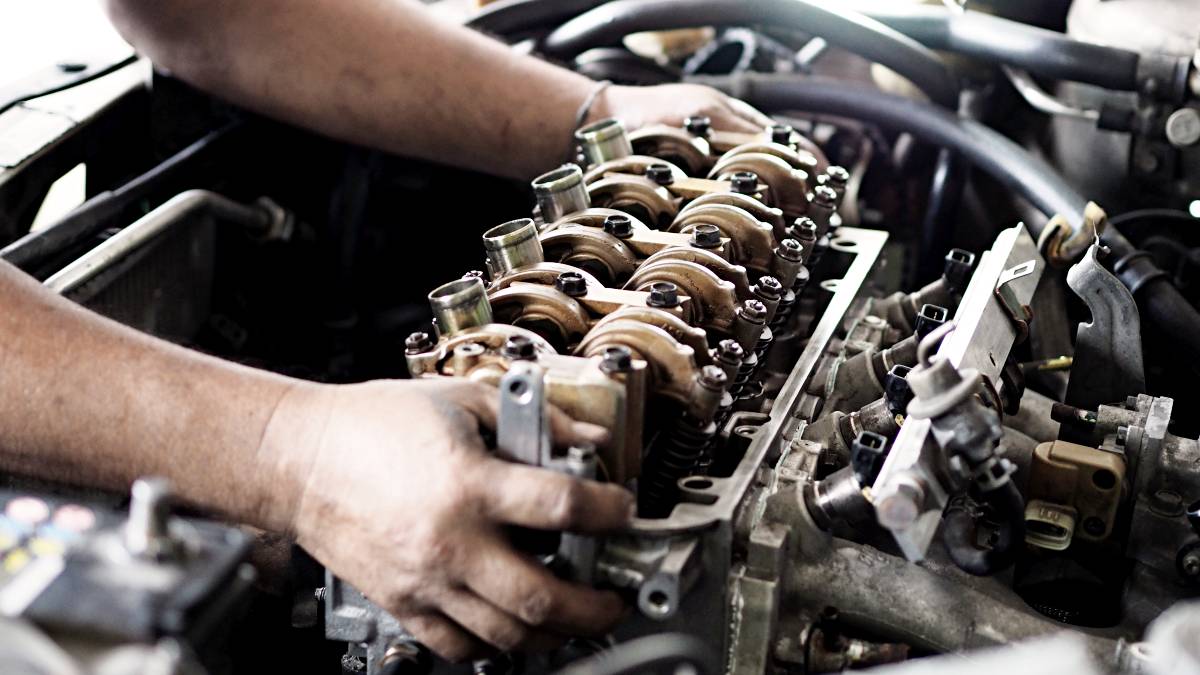 How much does it cost to replace a car engine?
Get a free quote now
Post to find a price. It's free and only takes a minute.
Price guide
£650 - £5,850
Find engine replacement experts, fast

Post a task with your price in mind, then get offers.

It's free and takes only a minute.

See how it works
How much does an
engine replacement cost?
Engine replacement costs range from £1,500 to £4,000 or more. However, prices can vary significantly depending on the specific circumstances, including the type of engine being replaced and any additional repairs required. The cost of engine replacement in the UK can vary depending on factors such as the vehicle make and model, engine type, and the complexity of the job. 
Basically, new engines cost almost as much as the market value of your car. It's overwhelming, but you don't have to dive into it unprepared. You can use the figures estimated in this price guide as a benchmark for your budget. Get a professional mechanic to properly diagnose your vehicle's engine before committing to an engine replacement.
Signs that your engine is failing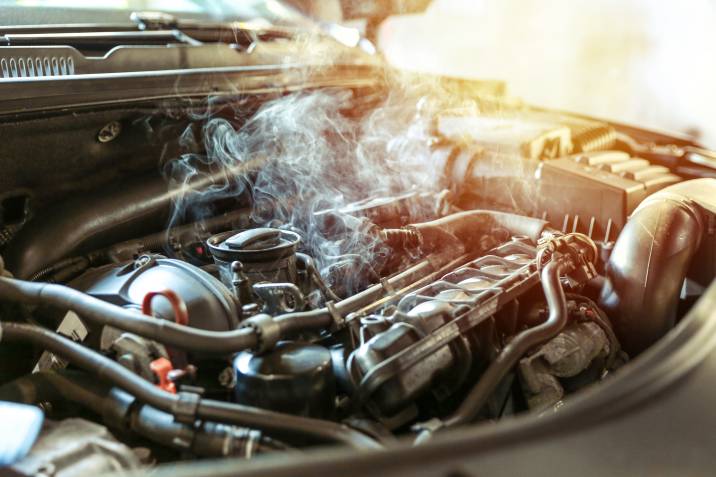 Engines can enable cars to travel hundreds of thousands of miles, and they can last a lifetime. So what causes engine failure? Since everything in your vehicle is connected, engine failure can manifest differently. Here are a few things you can look out for:
Check engine light - Almost all modern vehicles have this. The light will detect minor and major issues, so take your car to a nearby mechanic for a detailed diagnosis.

Performance dip - This can mean slower speeds, groaning, or stalling. Once you feel your engine isn't running smoothly, take it to a mechanic.

Engine knocking - The knocking sound is caused when the air and fuel mixture creates micro explosions inside your engine's cylinder or when there's a failing engine bearing and other mechanical issues.

Grinding noises - It's bad if you hear your engine grinding every time you use it. This means there is a lack of lubrication, which results in metal-on-metal contact among moving parts. 

Exhaust Increase - Much smoke from your vehicle signifies something that shouldn't be burning in the engine.
Price list for car engine replacement
Note that the prices below will depend on several factors (which will be discussed later). You might also need to cover engine mount replacement costs. 
Car engine replacement cost per make and model
| | |
| --- | --- |
| Vehicle make and model | New engine cost |
| Vauxhall Vivaro | £1000 to £3200 |
| Vauxhall Astra | £750 to £1995 |
| Ford Transit | £695 to £2600 |
| Ford Fiesta | £450 to £1900 |
| Ford Focus | £300 to £1980 |


Labour cost for car engine replacement per brand
| | |
| --- | --- |
| Vehicle brand | Average labour cost |
| Vauxhall | £55 |
| Ford | £65 |
| Renault | £51 |
| Fiat | £46 |
| Volkswagen | £66 |
| Kia | £43 |
What affects engine installation costs?

Vehicle make and model
Since most cars are made to house a specific engine type and size, the cost of engine replacement will depend a lot on your vehicle's make and model. Stock engines for a daily driver or economy car are far cheaper than those for SUVs and sports cars. 


Engine condition
You must decide if you'll get a new, used, or rebuilt engine since product quality will significantly affect your engine replacement cost. 
Brand-new is always better, but it's expensive. 

Used engines are cheaper but risky. You'll need to factor in engine age, mileage, and shipping costs. If it fails, you'll end up spending more.

Rebuilt engines are pricier than used engines but not as expensive as brand-new ones. During a rebuild, your engine is disassembled and inspected. It is then cleaned, and any worn-out or damaged part is restored or replaced to extend the engine's service life and bring it back up to standard. Proper rebuilding makes your engine seem good as new.


Labour fees
Labour prices depend on where you live and your mechanic's skill and expertise. Also, since labour is charged by the hour, an engine swap will cost more the longer the job takes. Sadly, there are no standard fees for mechanics to follow. It's best to find a skilled mechanic and request a quote. 


Additional expenses
What else should you consider when replacing an engine? You might also need the following services: 
Belt, pipe, and hose replacement 

Water and fuel pump repair or replacement

Engine mount replacement 
Post a task for car engine replacement 
Overall, any engine replacement is guaranteed to be expensive. If you find yourself in that situation, professional mechanics will properly diagnose your car and give you sound advice on how to proceed. Log in and post a task with the following details:
Vehicle make and model

Your schedule and budget

Signs of engine failure you've seen
Ask yourself if it's worth replacing your car's engine with a used or brand-new one. Regardless of your decision, Airtasker can connect you with a reliable mechanic near you. Once you find a Tasker, feel free to discuss your options.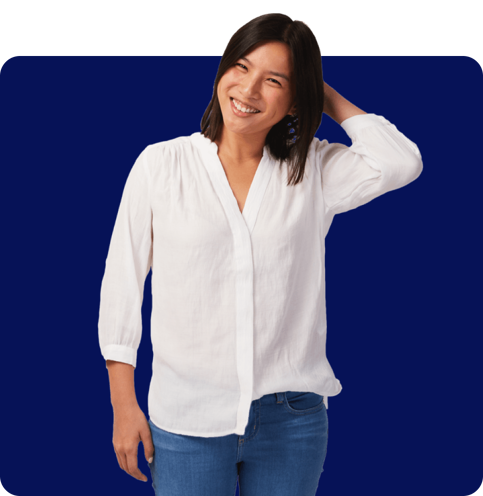 FAQs
If you plan on driving your car for years and it has sentimental value, replace its engine. But if you have the budget, you're better off buying a new car instead.
It depends on your budget and your appetite for risk. If you have the money to spare and the new engine isn't more expensive than the car itself, proceed with the transaction. However, an engine rebuild is the next best thing for those with smaller budgets.
Odometers record the miles run on car engines and other components. But thankfully, you don't have to worry about odometer fraud because replacing your engine doesn't reset the mileage count.
Most car insurance providers don't cover engine repair and replacement unless the damage results from an accident. They could shoulder engine replacement costs but also choose to pay you out instead, especially if the component has a very high price.
It's free and takes only a minute.