Home

/

Bike Service Cost Guide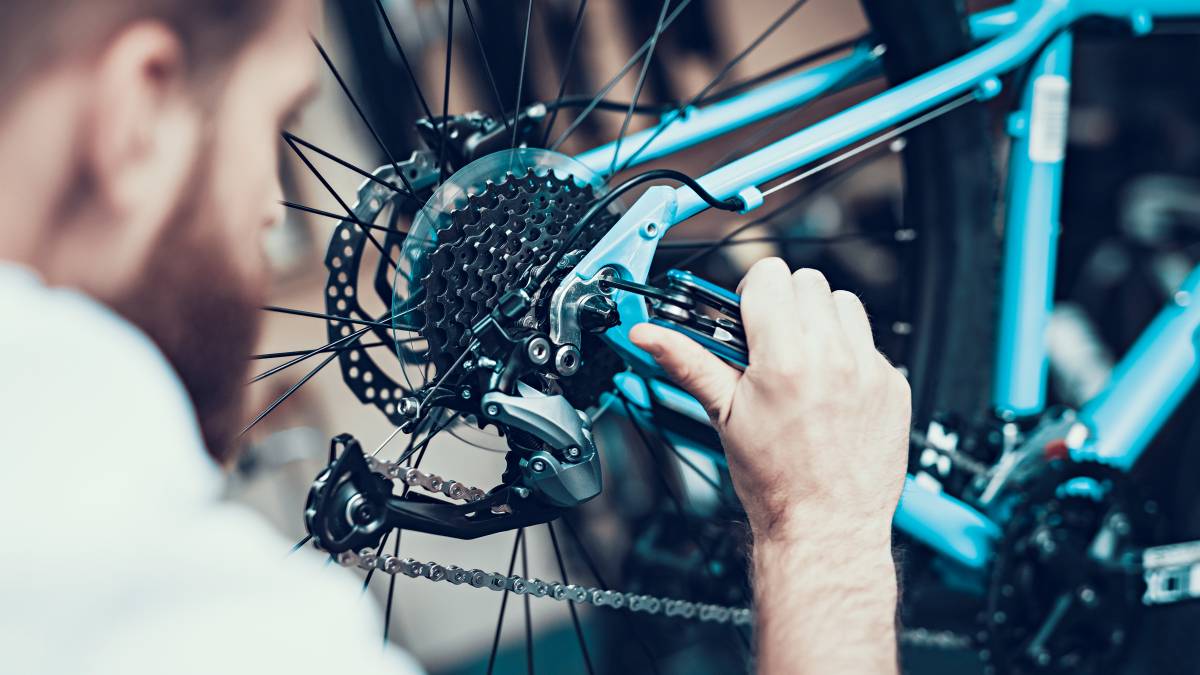 How much does a bicycle service cost?
Get a free quote now
Post to find a price. It's free and only takes a minute.
Price guide
£10 - £160
Find bicycle service experts, fast

Post a task with your price in mind, then get offers.

It's free and takes only a minute.

See how it works
Having a bike to get around in your area is the most economical choice after walking. After all, there's no gas nor fare to pay for. However, you need to maintain your bicycle regularly. When it comes to bike service, cost and quality are two things a rider cannot zoom past by! The average service cost ranges from £10 for minor repairs to £160 for full routine and overhaul services.
Average bike hub service costs
How much does a road bike service cost? Every shop has unique packages for bike servicing. These include varying prices and inclusions. To help you get a better idea, we listed the average cost per service in the UK.
| | |
| --- | --- |
| Service | Price |
| Puncture repair | £9 |
| Tyre fitting  | £10 |
| Brake service | £20 |
| Handlebar fitting | £20 |
| Fork cutting | £20 |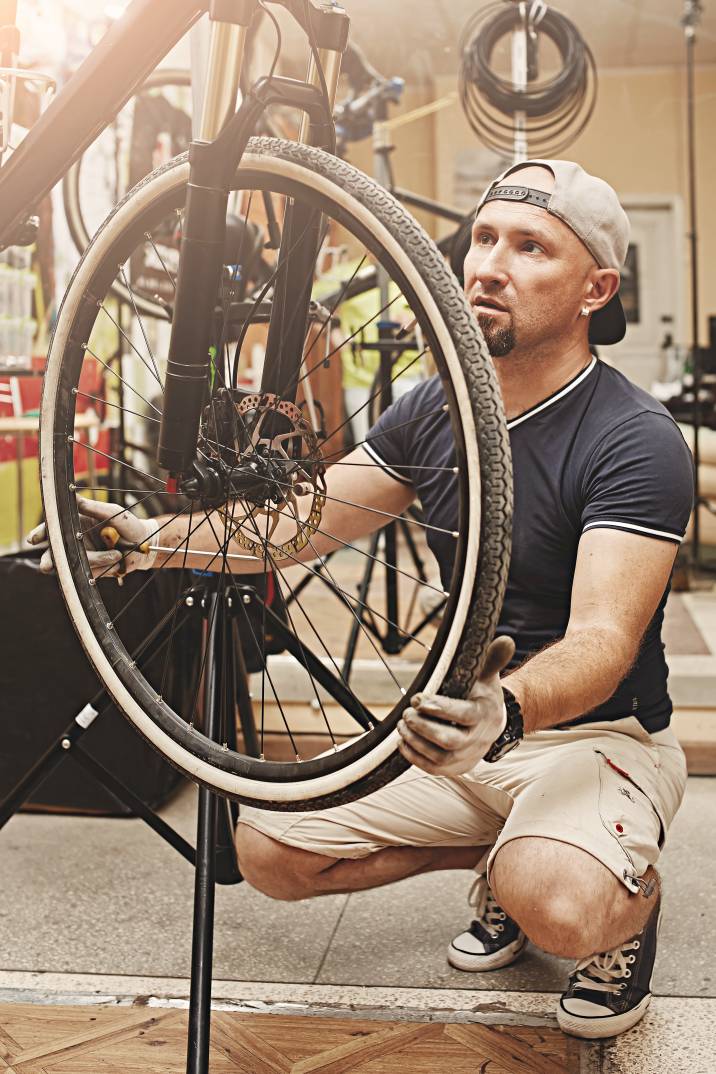 A well-maintained bicycle can help you pedal easily and make the ride smoother. It also helps you avoid costly repairs. Most importantly, a properly serviced bike is less prone to road accidents. These accidents cause bruises and more serious injuries.
What does a full bicycle service include?
Full bicycle service is a must to keep your two-wheeler in good condition. How much does a full bike service cost? The prices and packages vary per shop or bike mechanic. Like regular auto maintenance, the starting package commonly covers the basics, including:
Checking the frame and fork alignment

Adjusting the gears and brakes

Lubricating chains

Spotting any other significant damages that need repair 
Giant bike service costs will increase as inclusions are added, such as cleaning and checking the wheel hubs and rims. Major repairs are not yet included in this cost, so be prepared. A puncture repair can cost as much as or even more than routine maintenance depending on the damage. 
In such cases, don't forget to check if you are eligible for a Fix Your Bike Voucher from your local government. It can reach up to £50 in value, which is a huge help to minimise out-of-pocket spending.
What factors affect the cost of a bicycle service?
Every bike has different needs. For example, a bike belonging to someone who uses it daily to and from work might need more frequent maintenance than a bicycle in the same make and model used by a teenager who bikes leisurely on weekends. A bike repair shop or professional can help assess the factors before providing you with an accurate cost. These typically include:
Your weight and fitness
It might be surprising or even awkward to think about your weight and fitness when it comes to bicycle repair and servicing, but these do play a huge role. A heavier cyclist can wear out the chains, tyres, and even the seat. Don't be fooled, though! Being fit does not mean you won't need a cycle puncture repair later on. A muscular person can be just as heavy and put even more pressure on the bicycle parts.
It's best to consider your weight and overall fitness before assembling your bike. From the moment you start thinking about how much a bike costs, consider if the make and model you are eyeing are fit for your size. Some designs might even be tricky to use for people with shorter legs!
Being on the heavier side can also add pressure to your bicycle tyres. While tyre servicing is included in a full service, the puncture repair cost will still be on top of that. In addition, a new tyre isn't included yet if you need to replace your current one.
Your purpose for riding
If you're using a bike differently from its original purpose, you need to prepare for other issues. Most foldable compact bikes are not made for the same use as mountain bikes. The frequency of use also influences a road or mountain bike's service cost. A bicycle used in the city park sparingly might only need the basic package, whereas a company bike used for delivery will need more.
The terrain you frequent
A bike used on a cement or asphalt road daily can be low-maintenance compared to a mountain bike used on a sloping rocky road weekly. The more prone it is to tyre puncture, the higher the repair cost. Likewise, current weather conditions can play a role in how much wear and tear your bike goes through.
Bike brand, make, and model
While there's no hard and fast rule on the correlation of the bike price to the maintenance cost, this is something you should ask a sales associate even before you buy. A relatively cheaper unit might drain your bank account for needing numerous repairs because of poor quality.
The last time you had your bike serviced
Skipping your routine maintenance schedule can feel like saving money. In reality, it can cost you more in the long run. If you stop servicing your bike regularly, rust in the chain can cause damage. Tyres can wear out faster, and bike frame paint can chip more quickly. If you go to a bike shop with a rundown bicycle, they will charge extra for the time they need to spend on your bike.
Posting a task for bicycle services 
Once you have finally figured out what services you need and how much you are willing to spend, post a task on our platform. Taskers can help you by sending you an offer for all the required inclusions. Just include them all in the task to quicken the booking process. Negotiations are very much welcome, too! With plenty of Taskers specialising in bicycle services, it's possible to find someone who can restore or repair your bike within your budget.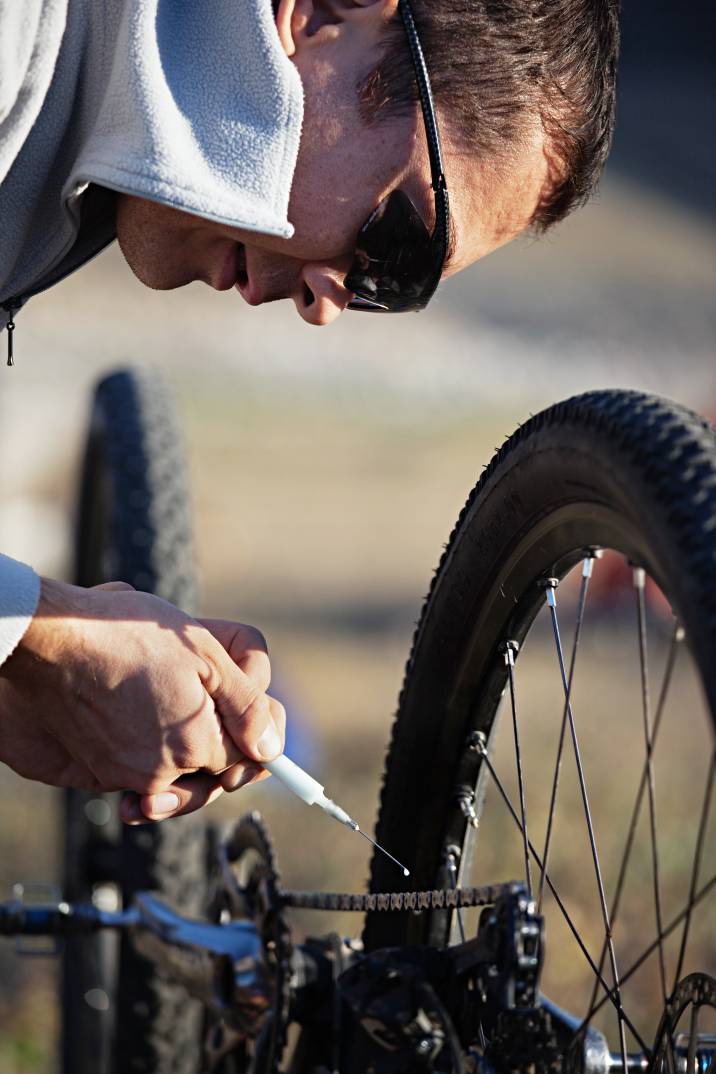 Bicycle service FAQs
How often should I replace bicycle parts?
Bike parts replacement can add to your total cost. It's essential to communicate with your trusted repair professional since the item's price is not yet included in the fee. Ideally, you can replace it as soon as there are signs of wear and tear. Faulty parts can put your lives at risk. 
For example, off-road bikers can have their bicycle serviced every week or after a major bike ride. From there, the bike shop can inform them which parts need replacing. These can include rusty chains, loose brakes, and punctured tyres.
What happens if I don't have my bicycle serviced?
Not having your bike serviced is like choosing to drive a car with an empty gas tank. You don't spend on costs upfront, but you're damaging your vehicle. Missing out on regular maintenance servicing also endangers your life. It only takes one loose bike part to cause a road accident.
The number of serious injuries among pedal cyclists in the UK averaged 1,100 per year from 2016 to 2018. Being part of this statistic can be prevented by regularly checking if your bike is in its best condition before heading out on the road. Having repairs done for your road bike at the earliest opportunity can save you money and keep you safe.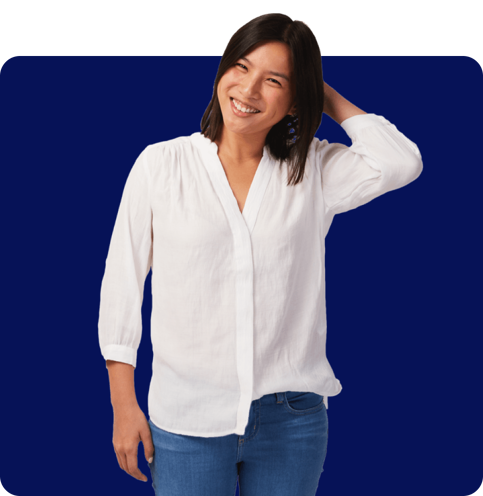 It's free and takes only a minute.