Home

/

How to Start a Graffiti Removal Business
There may never be a lack of people or organisations that need the services of a cleaning business – specifically that of graffiti removal. Even in your community, you may notice unsightly graffiti that your neighbourhood, town council, or city will want to be removed. Cleaning and removing graffiti can be very profitable and stable, so why not try to put up your own graffiti removal business? Here's everything you need to know about starting a graffiti removal business. 
How to start a graffiti removal business 
Take the following steps before you go ahead and put up a graffiti removal business. These tips can help you decide if a graffiti removal business is right for you. 
Step 1: Do a business plan.
You can do your own study on the viability of a graffiti removal business. If you're unsure how to go about this process, you can hire someone to write your business plan. A professional can help you get all the essential information before you invest your time and effort into a graffiti removal business. 
Step 2: Choose a business name.
This may seem like a trivial step, but remember that once you choose a name and register it, you'll have to use that name for tax filing and promotional materials. You'll also be using your business name on your website domain registration, possibly for years to come. 
Keep these guidelines in mind when choosing a business name:
Consult your state's business naming guidelines.
Choose a name your customers can easily pronounce, spell, and remember.
Don't use a name that's identical to a competitor's name. 
Check the business name to ensure it isn't already registered in Australia. 
Use a name that's consistent with your brand and suggests what you offer. Names like "Graffiti Kings Removal and Restoration" and "Graffiti Wizards" may suggest subtle similarities, but they can imply different offerings and hint at what sort of customers they serve.   
Avoid adding your location to your business name, as this might limit your business. You might regret putting your state or location as part of the business name later on. (What if, in the future, "Sydney Graffiti Removers" becomes a nationwide operation?) 
Step 3: Register your business name.
Decide whether you want to run it as a sole proprietorship, partnership, or corporation. You can use this government portal to go through the specific steps of registering your business and business name.  
Step 4: Apply and register for tax purposes.
Next, register your business for federal and state taxation purposes. The Australian Government website details different tax types and how to register for them. 
Step 5: Get licensed. 
Get the appropriate licences and certifications to operate in your state. You can check with your town, village, or city clerk's office on how to get your licence. Licensing requirements for graffiti removal businesses can vary from state to state. 
Step 6: Get the graffiti removal equipment.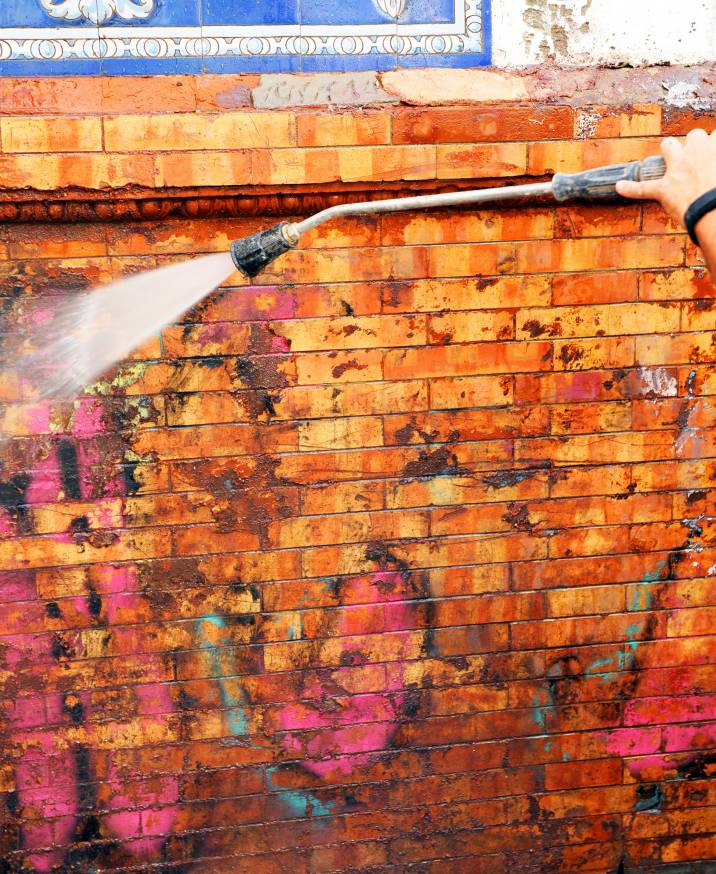 You'll need a graffiti remover machine or pressure washer to do a graffiti cleaning business. If you want to get all the equipment at the start, be prepared to spend about $2,000 to $10,000 on machinery. But if you want to minimise your startup costs, you can rent these machines. A good investment would be a service vehicle to store and transport your equipment.     
Step 7: Hire your staff.
If you plan to hire staff and operate this business part-time, note that you can hire workers on a part-time basis. 
Step 8: Promote your graffiti removal business.
There are different ways of promoting your operation. You can pound the pavement and look for graffiti-ridden properties; Speak to the owners or go house-to-house and give out flyers and calling cards. 
Another way is to do it all online by setting up a website and finding graffiti removal jobs on Airtasker. 
Why a graffiti removal business is a good idea
Despite graffiti being illegal, there's still a lot of it in Australia. A report from the Western Australia Graffiti Task Force says about $25 million is spent yearly for graffiti removal in WA, and the entire country spends about AUD$1.5 billion annually.   
If any graffiti is made on public or private property, property owners and town or city councils will need someone to have it removed. So, there's no lack of people who need the services of a graffiti removal business. 
Here are more reasons why starting a graffiti removal business can be viable:
You can run the business part-time.
You don't need a large space for an office; You can base your operations in your garage or basement.
Startup costs are relatively small.
Costly equipment can be rented instead of purchased outright.
Learning how to remove graffiti and train staff is relatively easy.
You can also acquire a franchise.
With a detailed business plan, you can find out how much you need to invest to be profitable. From there, you can decide if you want to take the plunge! 
Start your graffiti removal business now.  
Graffiti removal can be a profitable and worthwhile business venture when set up in the right location and with the right equipment. To get your operations up and running, sign up on Airtasker now to list your services and connect with potential customers in your area.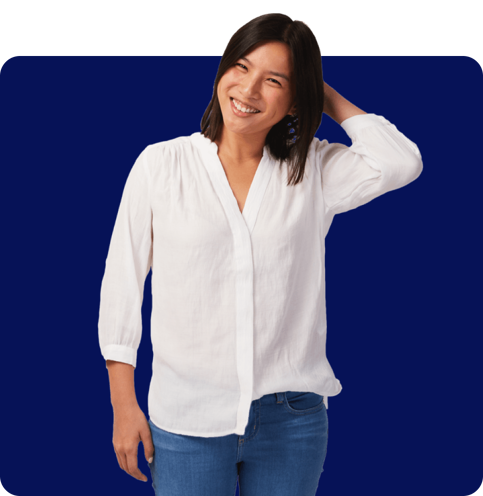 FAQs on starting a graffiti removal business
Graffiti is an act of vandalism or intentional destruction of public or private property. In legal terms, graffiti is permanently etching, drawing on, painting, marking, scratching, or engraving property without the owner's and the local council's consent. 
Graffiti removal clients include schools, libraries, homeowners, retailers, government offices, public utility companies, real estate agents, and real estate developers. 
Most illegal graffiti has little to no aesthetic value, can be an eyesore, and deface the structures they're on. Also, graffiti is a property crime with actual monetary and social costs. Graffiti can make a property lose significant resale value. As for the social costs, graffiti can make people feel unsafe, as this is often interpreted as a lack of security. Any retail establishments could also lose business if their customers see graffiti.
The most common graffiti removal methods are: 
Painting the graffiti out
Applying a chemical solvent or chemical paint remover, and 
Using a pressure washer
The paint-out method is the most affordable solution, which doesn't require chemical solvents. Pressure washing is sometimes combined with the use of chemical solvents. Either approach can work depending on the surface the graffiti is on and the size of the graffiti.  
Most professional graffiti removal experts begin with assessing the type of paint used and the surface it's sprayed on. This helps them determine which kind of paint remover to use and how much of it to apply. After the assessment, they apply the chemicals and let it set. They then use a pressure washer to remove the graffiti section by section. If the graffiti isn't removed completely on the first pass, they repeat the process until all the graffiti is gone.  
The usual rate for graffiti removal can range from $50 to $100 per square metre. Prices vary depending on the travel distance and complexity of the task. Expect a higher rate if the graffiti is not easily accessible, such as high up on the wall of a property, as this will require safety equipment.