Home

/

Attic Cleaning Cost Guide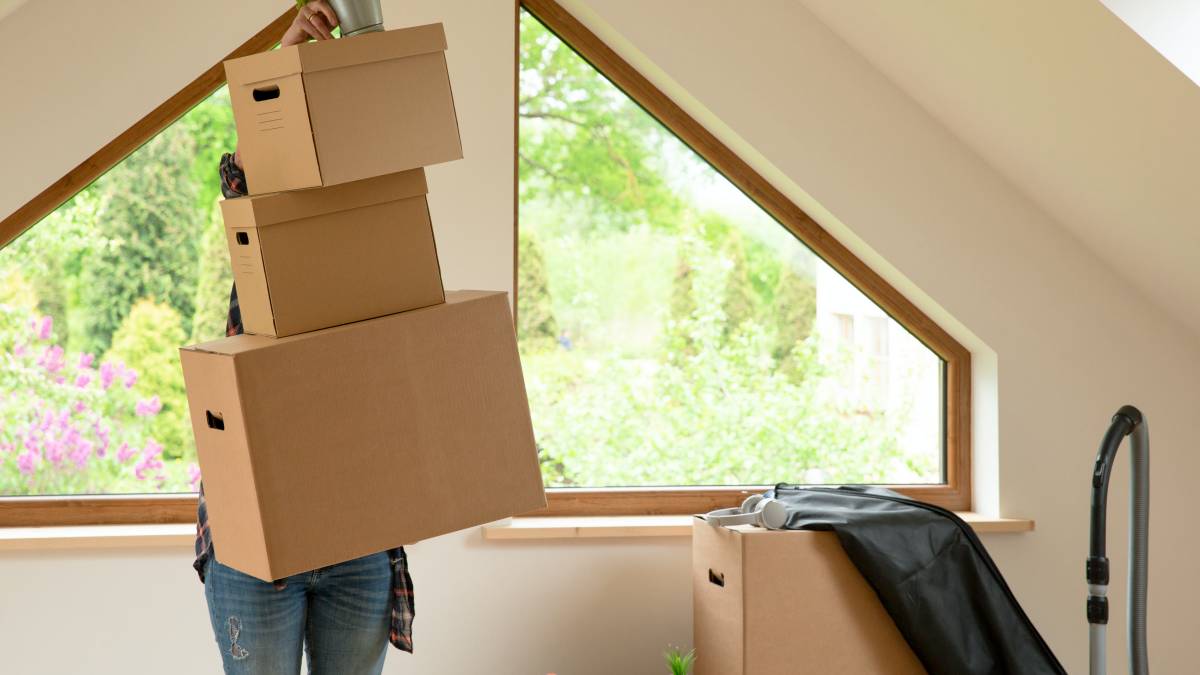 How much does attic cleaning cost?
Get a free quote now
Post to find a price. It's free and only takes a minute.
Price guide
$190 - $1,000
Find attic cleaners, fast

Post a task with your price in mind, then get offers.

It's free and takes only a minute.

See how it works
Do you clean your attic regularly? Its condition can greatly affect the overall quality of your house and everyone who lives in it. Since the attic is just below the roof, it is exposed to drastic changes in temperature and can be a starting point of gradual home deterioration. 
Poorly maintained attics will continuously collect dust and rainwater through cracks and gaps, encouraging mould growth, triggering allergies, and attracting pests like rats, mice, and squirrels. A professional service for attic cleaning can prevent these problems. 
In Australia, attic cleaning services cost $190 to $1,000, depending on the inclusions. Meanwhile, attic insulation services cost around $40 to $100 per square metre for labour and supplies. 
What factors affect attic cleaning costs?
If you're wondering how much it costs to clean an attic and replace its insulation, it typically depends on the amount of debris and the accessibility of your attic. Other significant factors include:

Attic size
Attic size determines the cost of cleaning and insulation. The bigger the attic, the longer the process. For full insulation plus repair, it costs around $1 to $7 per square foot, so expect the cost to be as high as $22,000 depending on the thickness and material of the insulation.
Attic condition
The current condition of your insulation will also affect your budget. How effective is the existing insulation? Is there a need to remove and replace it with a new one? Is your attic infested with pests and rodents? How bad are the cracks, and how severe is the mould growth? Ask yourself these questions to evaluate the condition of your attic and determine overall attic cleaning and insulation costs.


Service inclusions
Attic cleaning entails multiple procedures to prevent future issues. To know what services you have to avail of, you can ask a professional cleaner for a quote.
What does attic cleaning involve?


Rubbish removal 
Attic cleaners remove debris or rubbish to clear the attic space for possible insulation repairs. Debris includes rotted wood, rodent carcasses, pollen, dirt, etc. Rubbish removal for attics costs $190 to $275, depending on the amount and type of rubbish.


Attic decontamination
Decontamination is also necessary. It includes deodorising and disinfecting the space to prevent diseases caused by rodent droppings (considered biowaste). Since these types of waste can be dangerous to handle, professional cleaners use personal protective equipment, such as biohazard suits and respirators. A professional cleaner can give you a quote on total attic cleanup and decontamination costs.


Rodent-proofing 
Rodents and their droppings are removed to prevent disease. But what if they come back? Without rodent-proofing, this is likely to happen. So it's important to locate the compromised areas of the attic to seal all the entry points. The total price of rodent control will depend on the infestation level. Usually, it costs an additional $250 to $300. Some attic cleaning professionals include this in their packages. But in extreme cases, you might need to call an exterminator.


Fungus treatment
The attic will now be thoroughly inspected for fungus or mould. If found, the cleaning team will identify its cause: a huge crack or leaky roof. This will be repaired if necessary to prevent future leaks. On top of this, professional cleaners soda-blast the mould and spray surfaces with primer so that mould can't regrow anymore. Attic mould remediation costs around $1,000.


Attic insulation removal or installation
Quality attic insulation helps control the temperature of the house. It either stops the heat coming in from the outside or prevents the heat inside the house from escaping. Inadequate insulation shortens the service life of HVAC systems because it makes them work double time or more hours per day than necessary.
If your attic's insulation is no longer effective, it will be removed. Usually, it will be vacuumed and thrown into a shredding machine. Attic insulation removal costs an additional payment of around $30 to $82 per hour, and this usually includes the disposal of old materials. Afterwards, new insulation will be blown in or installed.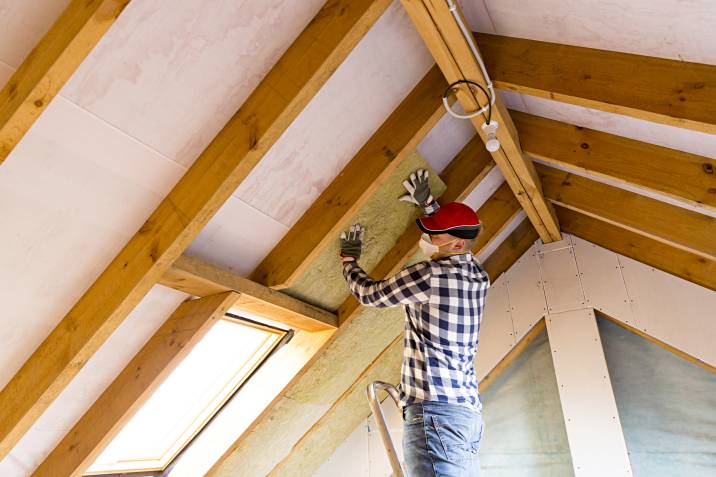 Insulation type

Material cost per square metre

Description

Batts

$6.7 to $20

Fibreglass requires protective equipment to be installed. 




Rockwool is made from stone, able to withstand high temperatures and gives a layer of soundproofing.




Cotton doesn't cause any health issues, is free from formaldehyde, and is made from recycled fibres. It also has low density.

Blown-in 

$0.83 to $0.91

Easier in distribution than laying rolls, as it is blown into the tightest spaces with ease.

Spray foam

$0.45 to $1.50 per board foot

A more expensive option but is solid and water-resistant. 

Loose-fill

$1 to $1.25




Once blown, fibreglass can have a fluffy texture because it has less density, therefore decreasing effectiveness.




Cellulose is one of the most common materials used in insulation. It's made from newspaper but is much denser than fibreglass. It's also mostly recycled.

Radiant barriers

$99 for a 60m x 1350mm roll

Helps reduce heat during summer, which lowers the cost of cooling systems. Radiant barriers reflect heat energy instead of absorbing it. 
Post a task for attic cleaning
With all the steps mentioned, attic cleaning might sound so complicated. But with the right team to do the work, you won't have to worry about what to do and how to manage the whole process. You can hire a Tasker to clean your attic and prevent future issues! 
Once you get in touch with them, describe the current state of your attic. Be as specific as possible so that they can provide you with the price quotation you need. Soon enough, you'll enjoy the sight of a clean and organised attic.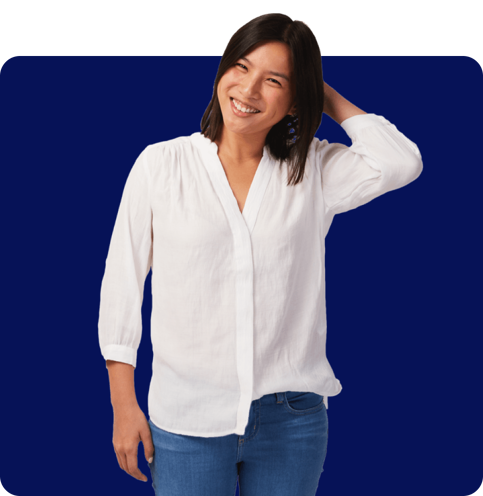 FAQs
Attic cleaning should be done every two years or whenever you encounter pests, dust, or damage on things you haven't touched for years or months. If these issues continue without intervention, they will worsen. The best way to prevent them is regular attic cleaning.
The best way to save costs on attic cleaning is to hire professional cleaners to do the job. They are trained to conduct the whole process accurately and carefully to avoid damaging the items there. If you also want to reduce the costs of the service upfront, remove some of the rubbish and store items yourself before the professional cleaners come.
It's free and takes only a minute.