An awning, also known as an overhang or sun shade. It is traditionally a structure on the exterior of a building above a window or door to offer additional protection from the sun and natural elements. Sudden weather events can ruin the roughest and tumble of outdoor events, like camping, and a DIY awning is a great way to keep the party pumping.
Read on to learn some handy hints and tips on how you can make an effective and robust DIY awning that will shelter you from the elements.
The ancient awning
Awnings were first used by the ancient Egyptian and Syrian civilisations, which means the human race has had a fair run at perfecting the designs and applications of this humble protective construction.
It may be fair to say that most people have been in a position while on a night out, camping, hiking, at a special event or a family gathering, that proceedings have been derailed by the weather suddenly taking a turn for the worse.
This could involve unforeseen weather events such as:
Heavy winds

Light rain and heavy downpours

Hail

Light dust storms

Snowfall

Sand storms at the beach and more
Have you ever experienced such events? Were you able to find cover? Or did you have to improvise with what was lying around?
Awnings such as custom camp awnings, shade sails, retractable 4WD awnings, backyard awnings, and other custom protective shelters can cost a small fortune. However, have you considered making a DIY awning? It may be cheaper and a lot easier than you think.
The best part is that most, if not all, of the parts you will need for any type of awning can be bought from your local hardware store or online. 
Different types of DIY awnings
An awning is a generic term for any permanent or retractable cover that is attached to another structure, like a building or vehicle. So how your awning is shaped and constructed is more or less open to creative interpretation.
The only thing that all DIY awnings must do is provide protection and shelter from the sun and other outdoor elements.
A DIY awning's frame can be made out of any material, as can the awning's canopy. However, these fabrication materials should be able to withstand or repel UV light, water, wind and other aggressive natural occurrences.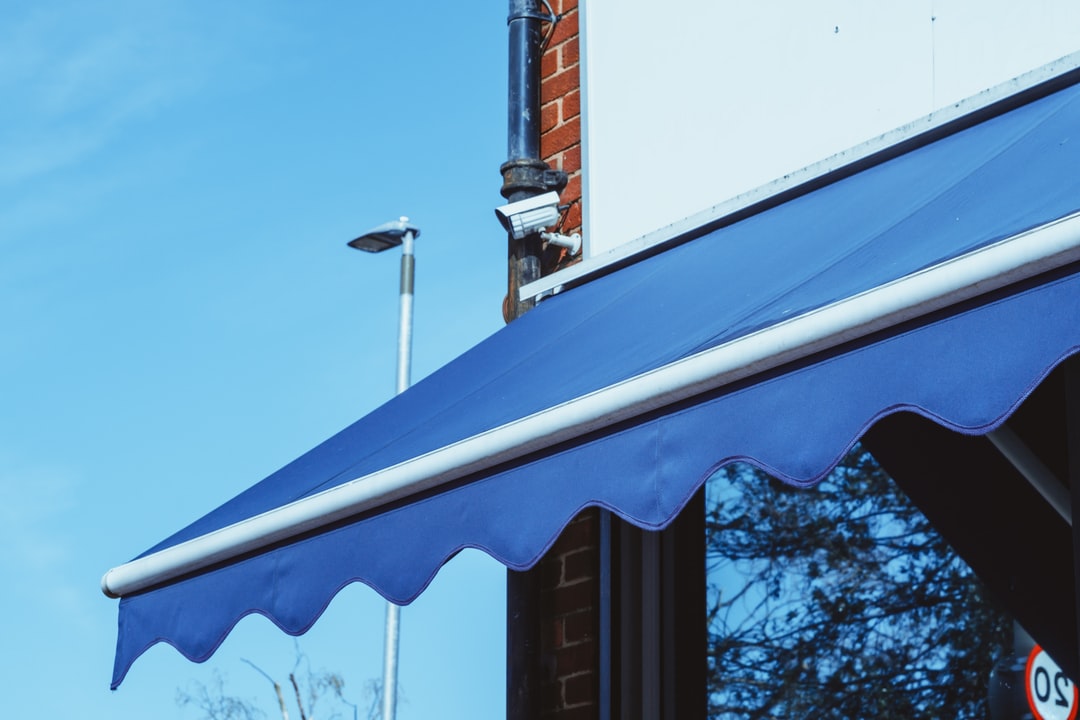 Many types of awning are used around the world for a range of different reasons, including:
Patio awnings

Deck awnings

Pergola awnings

DIY free-standing awnings

Conservatory awnings

Vertical awnings

Retractable awnings and more
As you can see, the different types of DIY awnings you can fabricate are prolific and open to creative interpretation.
What are DIY awnings made of?
The fabrication materials used to make a DIY awning can be as diverse as the many types of awning you can construct. The main rule of thumb when it comes to making an awning is to ensure your framework is strong enough to support the awning and rigid or flexible material for the canopy that provides shelter and protection.
DIY awning framework
Although some awnings can be constructed from all solid materials like glass, plastic or steel sheeting, most awnings are made to be collapsible or retractable. This means the main protective segments of an awning are made from textiles, plastic, or other flexible and malleable materials.
These materials known as the "canopy" need to be attached to a framework to provide rigidity to optimise the shade and shelter the awning is designed to provide.
Some of the most common materials used for a DIY awnings framework include:
Aluminium

Steel

Wood

Hard plastics

PVC piping and more
The type of material you select to make your DIY awning will depend on the type of awning you are constructing. Whether that be a free-standing collapsible awning, a retractable awning on, say, a 4WD vehicle, or permanent "shade sails" that are attached to a patio or pergola.
One of the common materials used to make a collapsible, emergency or retractable DIY awning is PVC piping.
PVC piping is robust, easy to cut, and often has prefabricated angled joinery that can be easily slotted or glued together with minimal fuss or effort. PVC is also UV and weather resistant and can withstand high and low temperatures.
In emergency and survival situations, you may have to get creative and utilise things that are lying around.
This could include things such as:
Fallen branches and sticks on the ground

Bamboo

Hard refuge, like old timber and steel piping

Tent poles

Concrete mesh and more
To fasten your frames together, you may have to find some old string or rope, box or gaffer tape, or use something like long strips of twisted tree bark or long grass.
There are many ideas and examples you can find from a quick search online that can spark your ingenuity and creativity.
DIY awning canopy
The type of material you use to create your DIY awning's protective canopy is limited only by imagination. However, this material should be strong enough to withstand the impact of wind and moisture from rain, hail or snow.
The type of material may also vary depending on whether the DIY awning is meant to be temporary or permanent.
Some standard products people have used to create DIY awnings include, but are not limited to:
Canvas

Plastic tarpaulins

Plastic garden sheeting

Vinyl sheets

Wooden slats

Hard plastics

Shade cloth and more
Some DIY awning canopies can even be made from tempered glass or corrugated iron sheets. Unlike a collapsible or retractable awning, these materials are better suited to fixed awnings that remain permanently open.
In circumstances where you need to create an emergency or survival awning, then you could consider utilising things like:
Large beach towels

Picnic rugs

Old blankets

Sleeping bags

Foil emergency blankets and more
Sometimes the best way to solve a problem is to think outside the box. But, again, a quick search online can provide you with an abundance of tried and tested creative solutions.
Tools of the trade
Tools are essential when fabricating any utility or structure. Having the right tools for the job is critical to a successful construction; it can also help improve safety and help you avoid personal injury.
Although the types of tools required will vary depending on your design, some standard tools for consideration may include:
Hammers

Cordless or powered drills

Phillips head or flat head screwdrivers

Hand saws

Hacksaw

Jigsaw

Adjustable drop saw

Tape measures and set squares

Pens, pencils or texters

Vices and clamps

Drill bits
As previously mentioned, the internet has a limitless amount of ideas and countless examples of other people successful DIY awning projects.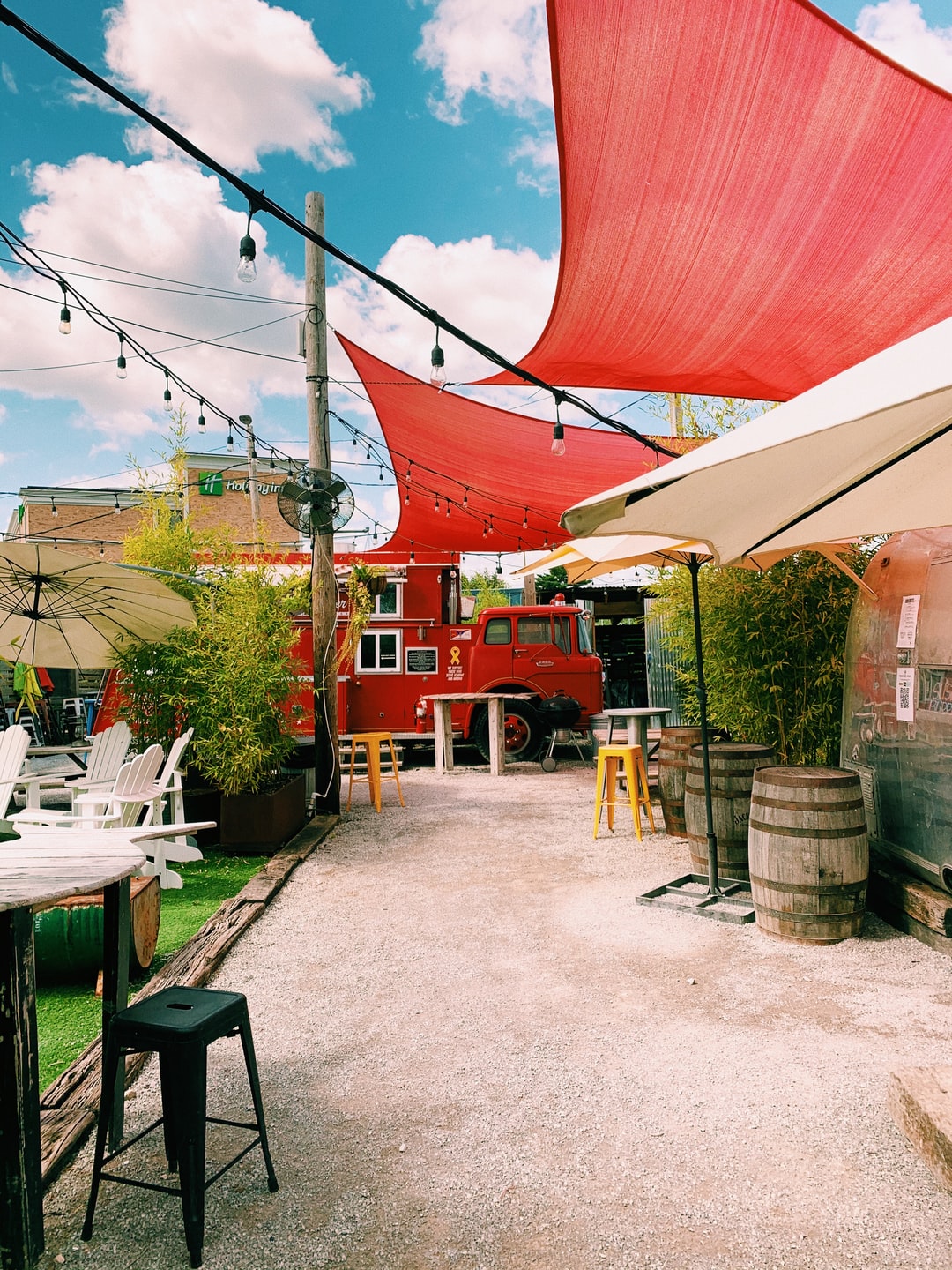 Frequently asked questions
What tools and construction materials do I need to build an awning?
Unless you are a quiet genius like 80s TV superhero Macgyver, who seems to be able to do just about anything with a basic swiss army knife and whatever is lying around, you will need some additional tools and materials besides just your frame and canopy to complete your DIY awning.
These will vary depending on what kind of awning you are fabricating. However, it is a licence to get creative and unlock your inner genius.
These materials may include things like:
Fasteners like screws and nails

Self-tapping screws

Angled brackets or joiners

Wall plugs

Chords or ropes for retractable awnings and slides

Eyelets for your canopy

Timber or metal uprights for support

Masonry fasteners like Dynabolts for walls or concrete floors
Some items like caribenas or other fastening components may also be needed when constructing, say, a retractable awning for a patio.
Can you build your own awning?
Yes! In fact, they can be easy to construct and the only rule required is that your awning provides protection! Feel free to get creative and match the materials of your awning to the aesthetics of your home.
Just go for it!
When it comes to DIY awnings, the sky's the limit, and the best part about making your own awnings is the creative journey of problem-solving and the pride you receive after standing back and relishing in a job well done.
So get online, get some ideas, and just go for it! As with many DIY projects, don't fall into the trap of analysis paralysis. The best way forward is just to get started and enjoy the process.
If you need a little help, find an expert Tasker who can build an awning for you. There are also people who can help with other furniture assembly and even patio cleaning, so your new awning is protecting a clean outdoor area.
If you want to boost the aesthetic of your patio, check out our patio ideas blog to get the most out of your outdoor time.