Home

/

Built In Wardrobe Cost Guide
How much do built-in wardrobes cost?
Get a free quote now
Post to find a price. It's free and only takes a minute.
Price guide
$1,000 - $6,000
Find built-in wardrobe experts, fast

Post a task with your price in mind, then get offers.

It's free and takes only a minute.

See how it works
Redecorating your flat or place may seem like a taxing ordeal, but it can also be quite satisfying. The slightest shift of your stuff can spell out a change in perspective for you. Who does not love a change now and then? We are sure you would love to welcome it on occasion. Aside from the chance to re-spruce, you can make this an excuse to organise. 
But in this case, let us take it to the bedroom. One of the core things of organisation is to always ensure you maximise your space. It could be in the way you introduce storage containers, move your furniture around, or toss things you no longer need. After all, Marie Kondo once asked, "Does it spark joy?" Has this applied to your clothes as well? But if all of your fits still spark joy and you are running out of space to store them, let us interest you with the built-in wardrobe. 
Now you may be wondering, "How is this different from the wardrobe I already have?" Most semi-furnished and fully furnished units already come with a pre-built wardrobe. But since it has already existed prior to your presence in the residence, the space is no longer customisable.
The built-in wardrobe (or fitted wardrobe), however, is custom fit for your house. It is a pre-customised space that you can fit into your room. Although the types of built-in wardrobes and their average costs can vary due to certain factors, expect to pay between the range of $1,000 - $6,000 per linear metre. 
Although several cost calculators are floating about online, we at Airtasker have put together this easy-to-refer price guide to help you better assess the built-in wardrobe for you.  
What factors affect built-in wardrobe prices?
The size of your wardrobe is a big factor for you to consider when estimating the price of your wardrobe. It is more a nice-to-know suggestion, but knowing the size of your bedroom can more or less give you an idea of the wardrobe that best fits. But aside from this, there are three more factors that you need to think about when assessing how much fitted wardrobes cost:
The type of material
This is also an important factor to consider. It is not only about the material itself but also how rare or how common it is. For instance, imported wood would cost more than using local wood for your wardrobe. It can even expand to the type of shelving and lighting that you will make use of. Even the design itself is expensive. If you are adding custom fixtures like wood etches, the total cost can also fluctuate. 
Labour fee
Depending on the tradesman you work with, labour fees could be factored into your total invoice or not. But on average, hiring a fitted wardrobe carpenter costs $50 - $75. However, the cost could increase based on the amount of work they have to do. 
Delivery
It would be too great a situation if the shop were just next door. But if your installer lives a few streets past yours, you have to factor in the delivery fee as well. Unless you do not see yourself lugging the parts all the way to your house, make sure that you slate this in your total budget.
Different wardrobes and their costs
Now that you have a sense of the average costs of fitted wardrobes, we now look at the different wardrobe types and their related costs. It is important to note that there are three categories they are sectioned in:
Budget range. Like its name suggests, this is the most economical and cost-efficient option out there. Materials that make up this category include plywood or melamine (compound used in plastics). An example of a budget range is one that is ready-made for assembly. The starting range is from $1,000 per linear metre. 

Medium range. In this category, this is in the mid-quality scheme of things. It is a levelled-up budget range wardrobe, complete with standard light fixtures and customised shelving. The average range is from $3,000 - $5,000. 

Premium range. Wardrobes under this are for when you wish to splurge and go wild with the design process. Every inch of the wardrobe is designed by you and the tradesman you are working with. Solid wood or customised materials will comprise your wardrobe. The average starting price is $6,000 and above. 
Aside from getting an estimate of the types of categories you wish to venture into, you can also take a look at these common wardrobe designs. Take note that these prices vary based on several factors.
| | | |
| --- | --- | --- |
| Type of fitted wardrobe | Description | Average starting cost |
| Sliding wardrobe | They have movable doors that slide to and fro | $1,600 |
| 2-door fitted wardrobe | They have two opening and closing doors | $2,337 |
| 3-door fitted wardrobe | They have three opening and closing doors | $4,674 |
| 4-door fitted wardrobe | They have four opening and closing doors | $6,546 |
| Walk-in wardrobe | A closet that has enough room to walk in | $20,000 - $30,000 |
What are the advantages of a fitted wardrobe?
If you need a little further convincing, you have landed on the right section. We have already mentioned the capacity of fitted wardrobes to acclimate to your bedroom. It is the best reason yet, especially if you have more Keep than Toss items. But aside from this, there are three more advantages as to why this works. 
In sync with your interiors
What is the best part about getting a built-in wardrobe? Getting involved in the design process, of course. This especially applies if you wish to have your place renovated. You can take down your old wardrobe (if present) and have a custom one fit in. Aesthetically, it would please you to have a perfect match and the rest of your vision. 
Let us take a couple of examples here. For instance, wardrobes made of wood complement rustic interiors, while white and sleek materials pair well with contemporary, minimalist looks. 
Well-lit wardrobe
Let us quote Ernest Hemingway for a while here. Who wouldn't want a clean, well-lighted place? Old, pre-made wardrobes usually have a single light fixture. It may be light-saving, but if you find yourself rummaging through your clothes during the evening and find yourself knocking your head on the door one too many times, it's time to bring in the shine.
When building your built-in wardrobe, you can integrate your very own light fixtures into there. Whether it be just adding more light bulbs or adding top and bottom lights, the choice is up to you.               
Easy maintenance
Since most fitted wardrobes are from floor to ceiling height, the process to clean your wardrobe and your interiors will be much simpler. For one thing, you can forget about the dust and the webs that accumulate atop your wardrobe. There simply won't be any tiny gaps in between to funnel through. The second thing is you only clean the spaces that matter. If that is not simpler living, we do not know what is.  
Now that you have an idea about the costs of built-in wardrobes, get a professional to help bring your vision to life. Put up a task now and find one nearest your area in minutes!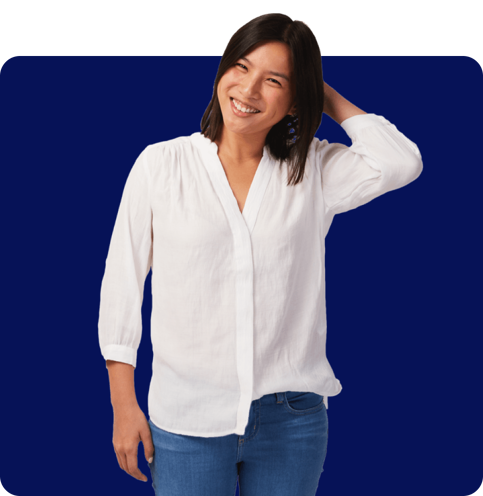 FAQs
Granted that this would definitely be a wonderful experience for you, it would be more cost- and time-efficient if you engage with a seasoned professional. Not only will they get the job done fast, but they can also get the job done right in a moment.
If you are renovating your place, it is helpful to decorate the space you live in. This is so that you can know how to maximise your space best. Not only that, but you can also get a more precise measurement of your wardrobe.
While each process varies, the average time it takes to fit is around one and a half hours. It is best to allow at least half a day to a day just to ensure that the fitting goes smoothly.
Aside from knowing what you want out of your fitted wardrobe, you can also make way for the process itself. You can start shifting furniture around to give space for the fitting. If you have an existing wardrobe that will be demolished, you can also empty out your clothes and section them in an area devoid of dust.
It's free and takes only a minute.