Home

/

Water Damage Restoration Cost Guide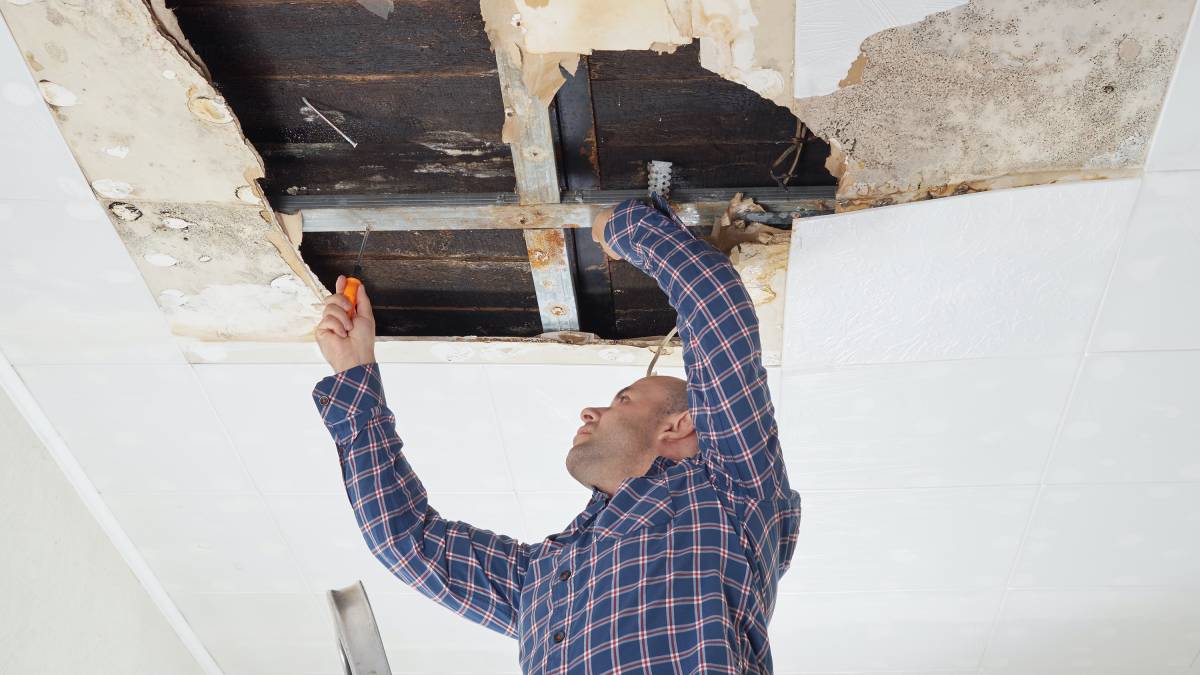 How much does water damage restoration cost?
Get a free quote now
Post to find a price. It's free and only takes a minute.
Price guide
$150 - $6,000
Find water damage specialists, fast

Post a task with your price in mind, then get offers.

It's free and takes only a minute.

See how it works
To repair house issues caused by water damage, a homeowner spends somewhere between $150 to $6,000. For best results, it is recommended to hire licenced water damage repair professional to evaluate the extent of the damage. The professional will categorise and classify the situation.
Avoid large cleanup and expensive restorations by conducting preventive maintenance and cleanup after the water leak or flood. Leaving the water unresolved and untreated will greatly increase the scope of the damage and will encourage mould to proliferate.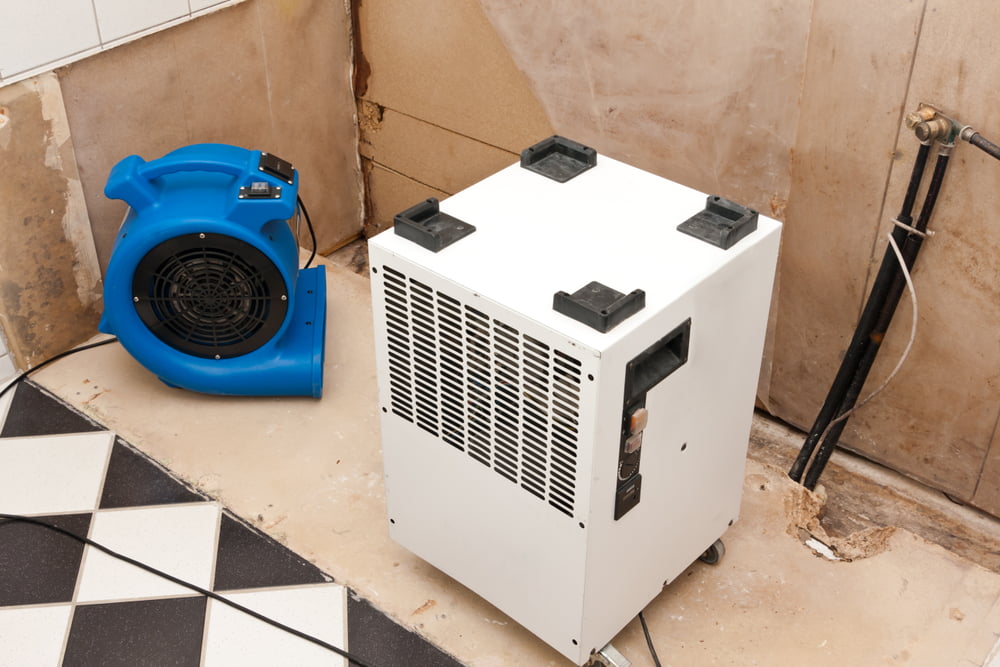 To know the condition of your home and calculate water damage restoration costs per square foot, contact a professional for help.
Factors that affect the cost of water damage restoration for ceilings 
How often do you check your ceilings for issues? Ceilings separate floors and perform multiple functions such as hiding wiring, pipes, insulation, and ventilation. They can also serve as a fire barrier, preventing fires from spreading from one floor to the next. 
Since most ceilings are rarely checked, you may not notice that there are already water leak issues on them. Water leak sounds like a simple issue to work on. However, when a significant water leak is left unresolved and unrepaired for a long time, it will result in worse, far-reaching consequences. Oftentimes, these consequences cost more money to repair than the issue that caused it. Worst, it can compromise the structural integrity of the ceiling, which will cause deterioration in your house in the long run.
So as soon as you notice any sign of leaks and water damage, explore action steps and solutions immediately. Through ceiling water damage repair and restoration services, you can stop the issues from worsening. And if you're renovating or planning to sell your home, the repair will contribute significantly to the overall look of the house and, therefore, attract potential buyers.
There are various factors to determine how much it costs to repair water damage. But for both cleanup and repairs, you may expect to pay $2000 to $3000 to restore a water damaged ceiling. For more complicated repairs, it will cost more. Overall water or flood damage restoration costs depend on the following variables:
Size of the ceiling
Bigger rooms tend to have larger ceilings. Depending on the extent of the water damage, a larger damaged area will entail more expensive repairs.
Size and level of damage
Larger areas of heavy damage are more expensive to deal with. If the water leak only damaged a small portion of the ceiling, it may be possible to conduct an inexpensive repair.
Ceiling type
Your ceiling type will determine the cost of the water damage restoration. If your ceiling is made of plasterboard, it may cost cheaper, as the material is affordable. Some homes have lath and plaster ceilings constructed using thin lines of wood and covered with a plaster mixture of water, sand, lime, and horsehair. In offices or commercial spaces, ceilings are often suspended, a second ceiling below a tile-covered main ceiling. 
Condition of existing ceiling
Is your ceiling made of quality materials in the first place? How do you maintain their quality? If ceilings are already in poor condition, it will take longer and thus will cost more to repair. In extreme cases, there may be a need to replace the whole ceiling.
Is your home a listed building?
If you are in a listed building, how much to repair a ceiling's water damage may cost more since you will need to replicate its original ceiling.
Factors that affect the cost of water damage restoration for flooding 
Usually, flooding is caused by natural causes such as severe storms and river flooding. To prevent flooding, you can install a sump pump and water alarm. The pump will pump water from under the foundation to drain it away from the home. You can also have a sump pump that costs $75 or more. 
However, if you've been recently flooded due to a leak or a natural disaster, it's best to have it sucked up and cleaned up immediately, as floods can cause serious health issues. It's also very risky, especially when there are open electric outlets near the floor surface. So what is the cost of flood damage? It depends on the following variables:
Flood type
Is the flood clean rainwater or water from burst pipes? Or is it dirty, black water from sewage backup? Each type will require different equipment to be sucked out properly from the floor or basement. The former is less expensive than fixing damage caused by deep sewage problems. Clean water usually comes from leaky faucets, as well as the pipes and fittings under the sink. It can also come from leaky toilet tanks, rain and sprinklers, burst pipes, and water heaters. Pumping out clean water will cost an average of $155 to $270 per project.
Greywater comes from overflowing dishwashers and washing machines or toilets. It is slightly more expensive to clean, as it may contain harmful contaminants such as detergents, human waste products, and other bacteria. Immediate treatment should be done to prevent these health threats.
Blackwater commonly comes from sewage backups from drains and septic systems. Flooding and storm surge badly need a professional cleanup to ensure that the homeowners are not exposed to severe health risks. Anything exposed to this kind of flood should be disposed of and replaced, especially if they are made of fabric or absorbent materials like beds, clothing and carpets. 
Damage type
Is the flood caused by drainage issues, clogged gutters, burst pipes or sewage backups? The repair costs will vary depending on the cause and extent of the destruction. 
Floor type
Floor repair typically averages at $35 per square metre, depending on the type of flooring and how long the water sits on it. For instance, carpeted floorings soak up water and will then degrade the subfloor. On the other hand, hardwood can be a little more forgiving for short periods of water submersion. It can be cleaned and dried with almost no damage for tiled floors but will need cleanup to remove grout.
Additional factors that affect costs of water damage restoration
Restoration involves various tasks to ensure that the final result will look its best.
Finishes - Do you need to add plastering or paint over the material?

Features - Does your area have intricate features? You may need to pay extra to restore these details.

Repairs - Other repairs may include burst pipes and electrical wires, which are most likely affected by the intense water damage.

Asbestos - This should be properly removed and disposed of. Cleaning and repair companies often charge extra costs for this.

Disposal - When you replace an old ceiling or flooring with a new one, the materials that once formed the old one should be disposed of, unless the service already includes this.

Mould removal - Spores are found in most environments as they begin to grow in just a day or two as long as moisture is present. All kinds of water damage - may it be in the ceiling or on the floor, will come with a risk of fungal growth. You may ask a licensed inspector for mould tests and what kind of process is needed to resolve the issues. Mould remediation costs around $500 to $2000.
Water damage restoration price quotes from Taskers
Similar to having your property restored from fire damage, hiring a professional on Airtasker is the best way to clean and restore your water-damaged house and prevent unwanted future issues! 
To give you an idea, water damage restoration by Taskers range from $128 to $1,000, depending on various factors. You may communicate with your Tasker and describe the water issues you are facing. Then list down points on your initial evaluation based on the factors above so that a Tasker can provide you with a quote.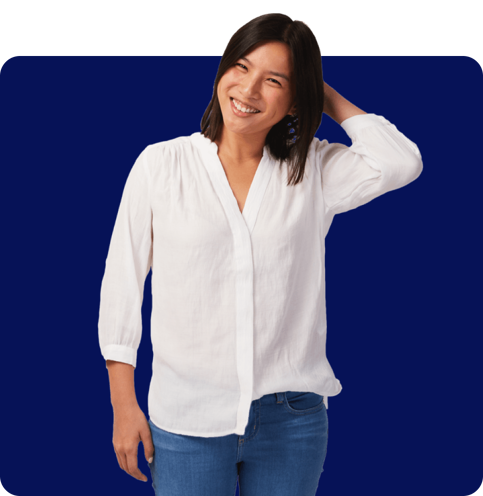 FAQs
As mentioned earlier, the water itself can carry lots of potential health threats and contaminants, especially if it's classified as greywater or blackwater. Small leaks can also turn into a severe issue if left untreated for too long, as most materials in ceilings absorb moisture and develop mould growth, which will compromise the quality and strength of your ceilings. Plus, moulds can be toxic and should be removed as soon as possible.
To prevent water damage, check the following areas of your home and see if you can apply cost-effective preventive measures to lower the chances of major problems. External water drains should be draining water away from your house, not into it. Seal any cracks in the walls and floors of your basement, and make sure it's waterproof. Check the water hoses connected to your appliances, such as washing machines. See if heating and plumbing pipes have leaks or cracks. Clean the gutters and direct downspouts away from the house. Evaluate the attic for visible signs of damage or leaks. Lastly, have a licensed professional inspect your area for moulds.
It's free and takes only a minute.