Owning a home is an exciting life achievement but after initial the excitement wears off and you settle in, you'll realise that the upkeep is constant with cleaning, gardening and home repairs.  Some repairs are simple and enjoyable, others a little more complicated – it all depends on the building quality.
Here are some of the more annoying home repairs you should be prepared for in your home:
1. Leaking roof
Check the condition of your roof at least a few times a year, even if there are no obvious signs of leakage.  Hail storms, shoddy construction and UV damage can weaken the structure of your roof and allow water to get in.
Water leads to water damage, water damage leads to electrical damage, electrical damage leads to your house burning down… For Pete's sake, if you find a leak, fix it ASAP!
It's probably best to leave this one to the professionals. Hire a roof specialist or appropriately qualified
Handyman
to check and repair your roof (and clean out the gutters while they're up there).
2. Squeaking floor boards
Floorboards are easy to maintain and look great but when you hear them squeaking as you walk around, it can get a bit annoying and not to mention worrying.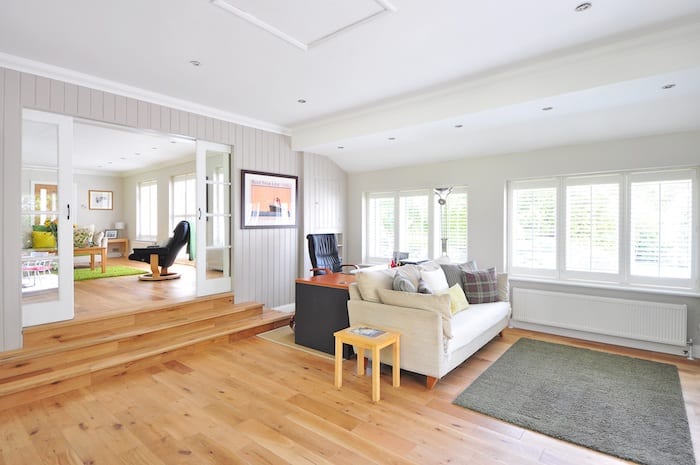 For a quick fix, use some talcum powder in between to stop the rubbing. If that doesn't do it, you'll need to secure them properly.
3. Door damage from pets
Do you have cats or dogs? Unless they're extremely well trained you're almost guaranteed that at some point that they'll destroy your doors. Whether it's by scratching up the wood or slashing through the fly screen, cute little claws can equal annoying door and fly screen repairs.
If it's a small rip, some clear nail polish will do the trick to keep it closed until it needs to be completely replaced.
For door scratches, if they are shallow you should be able to sand them back and paint over or stain again. However, doors are relatively cheap so you could simply replace it and not put in the hard work.
If you'd like to know how much does water damage restoration costs, visit our updated water damage restoration price guide.
4. Remove wallpaper
Tacky wallpaper needs to go (and fast!) and it's something that you can easily do yourself with a steamer or removing agent, knife and perforator.
Then you're free to put up new beautiful wallpaper or repaint.
5. Dripping taps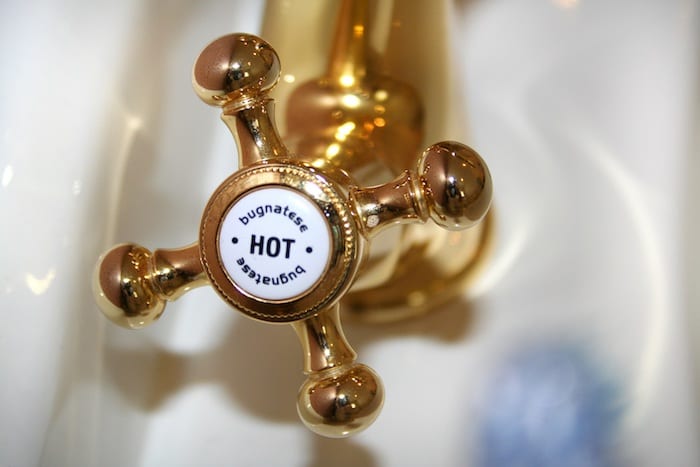 Nothing is worse than when you're trying to sleep and all you can hear is the tap drip non-stop. First thing is to try to replace the washer that's worn out. If that doesn't do the job, check out the manufacturer's website and see if they have some notes on how to repair it.
6. Clogged drain pipes
After a big storm, it's really important to make sure that your gutters are clear of debris and rubbish so that the water can drain easily. You'll also need to check that it's not pooling, which you can easily do with a garden hose.
If it is you might need to adjust them or if a whole side is bad, replace it.
7. Unfinished home repairs
One of the biggest peeves, especially for those who have just purchased a home, is having to repair unfinished work. Nothing is worse than having a missing tile staring at you because it was removed six months ago to get to a hidden pipe, then never replaced.

Source: Lowe's
8. Patching holes in the wall
It seems so easy; mix 'A' with 'B', pop it on the wall and 'Hey presto!', the wall is fixed! If you think this is how holes are patched, you might be in for a rude shock…
If you don't know what you're doing, no matter how many times you scrape that goop, it won't be right. You'll be left with ridges and lumps, and then you'll have to sand it and paint it.
We suggest that if you're short on time, you just hire a professional and step back and watch the magic. You'll save yourself a tin of goop and a lot of frustration.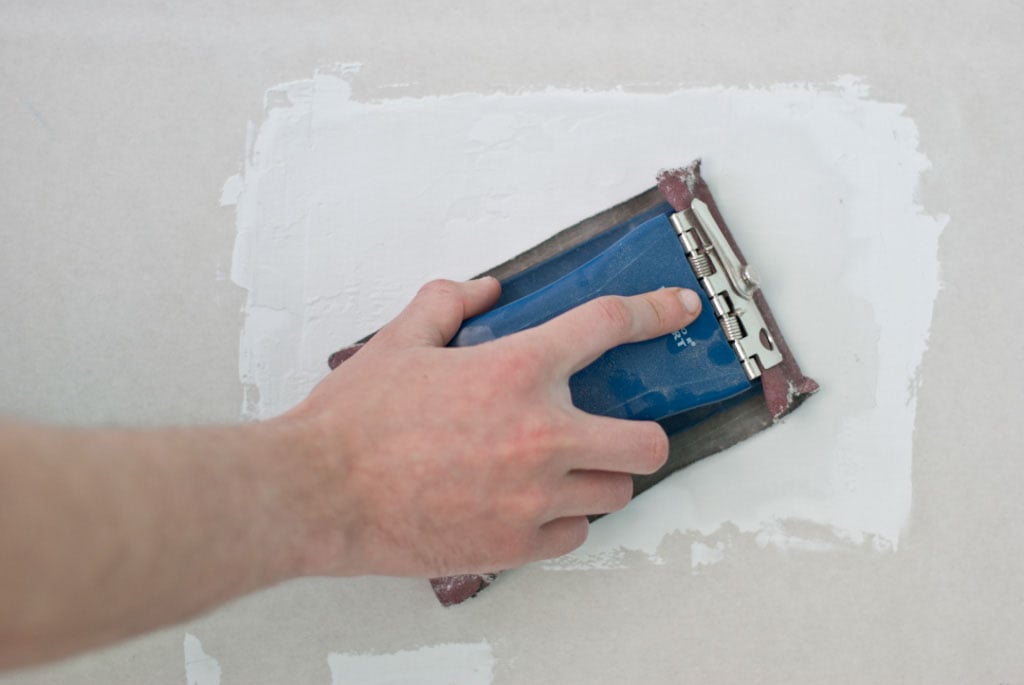 Source: How To Specialist
If you'd like some help with completing any annoying home repairs, why not try out the services of an Airtasker Handyman? They're multi-skilled, readily available and will get the job done in no time.