Winter is upon us, and you need to prepare. It's easy to bust out the beanies, scarves, and winter wardrobe, but the same can't be said for your entire home.
A seasonal home maintenance checklist can give you a better picture of what you need to look out for before the winter season arrives.
There are plenty of easy fixes that you can do around the house to save you from the cold draught and expensive bills, so let's take a look!
Check your home's heating and ventilation system
Getting your HVAC system serviced before winter can help keep you and your loved ones warm and cosy whilst maintaining maximum energy efficiency.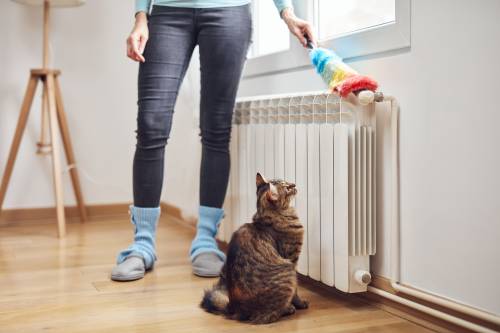 After all, there's nothing like snuggling up in thick blankets and sipping hot tea on a cold winter evening, as long as you have a fully-functioning heating system.
Proper ventilation can also do wonders for your home as it prevents the indoor air from going dry and musty.
Insulation
Good insulation can also provide warmth to your home without relying too much on electronic heaters, so plus points for practicality!
An insulation contractor can check if your current insulation needs any repairs. You can also ask them for advice to know what insulation type works best for your humble abode.
Sweep your fireplace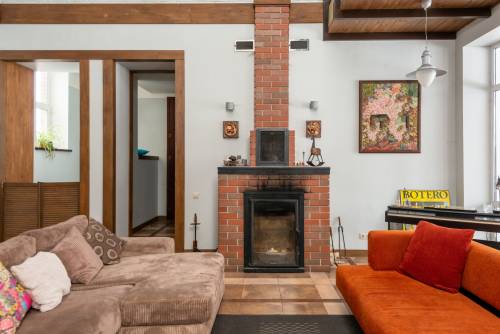 Lighting the first fire of the season is always exciting! However, it's worth having your chimney swept before throwing in the firewood and lighting those matches to ensure that there is no soot or creosote build-up.
This can be quite a dirty task, so don't hesitate to reach out to an expert who can professionally clean your chimney in no time.
Double-glaze your windows
If you don't mind shelling out a bit, double-glazing your windows or glass doors is a great home improvement investment.
Not only does it help retain heat inside your home during colder months, but it also provides noise-proofing and moisture prevention.
You may have to spend at first, sure, but the long-term benefits double-glazing brings make it worth it!
Clean your gutters and downspouts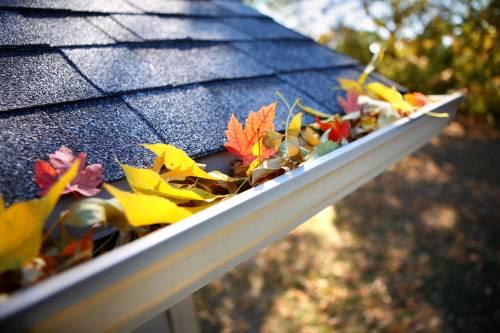 Colder temperatures and possible snowfall could keep you from cleaning your gutters in the next few months.
So before winter rolls in, make it a point to clean the gutters and unclog downspouts from any leftover leaves or debris. Doing so can help prevent blockages and keep the water flowing seamlessly all season long.
Check your walls and ceilings for cracks
Cracks and gaps on your floors or ceilings can be an open invitation for the cool breeze to come in. Excess moisture can also leak through your walls, potentially putting your home's foundation at risk.
Luckily, an expert handyman can help install weatherstrippings around crucial areas of your house. They can also provide other solutions, such as
Closing floorboard gaps using silicone fillers

Stopping draughts with a sand-filled door snake/stopper

Covering keyholes and letterbox openings with wool insulation to prevent minor draughts

Putting up thermal or fleece curtains to thwart window cracks
Inspect your house for unwanted pests
Spiders, cockroaches, and rats become even more active during cold winter days. And with this, they tend to seek refuge in warmer areas, which potentially could be your home.
It's best to get unwanted pests and rodents under control before they get a little too comfy in your vents, basement, attic, bathroom, and kitchen.
Utilise rugs and cosy throws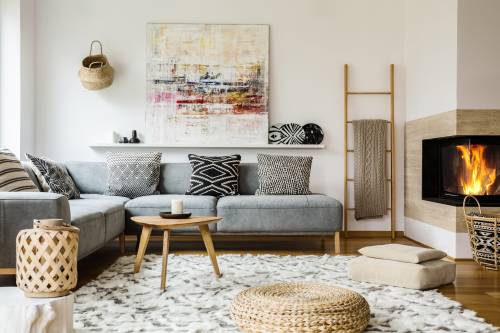 Stepping onto a chilly hardwood or concrete floor can be such a drag on cold days. So why not bring out the rugs and thicker textures for winter?
Rolling out a rug not only makes your home look extra cosy, but it helps maintain the heat, too.
Turn on your heating timers
If you have a reversed cycle or ducted heating unit, you can maximise their time features so that your home is all warm and toasty when you wake up in the morning.
Just make sure you don't put up the heating too high that it starts feeling like a sauna!
Tidy up your garden
It may take a few months before you can work on your garden again. Take the time to trim hedges, get rid of weeds and loose branches, and complete all necessary yard work before it gets too cold outside.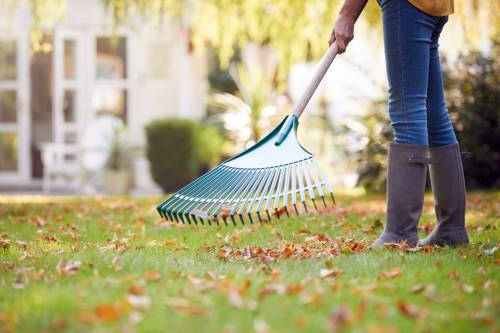 Do you have your work cut out for you? Speed things up by hiring a professional gardener. Not only does it save time, but it can also help get more things done.
Stock up on groceries
It's always a good idea to have your kitchen pantry ready for the winter season. If you're running low on essentials and don't have the time for a grocery run, have your groceries delivered instead!
Stock up on your favourite snacks and fresh ingredients so you can whip up hot home-cooked meals for the family. Don't forget the hot cocoa and marshmallows!
The cold will definitely not bother you once you start ticking things off your winter home maintenance checklist.
There's no need to fear making small repairs or investing in new installations if it means keeping your house warm and cosy when needed.