With the cold season bringing in quite the chill, it might be hard for some to keep the winter blues at bay. But with a bit of creativity (and some of your loved ones' absolute favourites), you can come up with the perfect winter care package to warm up their days.
Who says you have to wait for Christmas to give presents? Gift giving has no rules, so show your family and friends that you're thinking of them just because!
No clue where to start? Here are a few ideas:
For the bookworm: Best-selling books, a DIY hot cocoa kit, and a booklight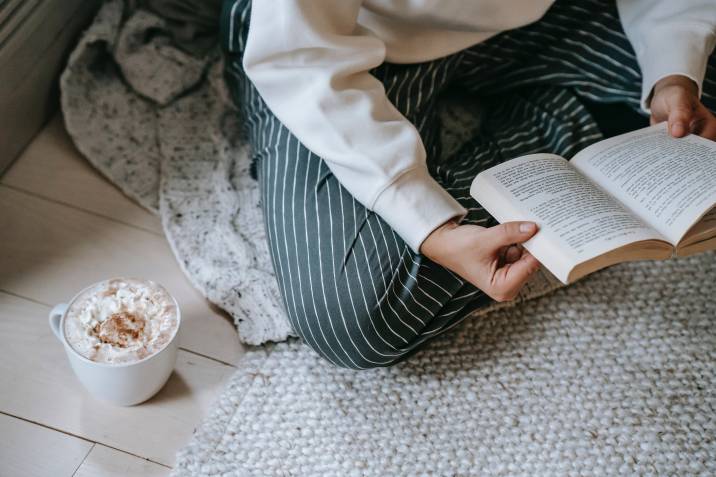 It seems like everyone can't stop talking about "The Song of Achilles" and "The Seven Husbands of Evelyn Hugo." 
If you know someone who would love to get their hands on these best-selling novels but can't find the time to order them online, why not surprise them with a bookworm winter care package?
Feel free to throw in a DIY hot cocoa kit and even a booklight to make their winter reading sessions extra cosy!
For the one with a sweet tooth: A candy care package
Dispel your workmate's winter boredom and get a Tasker to deliver their favourite sweets! Because let's face it, candy can always make a particularly dull day better.
From classic chocolate bars and fruity gummies to extra sour chewy lollies, you won't run out of options!
For the young (and young-at-heart): A paint-by-numbers kit
A paint-by-numbers kit can be a neat gift for curious kiddos looking to express their creativity or friends with a knack for painting.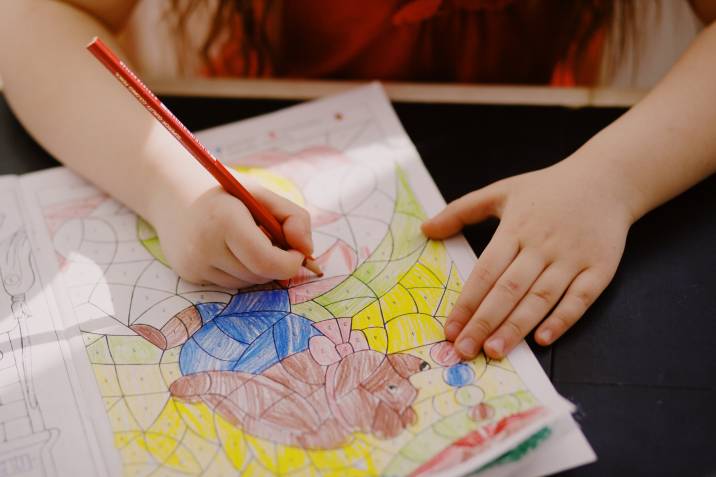 And whilst it's easy to download art or colouring apps on mobile phones and tablets these days, seeing a black and white canvas come alive with colour in real life still hits different.
Not only will it encourage them to take a breather from all the gadgets, but it can also make for a fun and therapeutic activity they can do with their friends.
For the healthy snacker: A DIY protein bar recipe kit
Got a sibling who's all about healthy snacking? Instead of gifting them your typical pack of protein bars, treat them to a DIY recipe kit so they can whip up their own.
Making a fresh batch of healthy granola bars can be loads of fun, especially when there's not much to do in the cold outdoors. Prep their favourite ingredients (include macros if that's their thing), jot down instructions, pack them all up, and send!
They can also tweak the recipe to their liking and add other nutritious mix-ins. Better than store-bought snacks, that's for sure!
For the coffee lover: Monthly coffee subscription, a French Press, and chocolate biscuits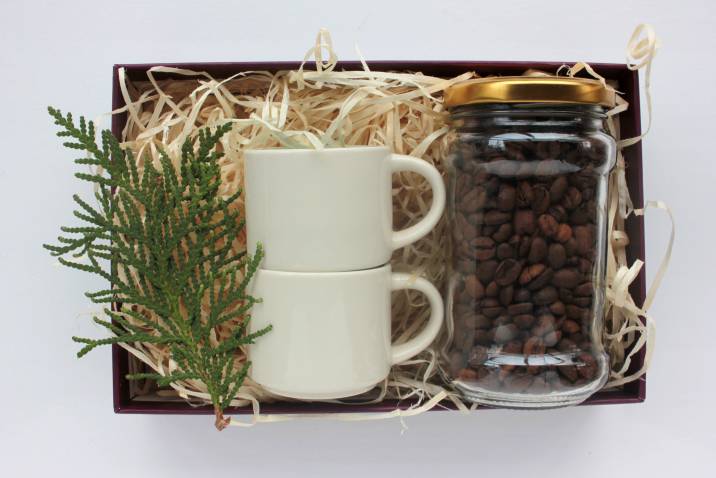 Know someone who's obsessed with coffee? Surprise them with a nifty coffee kit to help them start their winter mornings with a comforting pick-me-up. 
If you want to go all out, include a monthly coffee subscription, a sleek French Press that'll look good on any kitchen counter, and a pack or two of chocolatey biscuits. 
Any time they need a coffee break or two, they'll be ready to brew, pour, and drink to warm themselves up!
For the spa enthusiast: A self-care kit of scented candles, sheet masks, and body butter
Is your BFF in desperate need of a spa day? Curate an extra special self-care kit to help them get through harsh winter days.
Hydrating sheet masks and rich body butter can do wonders as they help the skin stay moisturised against the dry winter air. Add some scented candles for a perfect at-home spa experience! 
Opt for soothing scents like eucalyptus and lavender or warm and woody fragrances like vanilla and sandalwood. You can even tuck in a sweet note and remind your BFF to put their mobile on silent mode for a few hours for some quiet, well-deserved "me-time."
For the movie buff: Microwavable popcorn, potato crisps, and a giant tumbler
Does your mum love weekly movie nights with your dad? Then she'll love this winter gift idea since any movie marathon is always better with snacks.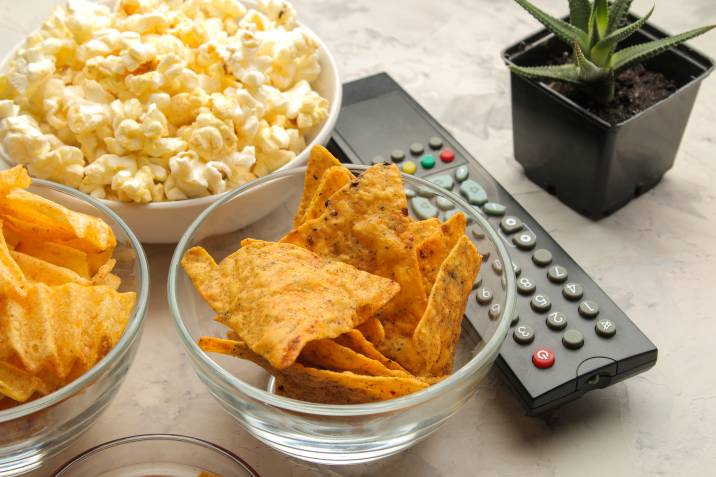 A box of microwavable popcorn and a bag of potato crisps will be enough for two people to share. Make sure to get their favourite flavours!
Add an extra-large tumbler to the mix so they can enjoy their beverage of choice whilst binge-watching classic winter films all night long!
For the baker: DIY cookie kits
Whether it's chocolate chip, white chocolate macadamia, or gingernuts, a fresh batch of cookies oven always hits the spot, especially on a cold winter day.
This winter care package idea will make any home baker's day as it comes with everything they might need to make the best cookies – no shopping required!
Tip: If you're unsure what baking kit to give your baker friend, you can get inspiration from a trusted local baker near you.
For the artist: Water colour pads, brush marker pen set, and soft pastels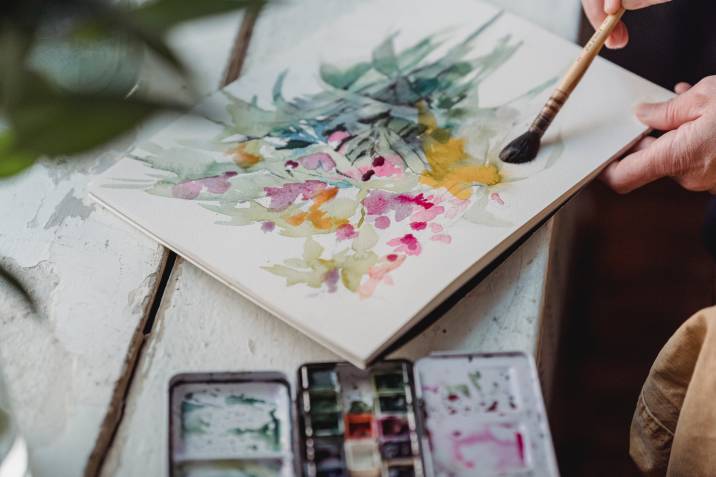 Artists can never have too many tools to help them master their craft. If you know anyone constantly looking for their next art project, a box of quality pads, marker pens, and soft pastels will banish those winter blues instantly!
For the gamer: Armrest caddy, gaming gloves, and wireless headphones
Does your niece or nephew spend hours on end playing video games? Send them a care package with a few gaming necessities to help them smash each quest and adventure this winter!
Hook them up with wireless headphones for the ultimate gaming experience, a pair of compression gloves to keep their hands from aching, and maybe even an armrest caddy where they can store their drinks, mobile phones, and extra cables.
For the fitness BFF: Booty bands, a travel yoga mat, and a fitness gift card
Is your BFF about to start their fitness journey? Or maybe they've been at it for a while. Whatever the case may be, they'll surely appreciate this care package idea! 
Get them a travel yoga mat and some booty bands to go along with it. This way, they can work up a sweat whenever, wherever they feel like it.
Want to kick things up a notch? Get your BFF a fitness gift voucher and take classes together!
Send a winter care package today!
Some of the best presents are ones that feel like they were tailor-made for you. And with these curated winter gifts, your loved ones are bound to feel all warm and fuzzy, literally and figuratively! 
Need help delivering your package? Post a task today and have our Taskers lend a hand!
Good luck and happy gift-giving!