Home

/

Earn Money as an Electrician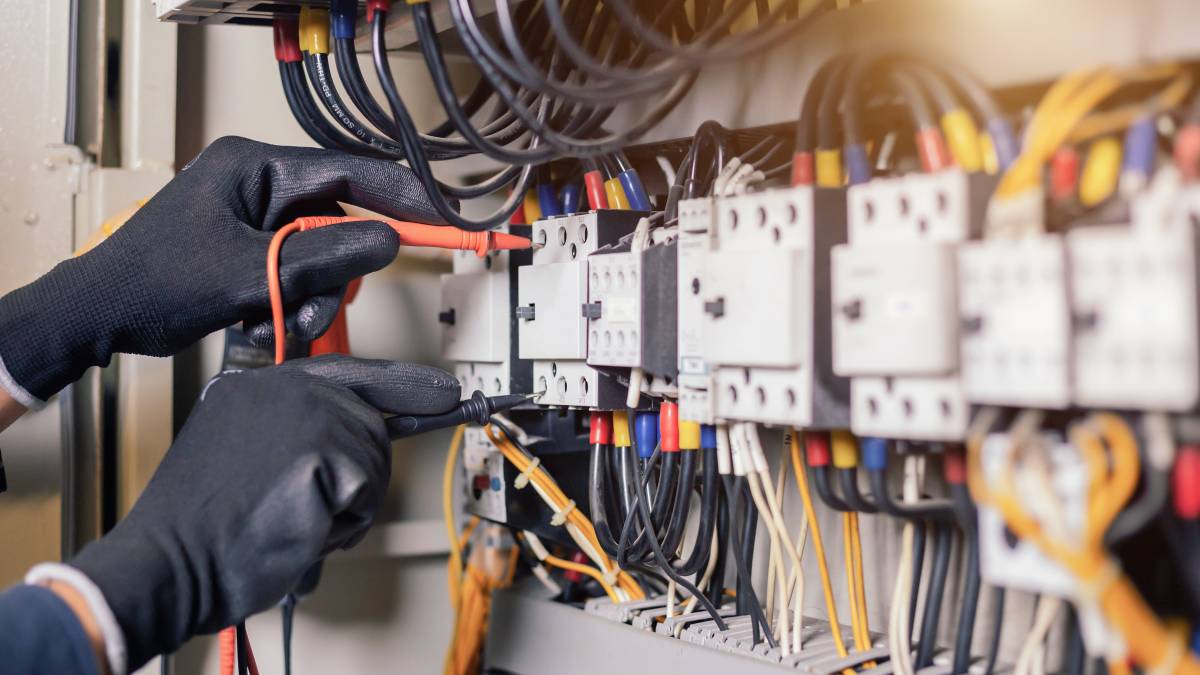 Ultimate guide to making more money as an electrician
Check out this guide for average salary, qualifications, and money-making ideas you can try.
Find electrician jobs
Electricians can make higher wages than the average middle-class income. But how can an electrician make more money? Whether you're looking for better-paying opportunities or are curious about how to find electrical side jobs, the key is investing in your trade.
In this guide, we'll discuss the basics of becoming a licensed electrician and a few tips on how to invest in your trade to increase your earnings. Continue reading to learn how to make money as an electrician.
Do electricians make good money?
In the US, the average electrician earns $26.50 per hour, though this also depends on your skill level, specialty, and where you work. 
Electrician work is highly specialized and dangerous, so licensing requirements tend to be strict. While it varies across jurisdictions, to get your license and work as an electrician, you should generally follow these three stages:
Completing an apprenticeship: Along with taking electrical science and theory classes, enrollees get hands-on, on-the-job experience. This typically takes four years to complete.

Getting a journeyman license: Once the apprenticeship program is completed, electricians can take the Electrician Journeyman exam to get licensed.

Becoming a master electrician:  Journeyman electricians can take the Master Electrician Exam after working for at least two years to get their master electrician license.
Check out your state's specific licensing requirements for more details.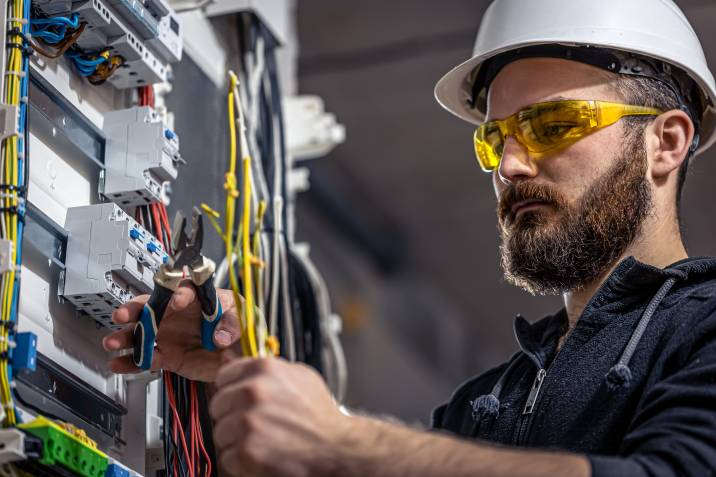 What qualities make a good electrician? You need logical and analytical thinking from technical knowledge to find and resolve faults. You also need to be able to apply techniques that will help you maintain safety.
Ways to earn more as an electrician
If you want to know how to make money as an electrician, you can focus on developing your skills through experience and continuing education, and seek electrical side work or start your own business. 
1. Choose the best training
If you're 100% committed to having a career in the electrical trade, the very first step is making sure you have the right foundation through the best training. Your apprenticeship program should meet state and federal standards and provide you with the technical and theoretical education you need. 
However, great apprenticeship programs offer valuable skills like leadership and professional management that will set you up for success. For example, you can consider working with an apprenticeship program affiliated with the International Brotherhood of Electrical Workers, representing thousands of electrical workers in the Americas and Canada. 
2. Gain experience
Once you've completed the minimum requirements for licensing, the best way to find more opportunities is to gain as much experience as possible. Get experience across residential, commercial, industrial, or service work fields. You'll be able to have a solid foundation of the specific skills needed for each that will help you decide what to specialize in later on.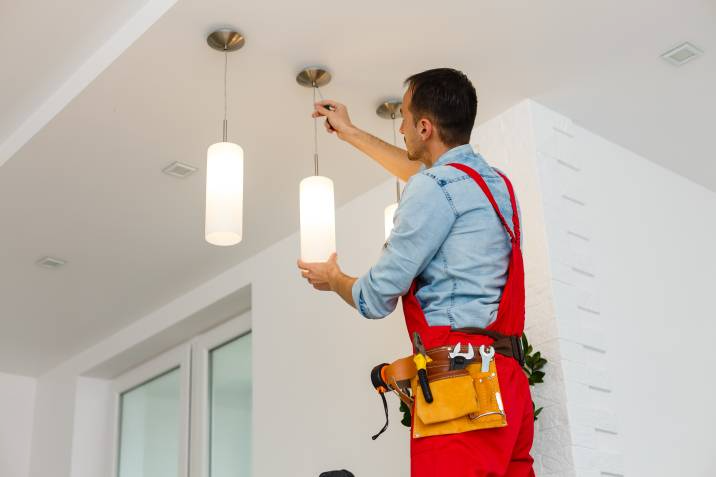 It's also a good idea to set goals for how you want to make your progress, whether that means setting your sights on becoming a foreman or eventually setting up your own business. 
3. Choose a specialization 
You may ask what electrician makes the most money in terms of the field they specialize in. Electricians concentrate on working indoors (wiremen) or outdoors (linemen). While you can gain experience with small residential jobs, some of the highest-paying are commercial or industrial jobs.
You may even explore qualifications to work with high-voltage electrical wiring and equipment, though keep in mind that these employment opportunities are more high-risk. Other common specialities include:
Auto electrician

Security and fire alarm electrician

Telecommunication maintenance

Smart systems installation
You could also eventually do more niche electrician work, like becoming an avionics, maritime, solar energy, or substation electrician.
4. Take continuing education courses
Continuing education is key to becoming a better electrician. It may also be a qualification for maintaining your license, so check your specific state's requirements. If you've worked in the trade for a while, you can also look into courses that will help you land more experienced roles. For example, you can take up electrician management or project management.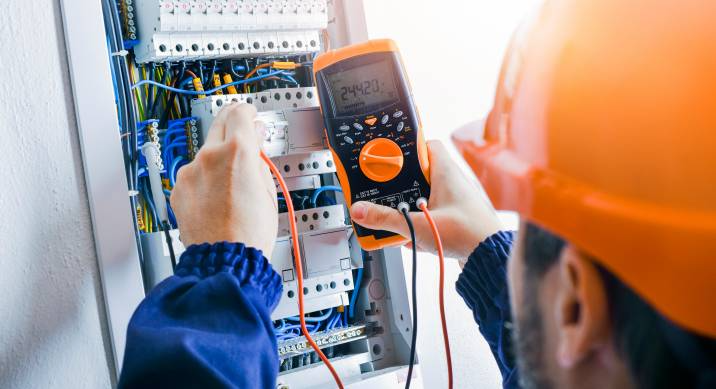 Not only will continuing education classes keep you updated on important electrical industry guidelines, but they will also improve your chances of qualifying for better jobs or moving up in your current role.
5. Explore side job listings
Wondering how to get electrical side work? If you have the required licences and bandwidth to take up electrical side work, consider the following ideas:
Cable and internet installation services

Lighting installation services

Other home setup installation services

Handyman services

On-demand tasks    
Taking up additional side jobs as an electrician is a great way to supplement your income as these typically don't take too much time and don't need much technical knowledge. You'll have the flexibility to accept jobs only when you have extra time.
6. Start your own business
If you want to take your earnings up a notch and be your own boss, you can explore starting your own electrical business. Of course, consider that starting any business is never without any risk and that you need sufficient start-up capital. Also, you will want to check your state's licensing requirements for operating as a contractor, as some states require this along with a business license.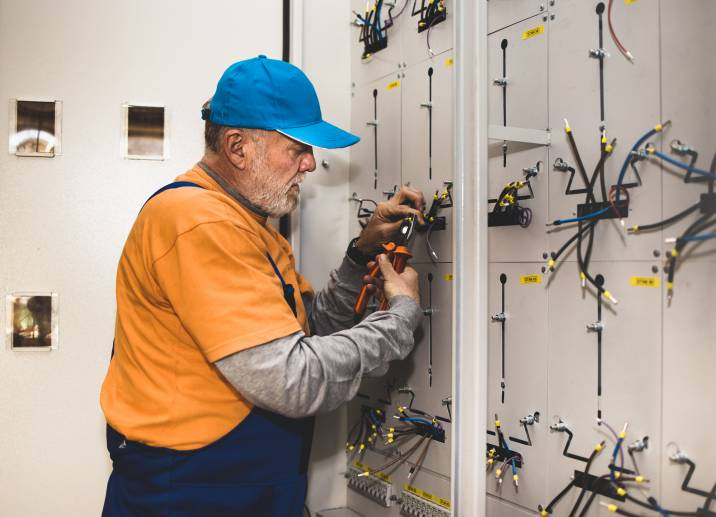 Nevertheless, starting your own business is a great option if you aim to be your own boss. Once you have all of the necessary licensing in order, you can figure out what type of legal entity you want for your business, develop a business plan, and then set out to find customers.
7. Market your services
Another way to grow your income as an electrician is to get more leads, which you can accomplish by increasing your visibility and meeting potential customers where they are. It's important to get your services in front of the right audience, and you can explore the following tips:
Creating a Google My Business page for your electrical services business

Starting a blog and producing content on your topics of expertise

Establishing a social media presence 

Kickstarting a YouTube channel
If you have your own business or are determined to start one, a proper marketing strategy not only introduces and builds your brand but also introduces you to customers who may be a good fit for your services. 
The path to earning more as an electrician
By investing in your trade through the right training and continuing education, you'll be sure to earn the right skills and experience that will land you lucrative opportunities as an electrician. You might even consider putting up and growing your own business.
In the meantime, broaden your experience and supplement your income by finding leads on Airtasker. You can work on everything from simple shower installations to generator repair. Check out electrical tasks on the platform today.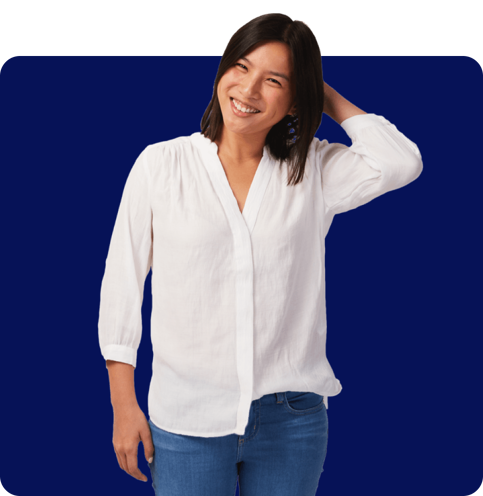 Frequently asked questions
You'll generally need to be licensed to conduct any electrical-related side work. This ensures that you've undergone the necessary training and experience to be a qualified electrician, making it much safer for you and your clients.
There are some types of electrical work that you can carry out in case the territory you're in is placed under lockdown. And, while it may not be as easy to find opportunities for work-from-home electricians, you can explore jobs like estimation, consultation, project management, or teaching.