Home

/

TV Wall Mounting Cost Guide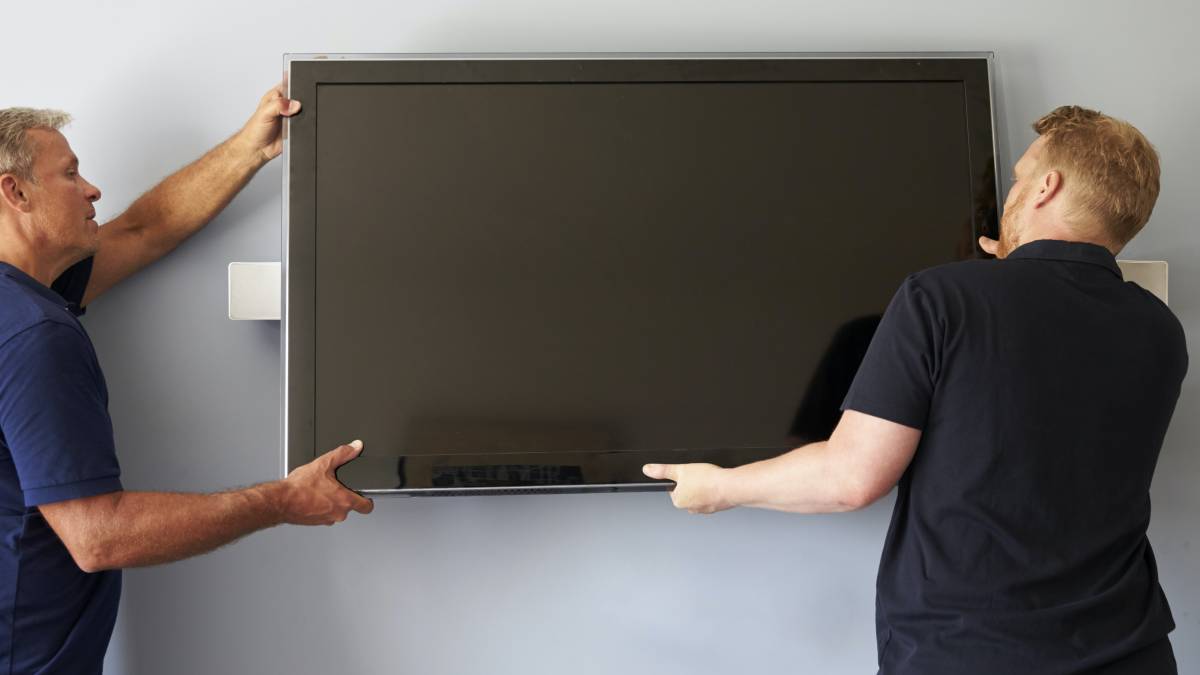 How much does TV wall mounting cost?
Get a free quote now
Post to find a price. It's free and only takes a minute.
Price guide
$69 - $300
Find tv wall mounting experts, fast

Post a task with your price in mind, then get offers.

It's free and takes only a minute.

See how it works
Do you have a new TV and are unsure where to set it up? Mounting it on a wall is the best solution, as this can save a lot of space in your place! 
But how much does a TV wall mount installation cost? The average cost of mounting a TV on a wall is $69 to $299. Buying a TV bracket can cost you more, depending on the type you want. Fixed TV brackets can cost an additional $70 to $300.
TV wall mounting costs in the US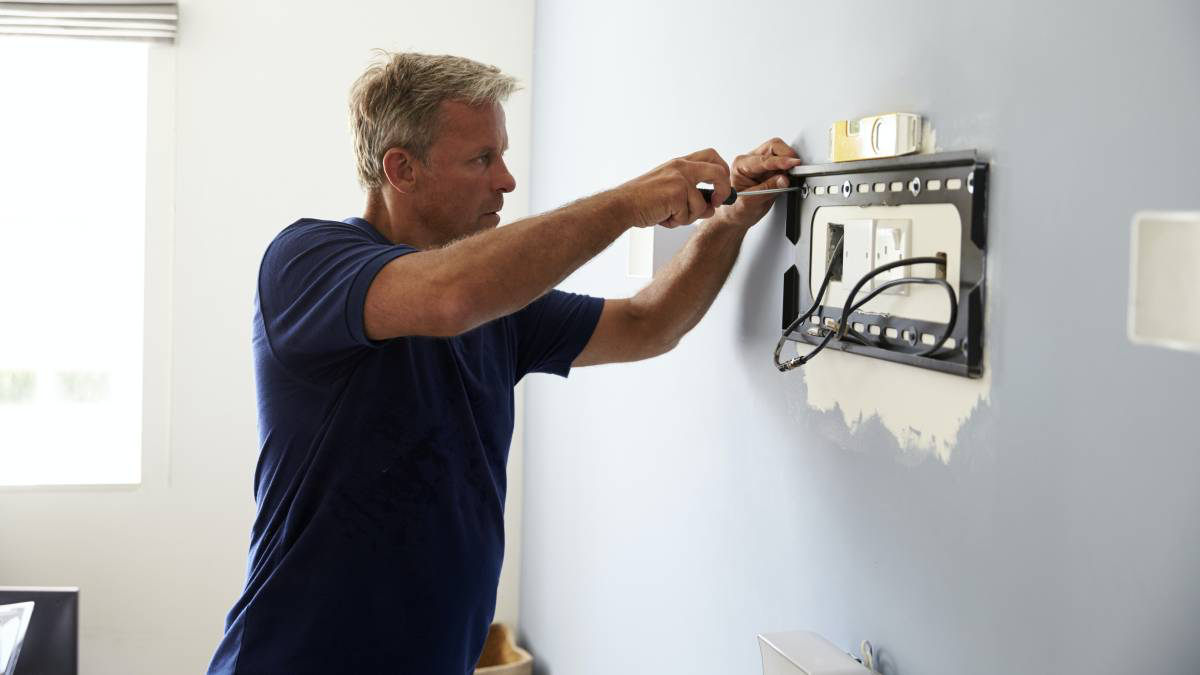 To get the average cost of mounting a TV, calculate the total according to TV size and bracket price. See the table below in compliance with the Video Electronics Standards Association (VESA):
| | |
| --- | --- |
| TV size | Price |
| Basic TV (up to 40") | $69 to $150 |
| Large (up to 75") | $90 to $175 |
| Extra large (over 75") | $120 to $299 |

Adding to the price of mounting your TV is the type of bracket you're getting:
| | |
| --- | --- |
| Bracket type | Price |
| Fixed TV bracket | $70 to $100 |
| Tilting bracket | $80 to $120 |
| Full-motion | $115 to $300 |
Factors affecting TV wall mounting prices
The cost of mounting a TV to the wall may depend on the type of service you will get. A general handyman would usually charge per hour, while an experienced TV installer charges a fixed price depending on the size of your TV. The price range per hour starts from $70 to $100. Total TV wall-mounting prices depend on these factors: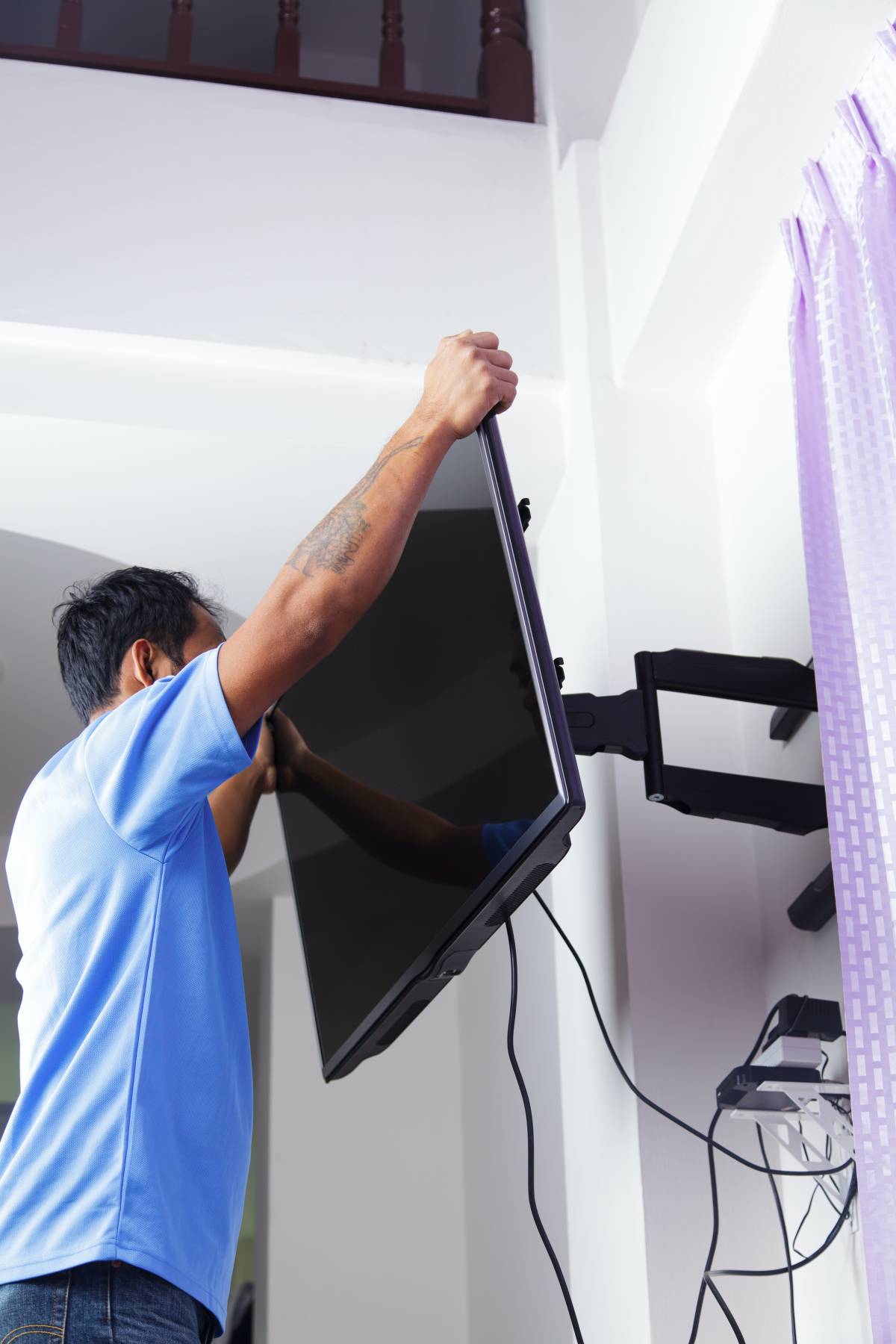 TV size
Some service providers will charge you extra depending on the size of your television. A small TV might require only one person to mount it. However, bigger ones might need more people. Some, however, charge fixed or hourly prices. Consult your service provider regarding fees to set expectations before starting the job. The size of your television will also affect the following factor: TV brackets.
TV brackets
The first thing you'll check upon purchasing your TV is whether a TV bracket comes with it. TV brackets can be quite costly, depending on their type:
| | |
| --- | --- |
| Type | Description |
| Fixed TV brackets | They're best used when you plan to place your TV in just one location, like the living room. |
| Tilting wall brackets | They're helpful in places where you can angle the TV up or down. They're also very helpful in preventing TV glare. |
| Full-motion wall brackets | They rotate or change directions and cost as low as $70 to as much as $300. |
Sound system
Sound systems can add to TV wall-mounting costs because service providers will have to work on their wiring. They must ensure that these are hidden well and connected correctly to your television. You can also hire a separate provider to install your sound system.


Cable wiring
Connecting and concealing the wires can be a tedious job. Wire extension, fasteners, and even an HDMI connector can add $3 to $10 to your expenses. It's best to coordinate with your provider to get an accurate estimate.
What add-ons can I get when mounting my TV?
When just watching TV is not enough, you can have a few things to add for a better experience: 


Sound system
Nothing beats a good surround sound, and you don't even need to go to the movie theatre to watch your favorite movies! This will cost you more, but it's a good investment, especially when you have friends coming over or want to be entertained at home.


TV Wi-Fi
You don't need to worry if you bought a TV five years ago as these televisions are up to date and have built-in Wi-Fi. However, if you are reusing your TV, you can ask someone to set up your TV for WiFi use.


Cable TV
On days when Youtube or Netflix don't cut it, we can always go back to our dear old cable TV. You can have an antenna installed to access your local television channel for news and entertainment programs. 
Things to do before mounting your TV
It would help if you worked on a few things before asking for a quote. Here's a list of what to consider before booking TV wall-mounting services: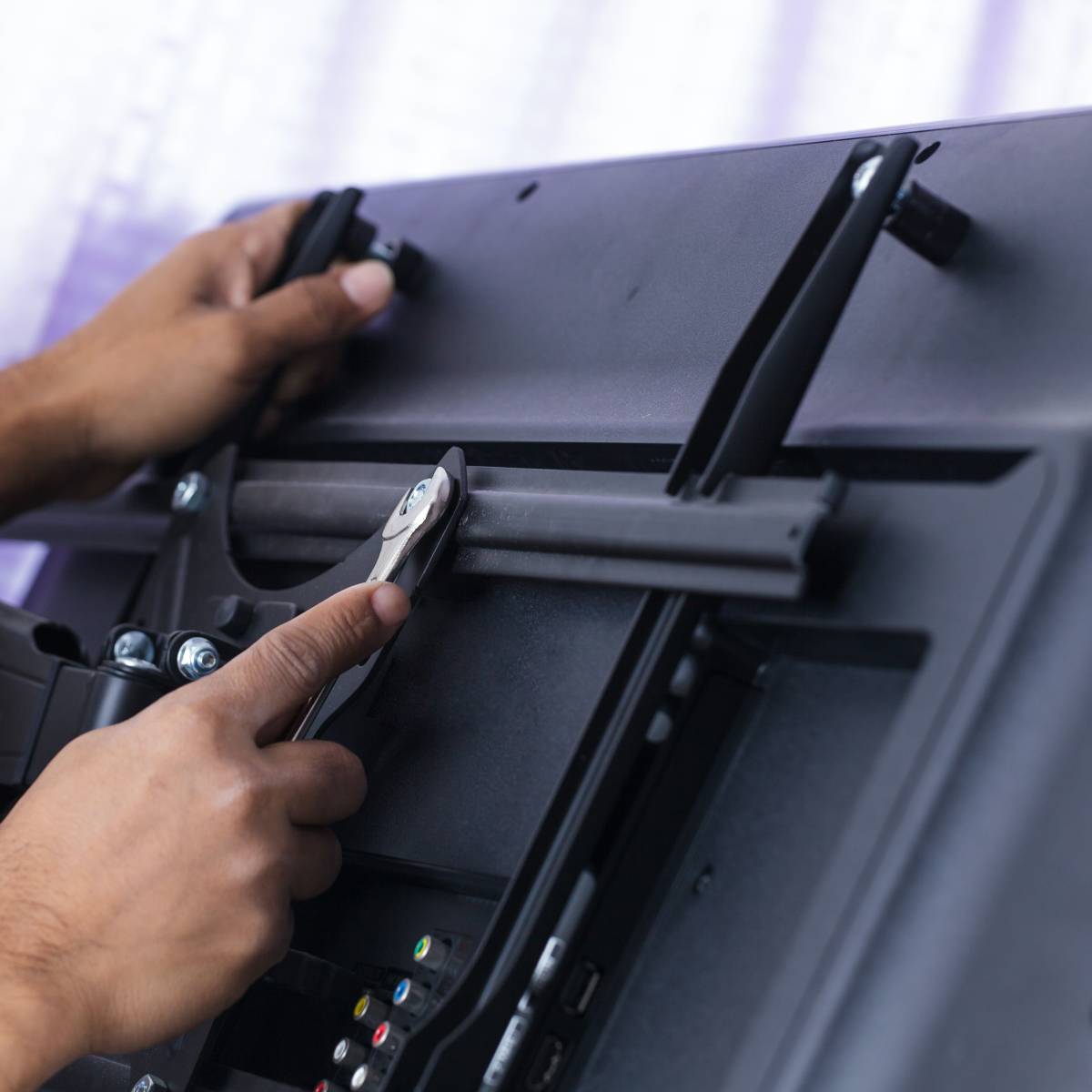 Identify your wall type
Some walls are easy to work with, but some have tough surfaces. It's essential to identify your wall type so that your service provider will know the equipment to bring. Some also charge more for brick and concrete walls. Plasterboard is considered a soft wall and might cost less than others. When asking for a quote, make sure to mention this to know if you'll get extra charges.


Choose where to hang your TV
The location of your TV can significantly affect your level of comfort. Always make sure that the place where you want to mount your TV is close enough to your sofa but not too close to cause an eyesore. Make sure that its height won't also cause a strain on your neck. It's advisable to check the placement of your TV before you decide to mount it permanently.


Measure your TV
If you get a TV or bracket that's VESA-approved, you won't need to worry about its measurement as they are all standardized. However, if it's not, you will have to measure them all yourself. Check your TV's diagonal measurement, width, height, and the distance between its holes at the back.


Hire a Tasker for TV wall mounting
Investing in a good TV doesn't stop after you make your purchase. Post a task on our platform and connect with skilled service providers. 
Before accepting an offer, you can compare ratings and read reviews to ensure you're hiring the best person for the job. Find nearby TV wall-mounting services within your budget so that you can skip all the hassle and go straight to enjoying your entertainment system at home!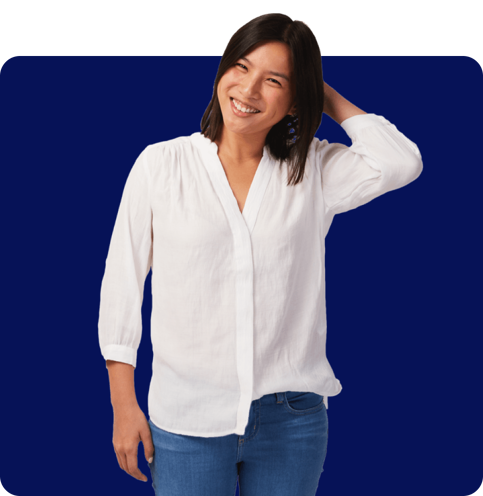 FAQs
Mounting your TV above your fireplace can be tempting. It's possible but not recommended. Ask your service provider so they can check your area before mounting it.
Mounting a TV saves you a lot of space, and it gives a better view of your living room. Buying a stand is less expensive, but it will take up more space in your room.
Yes! This is also safer when you have kids around and definitely more pleasing to the eyes. Ask your service provider so they can include this in your quote.
It's free and takes only a minute.