Home

/

Staircase Cost Guide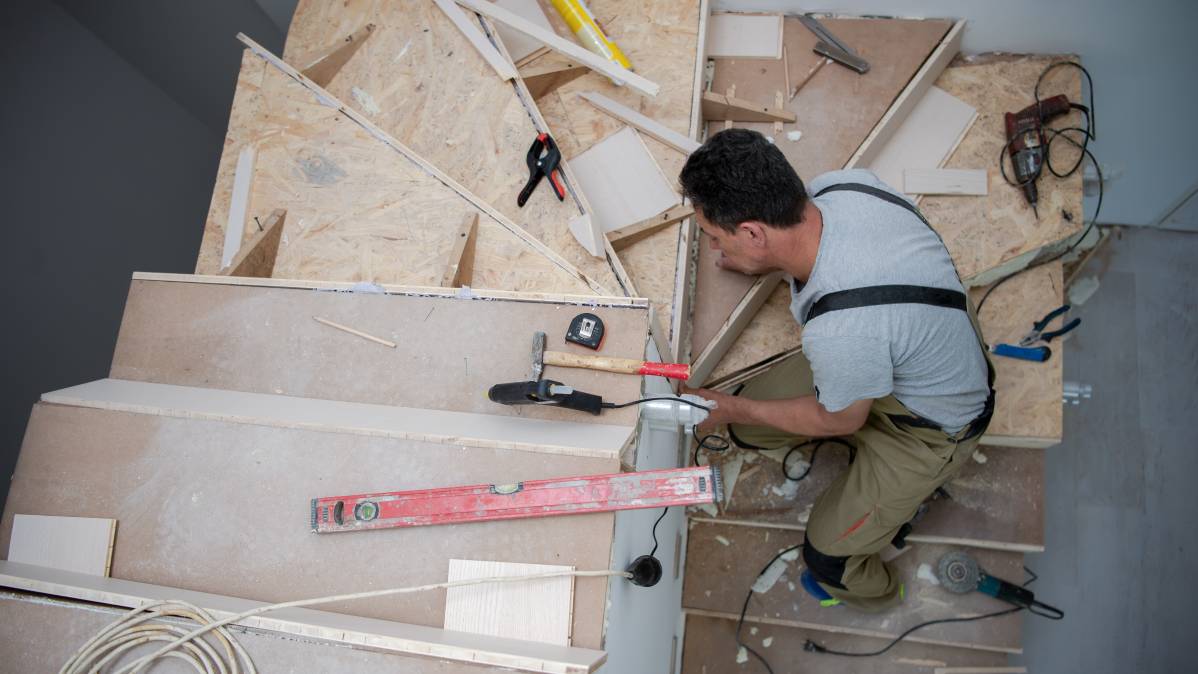 How much does a new staircase cost?
Get a free quote now
Post to find a price. It's free and only takes a minute.
Price guide
$1,100 - $3,000
Find staircase renovation contractors, fast

Post a task with your price in mind, then get offers.

It's free and takes only a minute.

See how it works
A well-built staircase should make it easy for you to move between floors and complete your space. If your staircase is starting to become unsafe, it's time to upgrade your staircase with a new look and stronger form. 
The cost of installing a new staircase ranges anywhere between $1,100 to $3,000 for supply and installation. However, this could still increase up to $10,000, depending on the type of staircase, the material to be used, your location, and the size of the staircase.
With the infinite choices and decisions involved in staircases, it is easy to get lost in costs and spiral away. Make more informed choices and read through our price guide to find out how much is a new staircase.
New staircase price list
| | |
| --- | --- |
| Staircase design | Average costs including installation |
| Straight | Starts at $1,800 |
| L-shaped | Starts at $2,000 |
| U-shaped | Starts at $2,000 |
| Floating | Starts at $3,000 |
| Spiral | Starts at $1,100 |
Factors that affect the cost of a new staircase
Staircase design
A straight staircase is a cheap and popular option that can go as low as $800 for wood material. Floating staircases are more expensive starting at $2,000 due to their more complex design. Keep in mind that these costs are excluding labor, and expect the price to be higher if you're wondering how much custom staircases cost.
Size of the staircase
The size and scale of the staircase would affect how much to fit a new staircase. The further the height of the stairs from the lower level to the higher level, the more expensive the cost since more time will be needed to build the stairs. The number of steps and length and width of each step will also be factored into the costs.
Location in the house
Main, attic, or basement? The average cost of a new staircase differs depending on its location inside your home. Main staircases are often the most expensive while attic staircases are the most budget-friendly.
| | |
| --- | --- |
| Location | Estimated costs |
| Basement | Starts at $900 |
| Main staircase | Starts at $2,300 |
| Attic | Starts at $600 |
Labor costs
Another variable you should consider is the labor cost to build the stairs. The average labor cost of installing a new staircase ranges from $400 to $800 per day. However, this also varies depending on the type of tradesmen you will hire for the project and their level of skill.
Home builders usually charge $40 to $90 per hour depending on the complexity of the project. If you plan to hire a designer or an architect to help you with the interiors, they often charge $125 to $250 per hour.
If you need help managing the project, you may also hire a general contractor to oversee it for you. 
Material and type
In picking a new staircase, there are a variety of materials you can choose from. The variety of options can sometimes be confusing and tricky, especially since one staircase can double or triple the price depending on the material used. 
Getting a building consultant will also help ensure the overall safety of your home project. Below is a table of the materials and the estimated costs without labor. You'll need to ask your contractor for their rate. 
| | |
| --- | --- |
| Staircase material | Estimated cost |
| Wood | $30 to $200 per step |
| Metal | $200 per step |
| Concrete | $300 per step |
| Stone | $80 to $120 per step |
| Glass | $150 to $250 per step |
Wood
Wood costs differ depending on the type of wood you are to pick. The average cost of a hardwood staircase is around $100 to $200 per step. It can go as low as $30 to $50 per step for budget wood types.
Metal
On average, metal staircase costs start at $200 per step. This is one of the most budget-friendly long-lasting options. It is also customizable and comes in various design options, such as straight, spiral, floating, curved, flared, and circular. However, it requires maintenance such as waxing and coating to prevent rust and keep it in tip-top shape. 
Concrete
Concrete staircases are known for their ease of installation and strength. It is resistant to rotting, cracks, and other extreme conditions like fire or calamity. This material is one of the most expensive, costing $300 per step. It is also not as versatile as other materials in terms of blending in with the interior design.
Stone
Like concrete, stone is a long-lasting material that can withstand fires, calamities, and other conditions. It can easily add value and appeal to any home. However, stone staircases are more expensive than other materials, with an average cost of $2,000. It also takes time to build and install.
Glass
Glass staircase costs at least $150 per step and is often combined with wood or metal to enhance the final look. This type enhances indoor lighting and provides an illusion of a bigger space. It is also easier to clean than other types. However, glass staircases are also prone to cracking, which can be a safety issue, especially if you have kids. 

Additional costs to consider
When estimating the total staircase renovation costs, do think about the extra items you might need. To avoid unexpected spending, we've listed the cost of each additional item below.
| | |
| --- | --- |
| Additional items | Estimated cost |
| Paint | $500 |
| Handrails | $25 to $100 per linear foot |
| Railing | $10 to $500 per linear foot |
| Balusters | $1,200 to $1,600 |
| Treads and risers | $1,800 to $2,500 |
| Carpet runner | $500 to $2,000 |
| Relocate stairs | $700 to $2,000 |
| Demolish old stairs | $300 to $2,000 |
Post a task for staircase renovation
Installing your new staircase doesn't have to be stressful! Whether you need a straight, spiral, or metal staircase, a staircase renovation professional can help build it for you. All you have to do is create a task on our platform. Include necessary details, such as your preferred staircase design and material, location, and schedule, and get a personalized quote in minutes!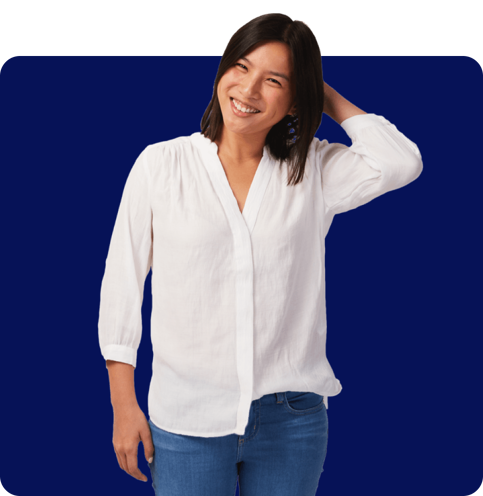 FAQs
The average time it would take to finish the installation would vary per project. However, if we are looking at a basic straight staircase, the estimated time to be installed would take around two days.
If you see big cracks and hear loud creaks from your current staircase, it would be best to renovate your staircase. Doing so would help prevent potential accidents for your family. It will also help you save costs from structural damages and house rebuilding if the staircase collapses.
For wood, regular sweeping and vacuuming are needed to keep it clean. Metal requires waxing and coating every few years to help prevent rust. Concrete and stone need to be washed with a brush and dish soap to remove dirt and debris from time to time. Lastly, a special glass cleaner or a mild detergent would do the trick for glass staircases.
If your existing staircase is still sturdy but needs a few fixes, it might be best to book a repair instead of installing a new one. The average labor repair cost starts at $40 per hour. However, the repair costs to repair a staircase could increase depending on how complex or severe the damage is. 
It's free and takes only a minute.