Home

/

Asphalt Driveway Cost Guide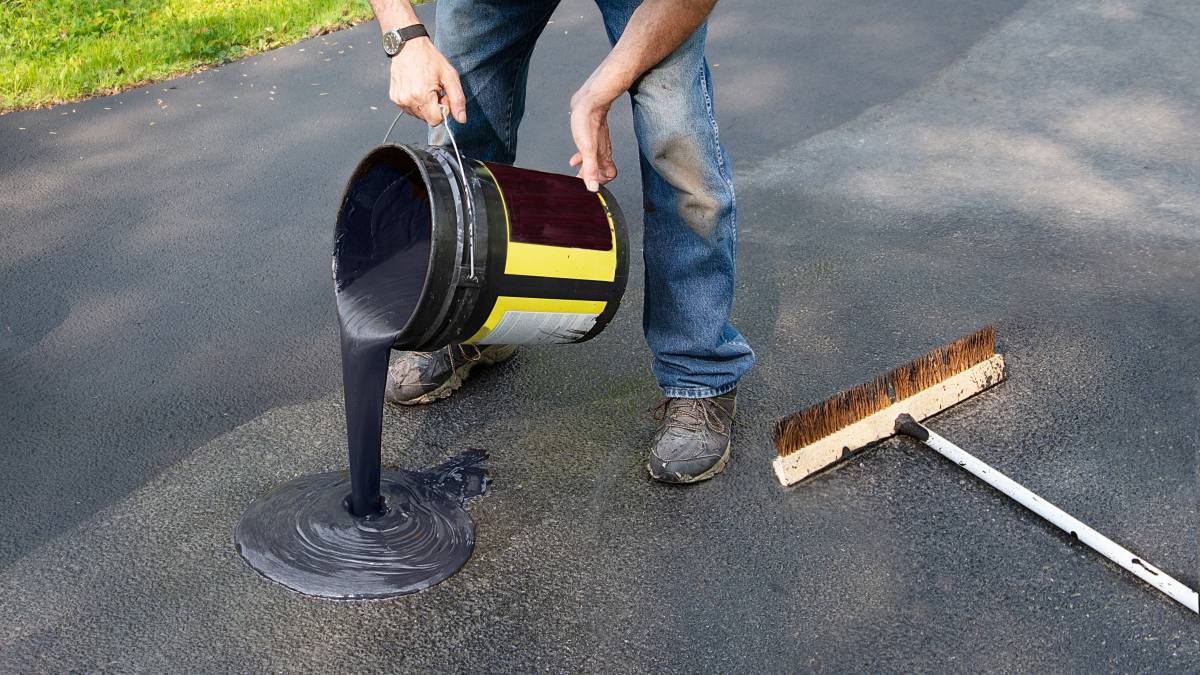 How much does an asphalt driveway cost?
Get a free quote now
Post to find a price. It's free and only takes a minute.
Price guide
$1,527 - $7,635
Find driveway repair contractors, fast

Post a task with your price in mind, then get offers.

It's free and takes only a minute.

See how it works
Upgrading and maintaining your driveway can boost the curb appeal of your property. Asphalt is one of the most widely used materials when developing driveways or retrofitting existing ones. Not only is it less expensive than concrete, but it is also more robust. 
In the US, the average cost of an asphalt driveway may range from $1,527 to $10,250 per project. Of course, variables like location and driveway size can determine the overall cost. 
Take a look at our price guide below to help you set up a budget for your first asphalt driveway project.
Price list of asphalt driveways
By far, the most common factor that affects the final cost of an asphalt driveway is size. The estimated cost for an asphalt driveway ranges from $3.92 to $5.09 per square foot. Here are the average prices for a single asphalt driveway project based on square footage.
| | |
| --- | --- |
| Driveway size | Average cost  |
| Small asphalt driveway (300 square feet) | $1,527 |
| Average asphalt driveway (640 square feet) | $3,258 |
| Large asphalt driveway (1,500 square feet) | $7,635 |

Factors that influence the cost of asphalt driveway
Driveway conditions 
The location where you want to install the asphalt can be a big factor in the final cost of the service. For instance, a driveway on an incline or slope will cost more as it increases the job complexity of asphalting it. 
Geographical location 
Where you reside may play a huge part in the overall cost to asphalt a driveway. Expect a higher price if you live far from your contractor to account for the travel fee and crude oil prices. You'll also pay more if you live outside your contractor's service area, so it's better to find a local contractor for a more affordable rate. 
Here's the price breakdown of installing a new asphalt driveway in some biggest states in the US.
| | |
| --- | --- |
| State | Average price |
| New York | $5,000 to $8,800 |
| New Jersey | $2,900 to $6,550 |
| California | $5,050 to $13,500 |
| Florida | $2,050 to $5,400 |
| Texas | $4,200 to $10,250 |
Type of asphalt 
The most common type of asphalt is hot lay, which lasts longer and adheres to existing tarmacs easier, but requires professional help. Hot lay asphalt costs around $100 to $200 per ton, excluding transportation and installation costs. 
Other types of asphalt can also be customized or are meant for drainage systems. This factor can drive the price as they serve different functions and services. Recycled asphalt ranges from $10 to $20 per ton, stamped or colored from $12 to 17 per square foot, and porous from $8 to $15 per square foot. Note that you'll need to factor in labor costs if you hire a pro to do the task. 
Overlaying
Sometimes, a quick driveway repair is all you need to make it look good as new. Not only can it add to your curb appeal, but it can also increase safety since potholes or crevices can be tripping hazards. If your driveway has damage, you can always fix it with an overlay. The cost to overlay an asphalt driveway ranges from $3 to $7 per square foot.
Sealing and maintenance 
Sealing your tarmac is a great way to prevent issues like cracking, shifting, or fading. This process is usually done six months after the initial topcoat and should be reapplied every two to five years, depending on the condition of your driveway.
Typically, the cost to have your asphalt driveway sealed ranges between $400 and $500. The cost of asphalt driveway sealing per square foot ranges from $1.44 to $7. 
Excavation and grading 
Expect to pay higher fees if your builder needs to excavate the land where you'll build the driveway. Excavation will determine the overall cost of the project. Grading or levelling will also require an additional cost. 
Extra services like these are usually done when the driveway needs to be smoothened and well drained before building. Plus, it requires hiring a skilled builder.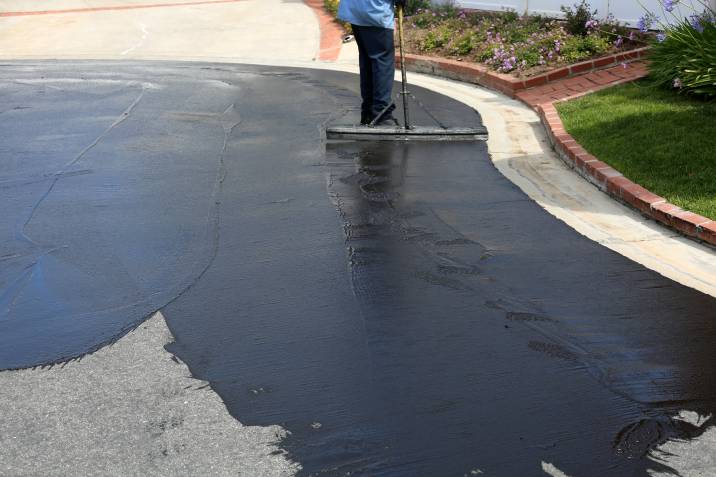 Benefits of installing an asphalt driveway
Increased curb appeal: A new asphalt driveway will make your exterior look good as new, increasing your home value when you put it up for sale. 
Weatherproof: Asphalt driveways can handle any weather conditions. Due to its dark colour and insulating capabilities, this material can absorb heat in the summer and even melts snow more quickly in the winter.
Durability: Asphalt is more flexible and durable than other materials such as concrete, gravel, and porcelain. Concrete is susceptible to fractures, splinters, and flakiness over time. On the other hand, asphalt can withstand any of these issues without requiring regular maintenance. 
Hire a professional for the task
Now that you know how much it costs to asphalt a driveway, it's time to post a task and find a professional driveway paver near you. Ensure to include these details in your listing to attract more accurate offers from our Taskers.
Your location
The driveway size
Whether or not your driveway needs excavation
Your budget
The more relevant details you provide, the more accurate quotation you'll receive. Post a task now and hire a professional Tasker for your asphalt driveway project.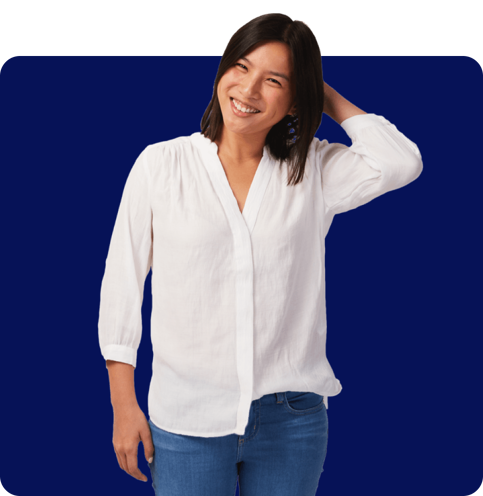 FAQs
Yes, asphalt is way cheaper than concrete. However, your decision should come down to what's best for your new driveway. Professional builders can recommend which material is best for your driveway, considering your preferences. 
The average lifespan for most asphalt driveways is 15 years. However, its life expectancy varies based on climate, maintenance, and usage. The base and soil underneath also affect the driveway's longevity.
Yes. Resurfacing can add more years to your existing asphalt driveway, especially if it has holes, uneven areas, and cracks. 
It's free and takes only a minute.