Home

/

Lawn Mower Repair Cost Guide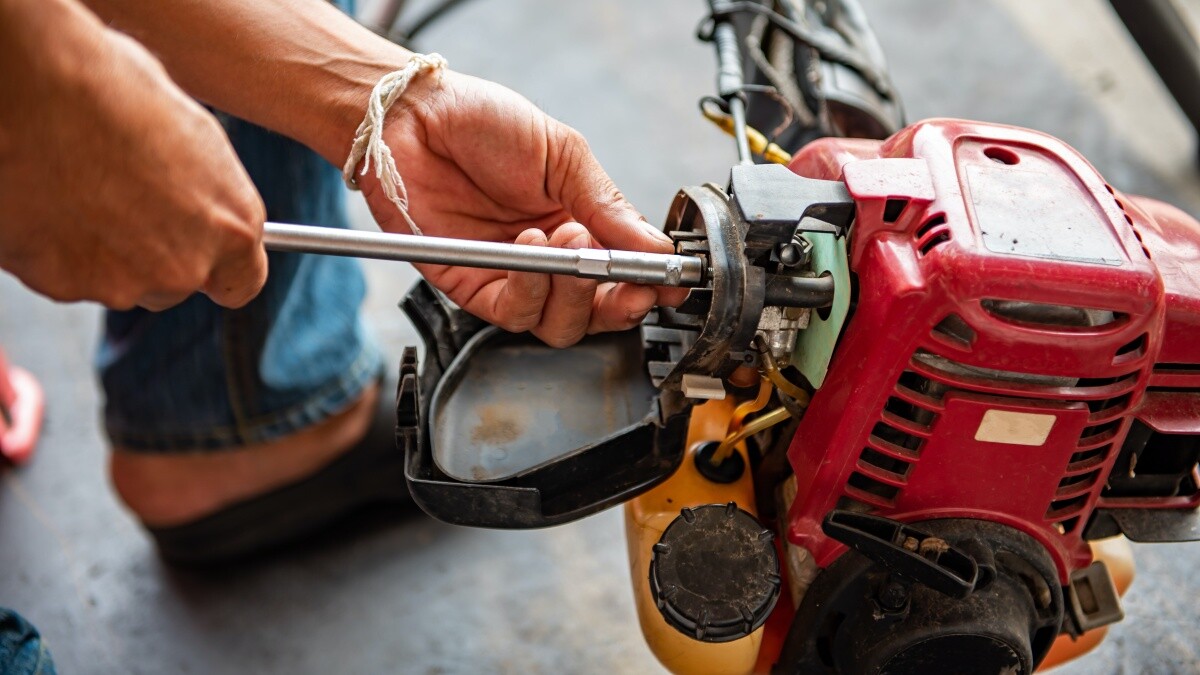 What are the average lawn mower repair prices?
Get a free quote now
Post to find a price. It's free and only takes a minute.
Price guide
$35 - $3,000
Find lawn mower repairs experts, fast

Post a task with your price in mind, then get offers.

It's free and takes only a minute.

See how it works
A delay in fixing your lawnmower means more time for the grass in your yard to grow taller. A shrubby garden has more room for mosquitoes and gives an unpleasant view. Maintaining your lawn has its benefits, therefore, you should also choose to repair your lawn mower as soon as it needs to. 
The average cost for lawn mower repair is around $80 to $100. Labor costs are priced at $45 to as much as $100 per hour, depending on the difficulty of your repair. For complicated damages like lawn mower bent crankshaft repair, the cost can go as much as $500 to $900. Lawn mower head gasket repair cost is the most expensive, with repairs ranging from $1200 to $3000, and usually lasts for 10 hours.
We wrote this lawn mower repair price list so you can include these repairs in your budget. Machine breakdowns are normal, and it might sound expensive but they will provide service that can last for years, especially if taken care of. 
How much should a lawn mower repair cost?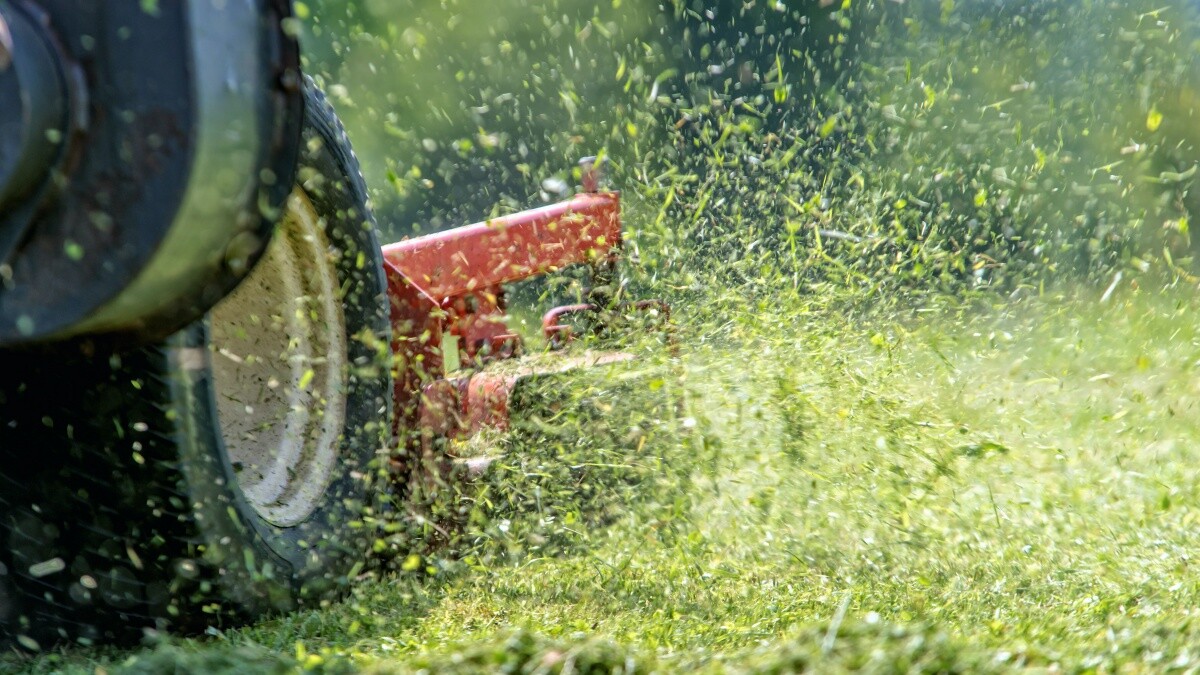 Different kinds of lawn mowers are priced differently. See the table below for the price range of different types of lawn mowers: 
Professionals can restore your mowers whether they are manual, electric or petrol powered. If you are quite unsure about what kind of mower you have, we can walk through a quick definition of each variant.
Push/manual mowers. These are lawn mowers that do not require any fuel or electricity. It's good to use if you want to save on your electricity bill. It's perfect for small yards. This mower uses physical strengths and has a low cost of repair in case of a breakdown.
Walk-behind mowers. This machine uses electricity and petrol, however, you need to be behind it to lead the cutting. Repair may be more costly than manual mowers.
Self-propelled. These are automated so you don't need to put so much effort into mowing. As this machine is more complicated than the other two, it is more expensive when repaired.
Riding mower. As its name states, you can ride on this machine when mowing your lawn. It is great for extensive gardens. No physical effort is required when using this kind. Since it is priced on the expensive side, repairs can cost more as well.
The two most commonly used lawn mower are walk-behind mowers and riding mower. The other one is the cheapest while the other is the most expensive:
| | |
| --- | --- |
| Type of lawn mower | Price |
| Walk-behind | $35 to $80 |
| Riding mower | $70 to $250 |

What are the different kinds of repair?
Different scenarios can cause your lawn mowers to malfunction. Damages like lawn mower head gasket repair costs can not only affect your lawn but your wallets as well. Lawn mower sharpening is included in the table as part of your mower's maintenance. It is better to have a background of the probable cost so you know what to expect.
Here are the most common repairs you might encounter:
| | |
| --- | --- |
| Type of repair | Price |
| Motor repair | $65 |
| Rotary pusher repair | $40 |
| Replacing transmission/overhaul | Starts at $200 |
| Chainsaw sharpening | $8 to $15 |
| Carburettor cleaning | $36 to $50 |
| Head gasket | $1200 to $3000 |
| Crankshaft repair | $500 to $900 |
| Tune up | $70 to $199 |

Tune-up and servicing usually includes changing oil, spark plug, clean or replacement of filter, belts/cables check and steam clean. You can avail of them to avoid more detrimental damages to your mower. 
How much is the labor cost for lawn mower repair?
You can opt to DIY basic repairs, but if you are not an expert, it is better to leave them at the hands of a professional. Labor costs can go as low as $45 for minor repairs that do not take hours to fix. However, repairs for electric and motor-powered mowers can cost as much as $100 to fix, materials are not yet included. 
DIY jobs are not advisable for lawn mowers as damaging small parts might just cost you even more than hiring a tradesman. If you hire someone for lawn mowing or lawn cutting, you may have your lawn tuned up as well, depending on the skills of your chosen tradesman.
What are the factors that affect the price of a lawn mower repair?
Aside from the prices of the materials, other factors can affect the price of your lawn mower repairs:
The difficulty of damage. The bigger the damage, the higher your labor cost may be. This is why it is not advisable to DIY any repairs without knowledge as this may cost you even more in the future.
Repair location. In choosing a tradesman, you should at least choose someone whose location is near your place so transporting your lawn mower, especially if repairs would take days, will not add up to your budget.
Experience. It is worth it to invest in a tradesman who knows what they're doing. Tradesmen who specialize in different kinds of lawn mower might charge a higher labor cost than the others. 
Time. If your damage requires extensive repair, this might add up to your cost as labor costs are charged per day. Make sure to settle this with your tradesmen, we don't want any unwanted bills in the end.
How do I take care of my lawn mower?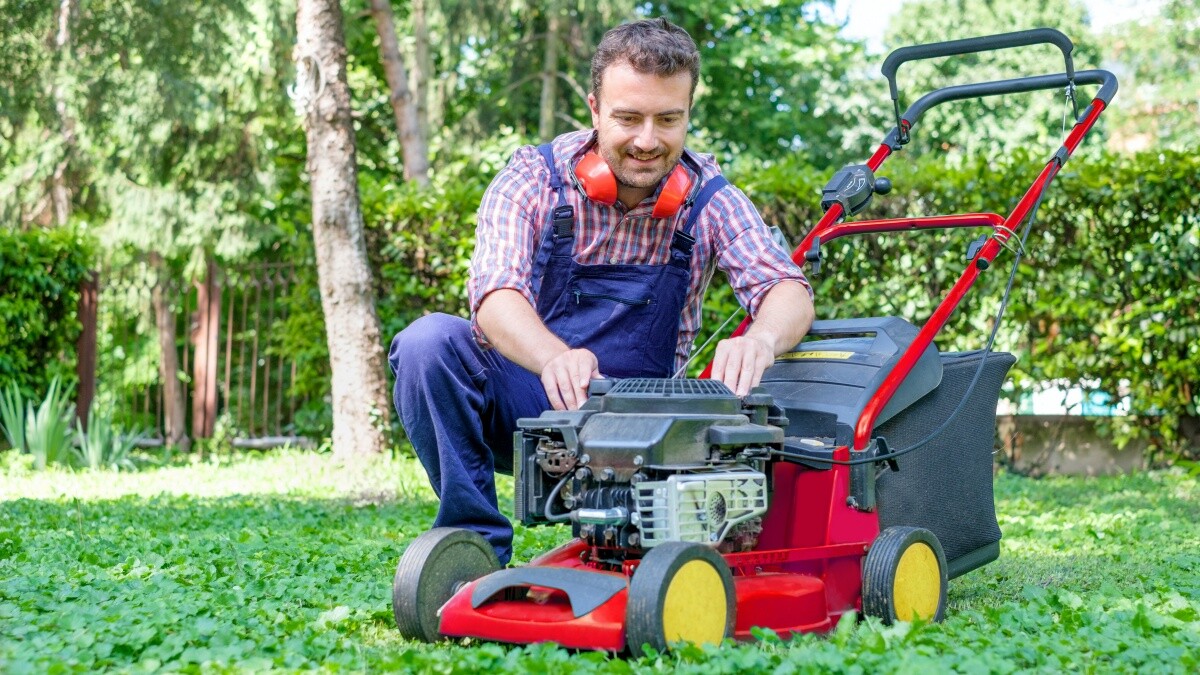 To avoid extensive damages, you should learn to take care of your lawn mower properly. Here are a few tips:
Familiarize your lawn mower upon buying, and make sure you read the instruction manual so you can use it properly.
Avail of a tune-up service now and then, especially when you regularly use your mower.
Secure storage of your lawn mower, especially during winter and rainy days.
Sharpen your blades from time to time as they wear out on regular usage. 
How to choose someone to repair your lawn mower?
When a tradesman agrees to do work at your request, you have both entered into a contract, whether it is spoken or written. It is important to find a trustworthy tradesman to repair your lawn mower as it can save you money in the long run. In choosing a tradesman, make sure that you:
Choose someone who has a specialisation, whether it is for manual, electric or petrol powered repair.
You may opt to buy the damaged parts, and then ask your tradesman to work on it so you only have to pay for their labor.
Choose someone who has a good background with credentials to support them. Ask for recommendations from friends and family, and check your repairman's licenses, if available. However, general maintenance and repair workers do not need any license to operate, only skills and experience. 
Post a task on Airtasker for your lawn mower repair needs. Let our taskers know what kind of repair you need, your location and your budget so they can pair you up with a trusted tradesman!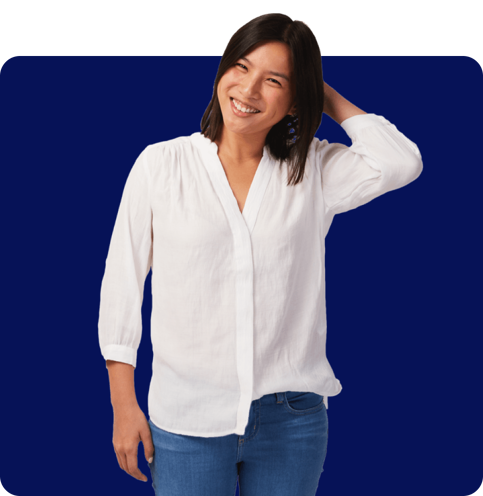 FAQs
Lawn mower with large damages that needs replacement might take more than two days as you will have to consider the number of days you will be waiting for your parts to arrive. However, tune-up service, sharpening won't take more than two hours to finish. The duration of repair depends on the damage.
When a head gasket is broken, it usually needs replacement. It undergoes inspection, replacement, sealing, connection and completion before it is returned to you. It includes extensive engine fixing and requires special attention, hence, its expensive parts and labor cost.
It is recommended to have your tune-up at least once a year, or once every after 100 hours.
It's free and takes only a minute.