Home

/

Lawn Mower Blade Sharpening Cost Guide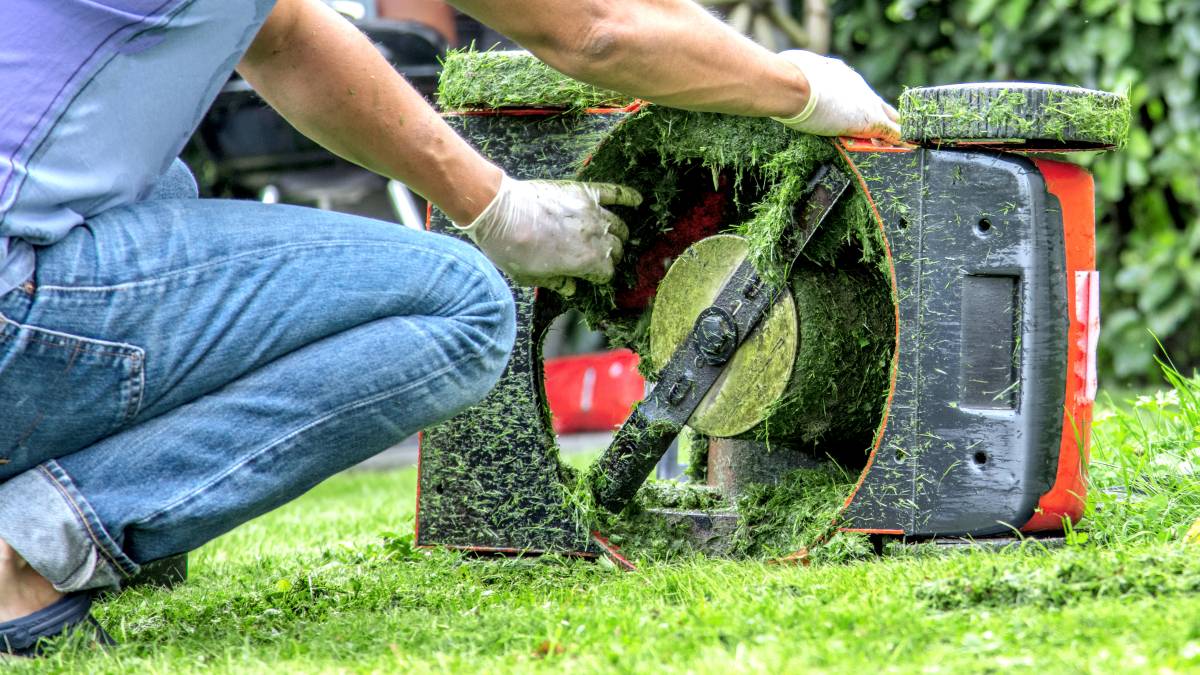 How much does it cost to sharpen lawn mower blades?
Get a free quote now
Post to find a price. It's free and only takes a minute.
Price guide
$5 - $15
Find lawn mower blade sharpening experts, fast

Post a task with your price in mind, then get offers.

It's free and takes only a minute.

See how it works
Is your lawn mower in good condition? If it no longer does its job well, you should check its blades since they might have become dull. The Internet has several calculators for the cost of mower blade sharpening, but this simple guide can help you set the right budget. 
Price list for lawn mower blade services
The figures listed here are merely estimates of lawn mower blade sharpening service costs. They depend on the type of repair you discuss with a specialist.
| | |
| --- | --- |
| Type of Service | Cost |
| Install new lawn mower blades | $25 |
| Lawn mower blade sharpening | $80 |
| Lawn mower blade and choke cable servicing | $70 |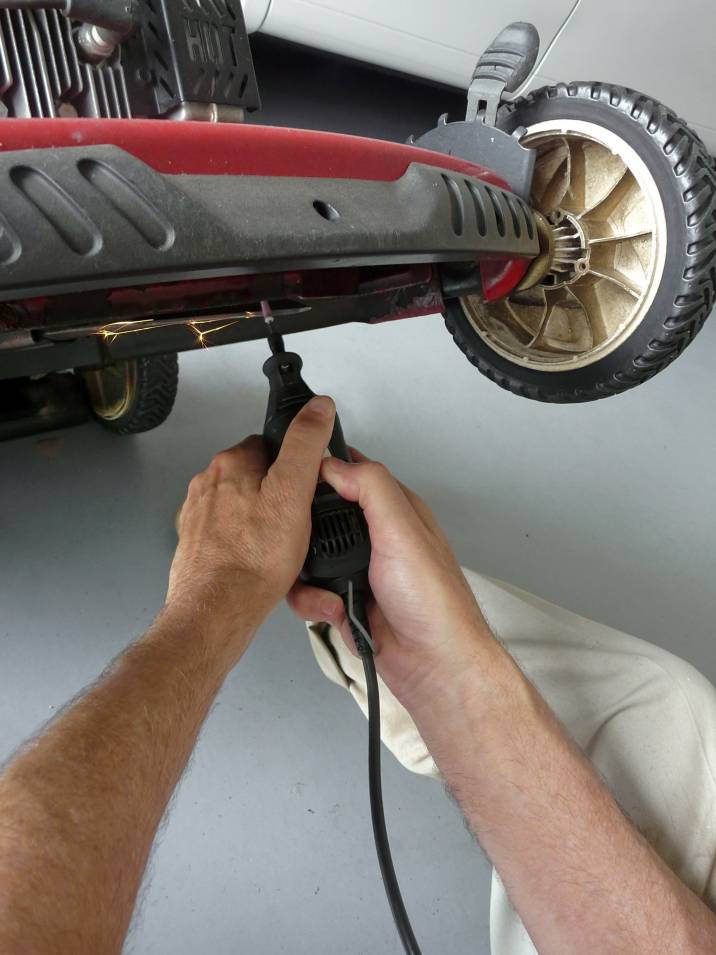 Sharpening your lawn mower's blades will ensure precise cuts during the mowing process. On top of that, it makes the job easier. How much does it cost to get lawn mower blades sharpened? Depending on the lawn mower blade and size, prices range from $5 to $15. This doesn't include mower material and length, as well as blade type.
Signs your mower blades need sharpening
A simple sign is uneven grass. If you have been faithful to your schedule and the grass still has fault lines, it's time to check your blades. Here are other things to look out for:


Multiple rounds
Usually, it can take one to two rounds to cut grass. But if you find yourself going round and round with your lawn mower, its blades have become dull.
Just like knives, overuse subjects lawn mower blades to friction. When this happens, bring your mower to a sharpening specialist. They will have it up and running in no time. 


More effort
While this often applies to manually operated mowers, automatic mowers can have this problem, too. Because of dull blades, the chore of mowing becomes more strenuous. Mowing your lawn is manual labor. But if you find yourself working harder than usual, check your machine. Consult a lawn mower repair specialist if the blades are sharp but other parts need maintenance.


Torn grass
Dull blades produce torn grass, like nicks on the skin during a shaving session. Ideally, lawn mowers should have sharp blades to slice grass. Lawnmowing aims to cut off the tops and not the roots. If you leave the blades as is, you might find several bald spots on your lawn. When that happens, you must call lawn maintenance experts to help you. 


Dented blades
This goes beyond shape or style. Even if you deal with custom-designed blades, they usually come in a uniform shape or pattern. But if you see odd dents in the blades, they must be repaired or replaced because they can cause uneven cuts and uproot grass.


A stalling mower
This can be due to a motor issue. But if your machine is new, the odds of that are slim. Stalling due to dull blades is possible, especially since the mower compensates for the reduced work.
Can you request specific methods for mower blade sharpening?
It's best to consult a specialist when your mower blades need sharpening because they have the tools and expertise to simplify the process. Their sharpening method depends on the blade type. Ultimately, you have three options:


Bench grinder
The primary function of a bench grinder is to sharpen objects. It runs your lawn mower's blades through a metal wheel. It can also grind and shape tools. 


Hand file
This is a saw with an extensive blade used to cut and sharpen objects. It can remove rust buildup.
Angle grinder
This is a handheld tool with a whirring, spinning motor tip used for grinding, sanding, and sharpening.

Things to do before booking a Tasker for mower blade sharpening
Now that you know the cost of sharpening mower blades, peruse this checklist before hiring a professional service:
Double-check your warranty. Like most appliances, your lawn mower has a warranty. If you're lucky to still fall within that period, congratulations. But if your mower's past its due, you need to pay for necessary repairs. Depending on your specialist's recommendation, you might have to replace your entire machine.
Find the nearest professional. Doing this can spare you from delivery fees, especially if your Tasker comes from a distant place.
Identify the parts needing repairs. Is it the motor or blades? Perhaps it's the handle. Do this so that your Tasker can bring the necessary tools. It also spares you from panicking because of the lack of equipment. 
Post a task for mower blade sharpening
Overall, mowing your lawn is an essential part of household upkeep. Don't let dull or rusty blades make it tedious. If you notice your lawn mower struggling to do its job, you can ask a Tasker to sharpen its blades for you. 
Find lawn mower blade sharpening experts, fast
Post a task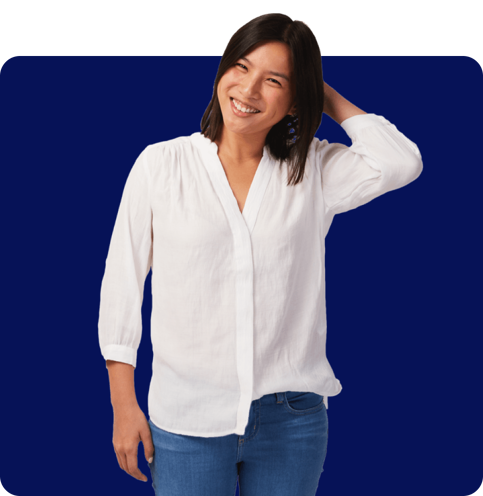 FAQs
Experts recommend sharpening the blades 20 to 25 hours after use. Do this so that they stay sharp. Moreover, clean your mower deck twice every mowing season.
Yes, it's possible. The process is simpler but less effective in the long run.
Experts share that cooking oil or grease can increase work efficiency by half. The oil prevents grass from sticking to the blades, so you'll have an easier time cleaning or sharpening them.
It's free and takes only a minute.