Home

/

Head Gasket Repair Cost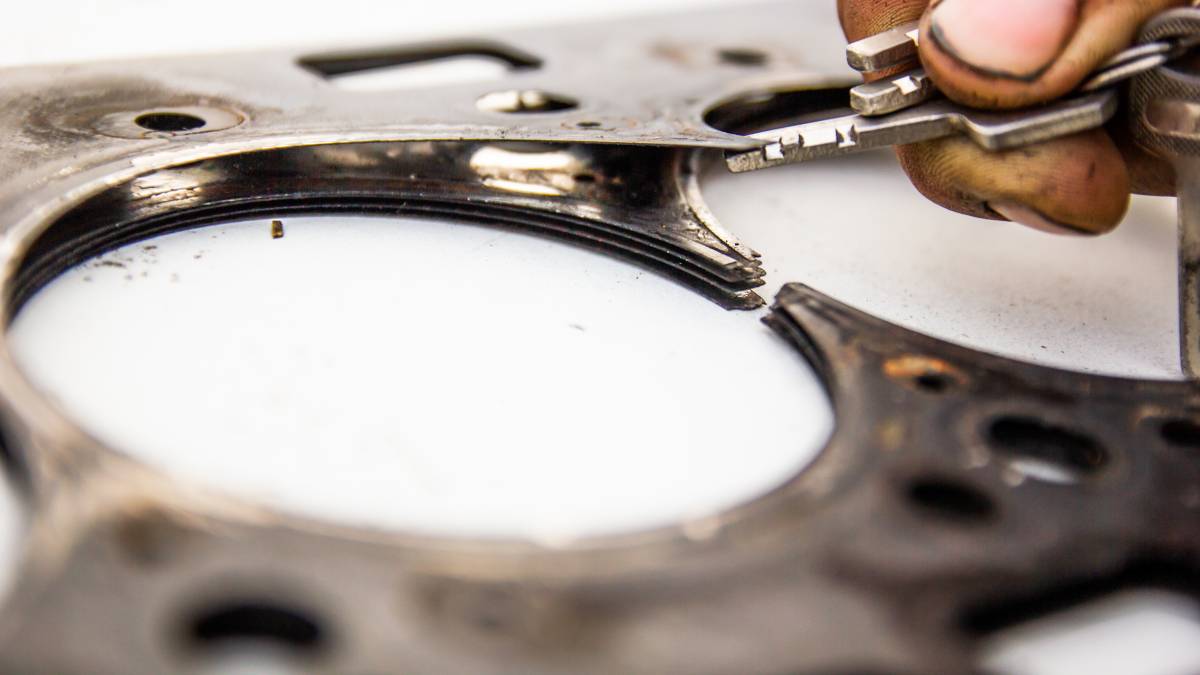 How much does a head gasket repair cost?
Get a free quote now
Post to find a price. It's free and only takes a minute.
Price guide
$500 - $2,500
Find head gasket repair experts, fast

Post a task with your price in mind, then get offers.

It's free and takes only a minute.

See how it works
How much does it
cost to repair a head gasket?
When it comes to head gasket repair, the cost can vary depending on several factors. On average, you can expect to pay between $1,000 and $2,000 for a head gasket repair job. However, prices may differ based on the make and model of your vehicle, the extent of the damage, and the labor rates in your area.
Average head gasket repair costs
Prices of head gasket repair differ based on the make and model of the vehicle. This table shows the average cost for a car mechanic for some common vehicles in the US. It's best to talk to your local car specialist for a more accurate quote. 
| | |
| --- | --- |
| Vehicle | Average car mechanic cost |
| Dodge Ram 1500 | $500 to $1,500 |
| Honda CR-V | $700 to $1,000 |
| Ford Ranger | $700 to $1,300 |
| Honda Civic | $800 to $1,000 |
| Honda Accord | $800 to $1,300 |
| Ford Mustang | $800 to $1,500 |
| Ford Focus | $1,000 to $1,500 |
| Nissan Altima  | $1,000 to $1,500 |
| Chevy Cruz  | $1,000 to $1,500 |
| Subaru Forester | $1,000 to $1,700 |
| Toyota Camry | $1,200 to $2,000 |
| Toyota Rav4 | $1,200 to $2,500 |
| Ford F Series | $1,500 to $2,500 |

Factors that affect the costs of head gasket repair
Age of the vehicle
Head gaskets usually wear out with years of use - you'll need to repair them at some point. Gasket repairs for older cars cost more because of wear and tear, so ask your specialist for a quote on repairing your vehicle's head gasket. 
Make and model of the vehicle
The make and model of the car will affect how much the repair of your head gasket costs. For example, a Toyota Camry's head gasket repair might cost more than other vehicle models. 
Type of engine
Different cars have different engines and configurations, requiring specialized knowledge regarding head gasket repairs. For example, a Subaru with a boxer-type engine has a different design. Thus, you'll need a repairer familiar with Subaru engines and head gaskets for the job. 
Severity of the damage
The gasket is the lid that ensures the different fluids within the car don't mix. So when a head gasket is blown or broken, it affects the state of the other parts of the engine. Blown head gaskets can damage the exhaust, cooling system, and other engine components. As expected, this will play a role in the overall repair costs. 
For example, a leaking head gasket repair cost will be higher than a normal inspection to repair minor damage.
Type of gasket
Knowing this is particularly important if you are to get your gasket replaced. The material of the gasket, whether made of layered steel or copper, will determine the total cost of the repair. 
Signs that a head gasket needs repair
Don't let your head gasket get worse before you fix it. Here are some telltale signs that your head gasket needs repair.
Your engine is overheating
If your engine is overheating, your head gasket is most probably blown. This happens when your car's hydrocarbons or gas enter the cooling system.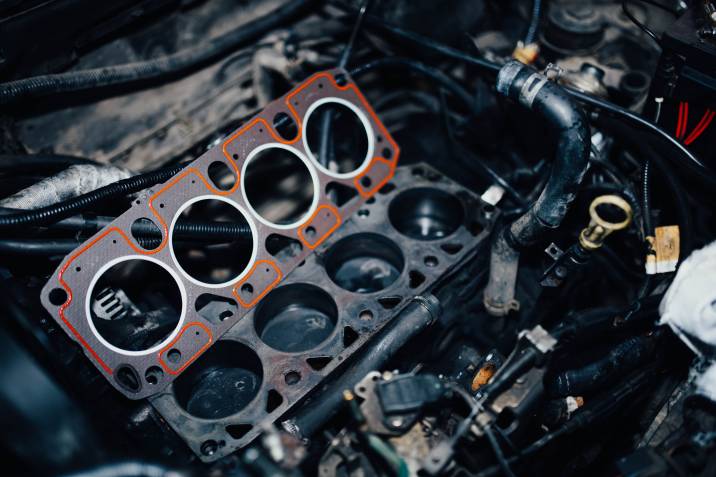 Appearance of white, blue, and grey smoke
Most vehicles nowadays are designed not to emit any smoke, moreso colored smoke. So if you notice your car belching white, blue, or grey smoke, have it inspected immediately. When this occurs, it means the coolant or oil has entered the combustion chamber.
Loss of power
If your car keeps losing power, especially at unexpected times, it's time to go to a mechanic. This symptom implies a lack of compression, resulting in sputtering and loss of power. This can also affect your car's fuel efficiency.
Discolored oil
Does your oil look like chocolate milk? There's probably something wrong with your gasket, as this indicates the coolant is mixed with oil in the engine.
Post a task for head gasket repair
It's hard to find a reliable car mechanic, but you can find trustworthy ones with the help of our platform. Post a task, provide all the details necessary (i.e., location, make and model of your vehicle, etc.), and wait for Taskers to reach out and provide you with a quote. 
It's best not to take the risk and fix it yourself. Hiring a specialist will do the job for you. Connect with a Tasker now and get your head gasket repaired to avoid a pretty hefty bill and bigger issues in the future.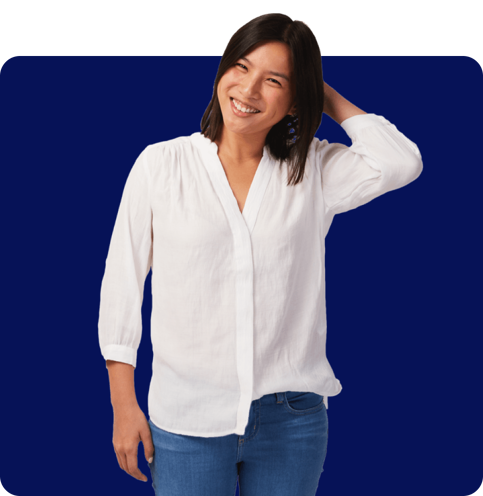 FAQs
Using a head gasket sealer is an affordable, easy, and temporary option to fix a head gasket. You pour the sealer into the radiator, let the vehicle run for 30 minutes, and allow the product to heat up and cover the cracks. When the chemicals cool down, they set in and immediately repair the gaps. 
You can't drive a vehicle with a blown head gasket for long. Sooner or later, the car is going to stall. Not to mention, it is unsafe to drive with a blown head gasket. 
Yes, it is expensive to replace a head gasket. The price of the part is not the main factor for this, but rather the labour needed for the replacement. It costs somewhere from $1,200 to $3,000.
Despite its hefty price, a head gasket repair is worth the cost. When a head gasket blows, you'll instantly notice a pressure loss in the engine. This means there will be a significant loss of power, thus, putting your car in a stall.
It's free and takes only a minute.